The top story in all Iranian newspapers today was the remarks made by the Leader of Iran's Islamic Revolution Ayatollah Seyyed Ali Khamenei in a meeting with air force commanders and personnel.
During the meeting, the Leader urged the Judiciary, the government, and the Parliament to seriously and harshly fight against corruption, especially among officials, as the people are angry with corruption and discrimination.
Also a top story was the 22 Bahman nationwide rallies due to be held on Sunday to mark the 39th anniversary of the victory of Iran's 1979 Islamic Revolution. All state bodies and officials, particularly the Leader, have called for the people's huge turnout in the rallies.
The above issues, as well as many more, are highlighted in the following headlines and top stories:
19 Dey:
1- Iran Leader: Fight against Corruption among State Officials Must Be Serious, Harsh
People Complaining about Corruption, Discrimination
2- Larijani: Those Who Cause Rift Betraying Nation, Revolution
3- Rouhani: Gov't Not a Good Businessperson, People Must Be in Charge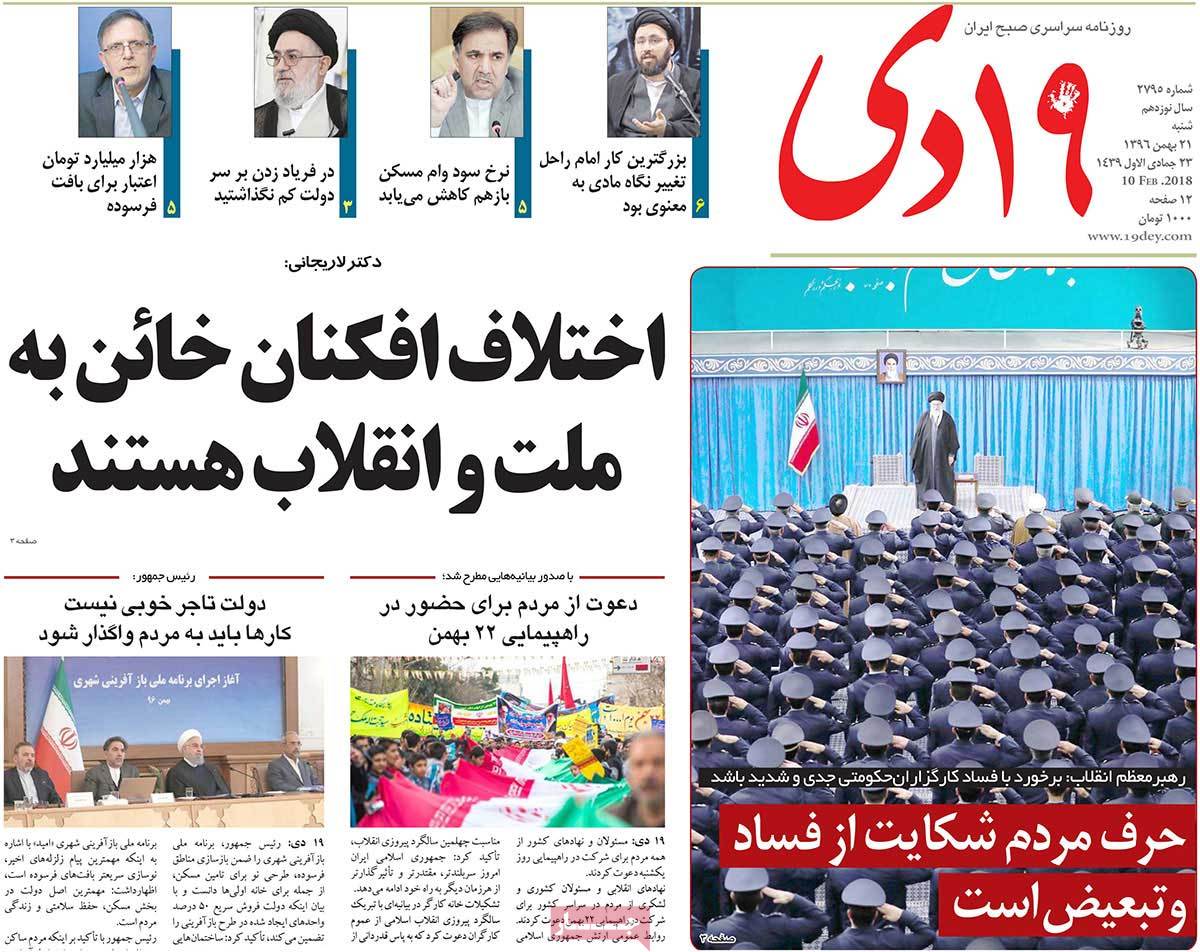 ---
Aftab-e Yazd:
1- Iran Leader: Know the People, They Are Complaining of Corruption, Discrimination
2- People to Have Glorious Turnout in 22 Bahman Rallies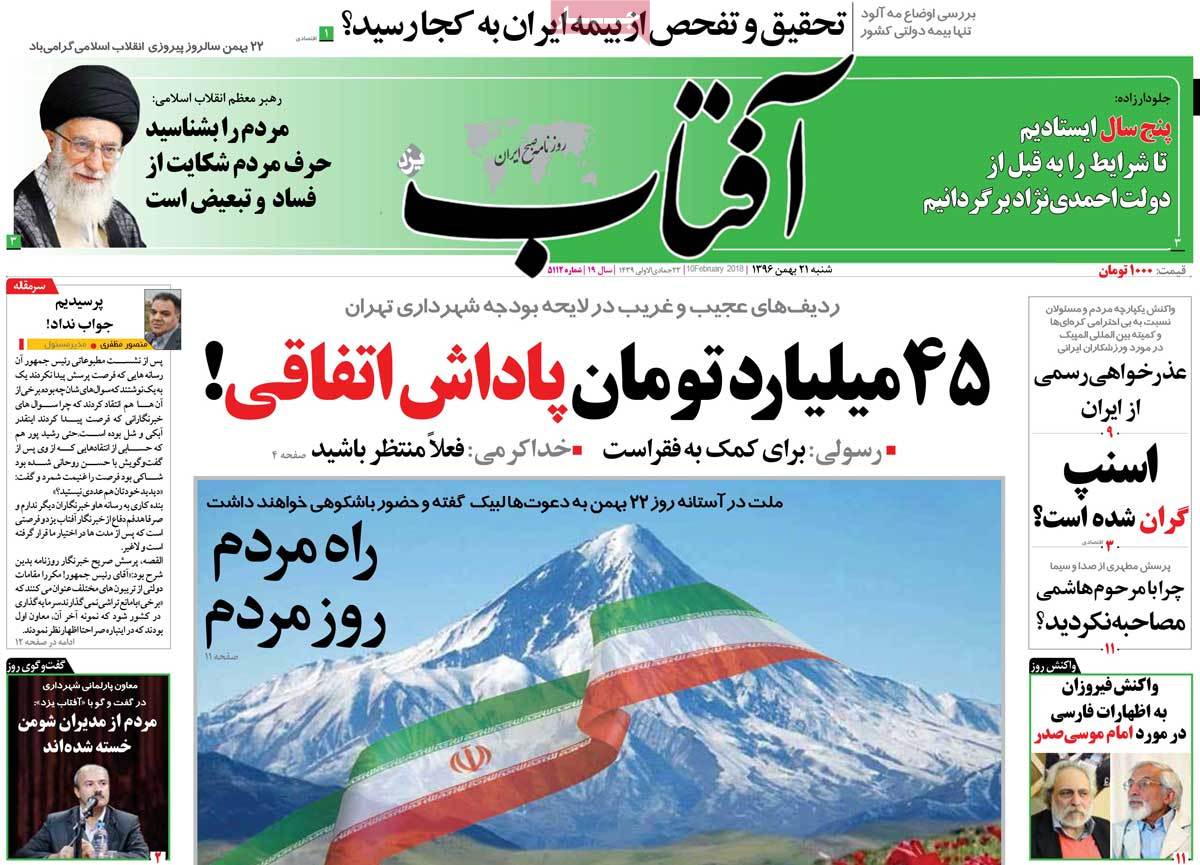 ---
Ettela'at:
1- Iran Leader: This Year's Celebrations of Revolution Anniversary to Be More Glorious
2- IAEA, EU Support Iran Nuclear Deal
Araqchi: We Won't Hold Talks with Europeans, Americans on Any Other Issue
3- Winter Olympics Organizers Officially Apologize to Iran
---
Hemayat:
1- Iran Prosecutor General Summons Samsung CEO over Damages It Caused on Iran
2- Iran Leader: People to Disappoint Enemies in 22 Bahman Rallies
---
Iran:
1- Iranians' National Celebration in Anniversary of Revolution's Victory
2- Major Project to Renovate Old Parts of Cities Starts in 9 Provinces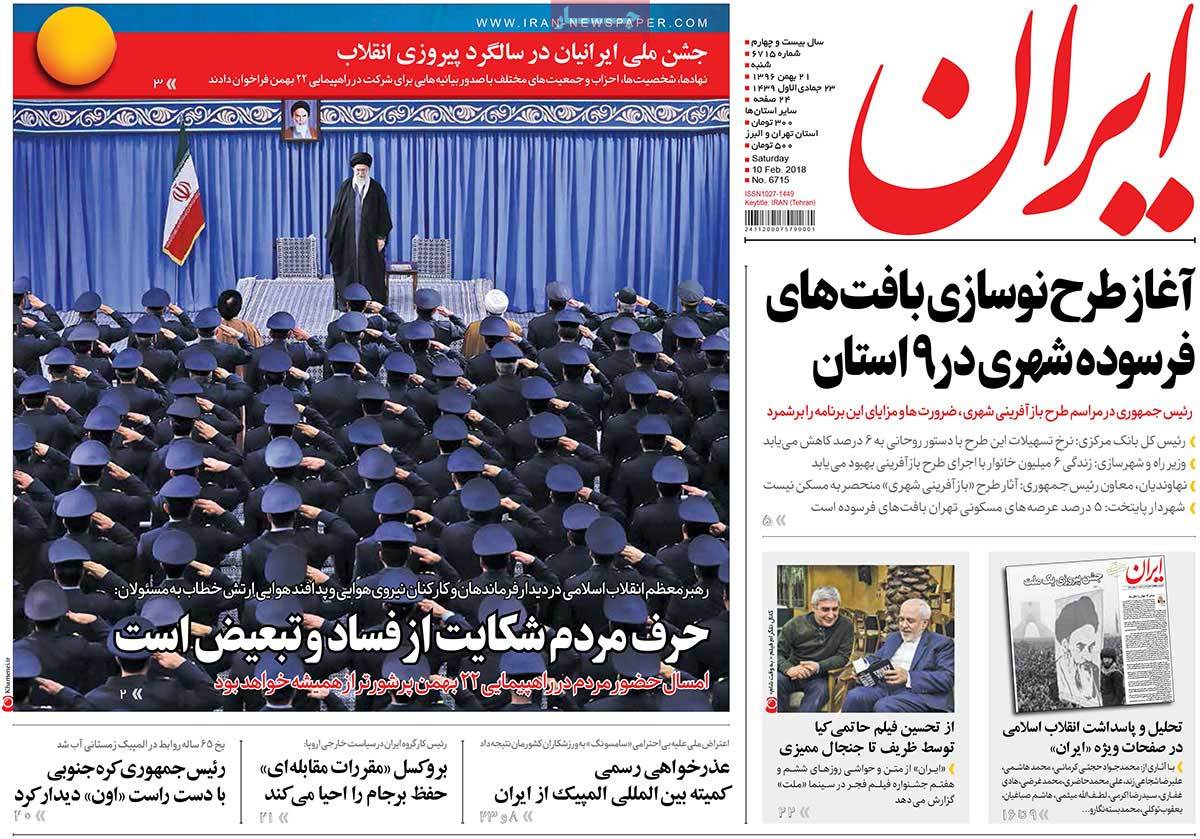 ---
Javan:
1- Iran Leader Urges State Officials to Pay Attention to People's Real Demands
Dragon of Corruption among Officials Must Be Killed
---
Jomhouri Eslami:
1- Iran Leader: This Year's 22 Bahman Rallies to Be Warmer, More Passionate
2- Ayatollah Khamenei Allocates $1.5 Billion to Water, Soil Projects in Khuzestan, Ilam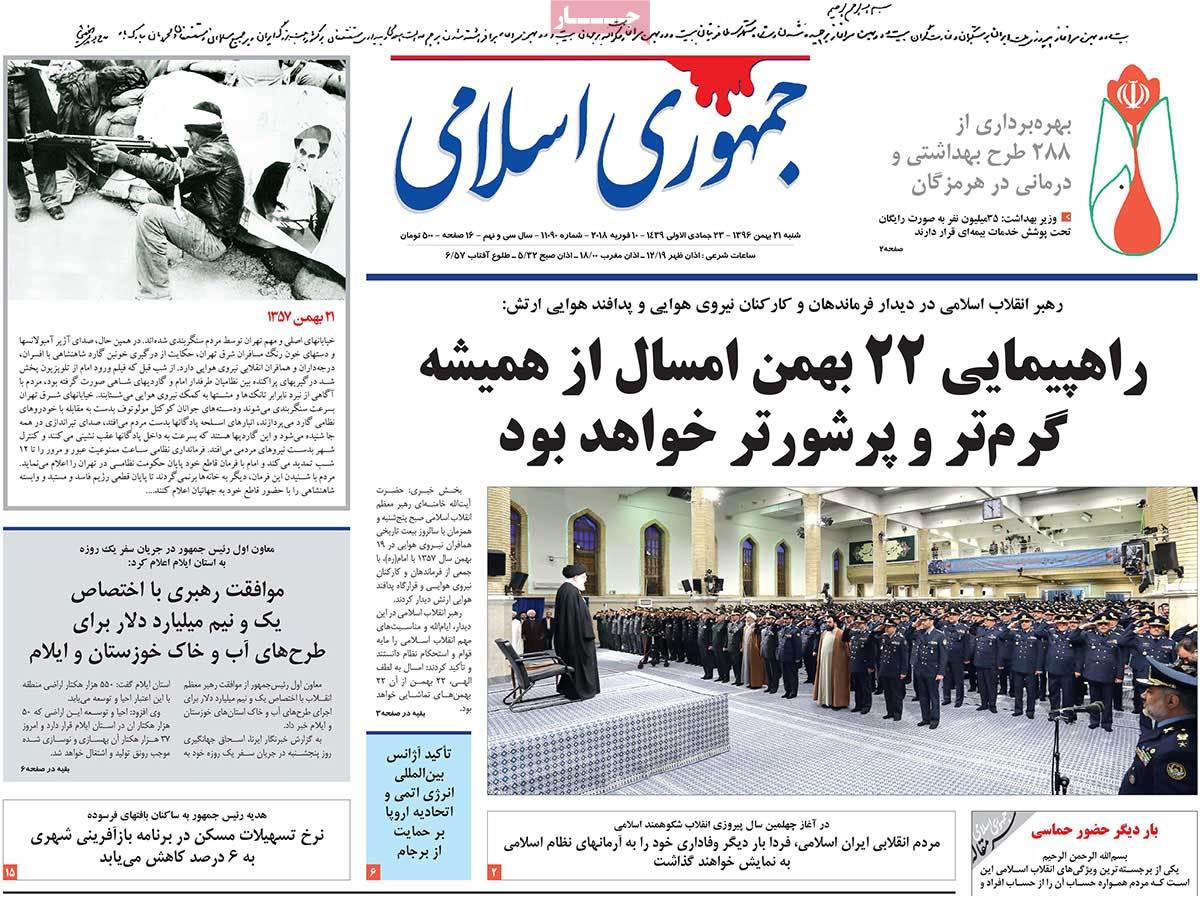 ---
Kayhan:
1- Iran Leader: If We Could Help Yemen, We'd Have Given Them Hundreds of Missiles, Not One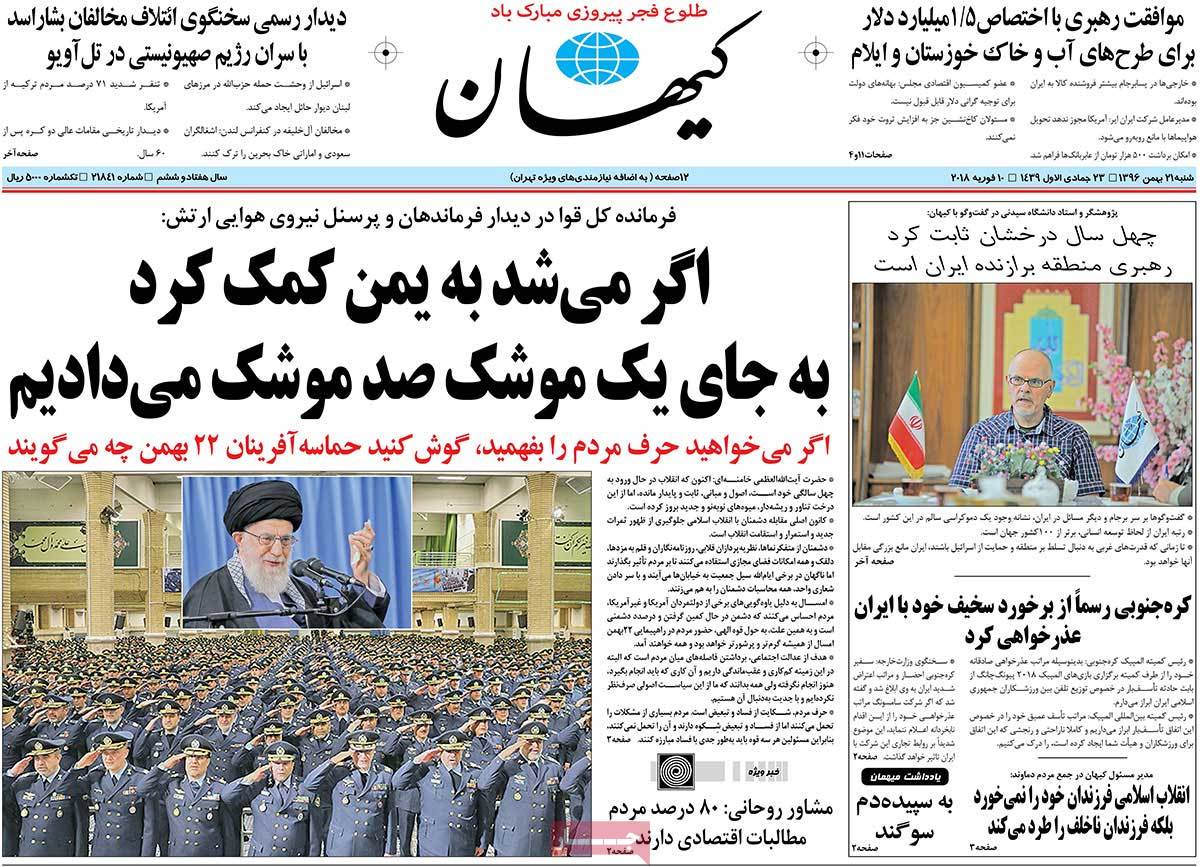 ---
Shargh:
1- Iran MP: We Had Acceptable Level of Freedom of Speech under President Khatami
2- One of the Girls Who Removed Her Hijab to Appear in Court