Thousands of Polish women dressed in black boycotted work and took to the streets in protest against a plan to ban abortions.
Without half their workforce, government offices, universities and schools in 60 cities across Poland closed their doors.
For the day of action, dubbed "Black Monday", women donned dark-coloured clothes in a symbol of mourning for the loss of reproductive rights they fear.
Poland already has one of Europe's most restrictive abortion laws and opinion surveys show very little support for an even stricter law, despite the nation's deep Catholicism and conservative political direction.
Under the existing law, a hard-won compromise in force since 1993, abortion is banned except in cases where the woman's life is in danger, the fetus is irreparably damaged or the pregnancy results from rape or incest.
The new proposal, now being examined by a parliamentary commission, would make all abortions illegal, even in cases of rape or when the woman's life is at risk, with prison terms of up to five years for women seeking abortion and doctors who perform them, as reported by The Independent.
The proposal for the stricter law came from an anti-abortion citizens' initiative that had gathered 450,000 signatures in this nation of 38 million, and is supported by the church. The conservative ruling party, Law and Justice (PiS), which has a majority in parliament, includes supporters of the proposal but it's not clear if there are enough to push it through.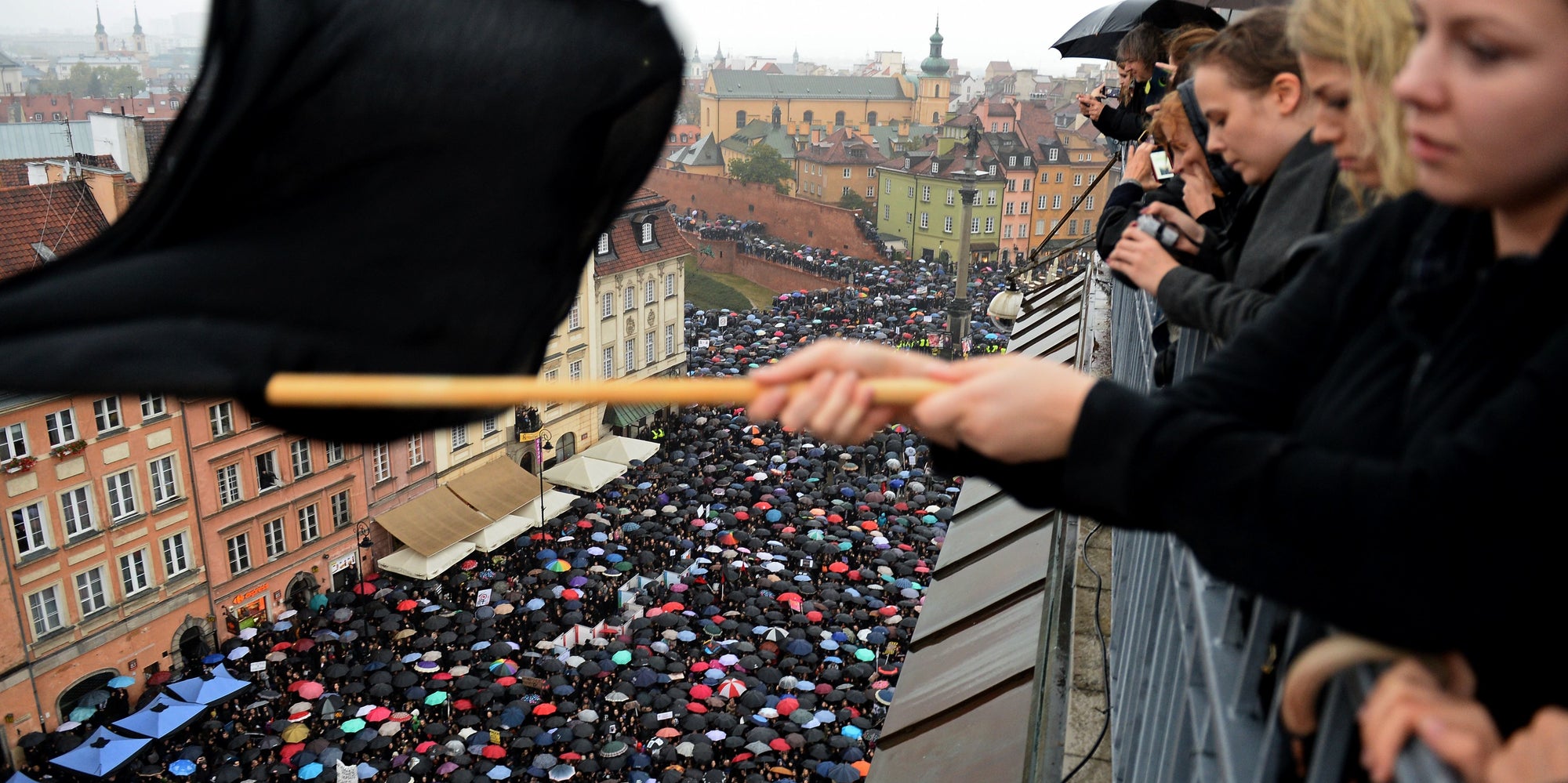 Critics say that the new rules would cast suspicion on those who suffer miscarriages. They also say doctors could be put off carrying out routine procedures on pregnant women for fear of being accused of facilitating an abortion.
One group of protesters on Monday blocked the entrance to the central government in Warsaw and chanted: "We want doctors, not missionaries!"
They held posters emblazoned with the message: "A government is not like a pregnancy – it can be terminated."