IFP has taken a look at the front pages of Iranian newspapers on Tuesday, July 3, 2018, and picked headlines from 15 of them. IFP has simply translated the headlines and does not vouch for their accuracy.
Newspapers today widely covered the ongoing visit of President Hassan Rouhani to Switzerland, and his important talks with European officials on ways to save the Iran nuclear deal.
Also a top story was the ongoing water crisis in south-western Iran, and the country's economic problems which are expected to exacerbate when fresh US sanctions are imposed.
The above issues, as well as many more, are highlighted in the following headlines and top stories:
19 Dey:
1- Rouhani Challenges Trump in Heart of Europe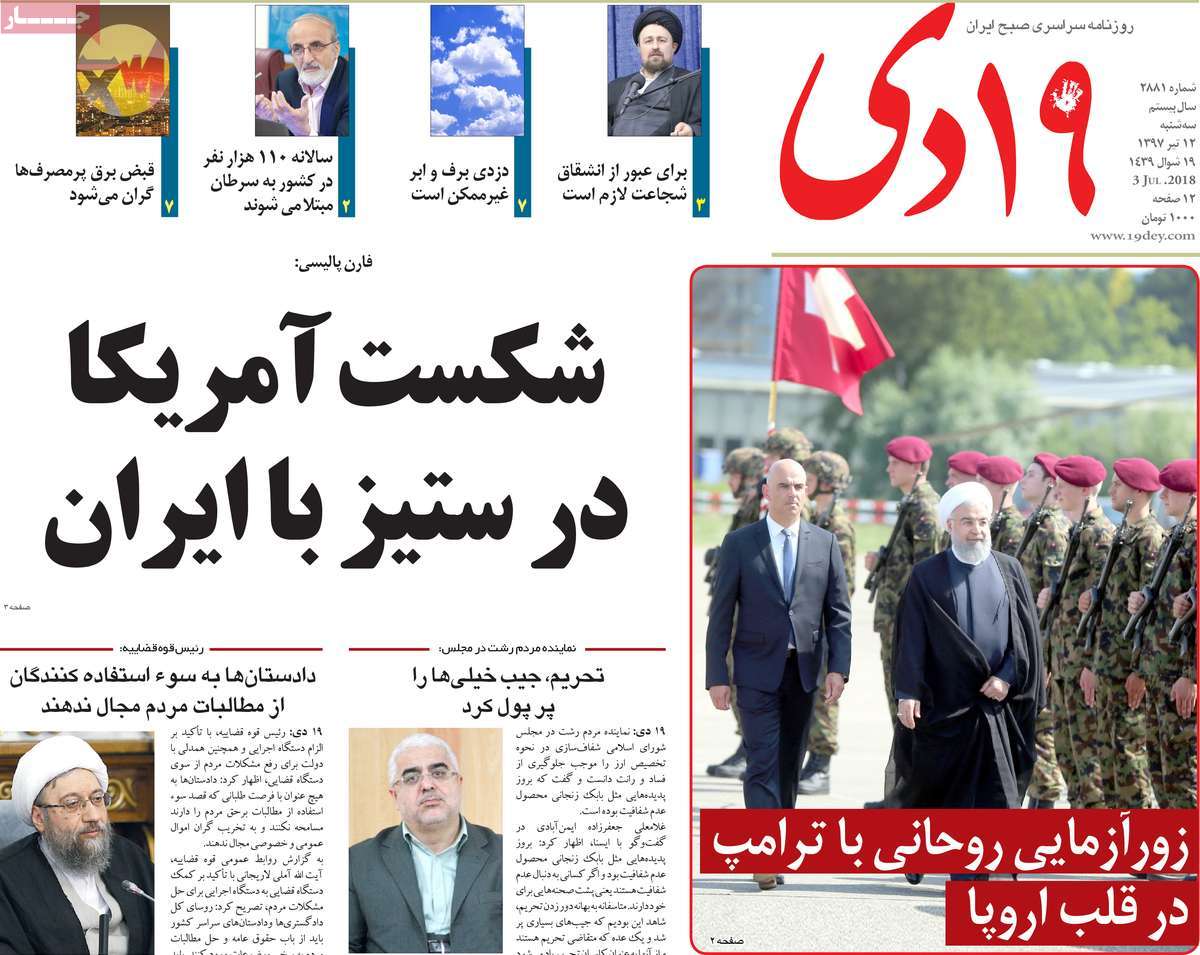 ---
Abrar:
1- Israeli War Minister, Russian DM Hold Talks on Iran
---
Aftab-e Yazd:
1- Zarif in Oman, Rouhani in Europe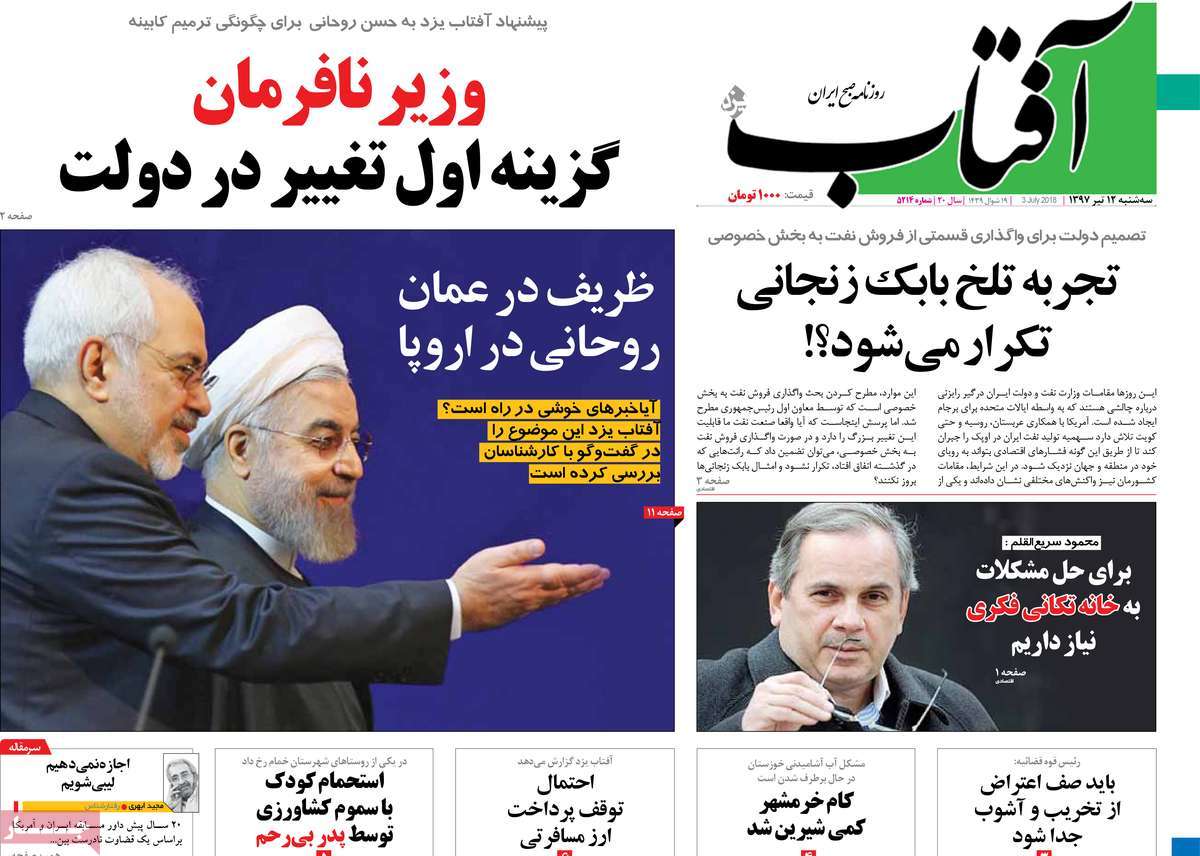 ---
Arman-e Emrooz:
1- Iran-Europe Intensive Talks
2- Rouhani: Preserving JCPOA within Interests of Region, World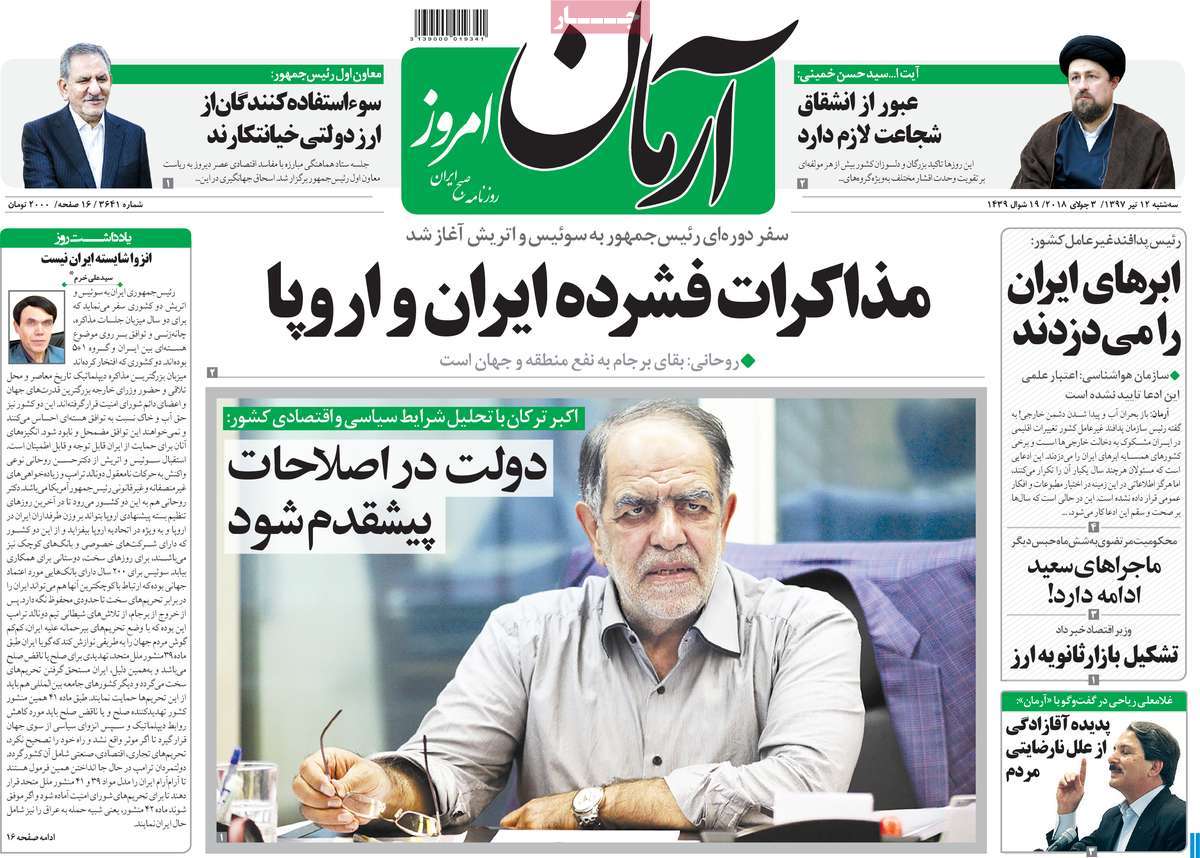 ---
Ebtekar:
1- Iran on Verge of "Oil for Goods" Era
Iran First VP Calls for Formation of Committee for Barter System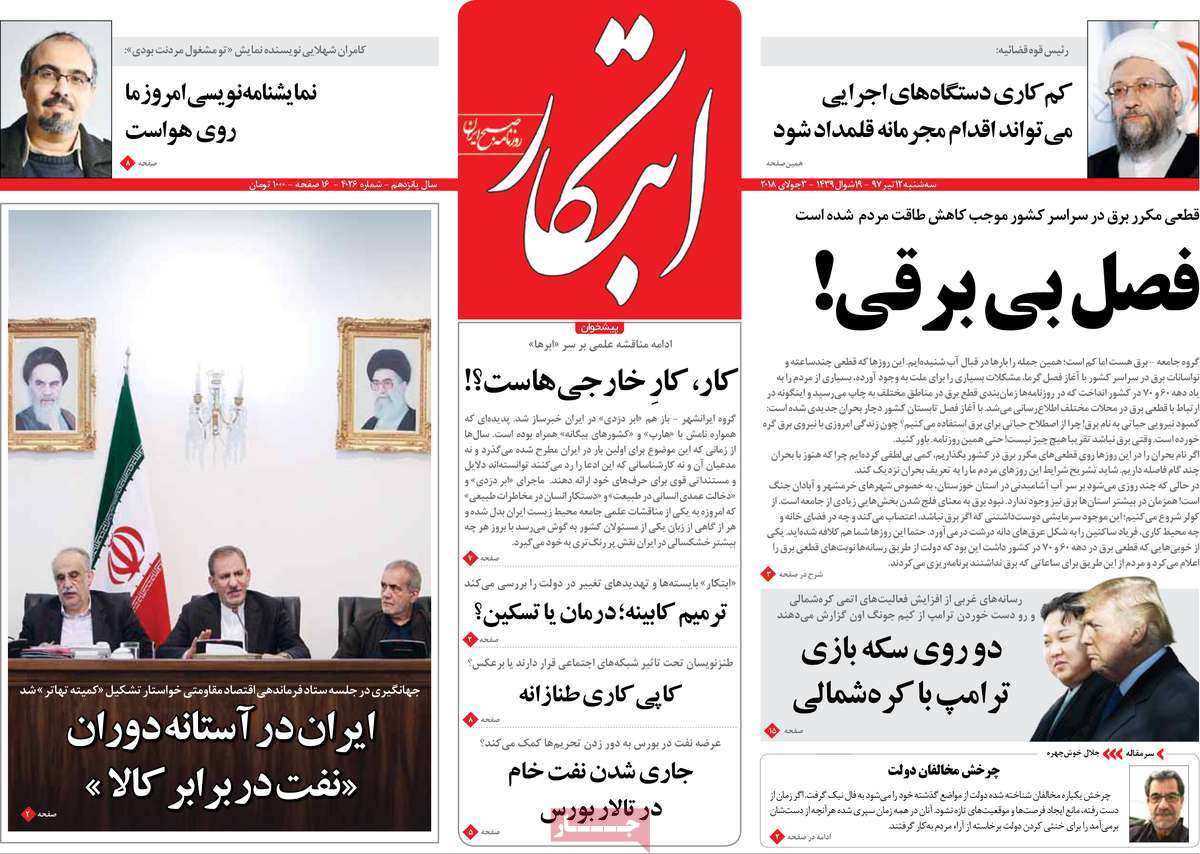 ---
Etemad:
1- New Phenomenon: Iran's Clouds Are Being Stolen
Head of Iran's Passive Defence Organisation Says Iran's Clouds, Snow Being Stolen
Climate Changes in Iran Suspicious; Foreigners May Be Involved
2- Rouhani: Russia, China, EU Resolved to Preserve JCPOA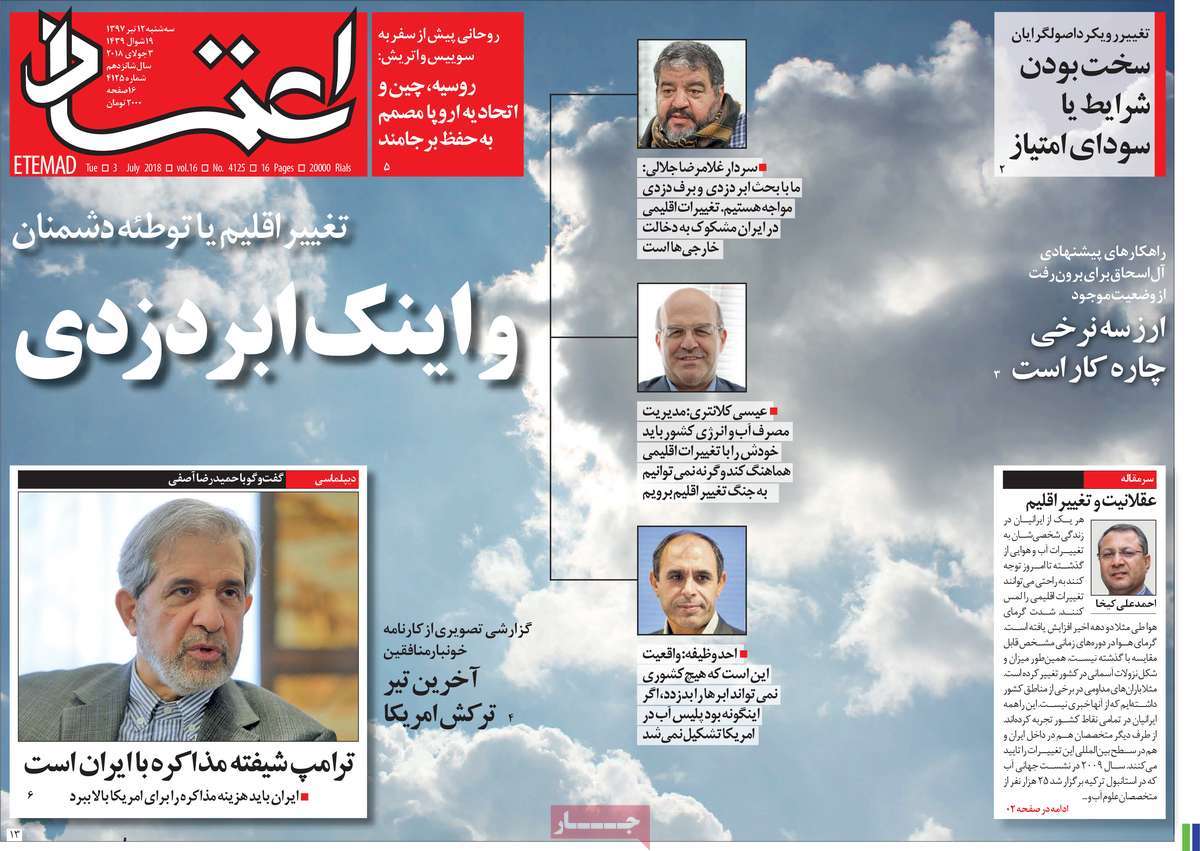 ---
Ettela'at:
1- Rouhani: We'll Discuss EU's Package to Save JCPOA in Vienna
---
Hemayat:
1- Judiciary Chief: People's Demands Must Be Respected
---
Javan:
1- US Creating Early Doubts on Deal with Korea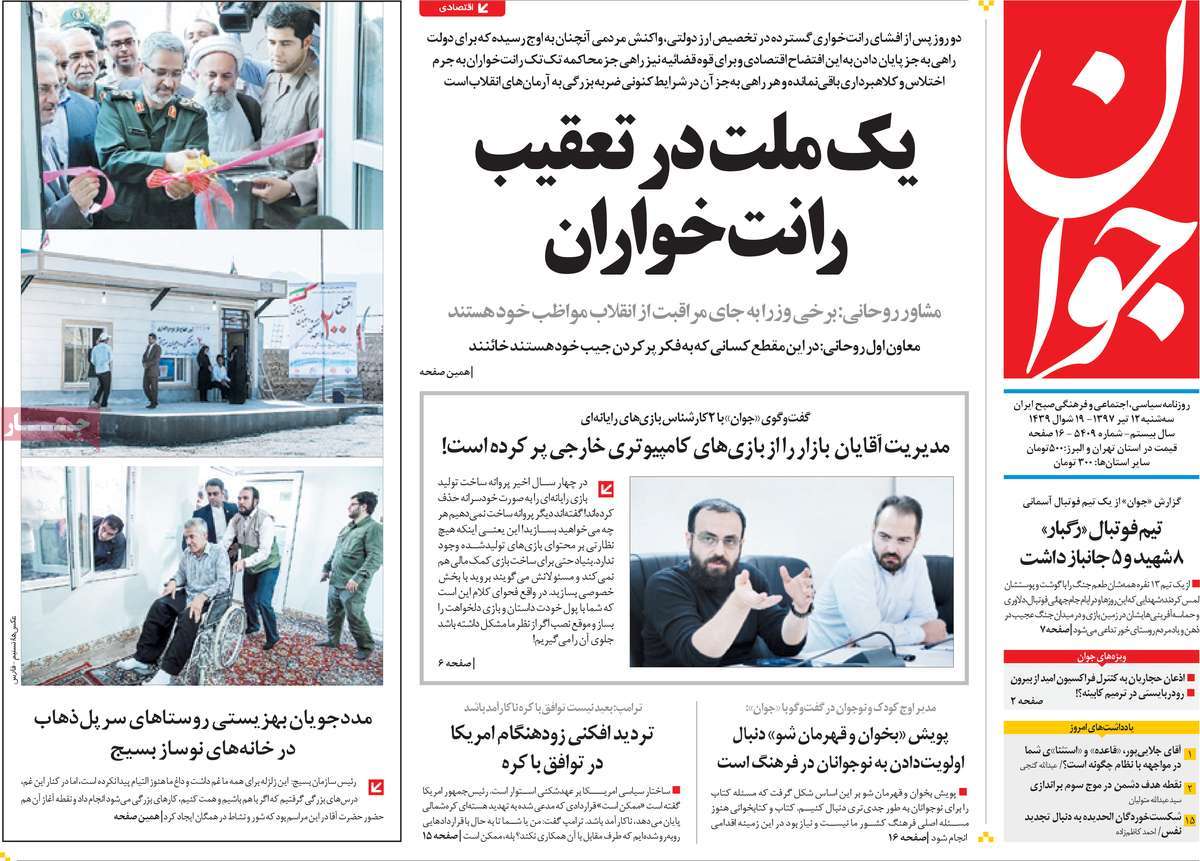 ---
Jomhouri Eslami:
1- Swiss President Officially Welcomes Rouhani in Zurich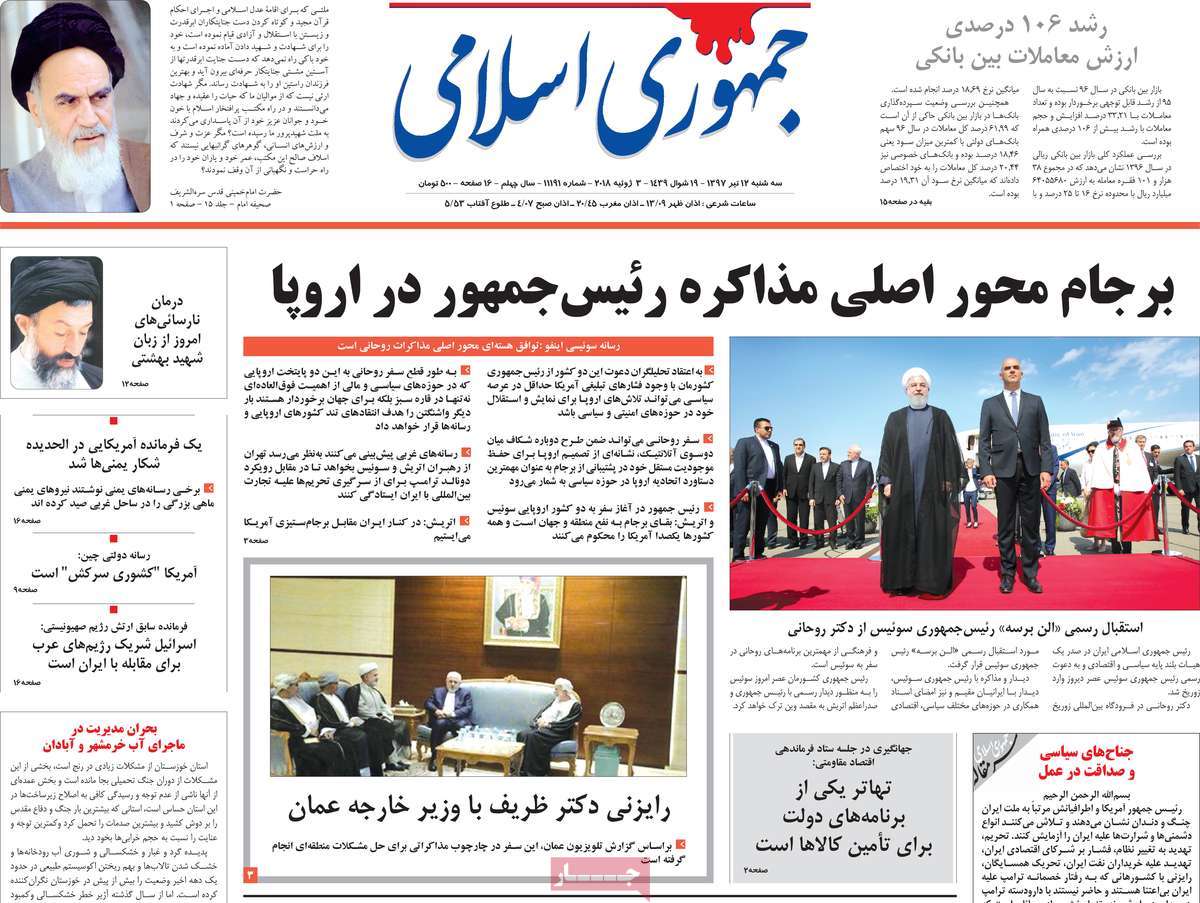 ---
Kayhan:
1- Iran First VP: JCPOA Had "Almost No Achievement" in Banking
2- Anasrullah Catches Huge Fish: US Commander Fished by Yemeni Revolutionaries
3- French Ambassador Must Be Deported for His Country's Support for MKO Terrorists
---
Sazandegi:
1- Return of Obama: Former US President to Organize Democrats for 2018, 2020 Elections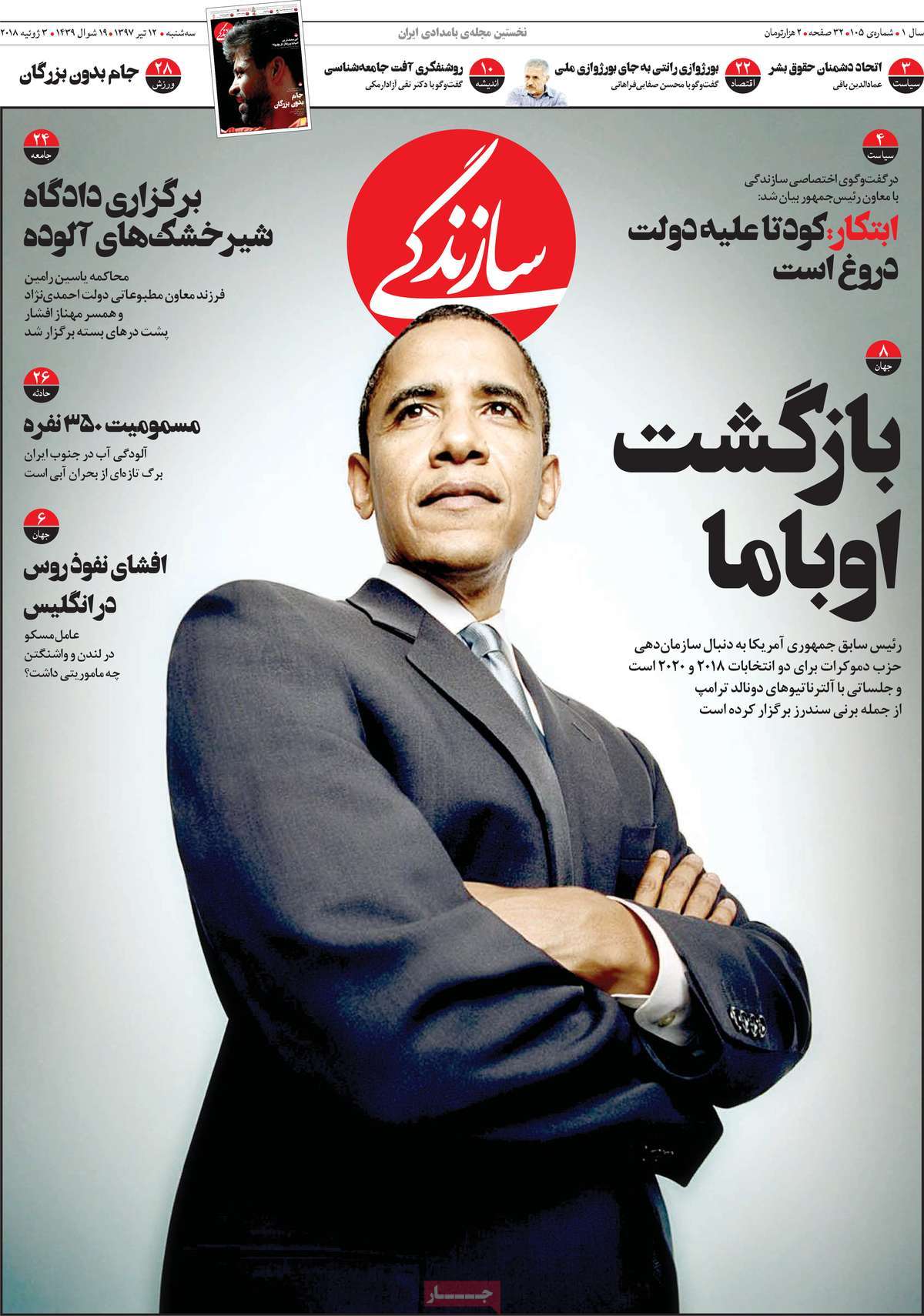 ---
Shargh:
1- Trump to European Firms: You'll Be Definitely Banned
2- Austria: We're Resolved to Stand against Those Opposing JCPOA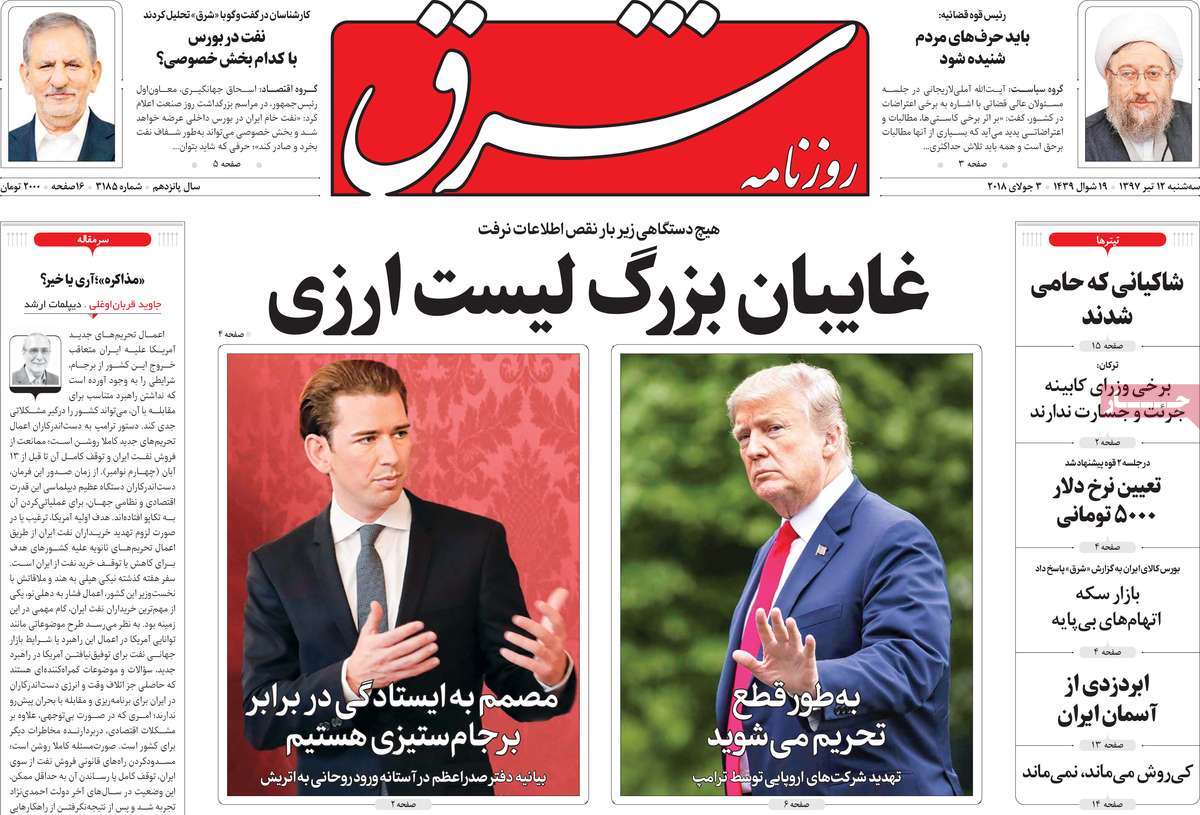 ---
Tejarat:
1- Deputy Energy Minister: Iranians Consuming as Much Power as Four Neighbouring States
---
Vatan-e Emrooz:
1- Iran First VP: US Claim about Cutting Iran's Oil Exports 'Delusional'
2- Governor: Khorramshahr's Water Sweetened