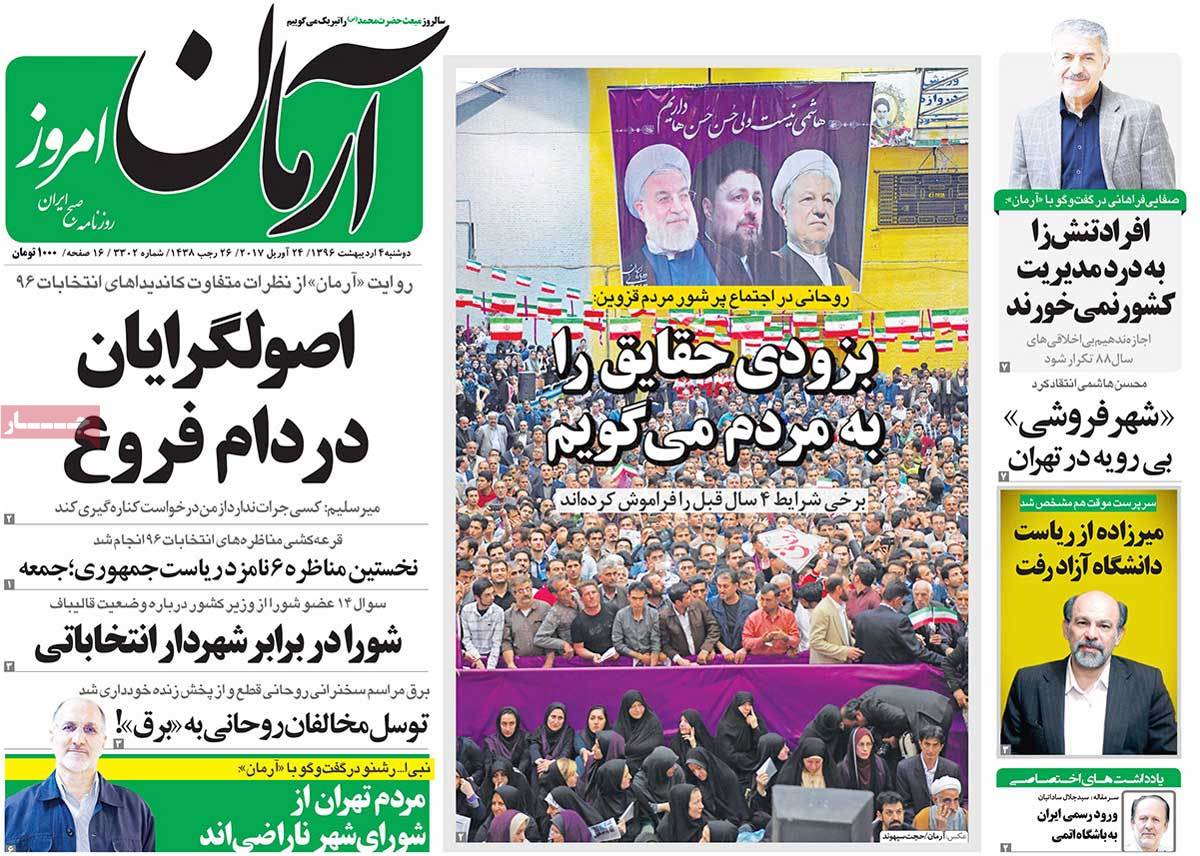 Iranian newspapers today covered the dates and times of presidential debates between the final six candidates, the first of which will be held on Friday.
The remarks made by President Hassan Rouhani against one of his rivals, Tehran Mayor Mohammad Baqer Qalibaf, also received great coverage.
Another top story was a decision by the Iranian Parliament to abolish capital punishment for producers and distributors of illicit drugs, which will sharply decrease the country's executions.
The above issues, as well as many more, are highlighted in the following headlines and top stories:
Abrar:
1- Senior Cleric: Jamming Signals Cause Cancer, We Should Do Something about It
2- Pence: Trump Not Embarrassed to Say He's Disappointed with Iran Deal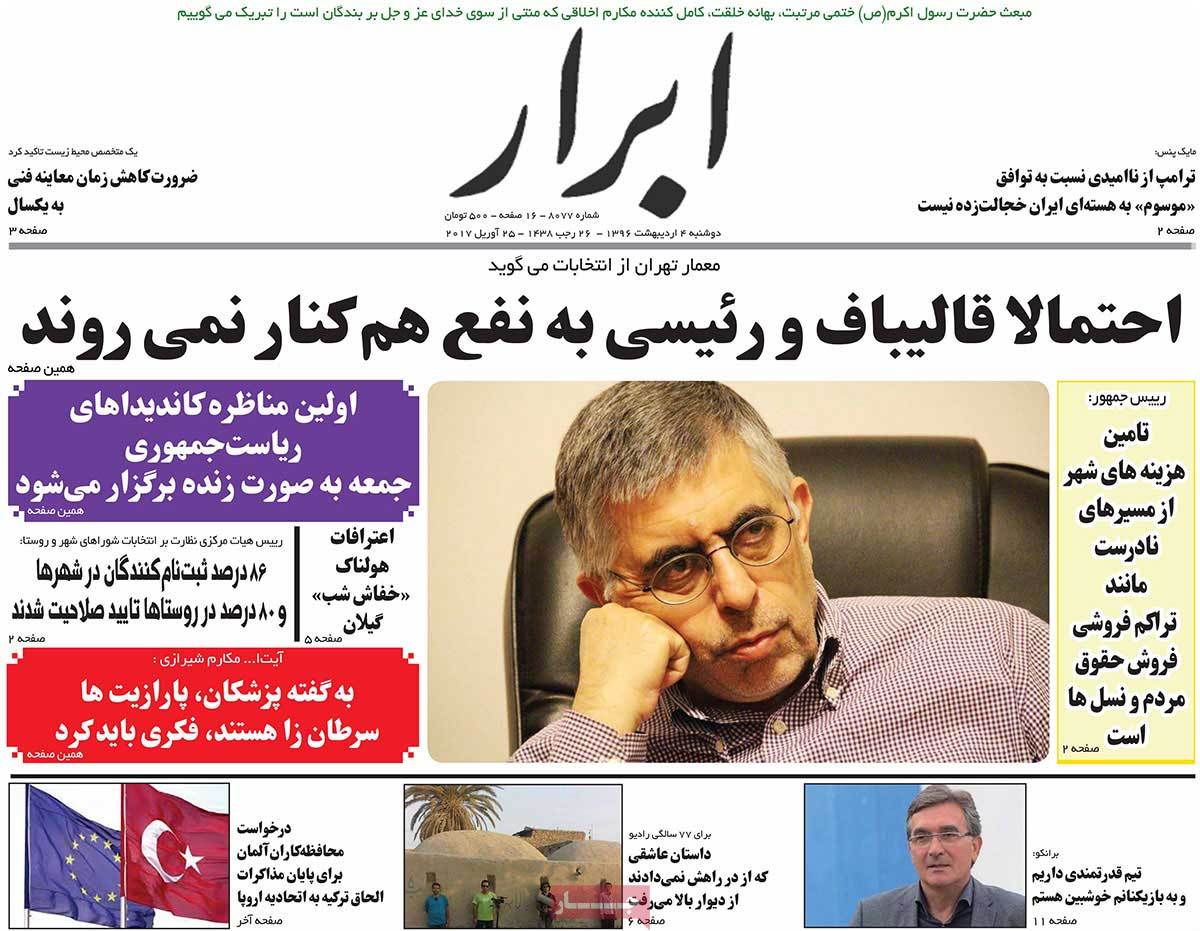 ---
Aftab-e Yazd:
1- Rouhani: I'll Share Untold Secrets with People in Coming Days
2- Prosecutor General: Telegram's Voice Call against National Security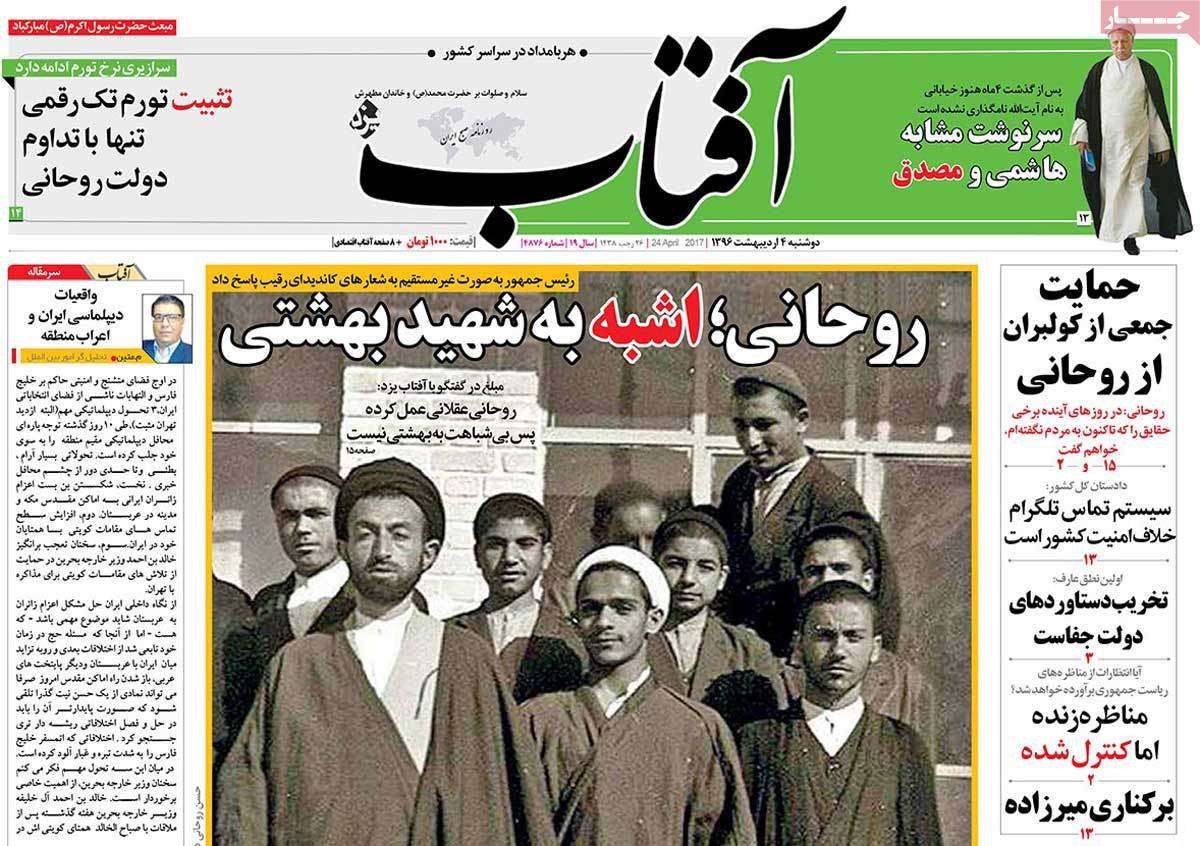 ---
Amin:
1- Aref: House Arrest, Media Ban beneath Dignity of Iran's Establishment
2- President: Worst Income for Municipalities Earned by Selling People's Rights
---
Arman-e Emrooz:
1- First Presidential Debate between 6 Candidates Due on Friday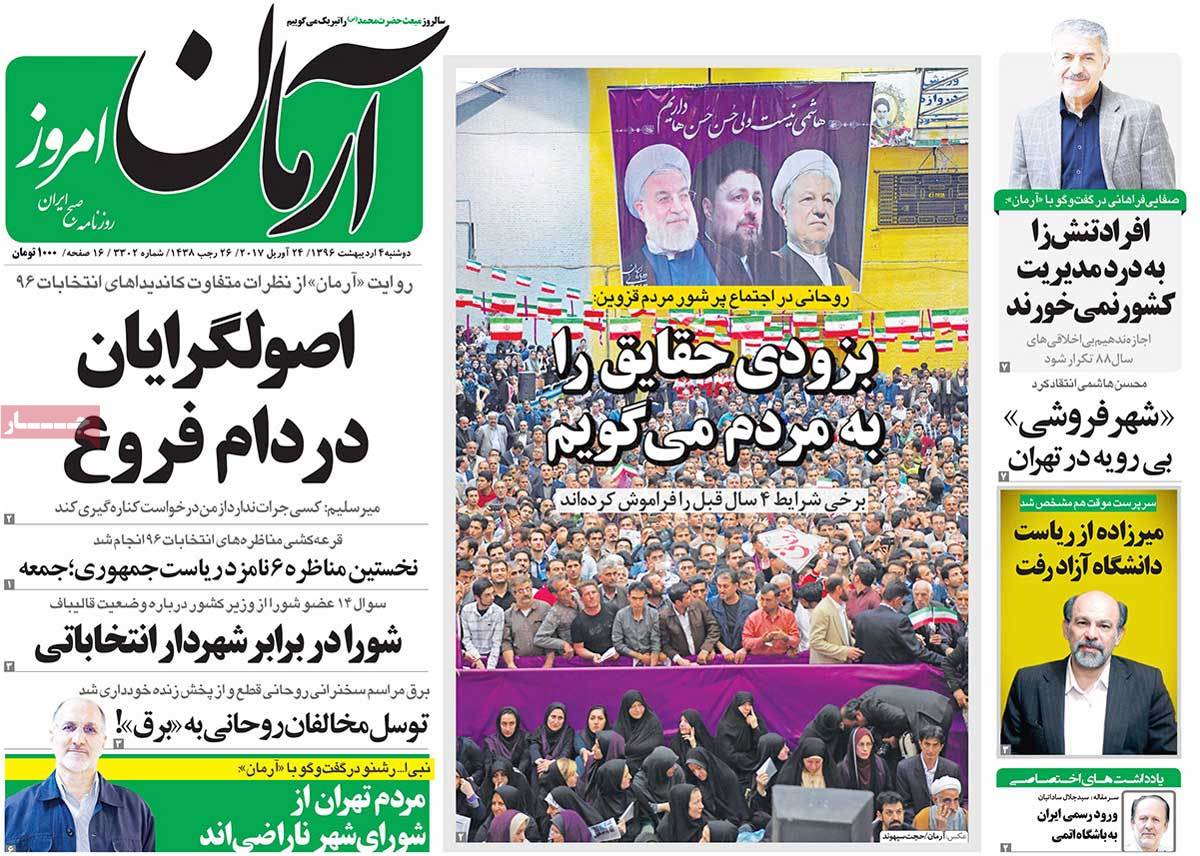 ---
Ettela'at:
1- Rouhani: We Should Make Maximum Use of Atmosphere Created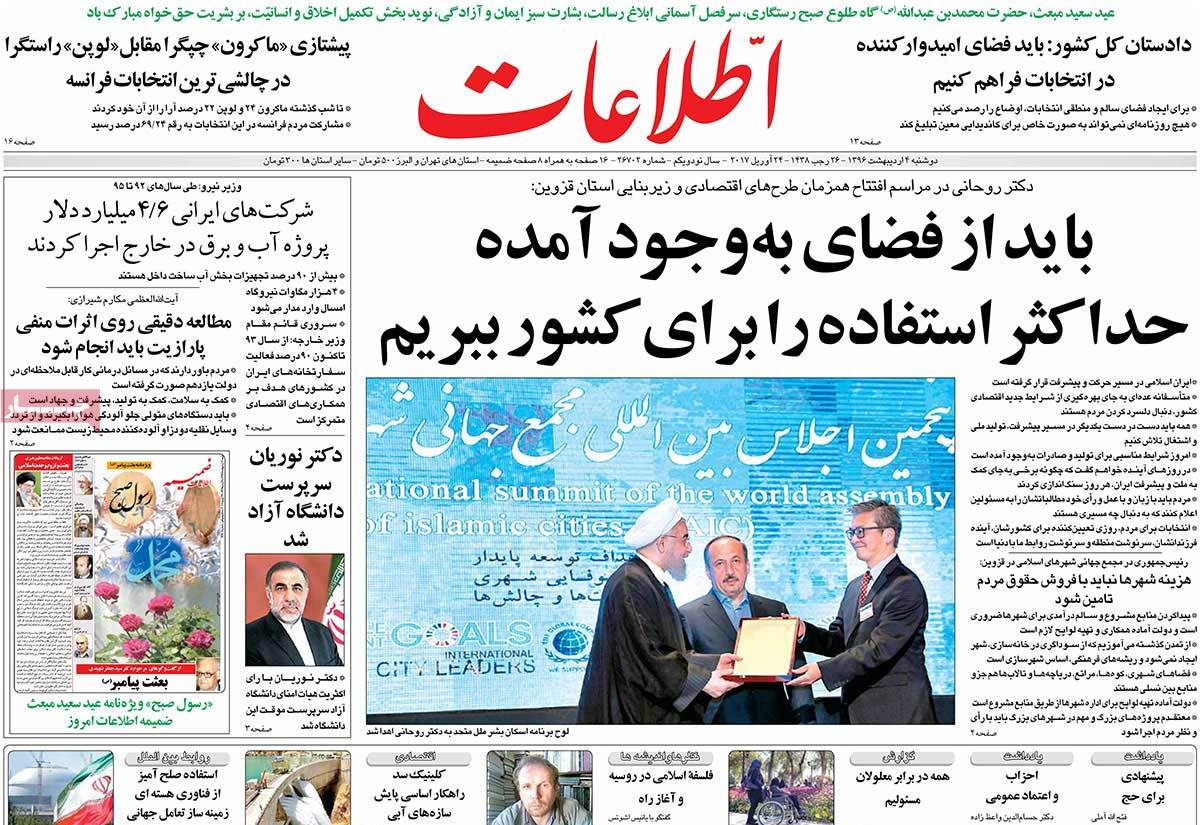 ---
Hemayat:
1- Judiciary Chief: Iran's Security is Exemplary
2- MP: Illicit Drug Distributors, Sellers to Be Imprisoned for Life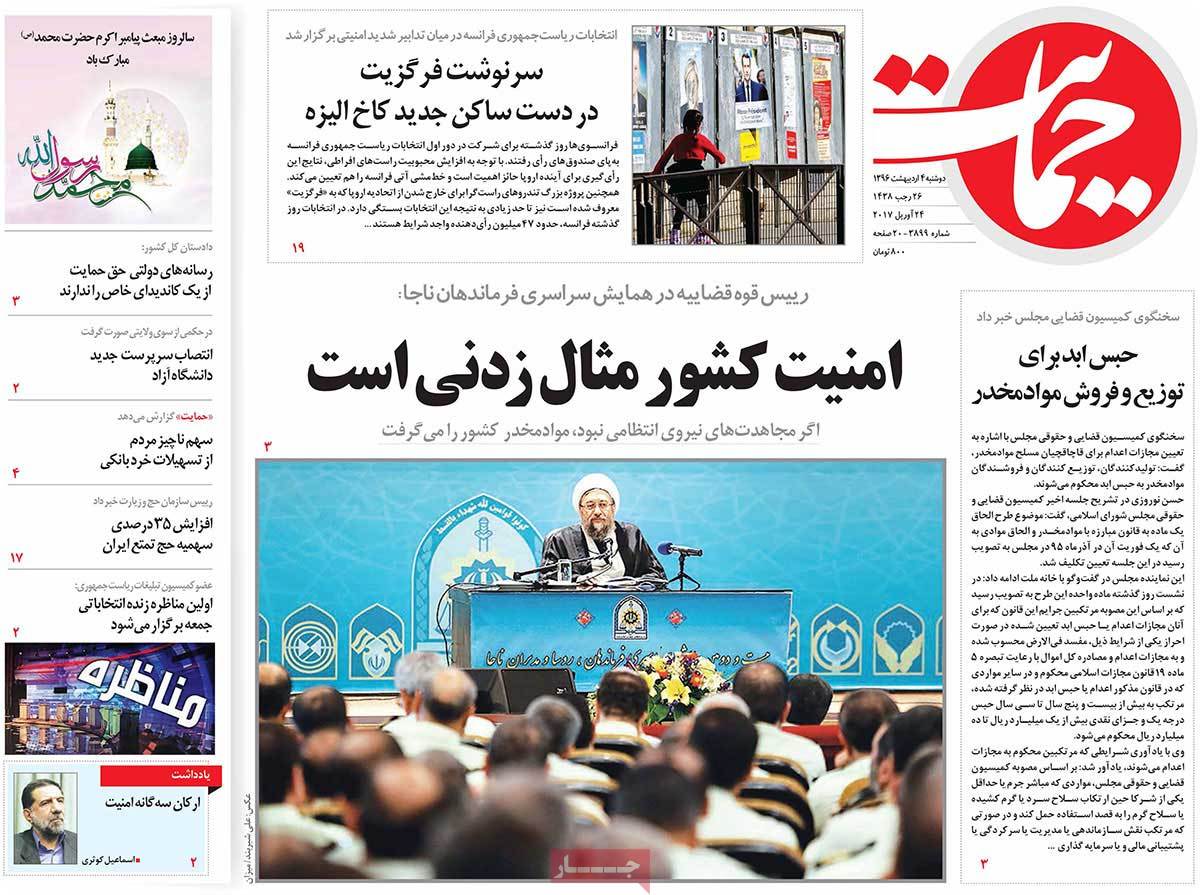 ---
Iran:
1- Wave of Hope in Lake Urmia
Australian Professor: Iran's Gov't Has Done Great Things to Revive Lake Urmia
2- Iran Has Earned $32bn from 20m Foreign Tourists in 4 Years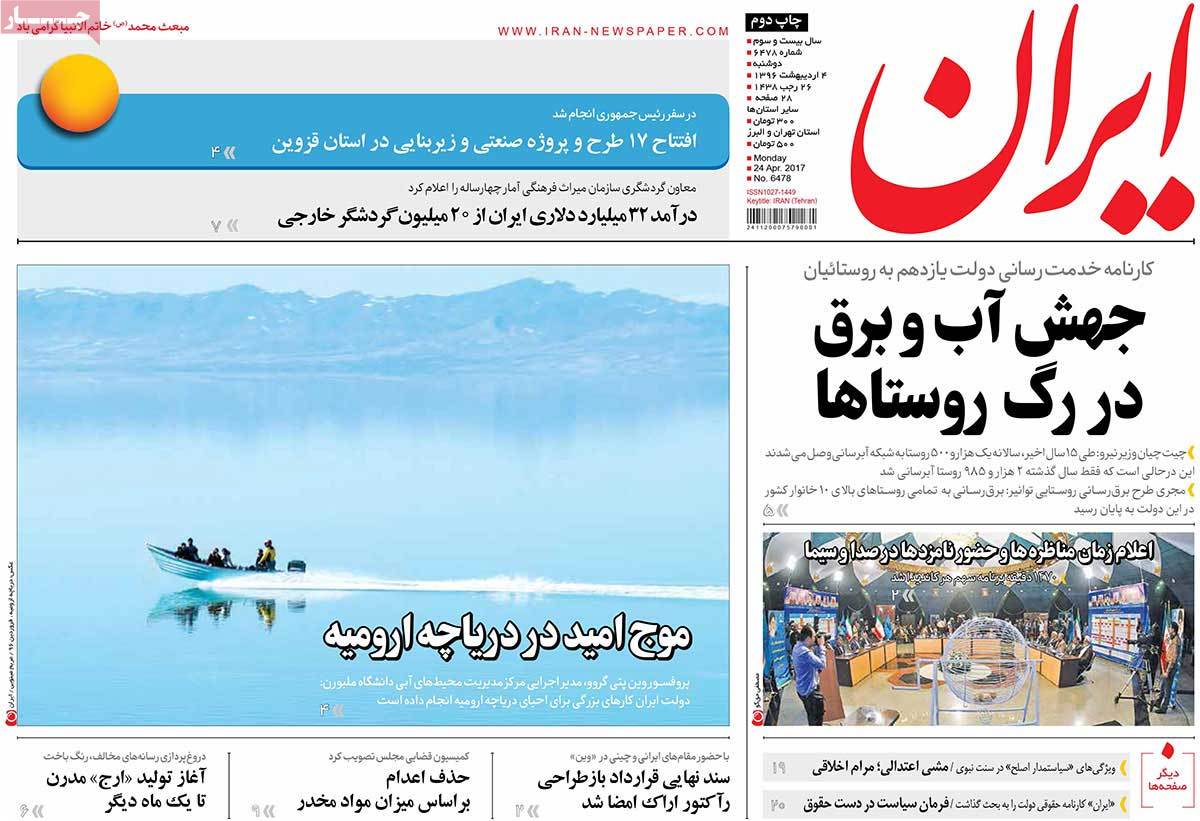 ---
Javan:
1- Next President to Inherit 700,000 Billion Tomans [$186 Billion] of Debts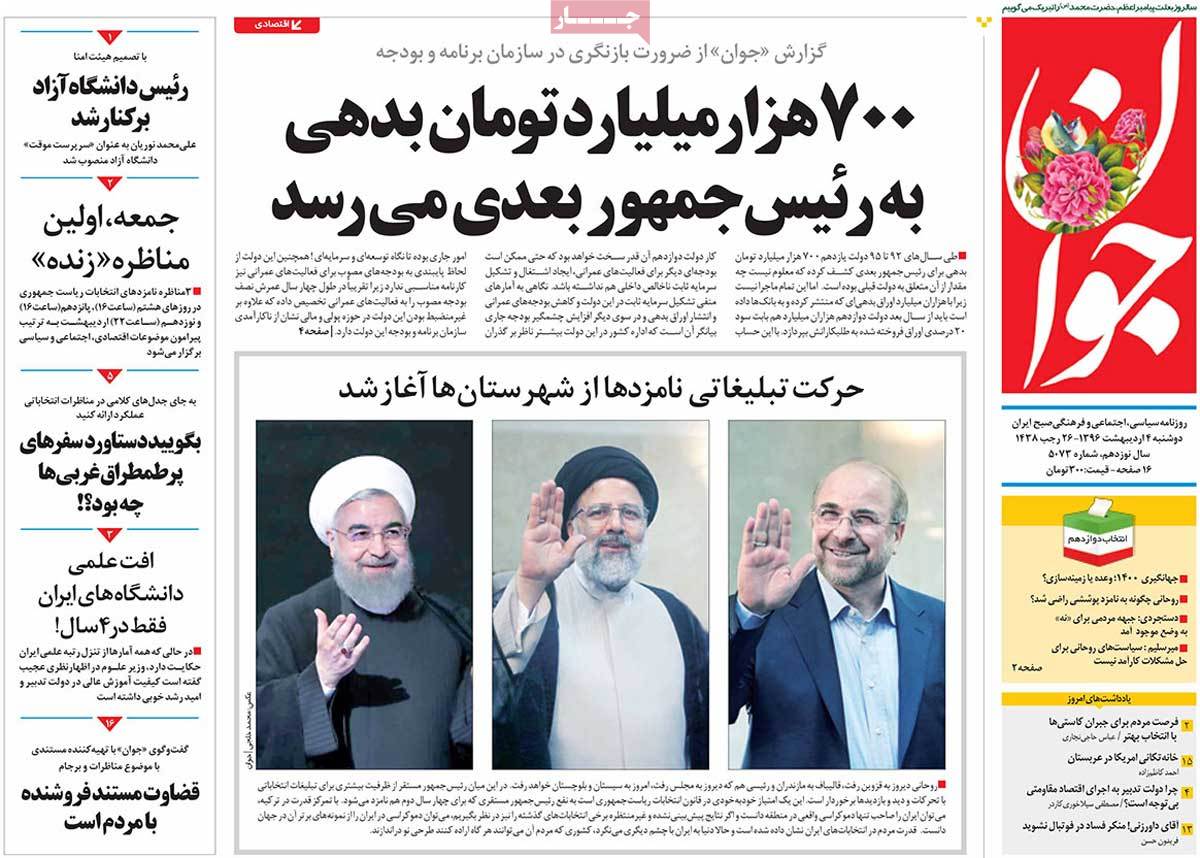 ---
Jomhouri Eslami:
1- Power Minister: 5,200 Villages Gained Access to Water in Incumbent Gov't
2- Representatives of 35 European Banks, Financial Firms, Institutes to Visit Iran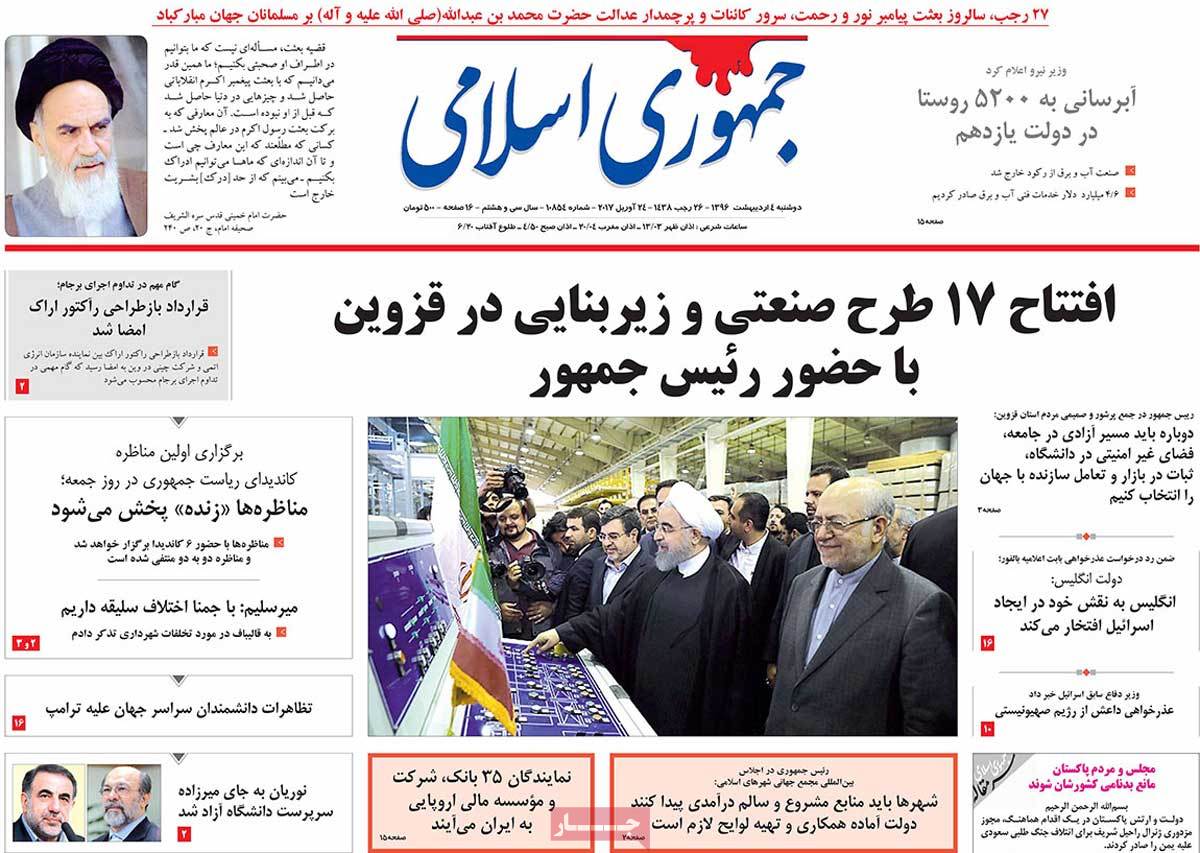 ---
Kayhan:
1- IRGC's Revolutionary Management Makes Iran Self-Sufficient in Petrol Production
2- Central Bank: Expenses in Rouhani's Gov't up by 73%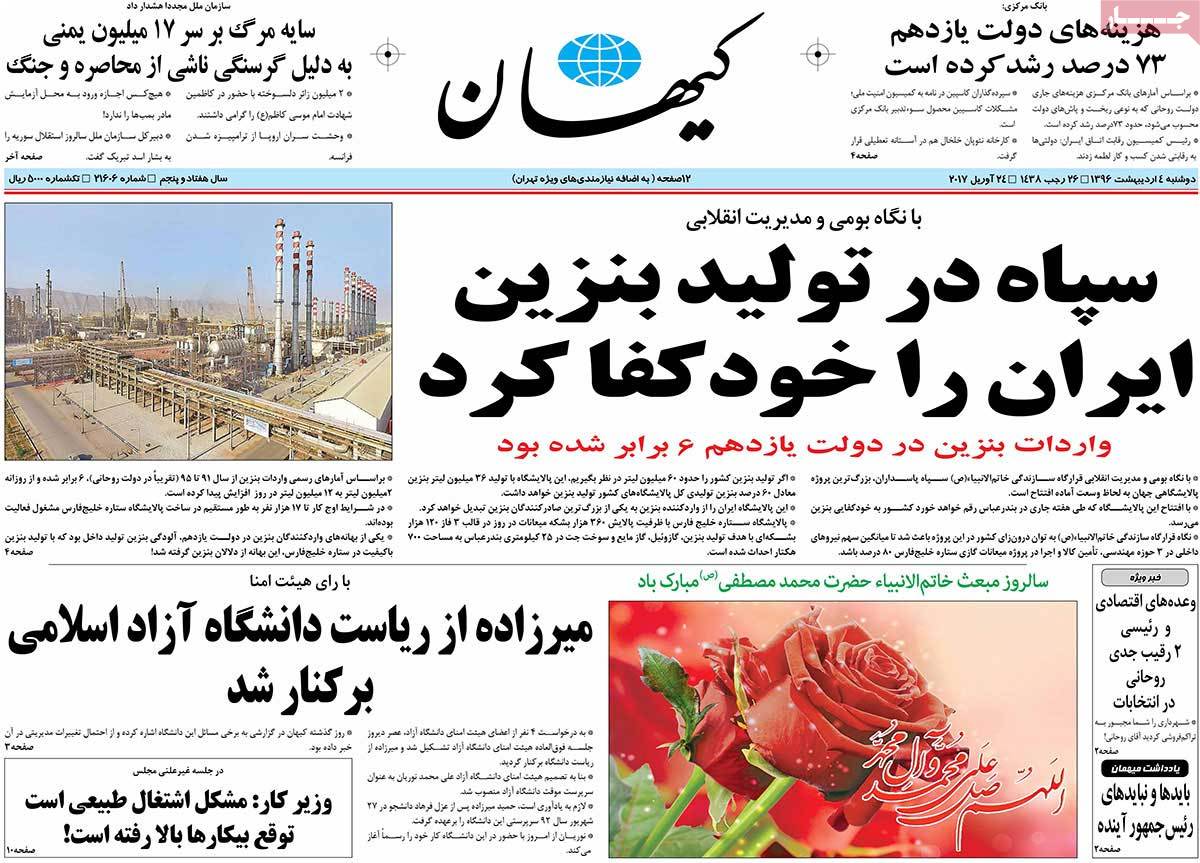 ---
Noavaran:
1- Special Courts to Be Opened for Resolution of Press Disputes: Official
2- Aref: JCPOA Should Not Be Spoiled Because of Campaign Clashes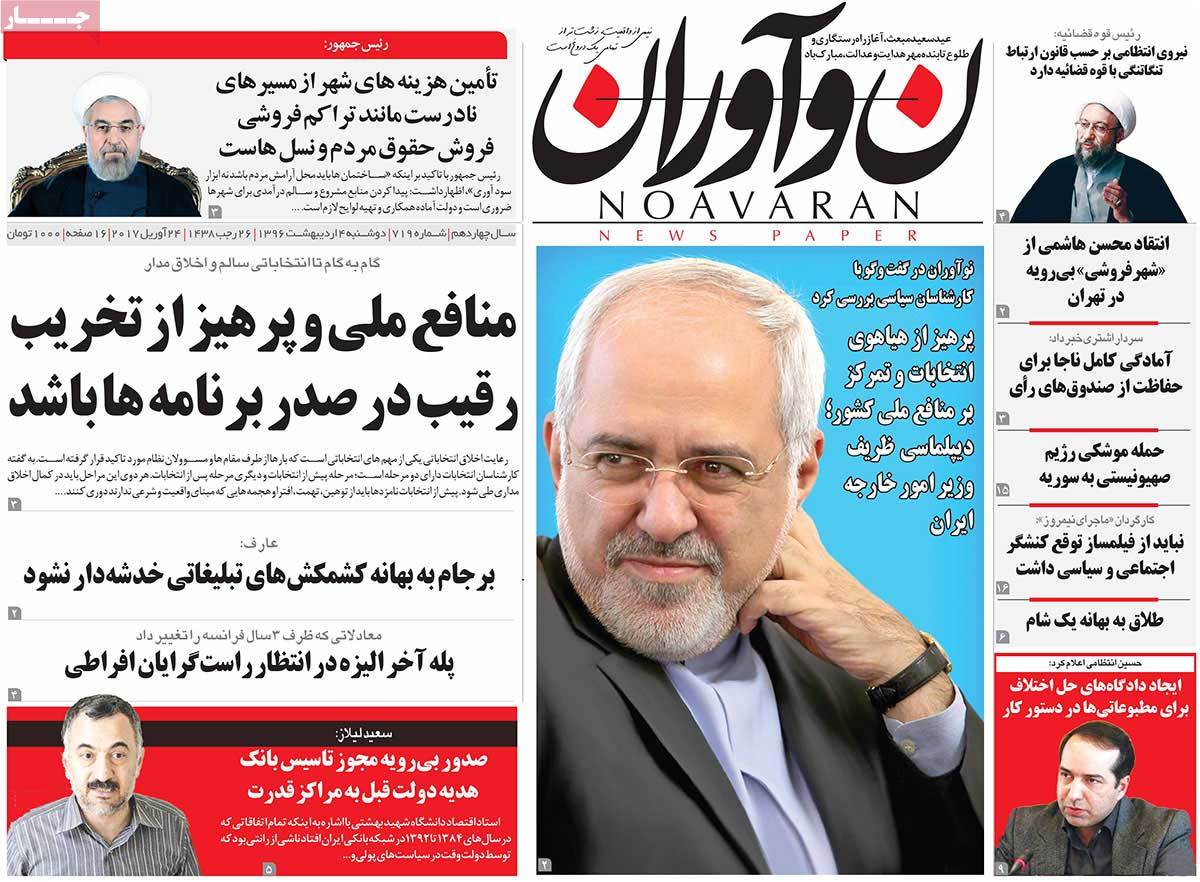 ---
Resalat:
1- Aref: JCPOA Should Not Be Used as a Cure-All
2- Mirsalim: Rouhani's Re-Election Harmful for Iran