Gómez, a former defender in La Liga who now serves as a coach in Real Madrid's academy, has recently arrived in Iran and says he has had a wonderful feeling about the country since his arrival.
"I admire the beauties of Iran as well as its people. I experience an overwhelming feeling which cannot be described in words. I love Iran. I long for launching a career in Iran's football. I've visited the country many times and become infatuated with the country. I like to teach football to Iranian youths in some parts of the country. That's why I decided to begin a career here."
"Iranians enjoy great potential for playing professional football. The country's national team can turn into a powerhouse in the next ten years. To this end, the coaches should put their focus on the juniors," he was quoted as saying in an interview with Mashregh News.
The Spanish football coach also noted that Iran has always appeared as a dark horse in major events adding the country needs to make its football more professional so that its presence in FIFA World Cup turns into a usual event for all people.
"The country's national team should be capable enough to achieve its desired results in the world cup. Iran's team has the capacity to do so," he added.
Javi said during the latest world cup draw, he was wondering how Iran could cause an upset for many leading teams in its group including Spain.
"I don't make these remarks because of my presence in Iran. I firmly believe that Iran is a serious rival for Spain."
Iran, Spain to Advance into Next Stage
Javi, who is coaching juniors at Real Madrid's football academy, went on to say the World Cup's Group B is a very tough group. "I think Iran and Spain will advance into the next stage."
He called FIFA World Cup an amazing event and said unlike Portuguese players, Iranian youths realize the importance of this international competition.
"The great passion I've seen in the Iranian players is the trump card of Iran national team's head coach Carlos Queiroz. Iran has great players which cannot be ignored. I know some of Iranian old and new players like Khodadad Azizi as well as Masoud Shojaee and Javad Nekounam. These are great players. I've played against Shojaee when he was playing in CA Osasuna. It was an interesting experience," he added.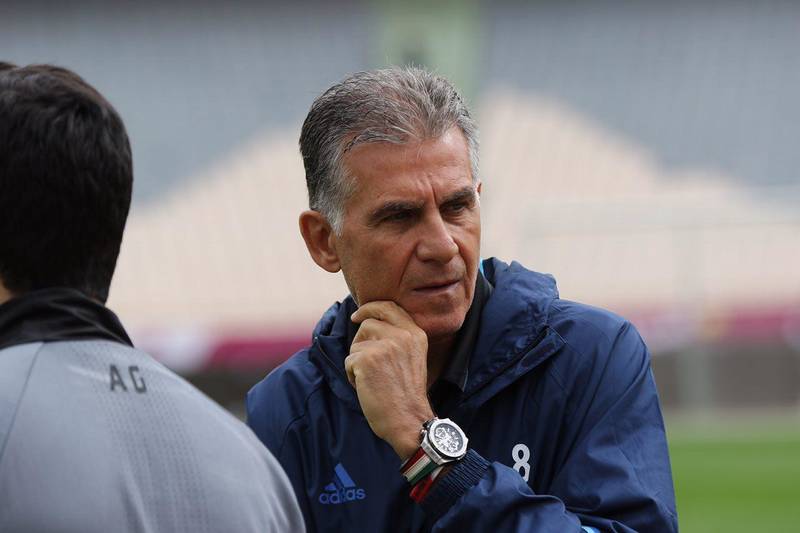 Queiroz a Smart Coach
Javi then referred to the defensive tactics of Queiroz and said he may continue to adopt his usual defensive tactics against Spain.
"But this is a part of professional football. It is an art. Queiroz is a smart guy. He has decided to strengthen his defence line. He is focused on the results and it is good."
Born in Madrid, Javi played youth football with hometown clubs Atlético Madrid and Rayo Vallecano, going on to make his senior debuts in amateur football also in the community, with Rayo Vallecano B, Las Rozas CF and CDA Navalcarnero. In 2008 he joined Sporting de Gijón, being assigned to the reserve team in Segunda División B.
Real Madrid Camp in Iran
Javi's agent Faramaz Palangbod also says he has obtained the certificate to establish Real Madrid's summer camp in Iran. "We will also hold courses for training coaches."
He then referred to the visit of Javi to the holy city of Mashhad and said during the stay, Javi paid tribute to the shrine of the eighth Shiite Imam. "During our stay in Mashhad, we were warmly welcomed by the people and enjoyed the warm hospitality of Khodadad Azizi," he concluded.