Gunmen fired on about 40 people inside the mosque, known as the Quebec City Islamic Cultural Center, at 8pm local time (01:00 GMT) Sunday.
Police said two suspects had been arrested.
Qassemi on Monday denounced the "inhumane and criminal" attack and sympathized with the families of the victims.
He warned of the growing threat of terrorism and extremism that "know no borders" and said the Quebec shooting proved that "terrorism is not limited to a region or a handful of countries but all countries in the world could be the target of criminal actions of terrorist and extremist groups."
The spokesman went on to stress that there is an immediate need in the world for genuine international resolve to prevent the spread and growth of extremist ideologies and for cooperation among all countries against terrorism and extremism.
The attack shook Canada, a country where mass shootings are uncommon, and came as the country has become known as a beacon for refugees fleeing warfare and terrorism in Muslim-majority nations.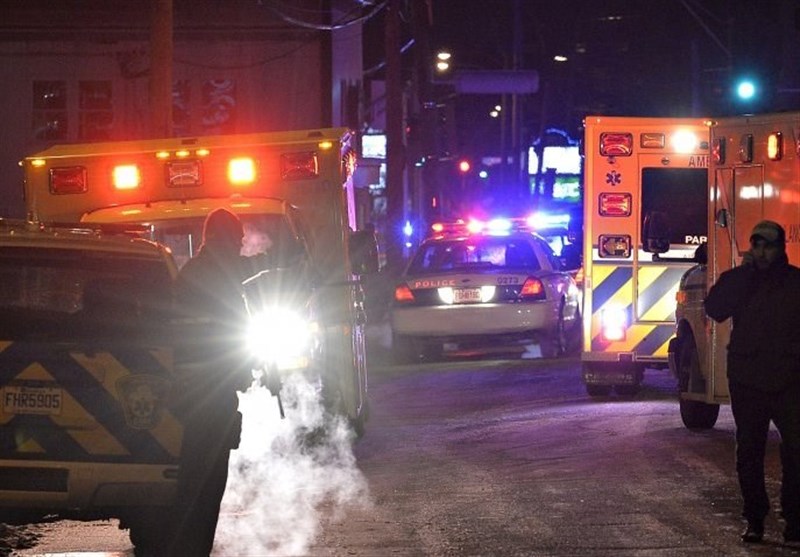 Canadian Prime Minister Justin Trudeau in a statement called the mosque incident "a terrorist attack on Muslims."
"We condemn this terrorist attack on Muslims in a centre of worship and refuge," he said in the statement.
Before issuing the statement, Trudeau had on his Twitter page called the incident "a cowardly attack," and said his "thoughts are with victims & their families."