Newspapers today widely covered the ongoing reactions to the recent developments in Iraq's Basra, where a group of attackers set fire on the Iranian consulate.
Also a top story was former US president Barack Obama's harsh criticism of his successor Donald Trump, and his call for Americans to vote for the Democrats.
Remarks by President Hassan Rouhani about domestic elements behind the ongoing forex and gold coin crisis in Iran also received great coverage.
The above issues, as well as many more, are highlighted in the following headlines and top stories:
Aftab-e Yazd:
1- Iran's Controlled Reaction to Basra Developments
Experts Say Iran's Harsh Reaction to Torching of Basra Consulate May Serve Enemy Plots
2- Interesting Details of Court Session to Try 'Sultan of Gold Coin'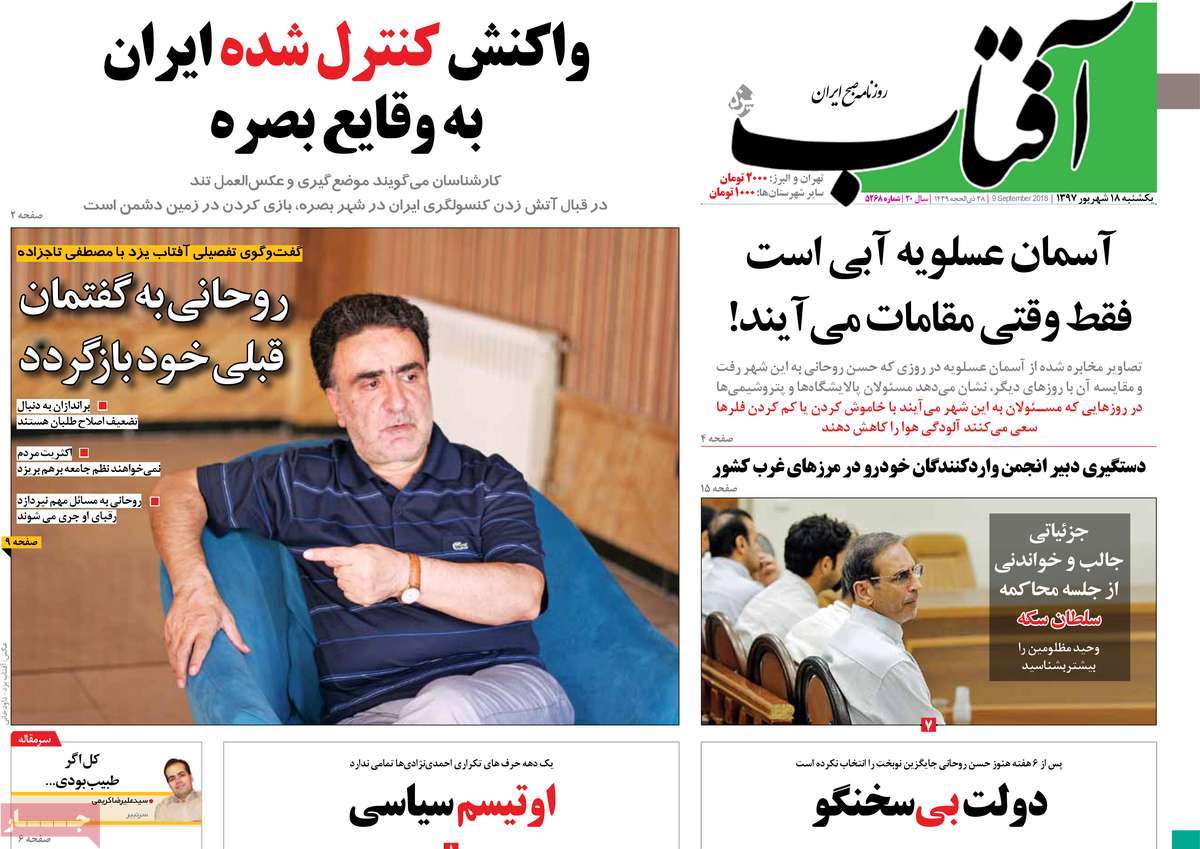 ---
Arman-e Emrooz:
1- Top Iranian Lawmaker Says Baathists behind Basra Developments
Americans Want to Disrupt Iran-Iraq Ties
2- Gold Coin, Foreign Currency Rates Declining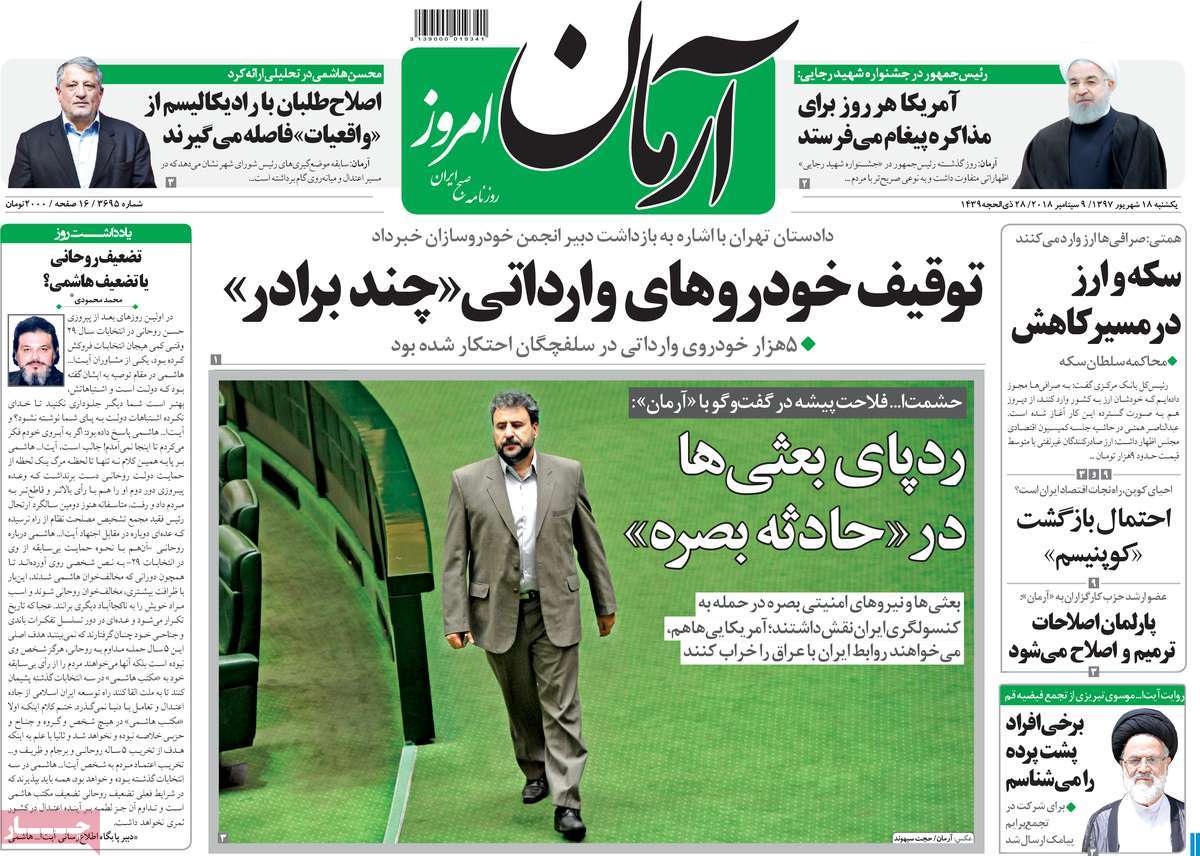 ---
Ebtekar:
1- Message of Change from Basra to Tehran
2- Rouhani: Today Is Time for Fight against Enemy
---
Ettela'at:
1- Government in Front Line of Economic War: Rouhani
2- Foreign Exchange Offices Allowed to Sell Forex
---
Haft-e Sobh:
1- Positive Signals in US Dollar, Car Markets
2- Services and Treason of Mr Pence
Was US Veep the One Who Wrote Anonymous NY Times Op-ed?
---
Iran:
1- Iran's Nuclear Chief Gives Details of Secret Talks with US
Trump Wants to Turn into US' Legend by Negotiating with Iran
---
Javan:
1- 'Sultan of Gold Coin' Faces Execution
2- Rouhani: Domestic Elements behind Forex Crisis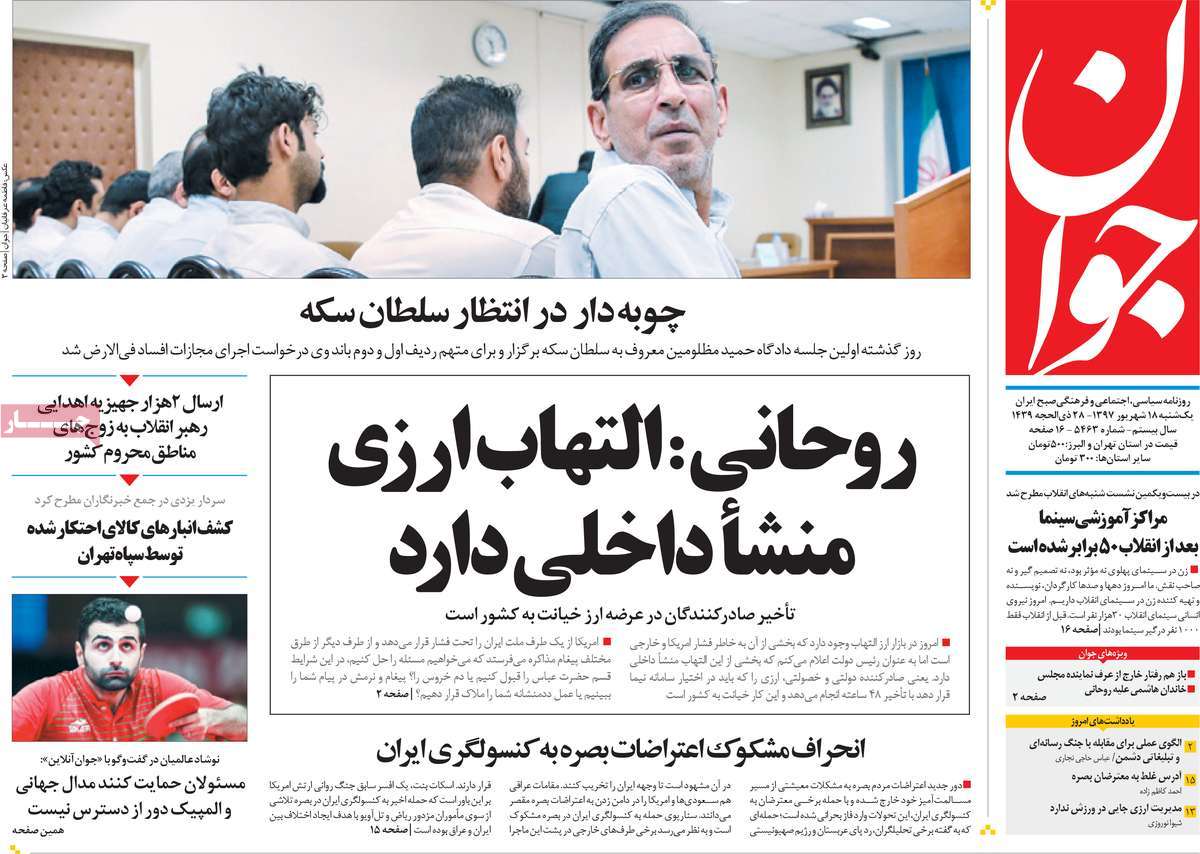 ---
Kayhan:
1- Kerry: Trump Proved Iran Was Right to Distrust US
2- Iran Executes Three Terrorists
3- White House Disaster Grabs Headlines in US Media
Trump to Fight against Putschists in His Own Cabinet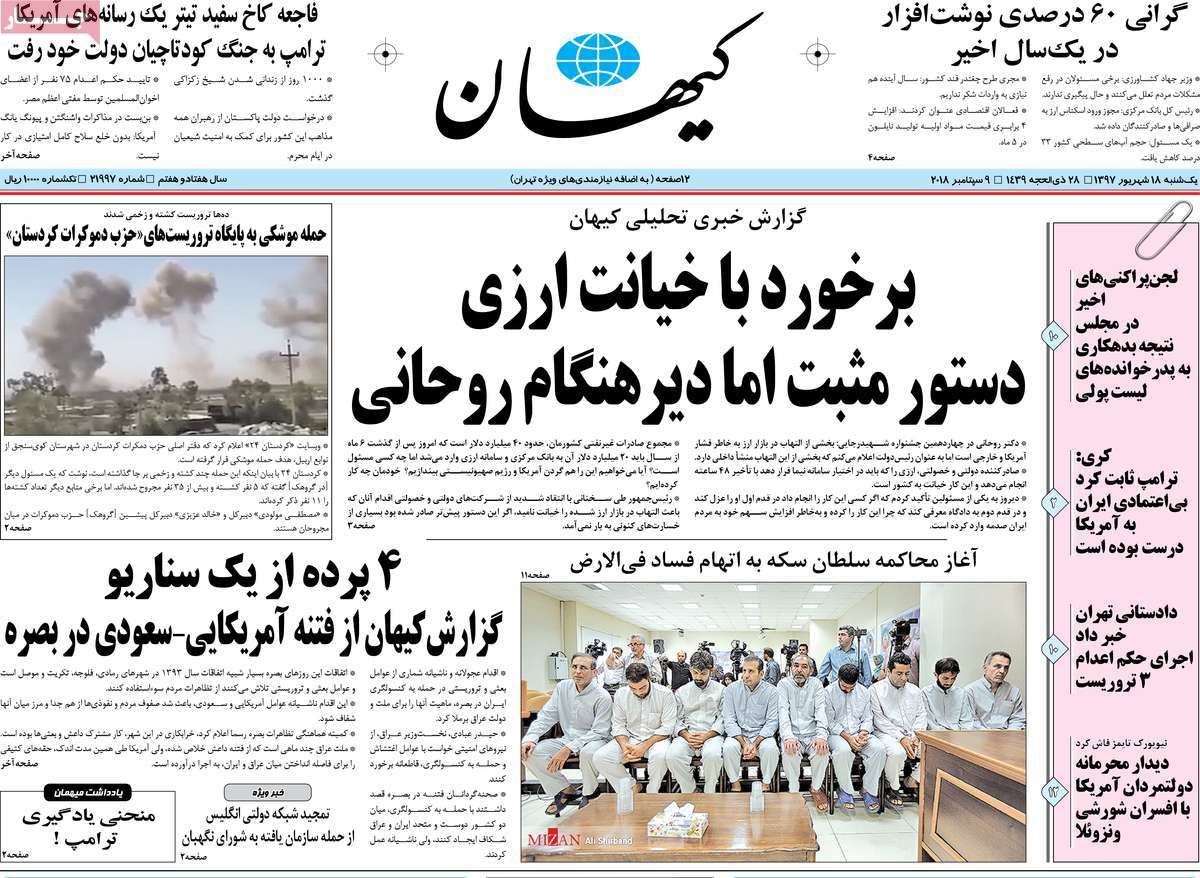 ---
Sazandegi:
1- US vs US: Obama Calls for Unity of Democrats in Harsh Speech against Trump
2- Who Bought the Cars Pre-Sold by Saipa?
A Review of How Millions of People Pre-Purchased Domestic Cars in One Day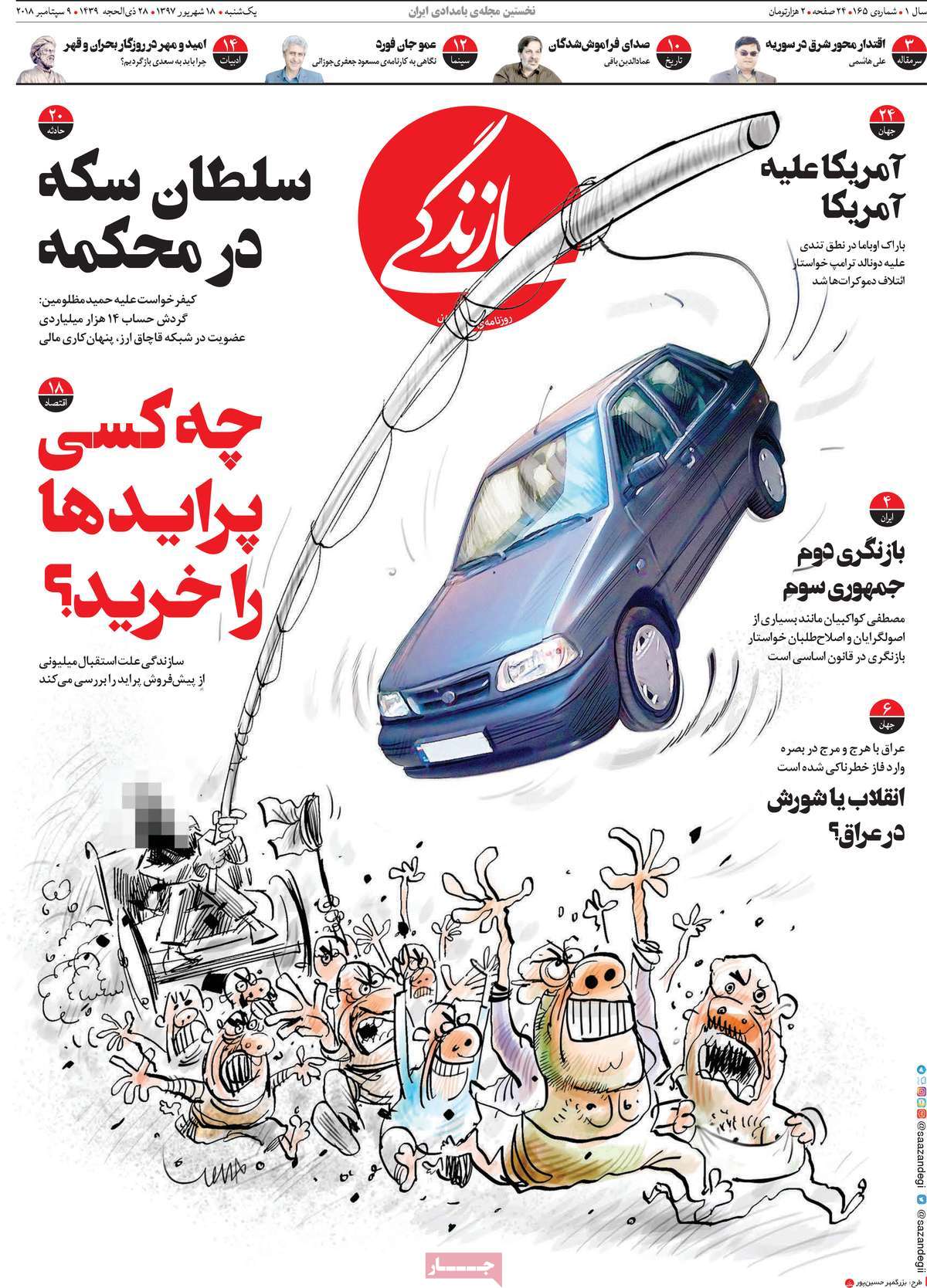 ---
Shargh:
1- Rouhani Says US Sending Message to Iran Once in Every Two Weeks
2- Obama against Trump
3- Iran Leader Gives 2,000 Dowries as Gift to Couples in Deprived Areas