The president's comment that he would not "allow hardliners to deal a blow to the aspirations of the nation" dominated the front pages of Iranian newspapers on Sunday.
Ettela'at: "I won't allow hardliners to deal a blow to the aspirations of the nation," President Rouhani said.
The president further said that the Joint Comprehensive Plan of Action will see the collapse of all links in the chain of sanctions.
---
Abrar: The Brazilian foreign minister has arrived in Tehran for talks with Iranian officials.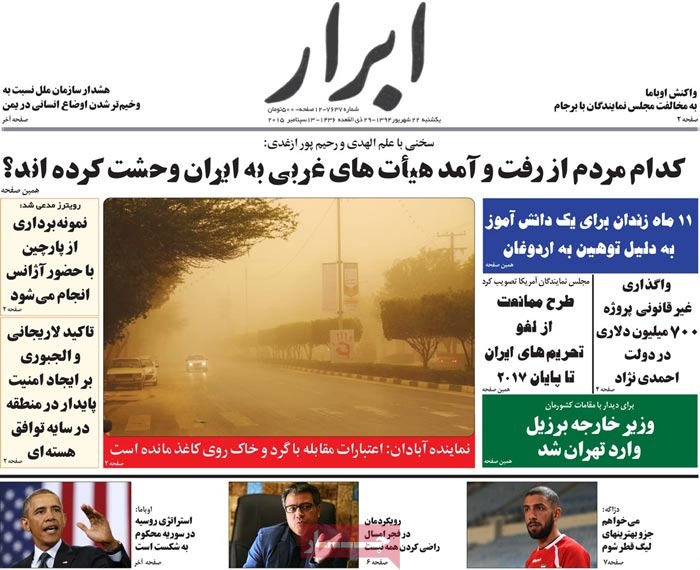 ---
Afarinesh: The Traditional Medicine Department of Tehran University of Medical Sciences has signed an MOU with Austria's academy of traditional medicine.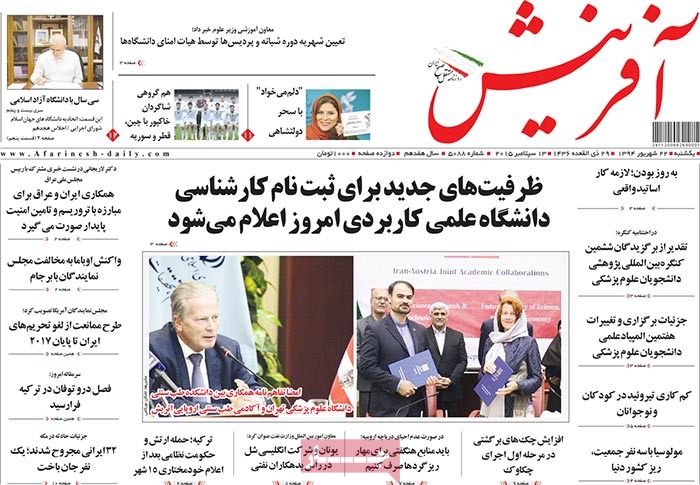 ---
Aftab-e Yazd: A corruption case involving $220 million
The daily features a report on corruption in the Iran-Turkmenistan railway project dating back to the tenure of the previous government.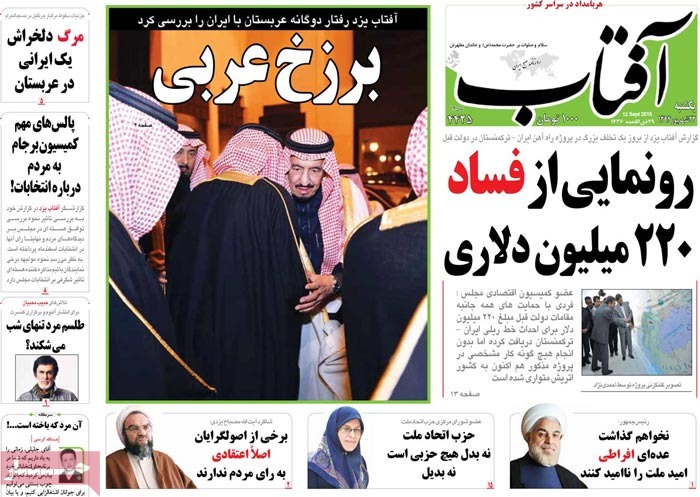 ---
Arman-e Emrooz: Revelation of a $700 million fraud in a project
A new scandal involving the government of Ahmadinejad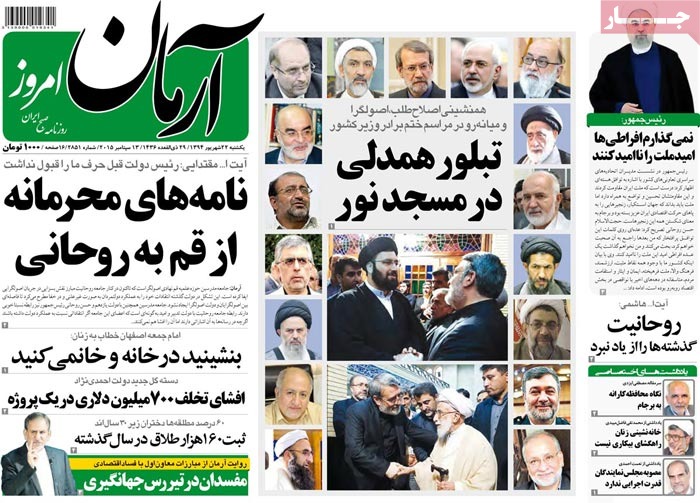 ---
Asrar: The Health Ministry has confirmed reports that there are traces of meth in tobacco used in hookah.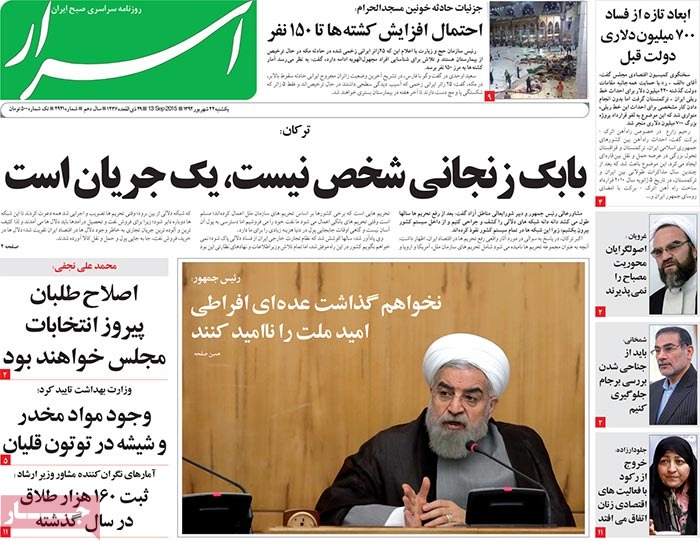 ---
Ebtekar: "Reformists support the candidacy of Seyyed Hassan Khomeini in upcoming elections for the Assembly of Experts," said Ayatollah Mousavi Bojnurdi.
---
Hamshahri: Police have arrested armed robbers who made off with more than $160,000 worth of brand new cell phones.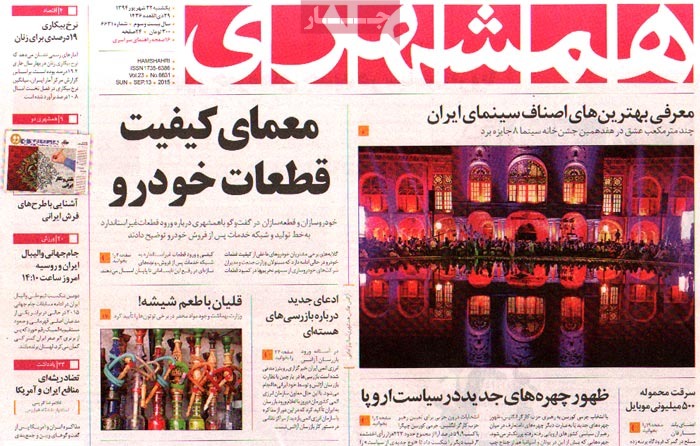 ---
Hemayat: The secretary of the Human Rights Council has blamed the migration crisis in Europe on the policies of the West.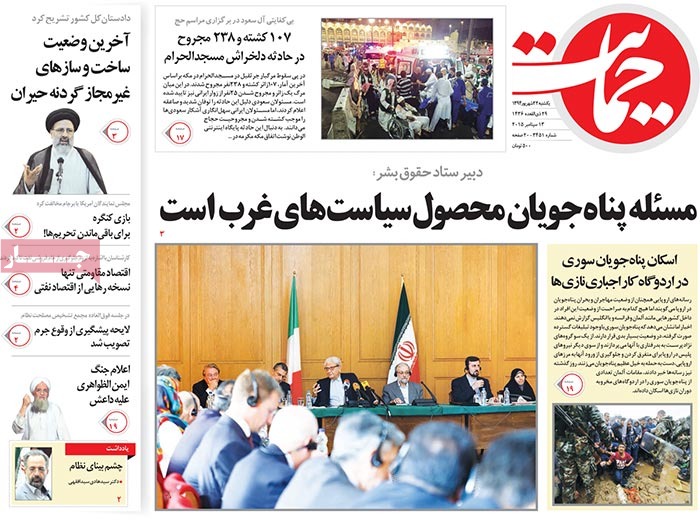 ---
Jahan-e Eghtesad: The private sector stands ready to complete unfinished government projects, said the chairman of Iran Chamber of Commerce.
---
Javan: A British politician opposed to Iran sanctions has been elected leader of the Labour Party.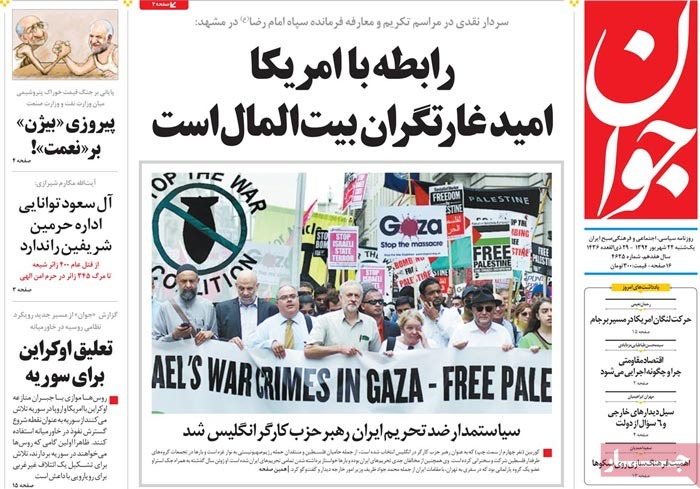 ---
Jomhouri Islami: The Expediency Council has voted for the Crime Prevention Bill.
Jomhouri Islami: The UN has warned about worsening humanitarian conditions in Yemen.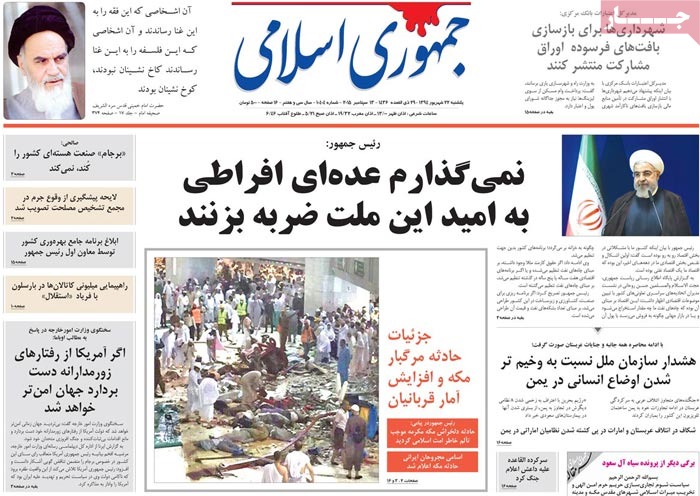 ---
Kaenat: The mayor of Tehran has said that the capital's sewage system will be fully operational within five years.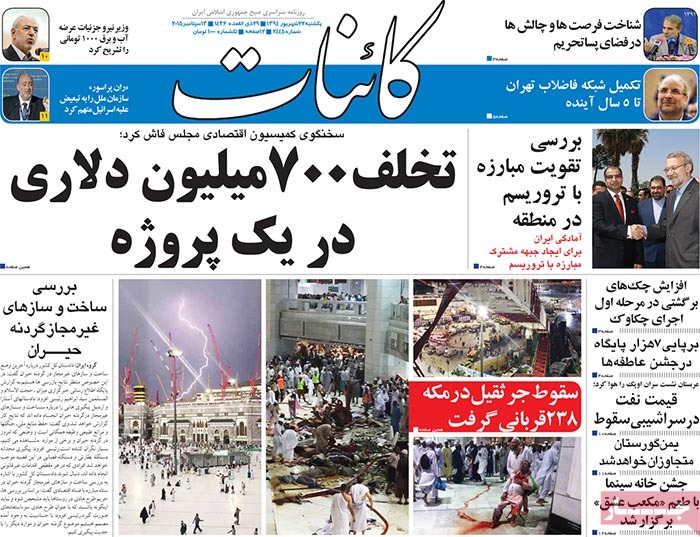 ---
Kayhan: A number of MPs have said allegations that revolutionary youths are hardliners are part of the mission of the fifth column.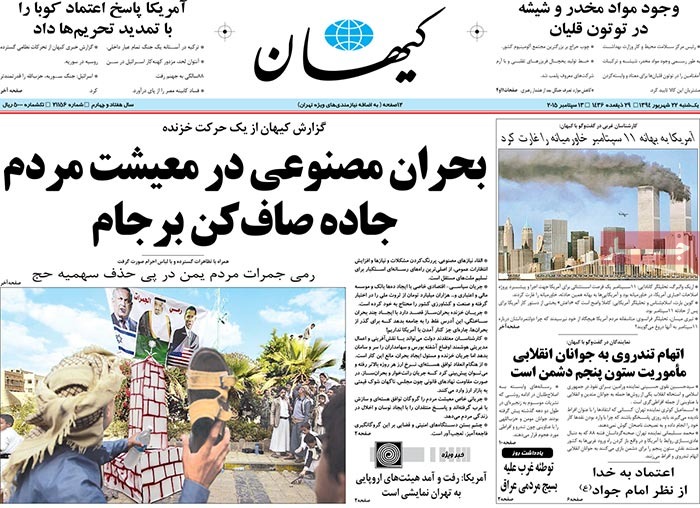 ---
Mardomsalari: There were over 160,000 divorces across the country last year; women under 30 account for 60 percent of divorcees.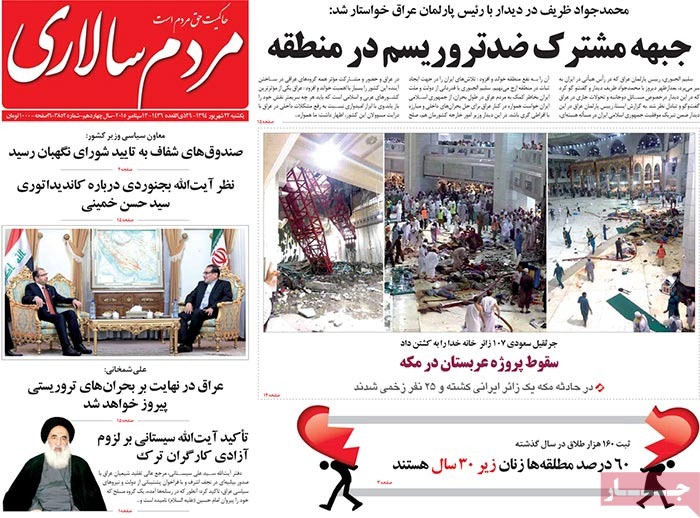 ---
Payam-e Zaman: "A factional attitude toward the Joint Comprehensive Plan of Action would harm national solidarity," said the secretary of the Supreme National Security Council.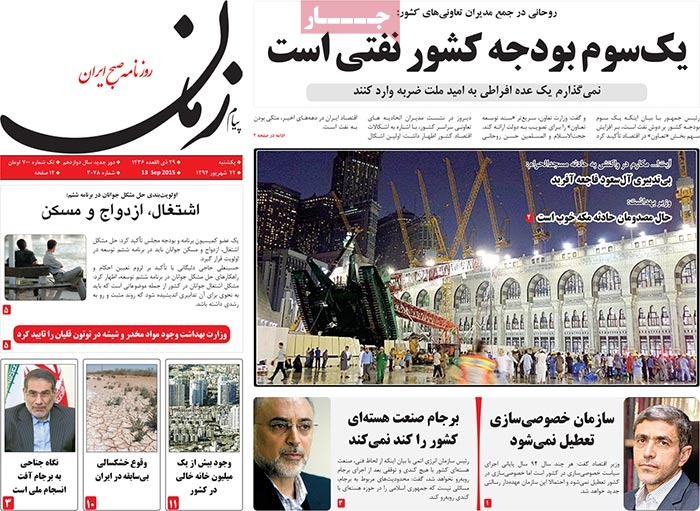 ---
Resalat: Ayatollah Nasser Makarem Shirazi has criticized the injudiciousness of Saudi authorities [in the deadly crane collapse at the Grand Mosque] and said authorities should not have allowed multistory buildings to be erected near the holy site.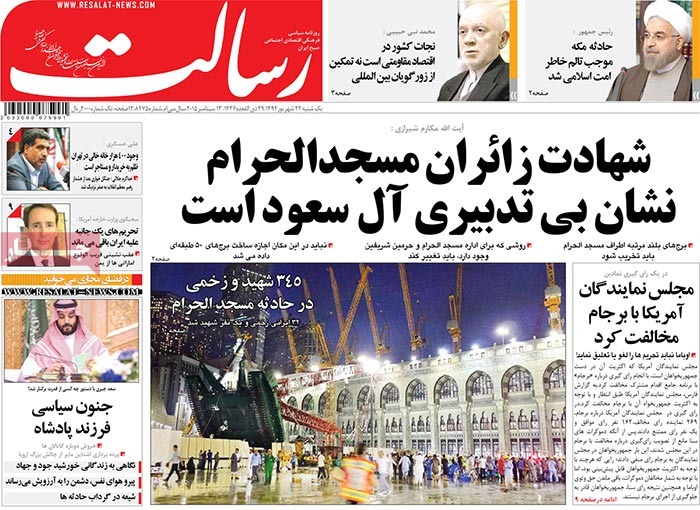 ---
Setareh Sobh: Akbar Torkan, a senior advisor to the president, has warned that the links of the corruption chain have yet to be fully identified.
He admitted that taking on middlemen is no mean feat.