The appearance in parliament of Foreign Minister Mohammad Javad Zarif and his deputy Abbas Araghchi to present a report on nuclear negotiations with P5+1 dominated the front pages of Iranian newspapers on Monday. The Supreme Leader's decision to pardon or commute the sentences of 100-plus military convicts also made front-page headlines. A government decision to increase gasoline prices was under the front-page spotlight too.
Abrar: Director of the Environment Protection Organization has expressed concern about the jamming of satellite signals and the ambiguities surrounding the move.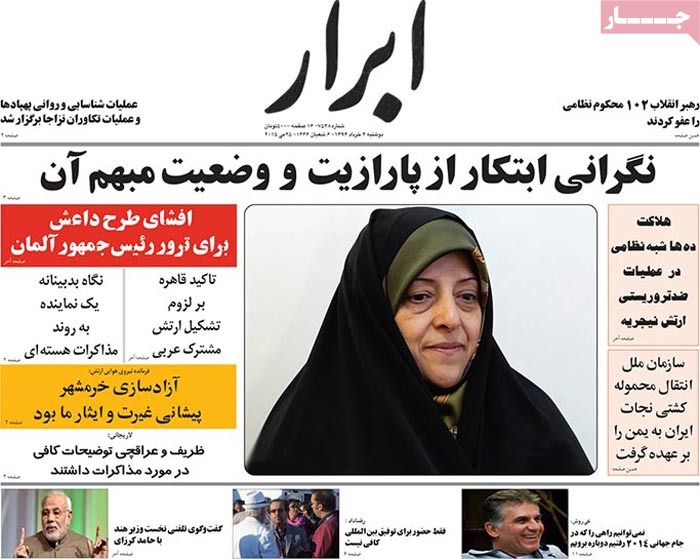 ---
Afarinesh: A senior Army commander has underlined efforts to boost the capabilities of the Army, citing the presence of IS terrorists close to Iran's [western] border.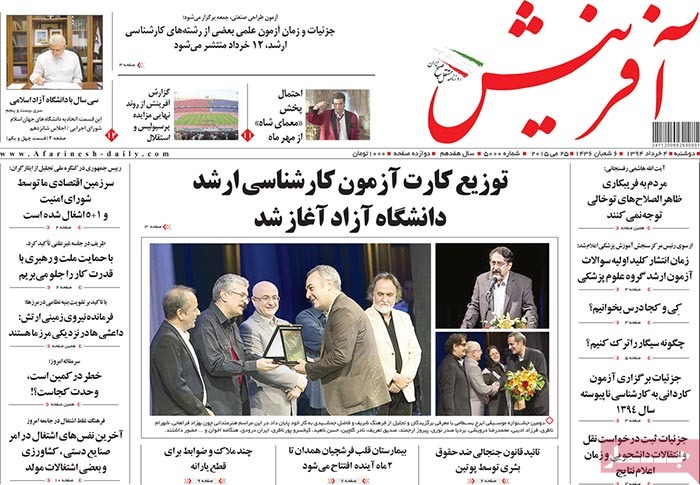 ---
Afkar: "An IS plot to attack Iran has been foiled," said the commander of the ground troops of the Iranian Army.
---
Aftab-e Yazd: Tehran MP Ahmad Tavakoli has been found guilty [of insulting senior officials of the establishment].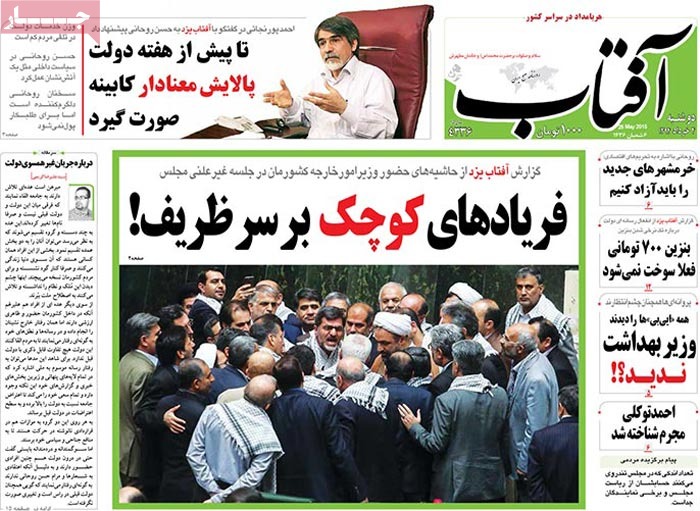 ---
Arman-e Emrooz: [Hardline MP] Mehdi Kuchakzadeh shouted at Foreign Minister Zarif during a closed-door session of parliament.
The Worriers [supporters of former President Mahmoud Ahmadinejad who are opposed to every policy of President Rouhani and his administration] heckled the top diplomat as he presented a report to the chamber on nuclear talks.
Parliament Speaker Ali Larijani later described the explanations of Zarif and his deputy Abbas Araghchi as sufficient.
Arman-e Emrooz: Salehi Amiri, the president of the National Library and Archives, has dropped charges against Ahmad Tavakoli.
[It came after the principlist MP and a onetime presidential candidate wrote a letter to the top librarian and apologized.]
"It was never my intention to accuse Your Excellency of financial or non-financial offenses, particularly plagiarism," the MP said in a letter of apology.
---
Etemad: Deputy Foreign Minister Abbas Araghchi has said reports that Iran has accepted inspections of its military sites are inaccurate.
The diplomat, who is a member of the Iranian nuclear negotiating team, made the comment after a closed-door session of parliament where he together with his boss offered a report to MPs on nuclear talks with P5+1.
---
Ettela'at: Parliament Speaker Ali Larijani says implementation of the Additional Protocol needs the go-ahead of the Islamic Consultative Assembly.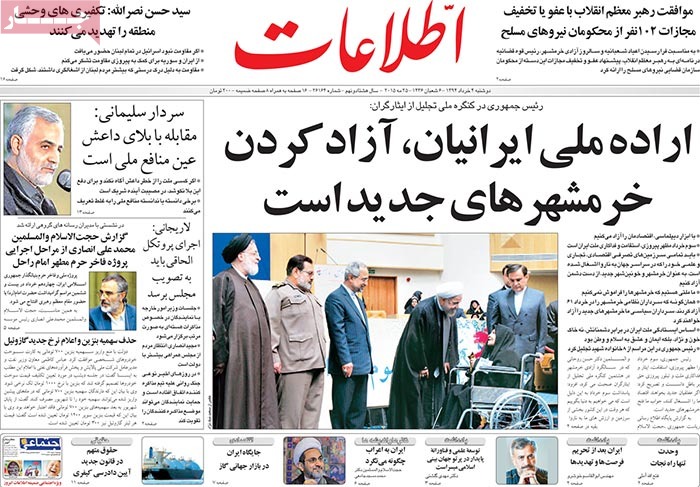 ---
Hambastegi: "The public won't be fooled by those who only ostensibly seek the expedience of the country," said Chairman of the Expediency Council Ayatollah Akbar Hashemi Rafsanjani.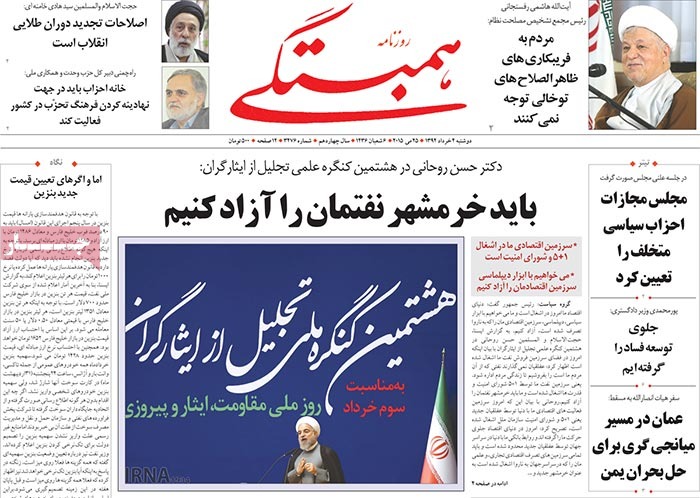 ---
Jomhouri Islami: President Hassan Rouhani has appreciated the services of the families of the soldiers who fell during the Sacred Defense.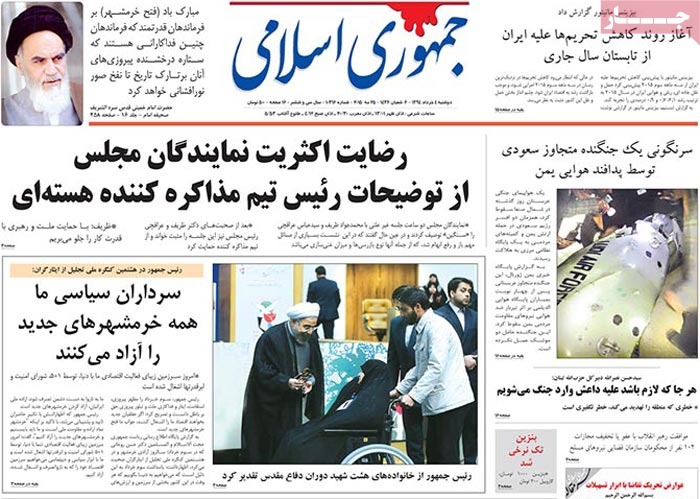 ---
Kaenat: The price of gasoline has increased to 1,000 tomans (almost 30 cents) a liter.
Kaenat: The Supreme Leader has pardoned or commuted the sentences of 102 military convicts.