Comments by the government spokesman on replacement of ministers and governors as well as on cash subsidies dominated the front pages of Iranian newspapers on Wednesday. The meetings of Iran's defense minister with Iraqi officials in Baghdad and the Supreme Leader's advisor with Syrian authorities in Damascus also appeared on the covers of dailies.
Abrar: "Had it not been for Iranian assistance, Baghdad would have fallen to IS," said Ali Akbar Velayati, an advisor to the Supreme Leader.
Abrar: A deputy representing Zahedan in the Islamic Consultative Assembly has warned of an exodus from eastern Iran.
---
Afarinesh: "The number of individuals who won't receive cash subsidies has hit the 6 million mark," said the minister of labor.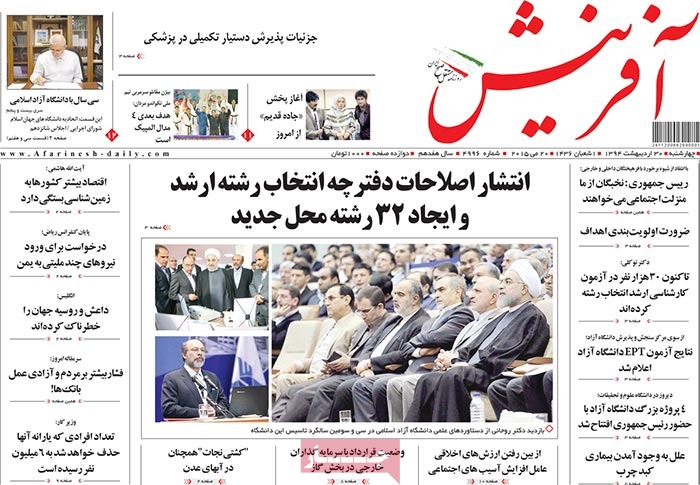 ---
Asr-e Iranian: "Replacing ministers and governors general is not on the government's agenda," said the government spokesman.
---
Asrar: "Islamic jurisprudence needs to be updated to be able to administer affairs in society," said Chairman of the Expediency Council Ayatollah Akbar Hashemi Rafsanjani.
Asrar: The inspector general has said that the executive and judicial branches of government are both opposed to formation of an organization to lead the fight against corruption.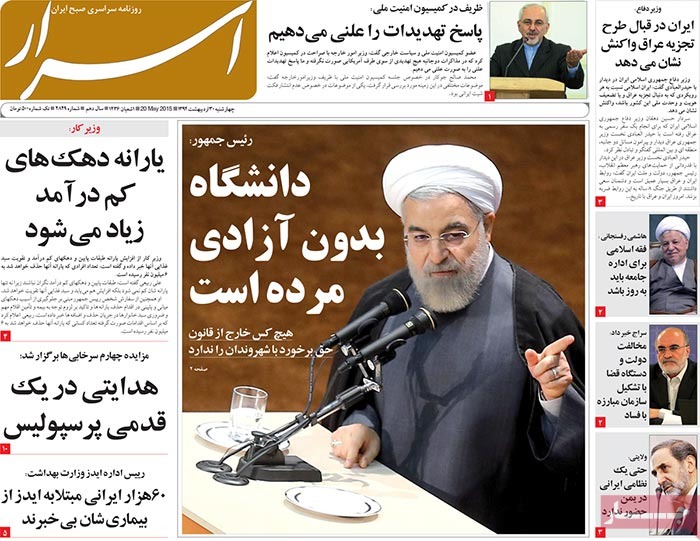 ---
Ebtekar: "In the absence of freedom universities are dead," said President Hassan Rouhani.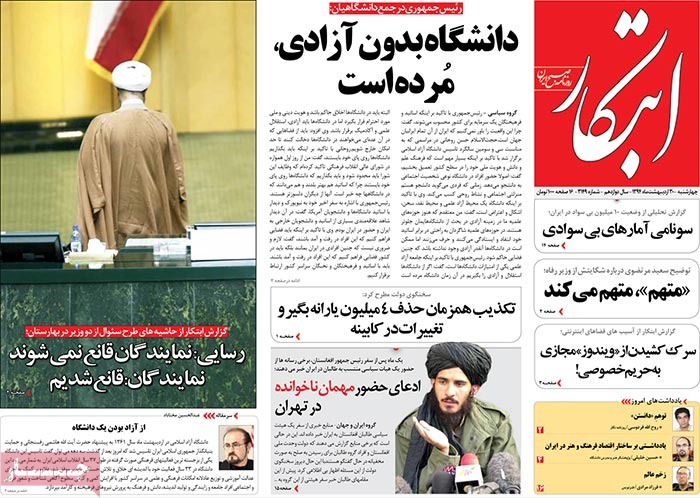 ---
Etemad: Parliament said No to the Stability Front by finding the explanations of the ministers of housing and labor convincing.
[Members of the Stability Front are supporters of former President Ahmadinejad who are opposed to the policies of President Rouhani.]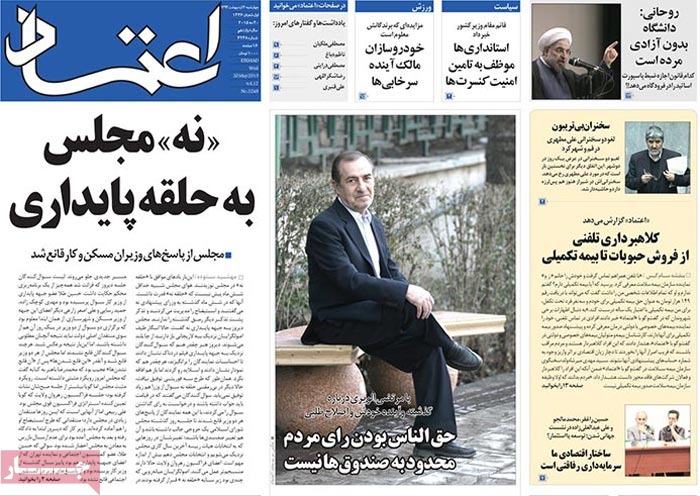 ---
Ettela'at: Iraqi President Fuad Masum has called for continued Iranian assistance to his country.
The appeal came during President Masum's meeting with the visiting Iranian defense minister in Baghdad.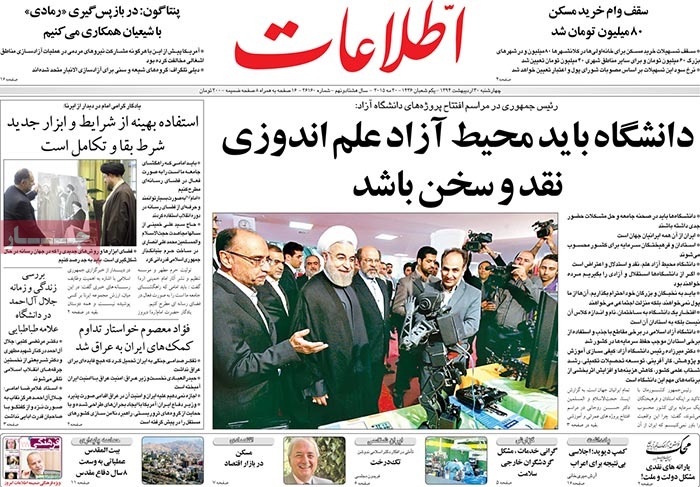 ---
Hemayat: "Reports that 4 million individuals will be taken off the list of those who receive cash subsidies are not simply true," said the government spokesman.
Hemayat: A fourth tender to sell out Tehran powerhouse football clubs Esteghlal and Persepolis will be held Wednesday.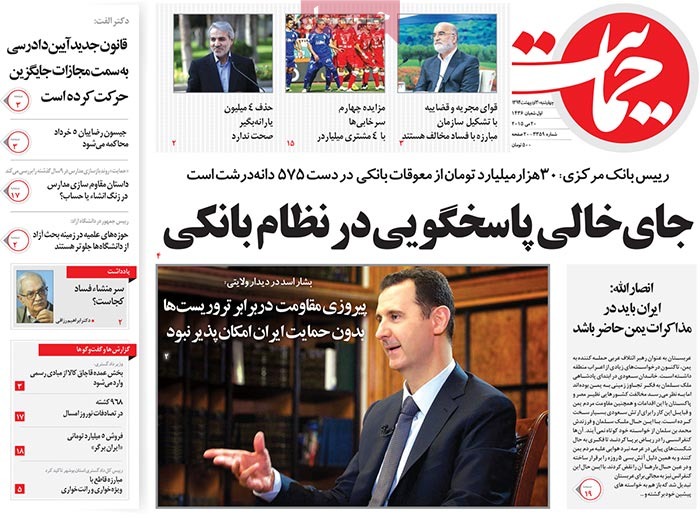 ---
Kaenat: "Imposition of sanctions against Iran was a strategic mistake by the West," said Parliament Speaker Ali Larijani.
---
Resalat: "We are opposed to disintegration of Iraq and stand by the Iraqi people," said Iranian Defense Minister Brigadier General Hossein Dehghan.
Resalat: "Even if the Americans back out of the deal, the Europeans won't follow suit," said the chairman of parliament's National Security and Foreign Policy Committee.