The comments of the Supreme Leader at a ceremony to mark the 26th anniversary of the demise of the founding father of the Islamic Republic dominated the front pages of Iranian newspapers on Saturday. Comments of President Rouhani and Seyyed Hassan Khomeini at the same ceremony also made front-page headlines.
Abrar: The number of people killed in a deadly road accident involving a passenger bus carrying Iraqi nationals in northern Iran has reached 26.
Abrar: "There has been no case of massive corruption in the country in the past 20 months," said the justice minister.
---
Aftab-e Yazd: "Removal of sanctions will result in wastefulness," said Tehran Friday Prayer Leader Kazem Sedighi.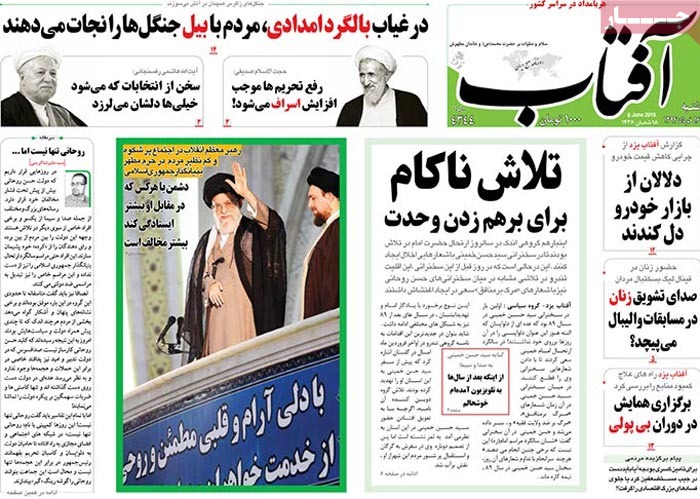 ---
Arman-e Emrooz: Saudi Arabia has made unprecedented admission on Iran; Riyadh and Tel Aviv are in cahoots.
---
Asrar: "An Islamic society does not stand reactionary attitude or despotism," said Seyyed Hassan Khomeini, the grandson of the late Imam Khomeini.
He made the comment in a speech at Imam Khomeini Mausoleum to mark the 26th anniversary of his grandfather's demise.
---
Ettela'at: "Iran helps regional countries take on terrorism," said President Hassan Rouhani.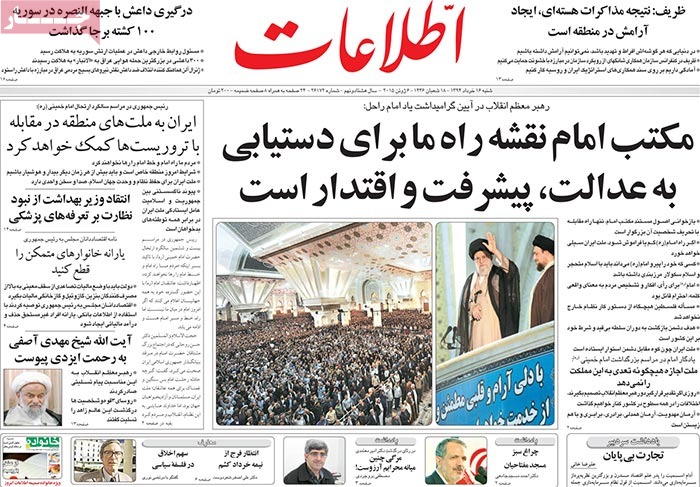 ---
Hambastegi: "Our movement on the foreign policy front won't slow down," vowed President Hassan Rouhani.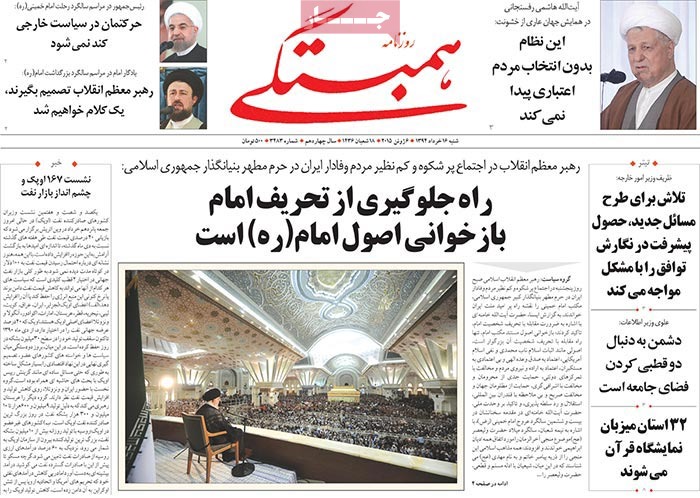 ---
Hosban: Opportunities for investment in Iran's gas industries have been presented at the French Institute of International Relations.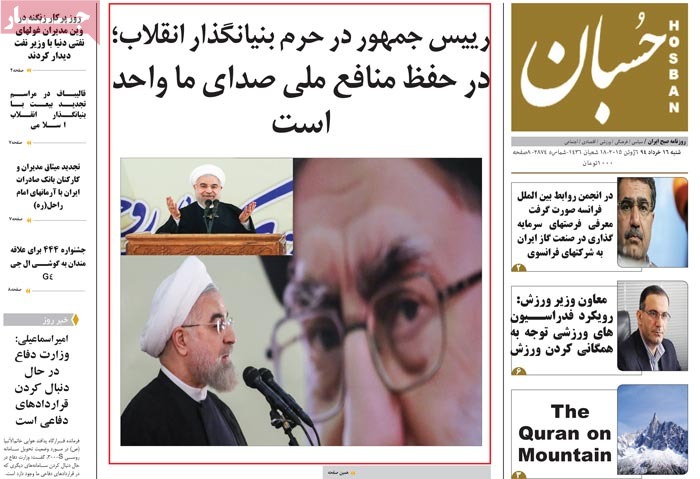 ---
Iran: Representatives from the European energy giants have held talks with [Iranian Oil Minister Bijan Namdar] Zanganeh.
---
Jomhouri Islami: "Nuclear talks have come a long way," said Iranian negotiator Abbas Araghchi.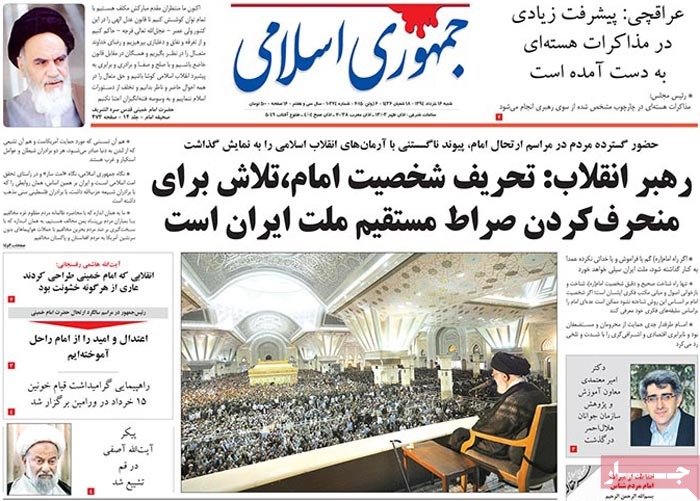 ---
Kayhan: "Any measure to paint a distorted image of the late Imam's character would amount to an attempt to distort the roadmap of the nation," said Supreme Leader Ayatollah Seyyed Ali Khamenei.
---
Payam-e Zaman: "Imam Khomeini believed to the end that the US was the Great Satan," said Supreme Leader Ayatollah Khamenei.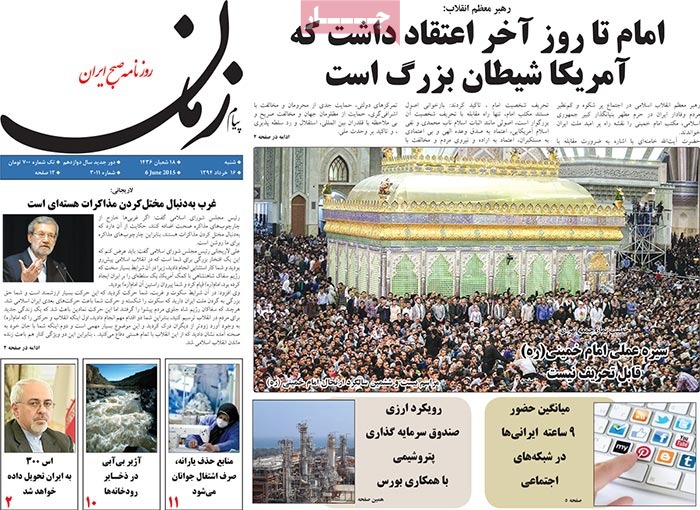 ---
Sharq: "The revolution the late Imam championed did not favor violence," said Ayatollah Hashemi Rafsanjani.
Sharq: "The late Imam respected the choice of the public," said the Supreme Leader.