Nuclear talks in Vienna between Iran and P5+1 and the comments of the chairman of the Expediency Council about a wide range of issues including his relationship with the Supreme Leader dominated the front pages of Iranian newspapers on Monday.
Ettela'at: "All sanctions will be lifted on the day a deal takes effect," said Iranian nuclear negotiator Abbas Araghchi.
He further said: "Never during the course of the past talks did we make so much progress. The deal will be made official with the approval of the UN Security Council. On our side, implementation of technical issues will take 2-3 months."
Araghchi also said that there will be an agreement if the negotiating team clinches what the Iranian people want by July 7, if not, it prefers to return home empty-handed.
---
Abrar: The Iraqi army has foiled an attack by IS terrorists on Haditha.
Abrar: "A tentative order for an attack on Syria has been issued," the Turkish prime minister said.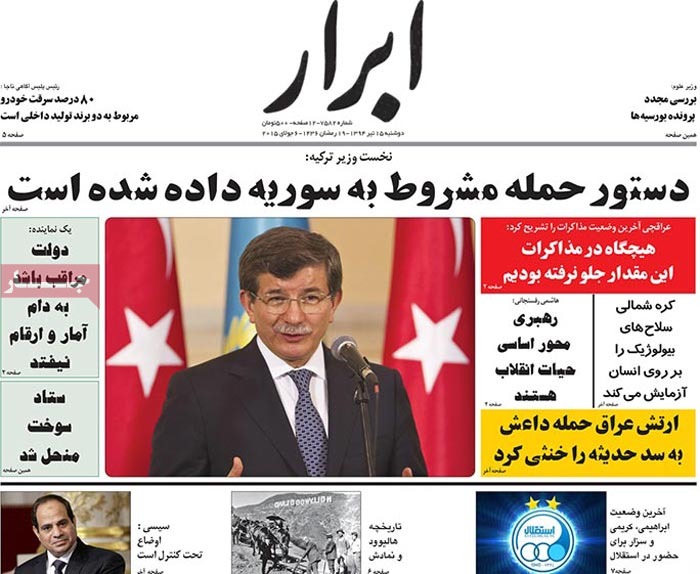 ---
Arman-e Emrooz: "Some suspects have been arrested in connection with a rash of acid attacks in Isfahan," police said in reaction to comments by a lawyer for the victims of the 2014 attacks.
---
Asrar: "Regional countries should be afraid of Israel, not Iran," said Expediency Council Chairman Ayatollah Akbar Hashemi Rafsanjani.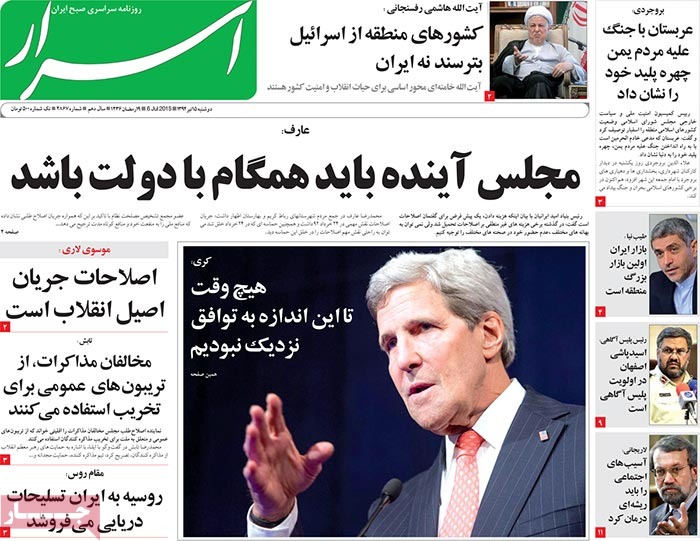 ---
Ebtekar: [Unauthorized] construction by the Islamic Revolution Guard Corps at the capital's Eshratabad Square has come to a halt.
Ebtekar: "We are preparing ourselves for a parliament which acts in line with the wishes of the government," said Mohammad Reza Aref, a reformist leader and a onetime vice-president.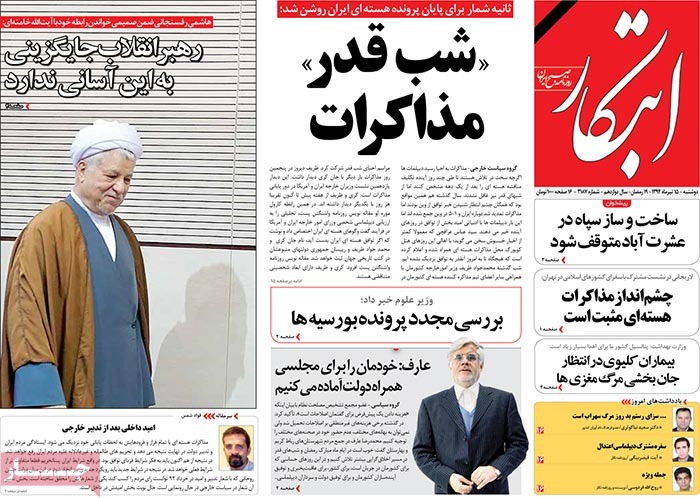 ---
Emtiaz: The chief of the Criminal Investigation Department of the Iranian police has said that 129 rings smuggling in goods have been busted.
---
Hamkari-e Melli: Each year as many as 8,000 Iranians are pronounced brain dead. And each day ten patients who are on organ transplant waiting list pass away.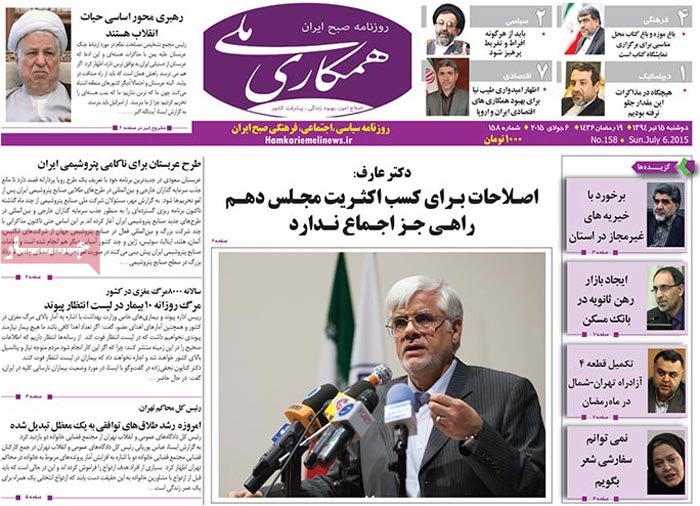 ---
Hemayat: "Genocide in Yemen should come to an end," said the secretary of Iran's Human Rights Council.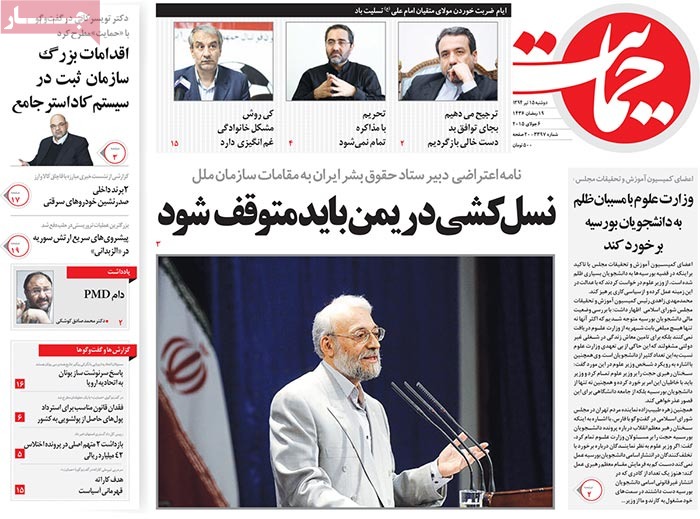 ---
Jomhouri Islami: "The Saudis committed a major mistake by attacking Yemen," said Ayatollah Hashemi Rafsanjani.
Jomhouri Islami: A Saudi billionaire prince is to pay a visit to Israel.
---
Kaenat: Iran exported more than $8 billion in oil and gas condensates in the spring.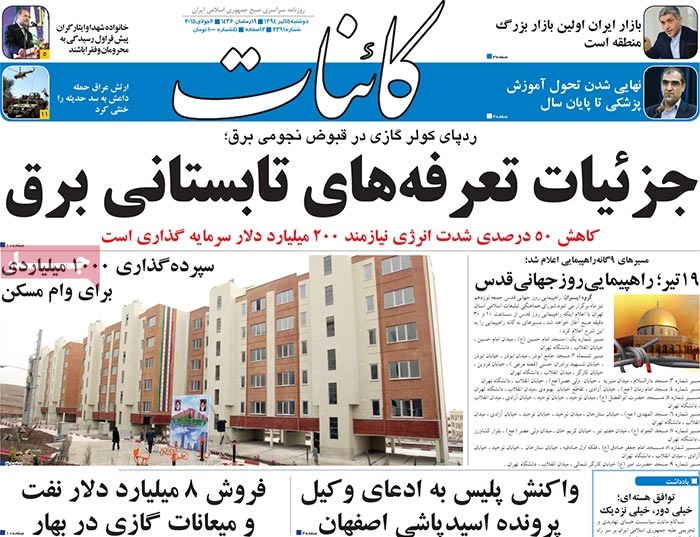 ---
Kayhan: A deal and sanctions, the US wants both.
The daily reports on the vague prospects of the talks.
---
Payam-e Zaman: Parliament Speaker Ali Larijani has called for efforts to contain HIV/AIDS and the scourge of drugs.
Payam-e Zaman: The department [the previous government set up to oversee the sales of fuel in gas stations] has been dissolved.