Ettela'at: "We need to root out monopoly," said the chief of staff of President Rouhani.
Mohammad Nahavandian further said in the post-sanctions era, government will build on interaction to forge ahead in style with the policy of cutting the country's dependence on oil revenues.
---
Abrar: Deadly gas leak in Mahshahr Petrochemical Complex
One person was killed and another badly poisoned in the incident at Arvand Petrochemical Company.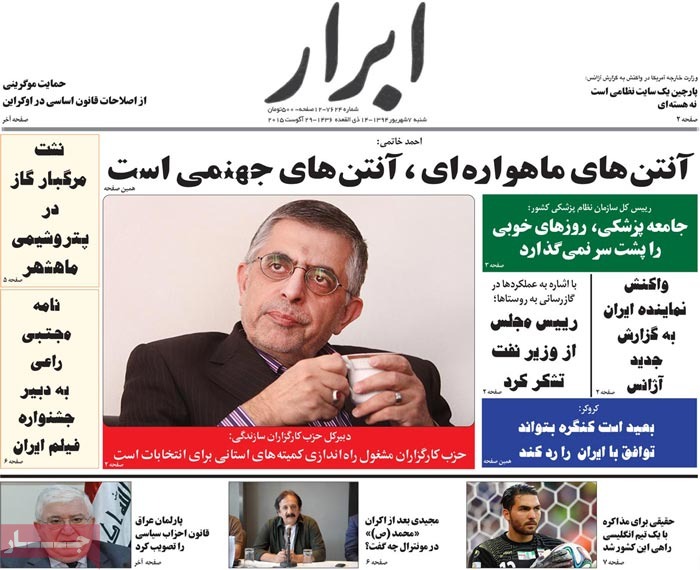 ---
Afarinesh: The director of the Atomic Energy Organization has said that Iran and China will cooperate in construction of 100 MW power plants.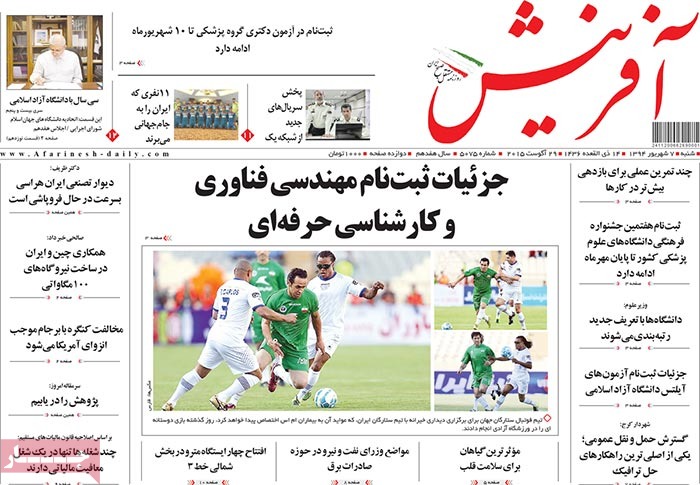 ---
Afkar: "Iranian people are allergic to threats," said Foreign Minister Mohammad Javad Zarif.
---
Aftab-e Yazd: "Inflation will slip into single digits within two years," said the government spokesman.
Aftab-e Yazd:Iran and the United States have similar views on Parchin.
The likelihood of the US Congress rejecting the deal has become more remote.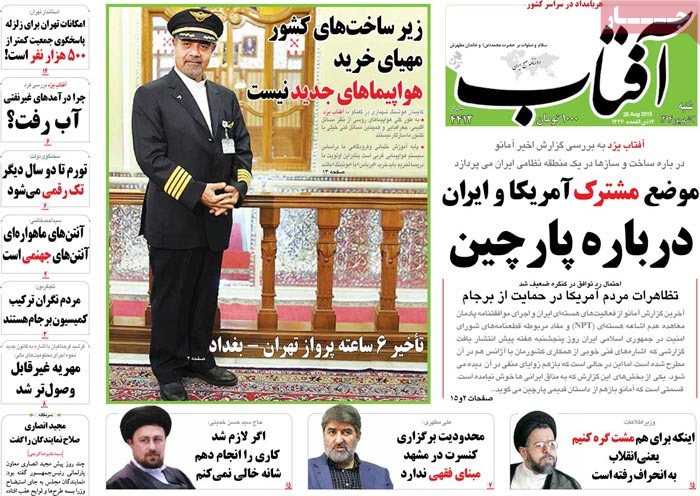 ---
Arman-e Emrooz: The Central Council of NEDA [Farsi initials for a Second Generation of Reformism] Party has not accepted the resignation of Sadegh Kharrazi.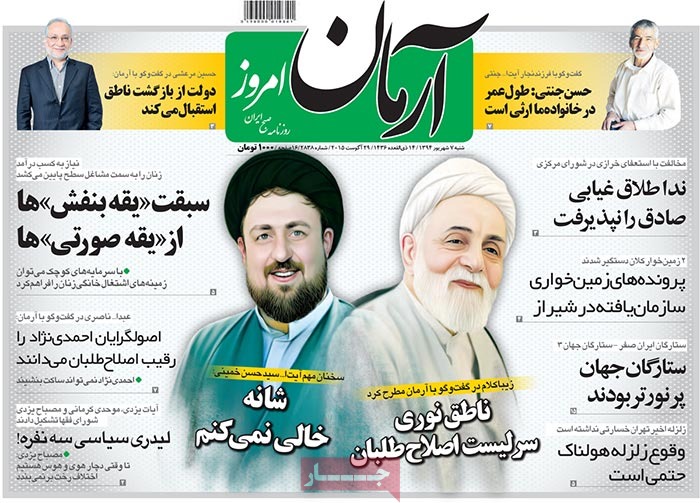 ---
Asr-e Azadi: "The Joint Comprehensive Plan of Action removes the obstacles standing in the way of making resistance-based economy a reality," said Foreign Minister Zarif.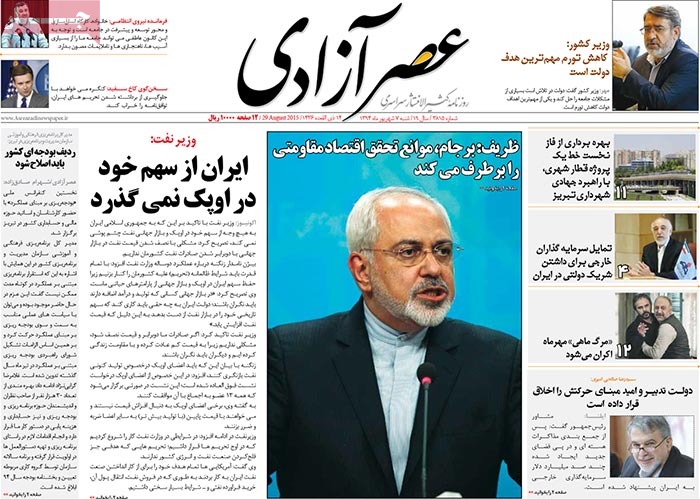 ---
Asrar: World Stars have beaten Iran's all-star team (3-0) in a charity matchup at Azadi Stadium.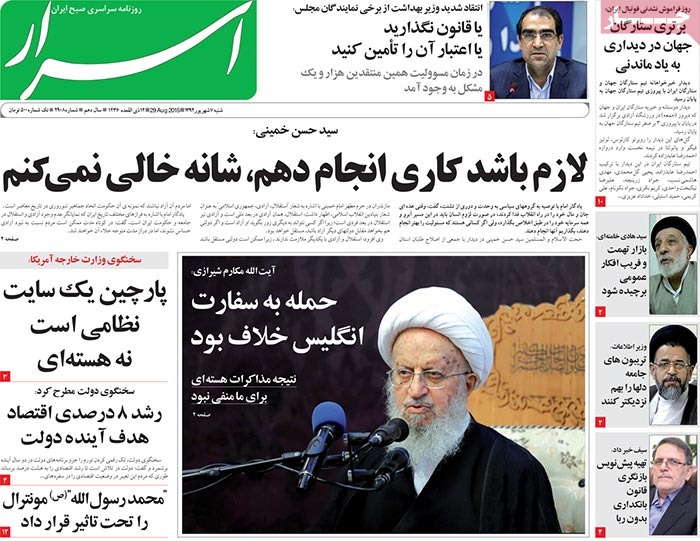 ---
Esfahan Emrooz: Foreign Minister Zarif was on hand for the experimental run of Isfahan Subway.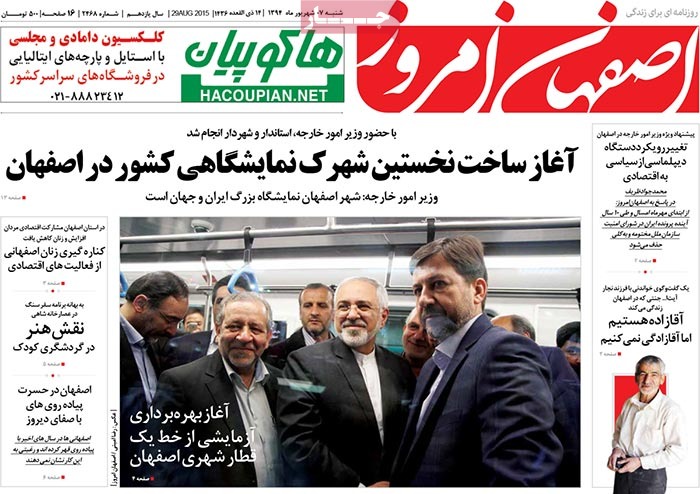 ---
Iran: Iran is ready to waive visa requirements for visitors from 28 countries if the move is reciprocated by those countries.
The move is part of efforts to increase the number of foreign tourists arriving in the country to 20 million.
Iran: "Stoking pessimism runs counter to the country's national interests," said the chief of staff of President Rouhani.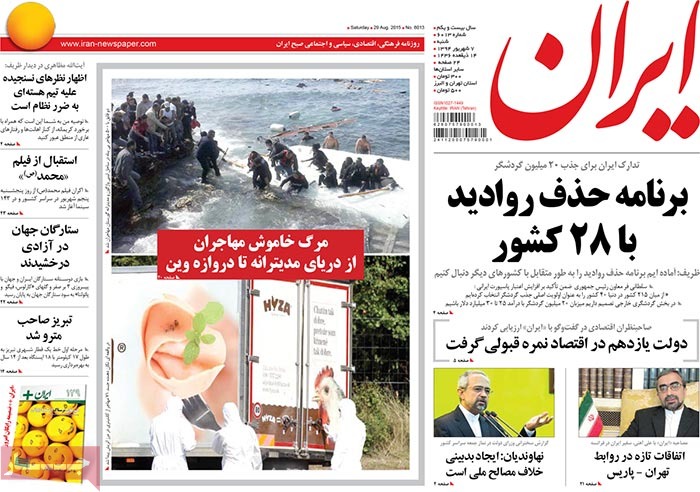 ---
Jomhouri Islami: Swiss firms are willing to invest in Iran.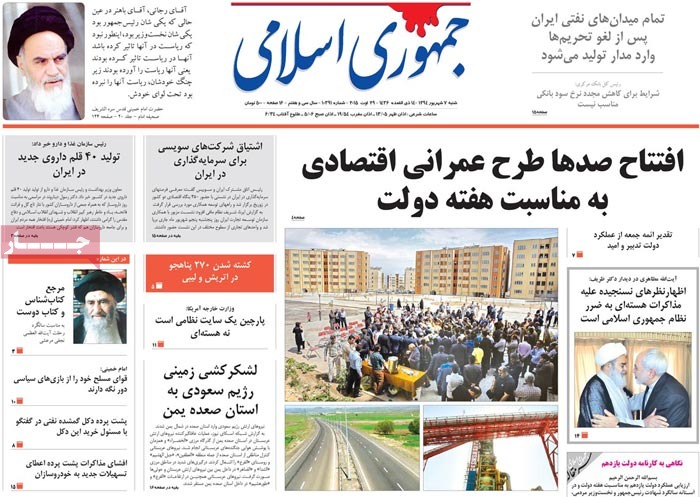 ---
Kayhan: [Iran is in a] hurry to implement its commitments even before the Joint Comprehensive Plan of Action is approved.
Foreign Minister Zarif has said that implementation of the commitments will get underway on September 23.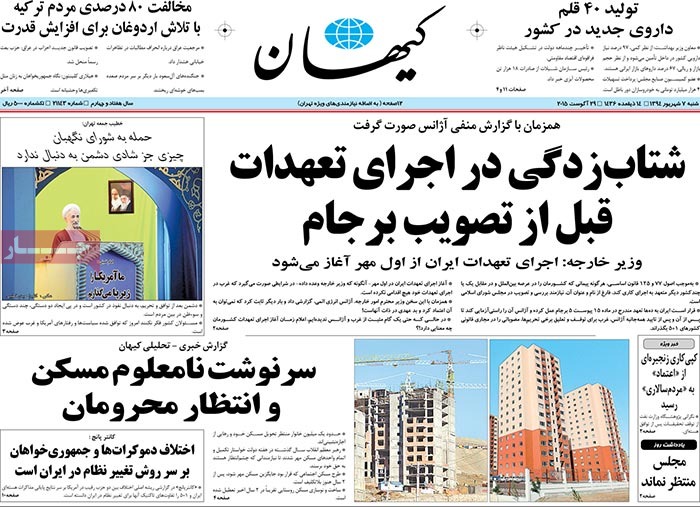 ---
Qods: The pride of Iran's film industry [Muhammad] hits the big screen.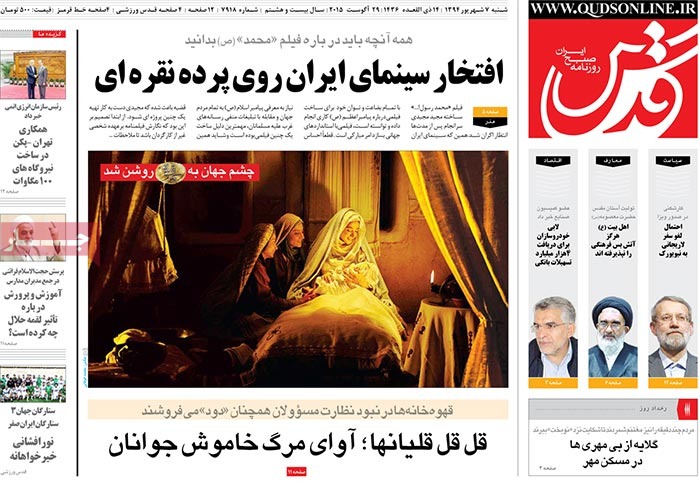 ---
Resalat: Tehran police chief has said that 20 drug trafficking rings have been busted.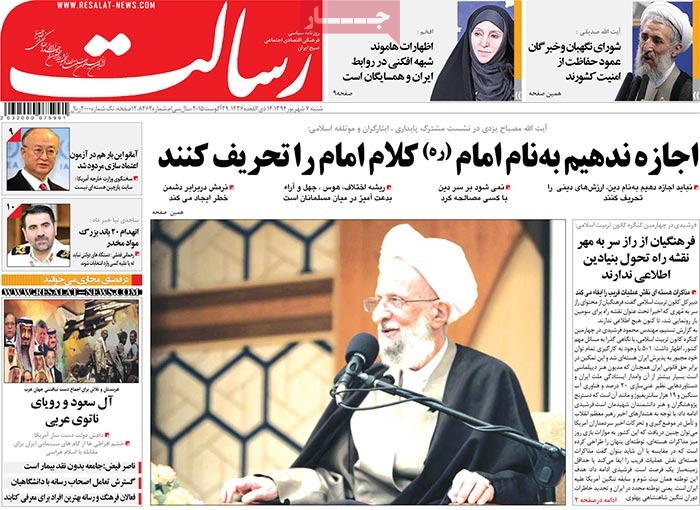 ---
Shahrvand: The bodies of 71 Syrian refugees have been found on board a truck in Austria.