The call by the Supreme Leader for Muslim unity at a meeting with Hajj officials and the comments of the president on Iran's military capabilities dominated the front pages of Iranian newspapers on Sunday.
Ettela'at: "Global bullies are pursuing violence and division in the name of Islam," said the Supreme Leader at a meeting with Hajj officials.
Ayatollah Khamenei further said that Hajj offers a genuine opportunity for the manifestation of Islamic unity.
---
Abrar: The first session of the JCPOA Review Committee will be held on Sunday.
---
Afkar: "Some Islamic groups are mistaking friends for enemies and vice versa," the Supreme Leader said.
---
Aftab-e Yazd: "Force these 2,000 or so [elites] from the country and the problems of the establishment will be resolved," Brigadier General Ahmadi Moghaddam, the former police chief, has quoted former President Mahmoud Ahmadinejad saying.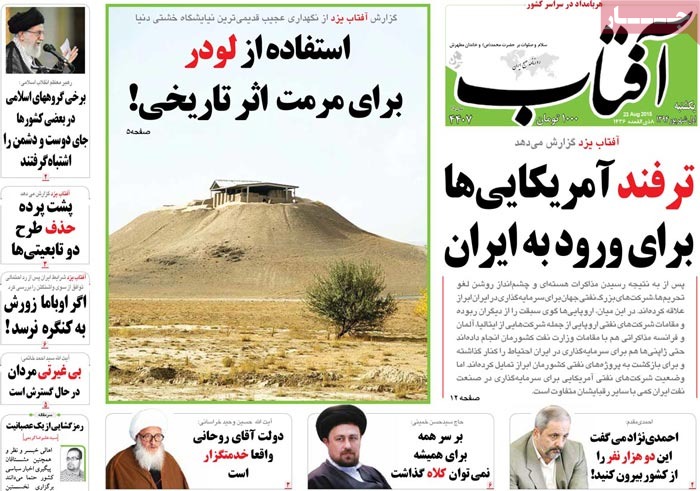 ---
Arman-e Emrooz: Supporters of Ahmadinejad release electoral statements
Tehran MP Ahmad Tavakoli has said that if Ahmadinejad is held accountable, he wouldn't entertain the idea of returning to power.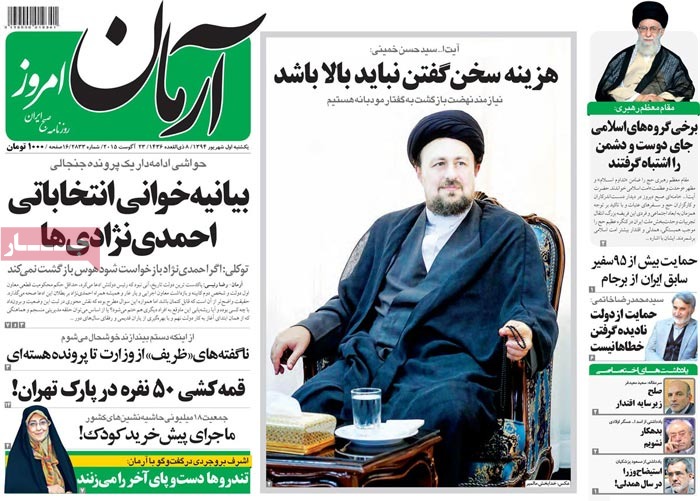 ---
Asr-e Rasaneh: "Government honors the commitments it has made to the youth," said the first vice-president.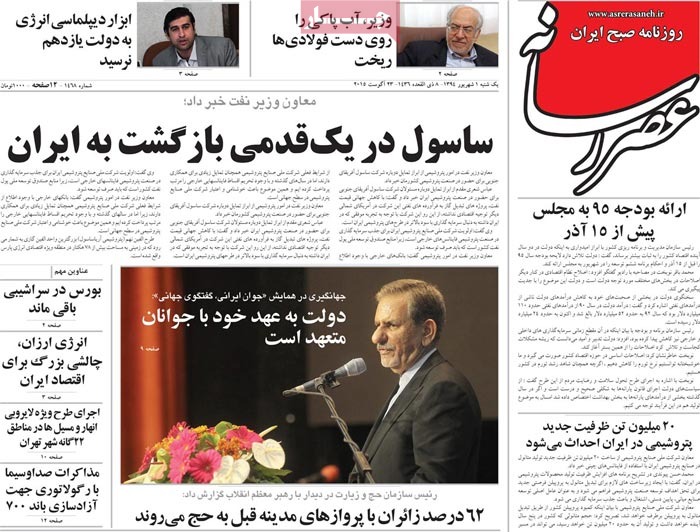 ---
Asrar: "We are ready to be part of an anti-terror coalition in the region," President Rouhani said.
Asrar: "Some 80,000 cars are gathering dust in the warehouses of a local carmaker," said the minister of industries.
---
Ebtekar: "Sometimes I regret my decision to accept to take over as foreign minister," said Mohammad Javad Zarif.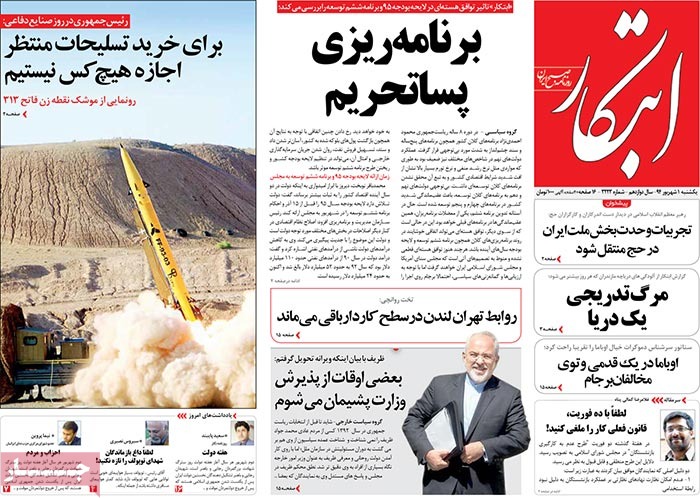 ---
Hemayat: "Drug addiction is to blame for some 40 percent of all divorces," said a deputy to the judiciary chief.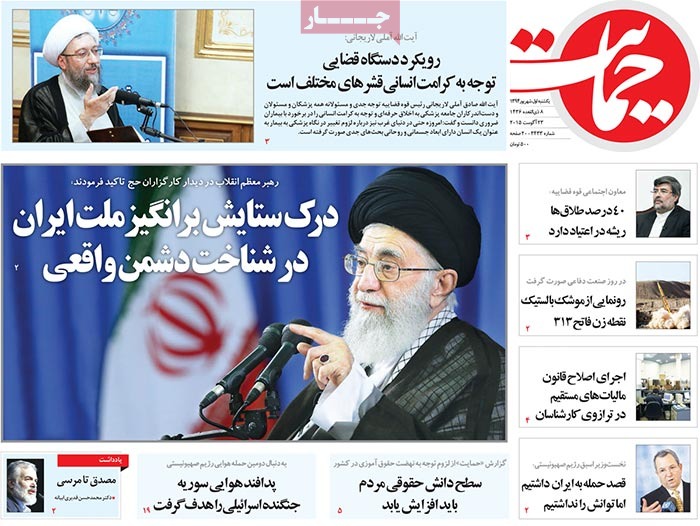 ---
Jomhouri Islami: "Iran's might serves as a guarantor of regional stability," said President Rouhani.
Jomhouri Islami: Hamas' political leader has talked of indirect talks with the Zionist regime.
---
Kayhan: Fateh precision-guided missile has been unveiled at a ceremony attended by President Rouhani.
---
Payam-e Zaman: More than 1,100 projects will be inaugurated across the nation during Government Week.
---
Resalat: "We don't need anyone's permission to buy and sell arms," President Rouhani said.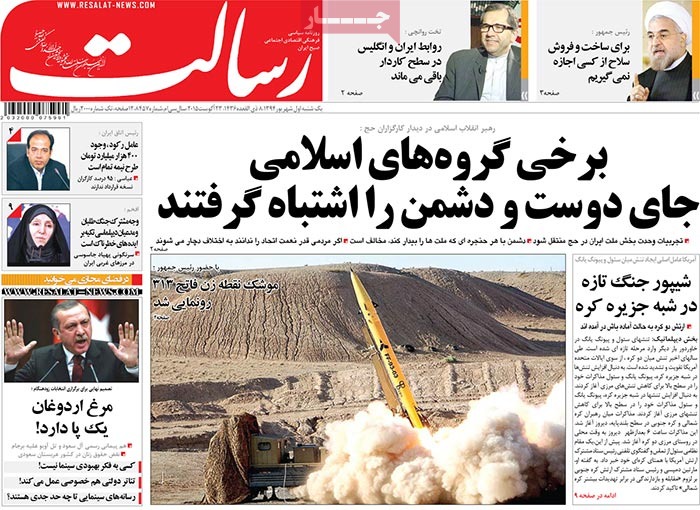 ---
Shahrvand: "Iran receives one foreign investment application every 60 hours," said the head of the Foreign Investment Unit of the Chamber of Commerce.