The comments of President Rouhani in denunciation of extremist efforts to tarnish the image of Islam dominated the front pages of Iranian newspapers on Sunday.
Ettela'at: "Let's not allow terrorists to paint a violent image of Islam which is the religion of compassion," said President Rouhani at the inaugural of a 6th General Assembly of the AhlulBayt World Assembly in Tehran Saturday.
He went on to say that Iran sticks to its authority through logic, reasoning and "hoisting the flag of peace and stability".
---
Afarinesh: The northwestern city of Tabriz will host an Assembly of the World Atlas of Islamic Cities in 2016.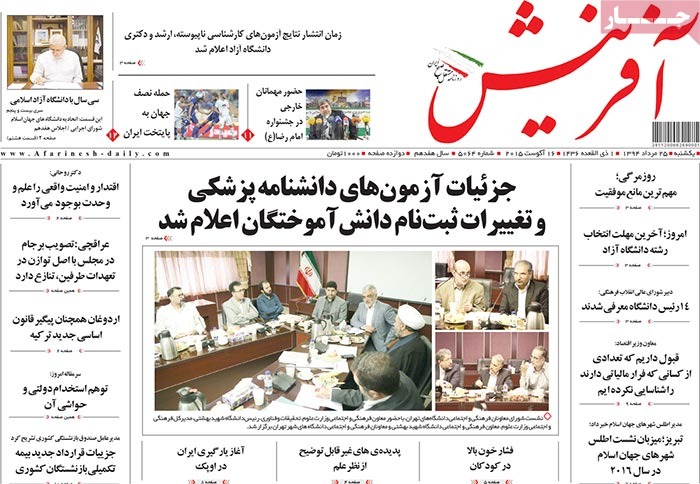 ---
Afkar: The political fate of an economic impeachment
[It comes as parliament prepares to impeach the minister of economy and financial affairs.]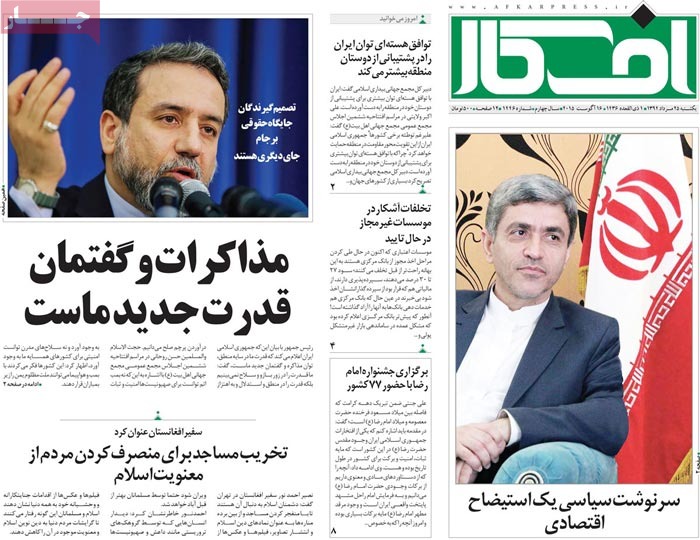 ---
Arman-e Emrooz: "Our authority lies in negotiations, not in use of force and weaponry," the president said.
Hassan Rouhani, who was speaking at the inaugural of a 6th General Assembly of the AhlulBayt World Assembly, dismissed the existence of the so-called Shiite Crescent.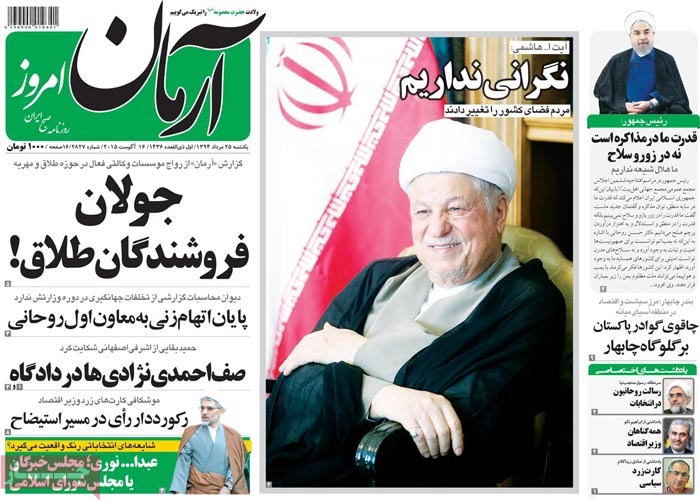 ---
Ebtekar: "In addition to police, Friday prayer leaders have also called off concerts," said the minister of culture and Islamic guidance.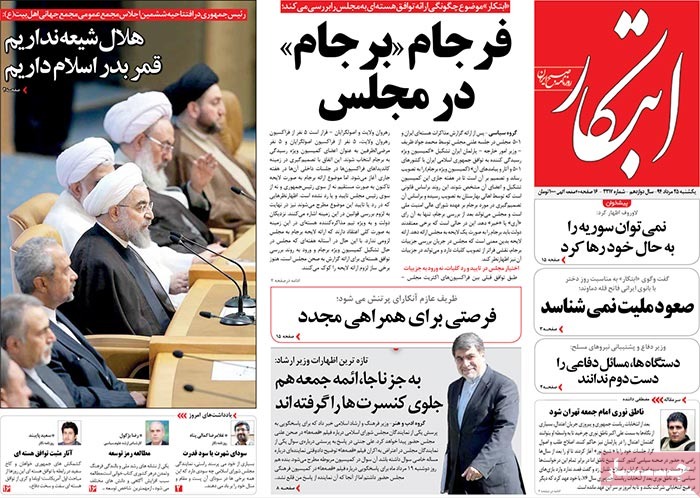 ---
Emtiaz: Officials are not allowed to give interviews to BBC Persian.
---
Iran: Proponents of peace have launched a global campaign in defense of Iran's nuclear program.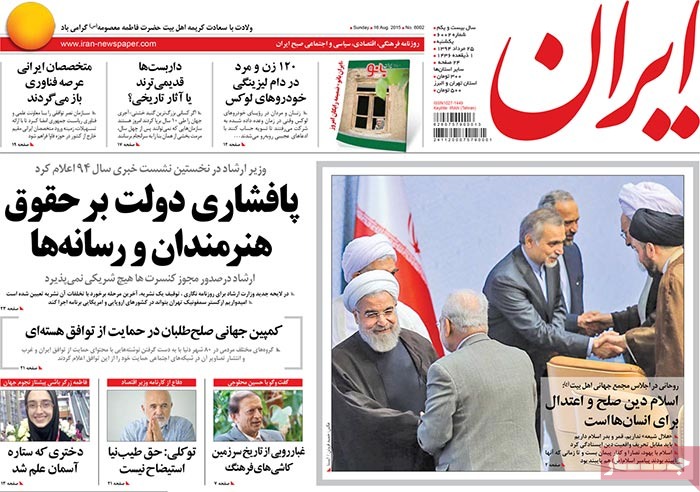 ---
Kayhan: "The opposition of Netanyahu to the Vienna accord is meant to encourage Iran to accept it," the daily quoted a senior fellow at Woodrow Wilson Center as saying.
---
Mardomsalari: India has applied to set up a bank in Iran.
Mardomsalari: The sheikh of sedition has been arrested in Lebanon.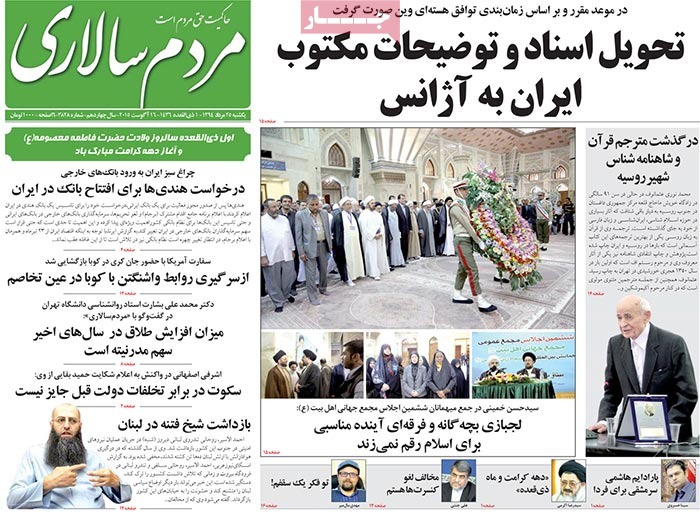 ---
Rooyesh-e Mellat: Iran has called for an immediate end to Saudi air strikes against Yemen.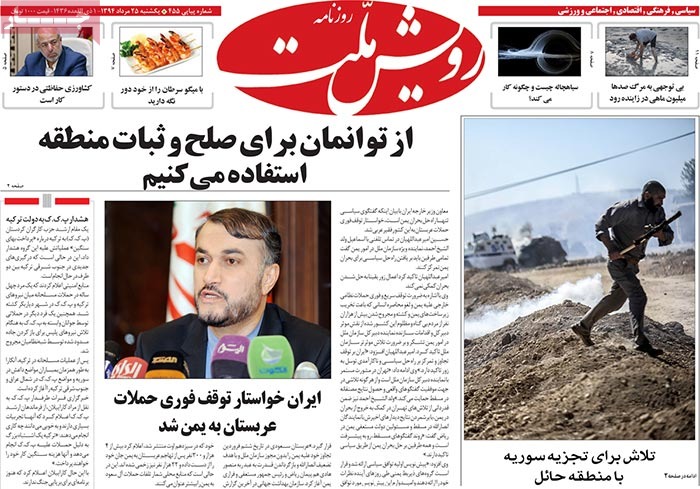 ---
Saheb Ghalam: Exports of pistachio will increase 15-fold this year [end March 20, 2016].
---
Setareh Sobh: "A big revolution in public access to information is around the corner," said Deputy Culture Minister Hossein Entezami.