The Army Day parade and comments of President Rouhani at a ceremony in Tehran to mark the occasion dominated the front pages of Iranian newspapers on Sunday. The meetings of the Australian foreign minister with senior Iranian officials also appeared on the covers of the dailies.
Afarinesh: "Termination of all illegal sanctions after conclusion of a deal is imperative," said the secretary of the Supreme National Security Council.
---
Arman-e Emrooz: Representatives have given the green-light to American firms.
Talks with oil giants have gotten underway.
Arman-e Emrooz: A deputy labor minister has vowed the ministry will create 500,000 jobs.
Arman-e Emrooz: "If a good parliament is not formed, the work of the government will remain unfinished," said the first vice-president.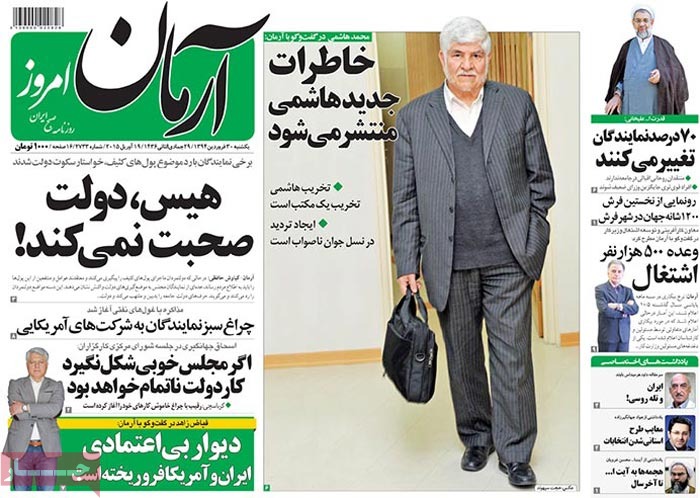 ---
Asrar: One-year banking interest rate has decreased to 20 percent.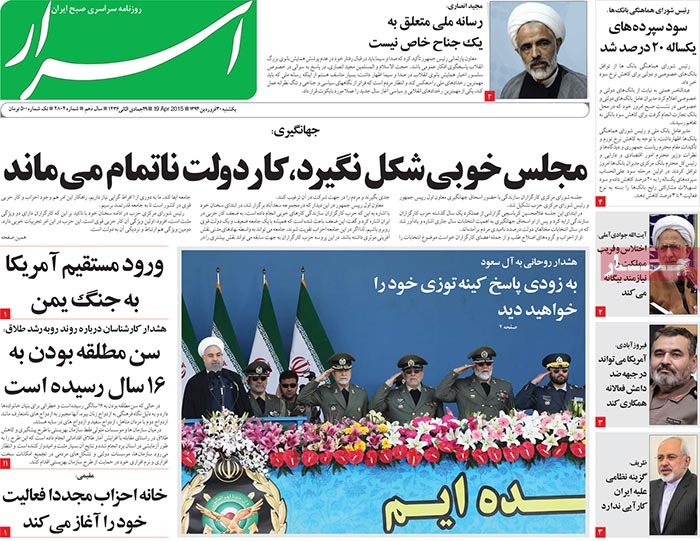 ---
Ettela'at: "The might of the Iranian armed forces serves regional peace and tranquility," said President Rouhani.
The president made the comment at a parade to mark Army Day.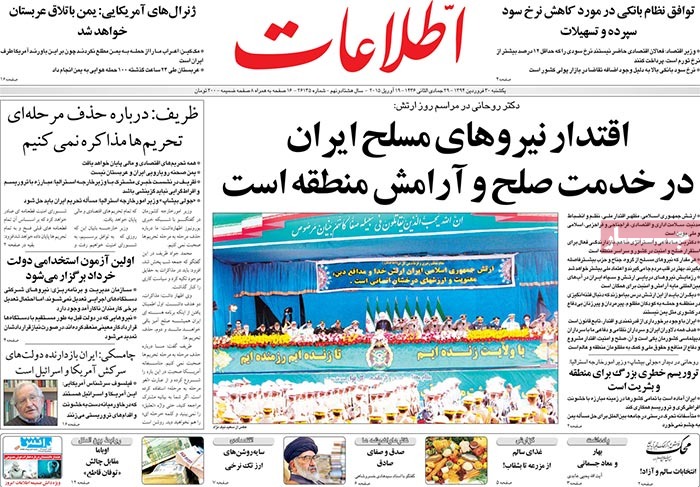 ---
Hambastegi: Some 520 towns and cities face water shortage," said the director of the Crisis Management Organization.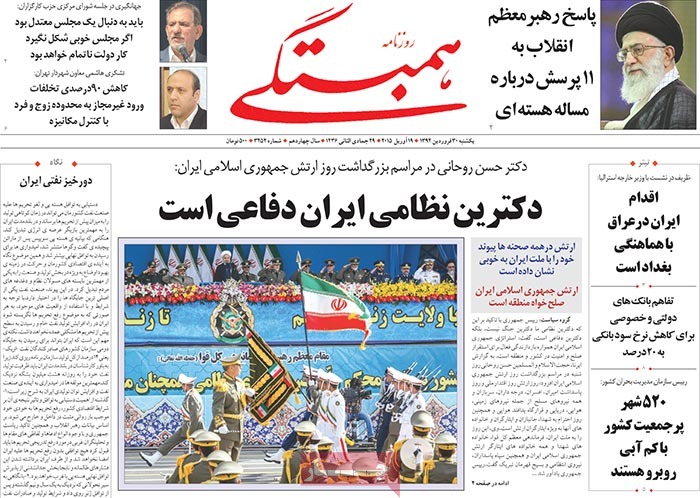 ---
Hemayat: "Those who allege dirty money is funneled into electoral campaign have yet to produce compelling evidence," said the Iranian inspector general.
---
Iran: Ali Shamkhani has welcomed the return home of Iranian migrants.
It came at a meeting between the secretary of Iran's Supreme National Security Council and the visiting Australian foreign minister.
Iran: Iranian and European oil managers have met.
Nine companies have expressed readiness to return to Iran.
---
Kayhan: In the latest confidence-building measure, the US arrested three Iranian nationals!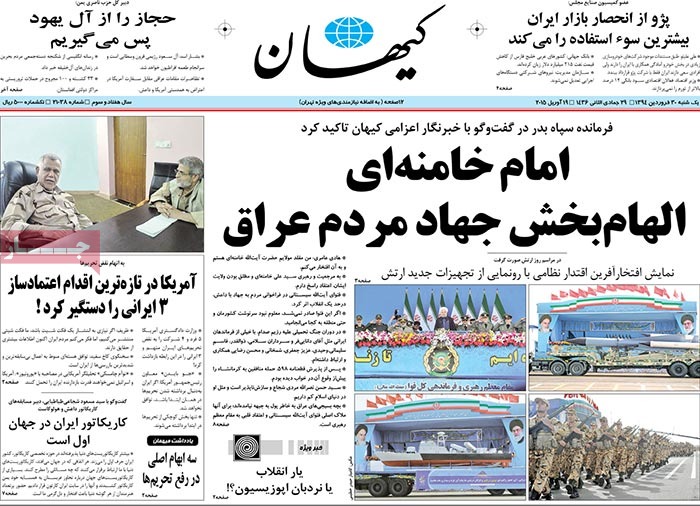 ---
Qods: Parliament has launched an investigation into state officials with dual citizenship.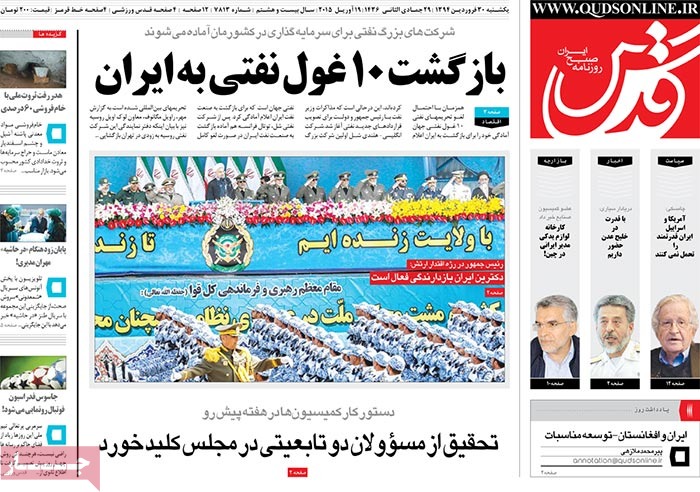 ---
Sharq: "Leila Araghian, the 31-year-old architect of the capital's Nature Bridge has won the most prestigious architecture award in the world.
Sharq: Foreign Minister Zarif has warned the West that if sanctions are not lifted, Iran will resume unlimited enrichment.