Comments by the oil minister about a wide range of issues, including hikes in natural gas and gasoline production, and about Babak Zanjani, a billionaire who stands accused of siphoning off the country's oil money, dominated the front pages of Iranian newspapers on Wednesday. Also in the news were projections by the government spokesman about the country's economic growth in the year ahead.
Abrar: "We won't allow partisan bias to overshadow cultural activities," said the minister of culture and Islamic guidance.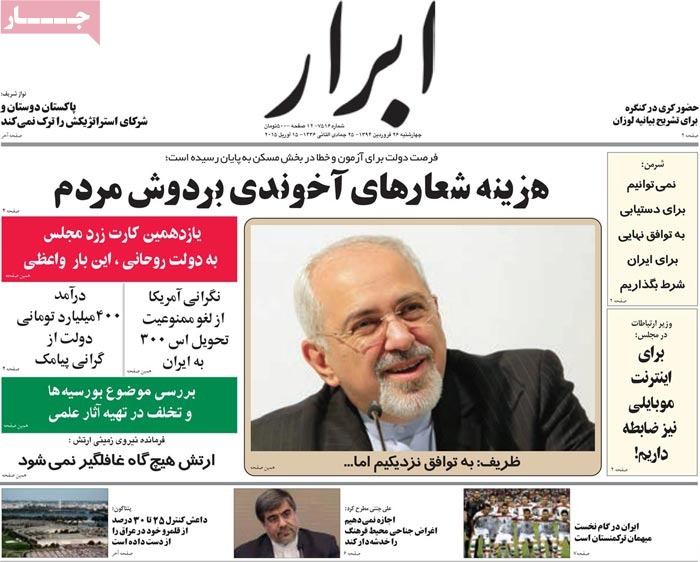 ---
Ebtekar: The Outcast!
After failing to win over fellow principlists, [former President] Ahmadinejad seems interested in aligning himself with reformists.
Ebtekar: The Iranian oil minister has reported a 170 million cubic meter increase in natural gas production in the country.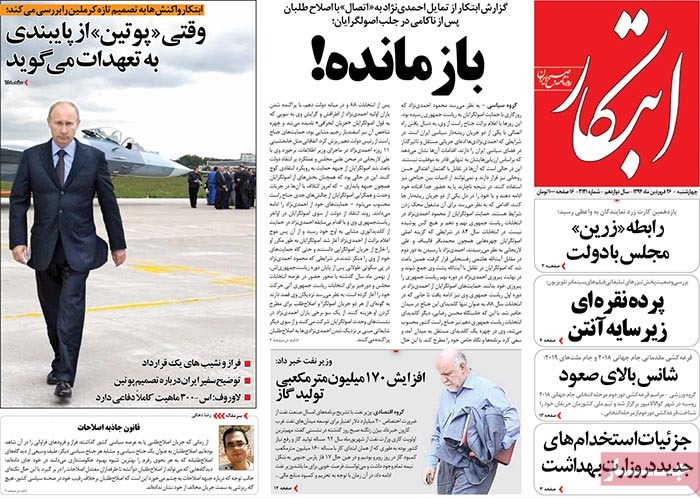 ---
Emtiaz: "Iran will be connected on rail to the Eastern Mediterranean within 20 months," said the minister of roads.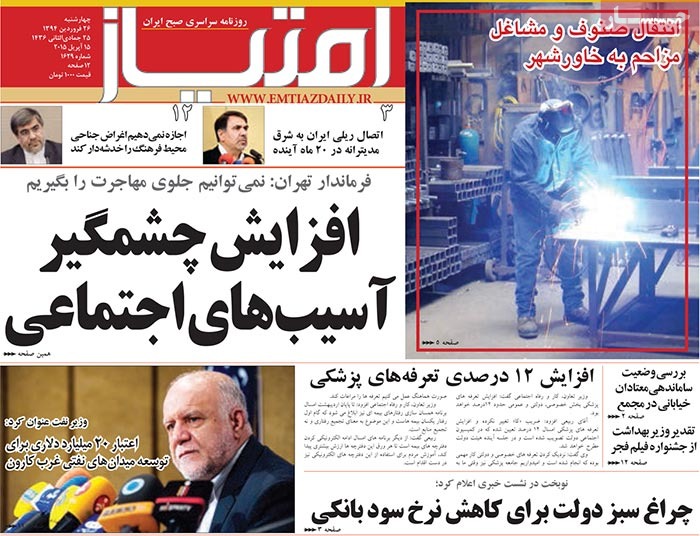 ---
Ettela'at: "Government favors a cut in interest rates," said Government Spokesman Mohammad Bagher Nobakht.
Ettela'at: Iran has presented a four-stage plan to end military aggression against Yemen.
The plan made public by the foreign minister entails: a cease-fire, shipment of humanitarian aid, talks between Yemeni groups and formation of a broad-based government.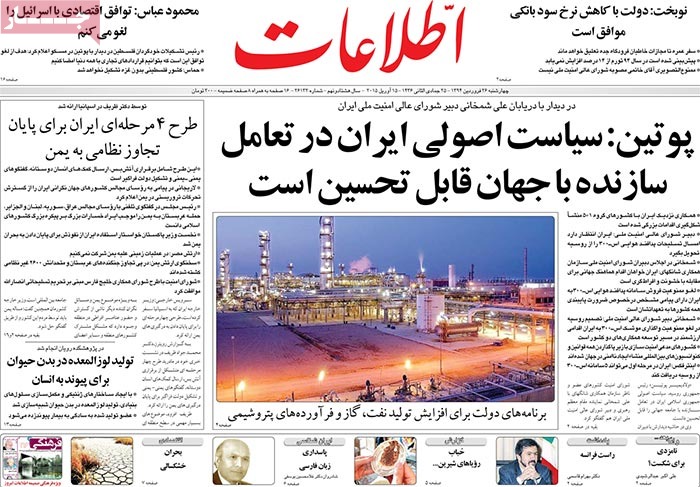 ---
Iran: Iran has not accepted a verbal Saudi apology.
The spokesman of the Ministry of Culture and Islamic Guidance has said that as long as the apology does not come through official channels, Minor Hajj pilgrimage would remain suspended.
---
Jomhouri Islami: "Inflation will slip further this year," promised the government spokesman.
---
Kayhan: Sixty-three martyrs of the Scared Defense have returned home.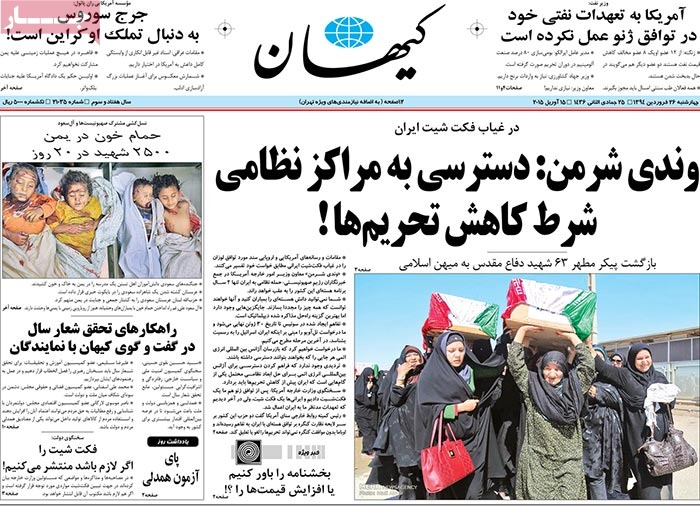 ---
Qods: New government restrictions for the illiterate
Getting driver's and business licenses hinges on literacy.
---
Resalat: "Iran will no longer need to import gasoline later this year," the oil minister said.
---
Sayeh: "Iran's economy will post 4-5 percent growth this year," said the government spokesman.
Sayeh: Iran's Persepolis has won the hospitality prize in a poll conducted by tripadvisor.com.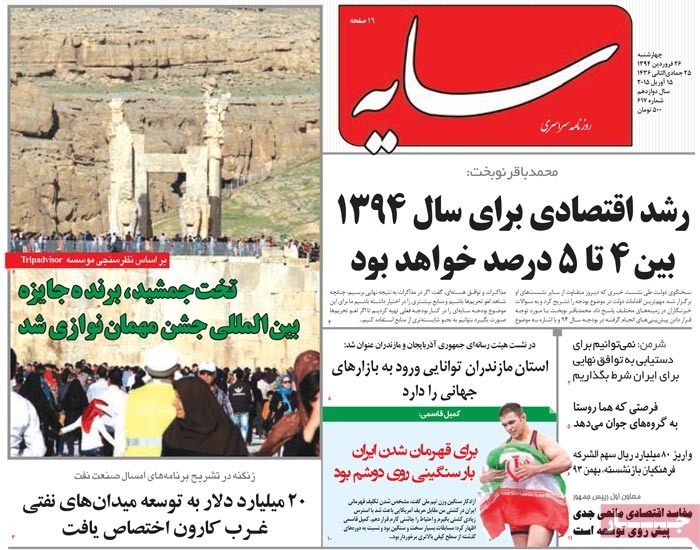 ---
Shahrvand: In case citizens do not cut back on water consumption by at least 10 percent, electricity shortage will be in the offing.
The warning by the Energy Ministry came after a dramatic surge in water levels behind Latian Dam prompted people to forget that they had just gone through a very dry winter.