On the last working day of the Iranian calendar year, newspapers congratulated the nation on the arrival of spring and the New Persian Year, Nowruz.
They also covered the agreement between Iran and Saudi Arabia based on which thousands of Iranian pilgrims will go on Hajj pilgrimage this year.
The inauguration of phases 20 and 21 of the giant South Pars Gas Field also received great coverage.
The above issues, as well as many more, are highlighted in the following headlines and top stories:
Aftab-e Yazd:
1- The Year When Hope Will Continue
2- Prosecutor General: Cyberspace Cannot Be Taken Away from People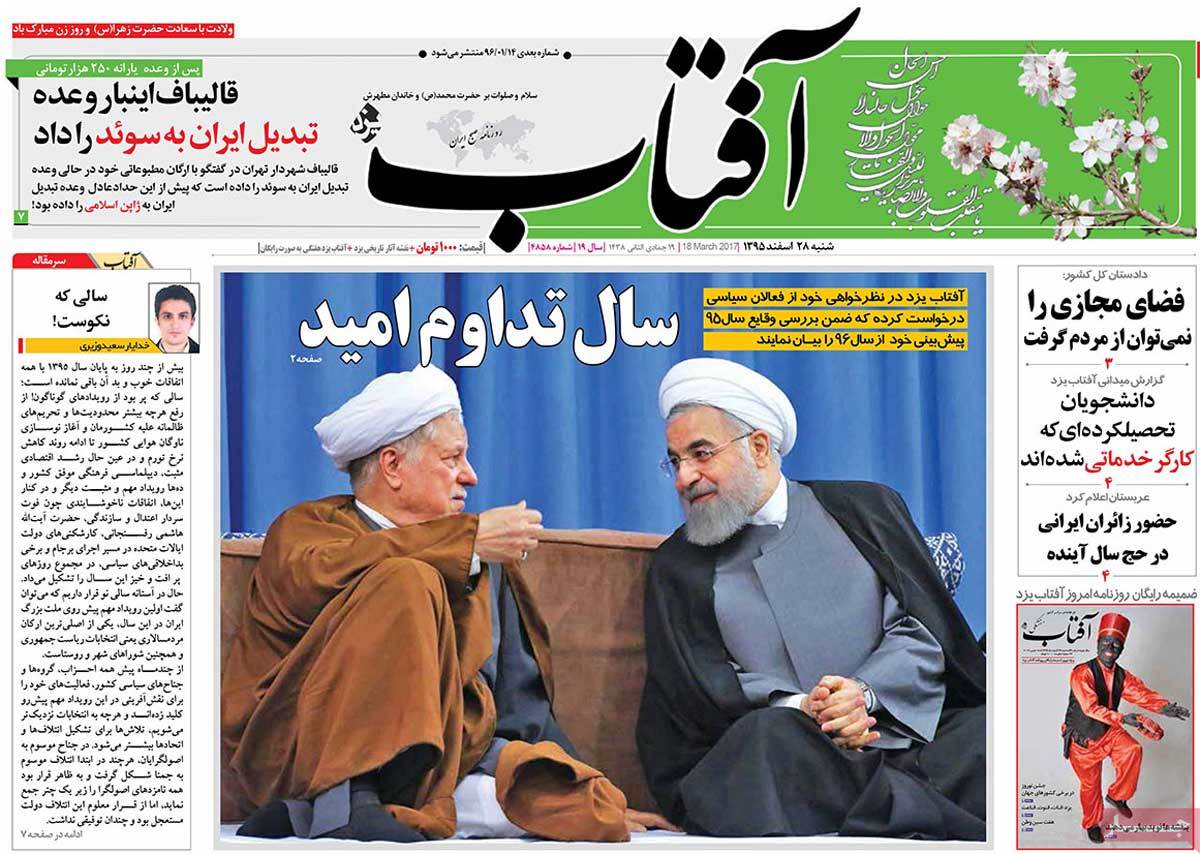 ---
Arman-e Emrooz:
1- Rouhani, the Mouthpiece of Peace in New Iranian Year
2- World Bows to the Tactful Sheikh [Rouhani]'s Prudence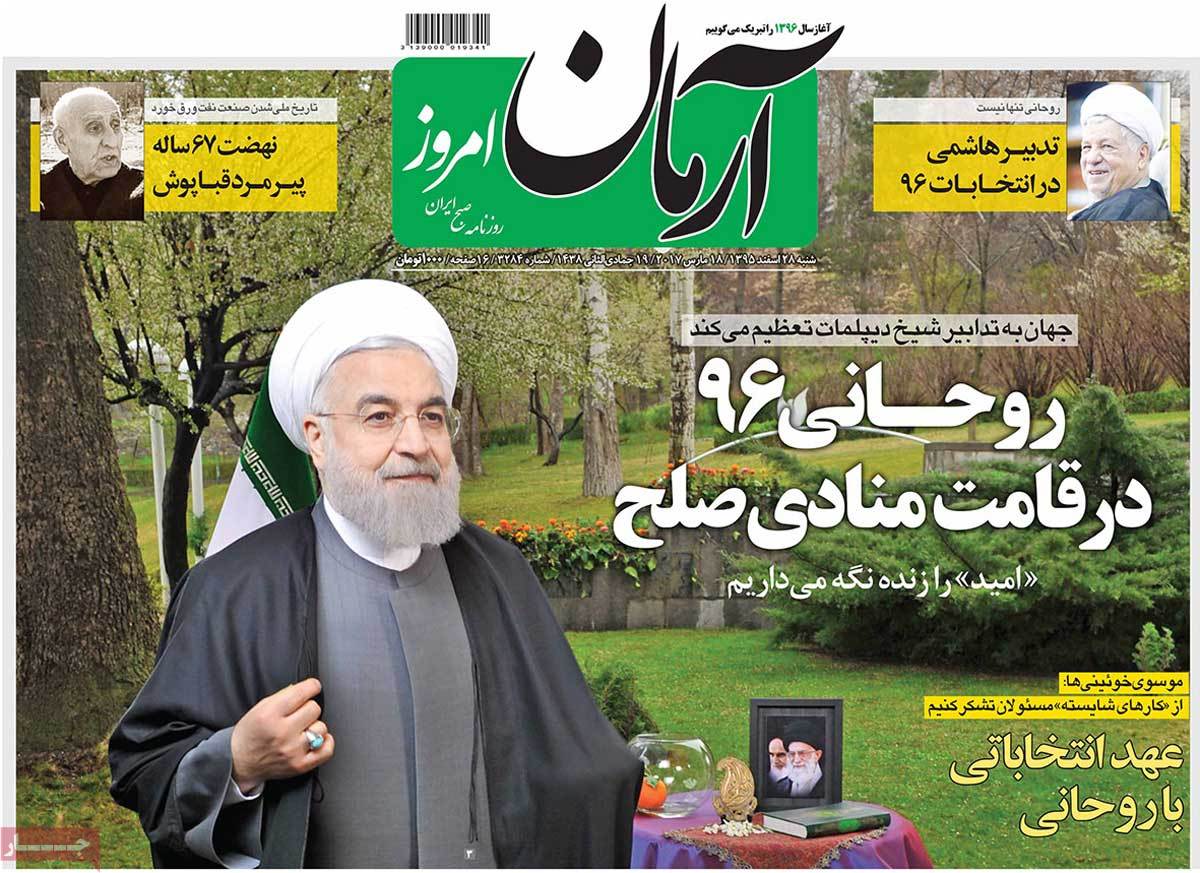 ---
Ebtekar:
1- Towards Destiny: Previous Year's Calendar Closed with All Its Joys and Sorrows
---
Etemad:
1- Best Wishes for Iran: We hope to hear best news for the country and people in next year
2- South Pars Gas Field's Phases 20, 21 Inaugurated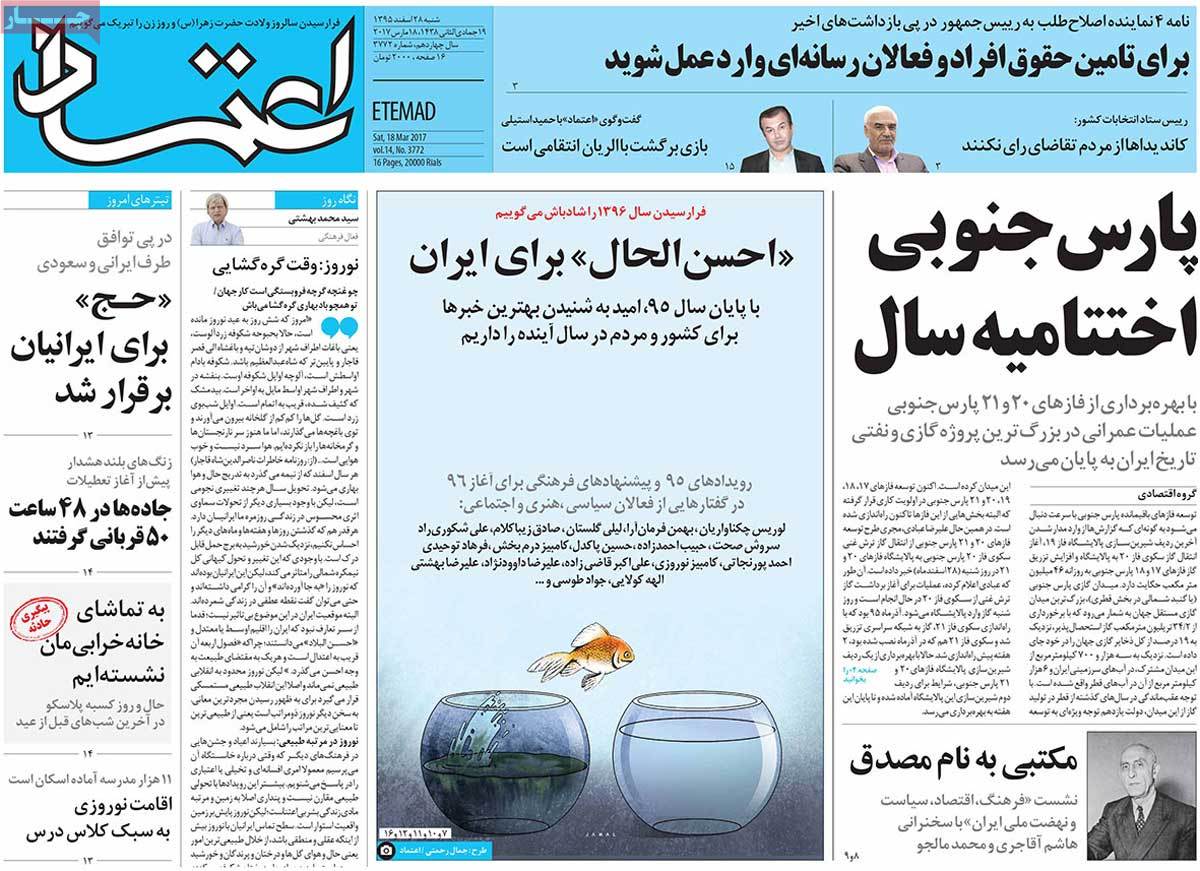 ---
Ettela'at:
1- Zarif: We'll Return to Previous State If They Don't Implement Nuclear Deal
2- Syrian Army Shoots Down Israel's Trespassing Jet Fighter
3- 85,000 Iranian Pilgrims to Go on Hajj Pilgrimage Next Year
4- UN: Iran's Behaviour towards Refugees Praiseworthy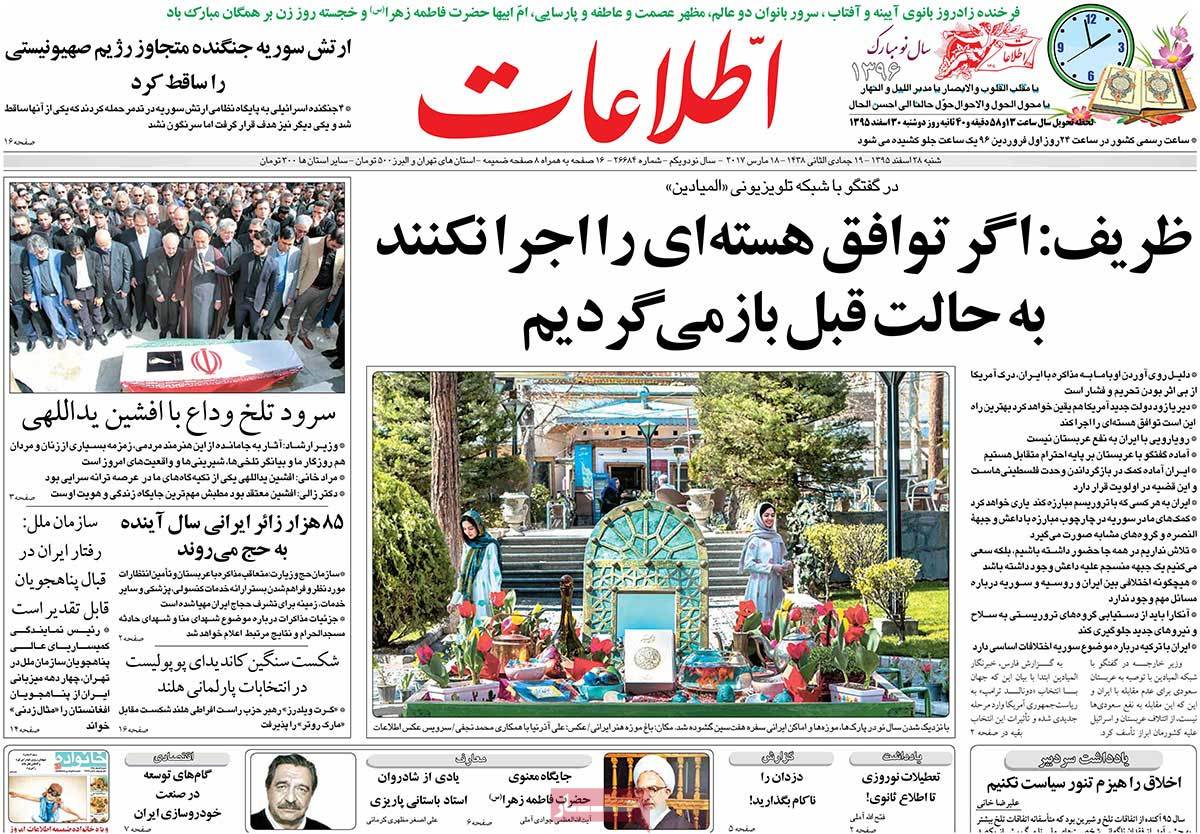 ---
Haft-e Sobh:
1- Happy Nowruz!
2- Hajj Pilgrimage Once Again Open to Iranians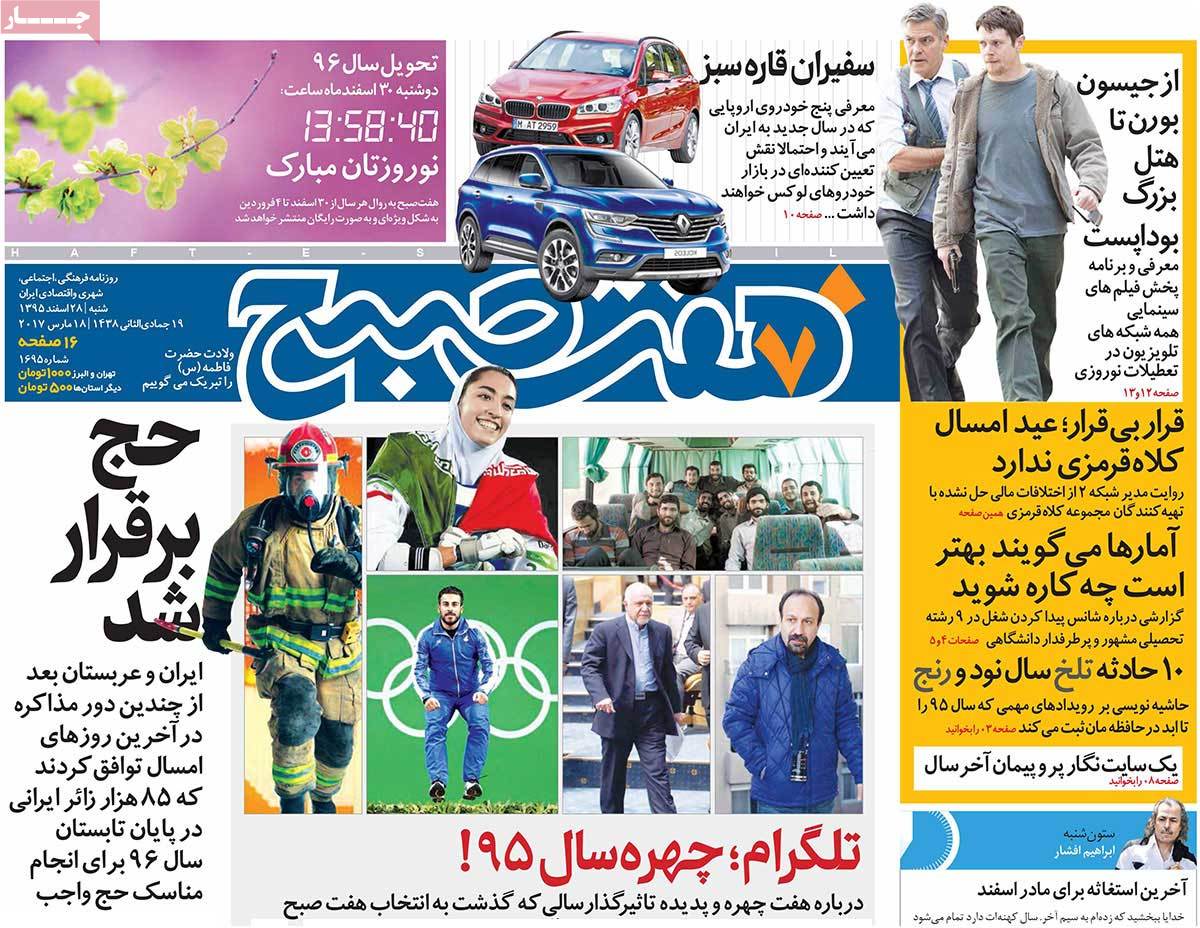 ---
Iran:
1- Iranians to Go on Hajj Pilgrimage
2- Nowruz to Be Celebrated in Iran's Cultural Capital
3- Three Other Airports in Iran to Be Linked to Subway System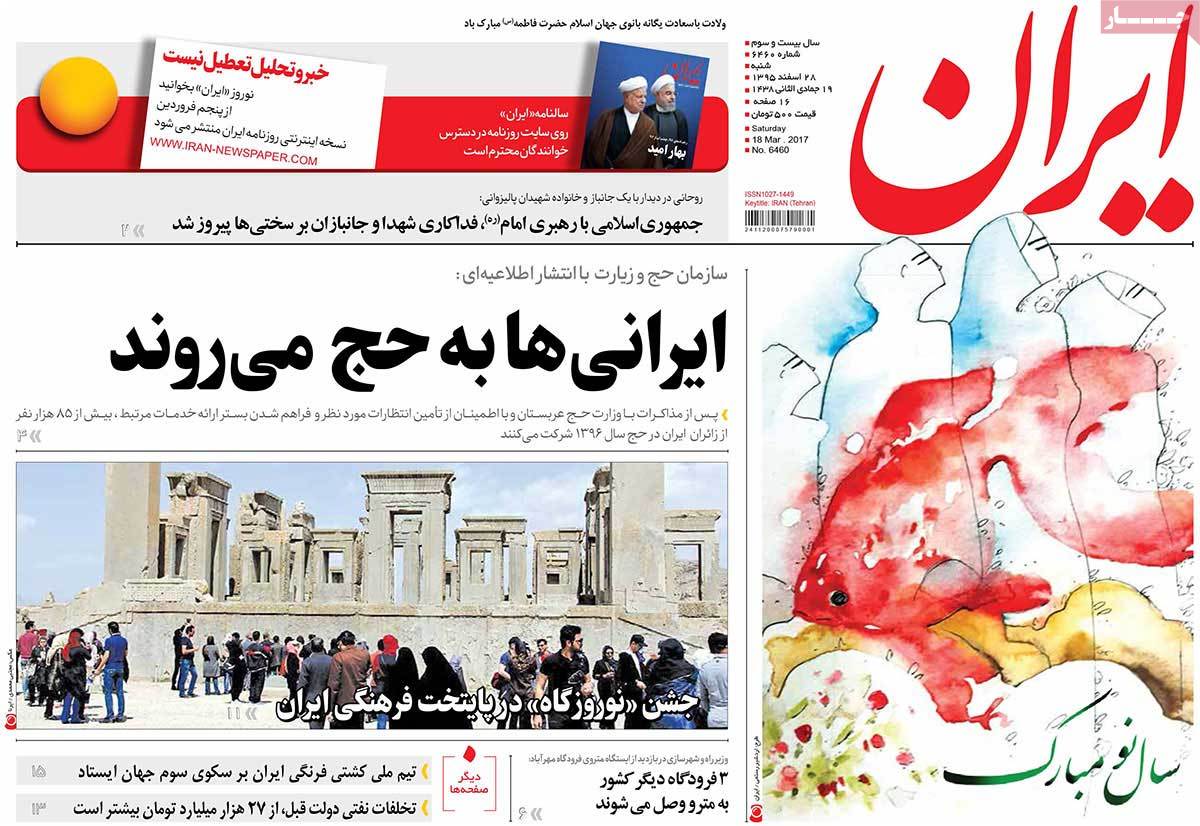 ---
Jame Jam:
1- Nowruz, an Opportunity to Be Friendly with Nature
2- TV Programs to Accompany Iranian Families' Haft-Seen Tables
---
Javan:
1- Reformists Doubtful about Supporting Rouhani
2- Candidates Preparing for City Council Elections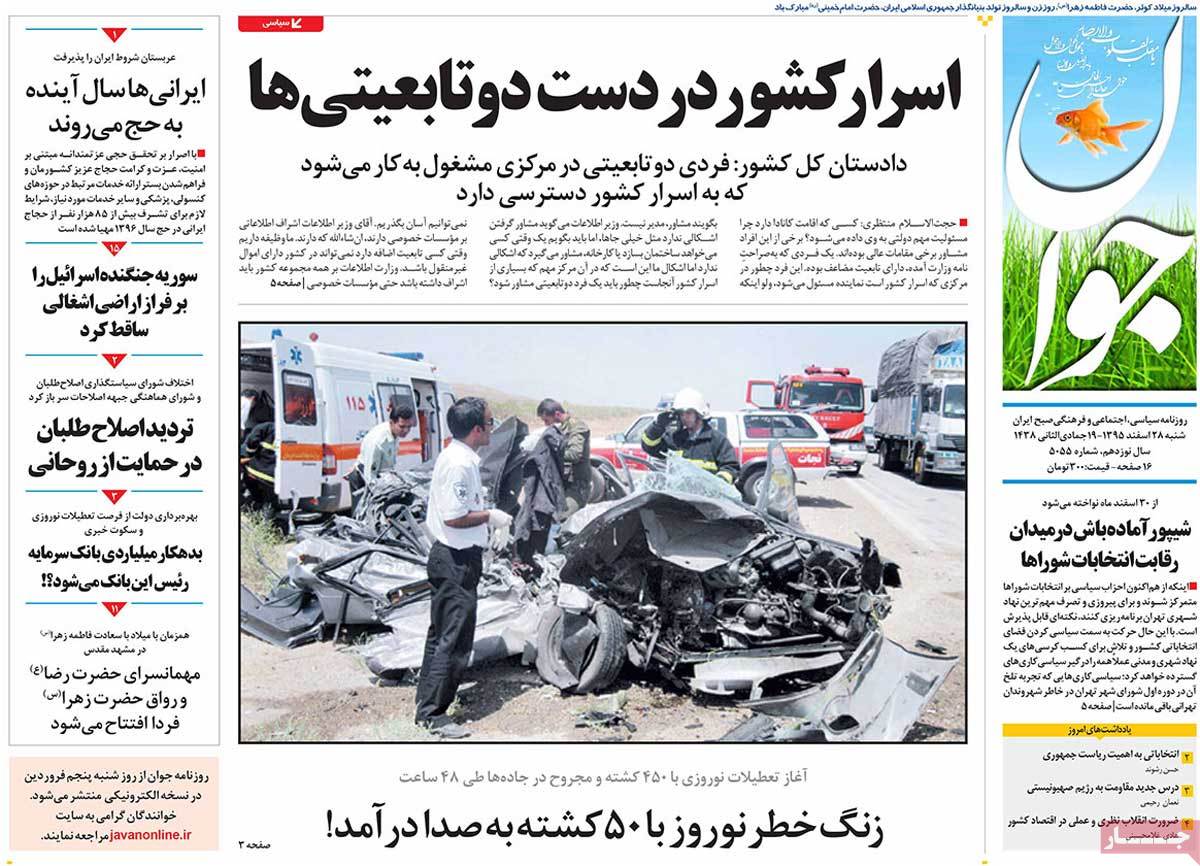 ---
Kayhan:
1- A Review of Iran Leader's Recommendations in Previous Year
2- Zarif: Harshest Sanctions Were Imposed on Iran in Obama's Term
3- Senior Cleric: Our Diplomats Say US Didn't Fulfil Commitments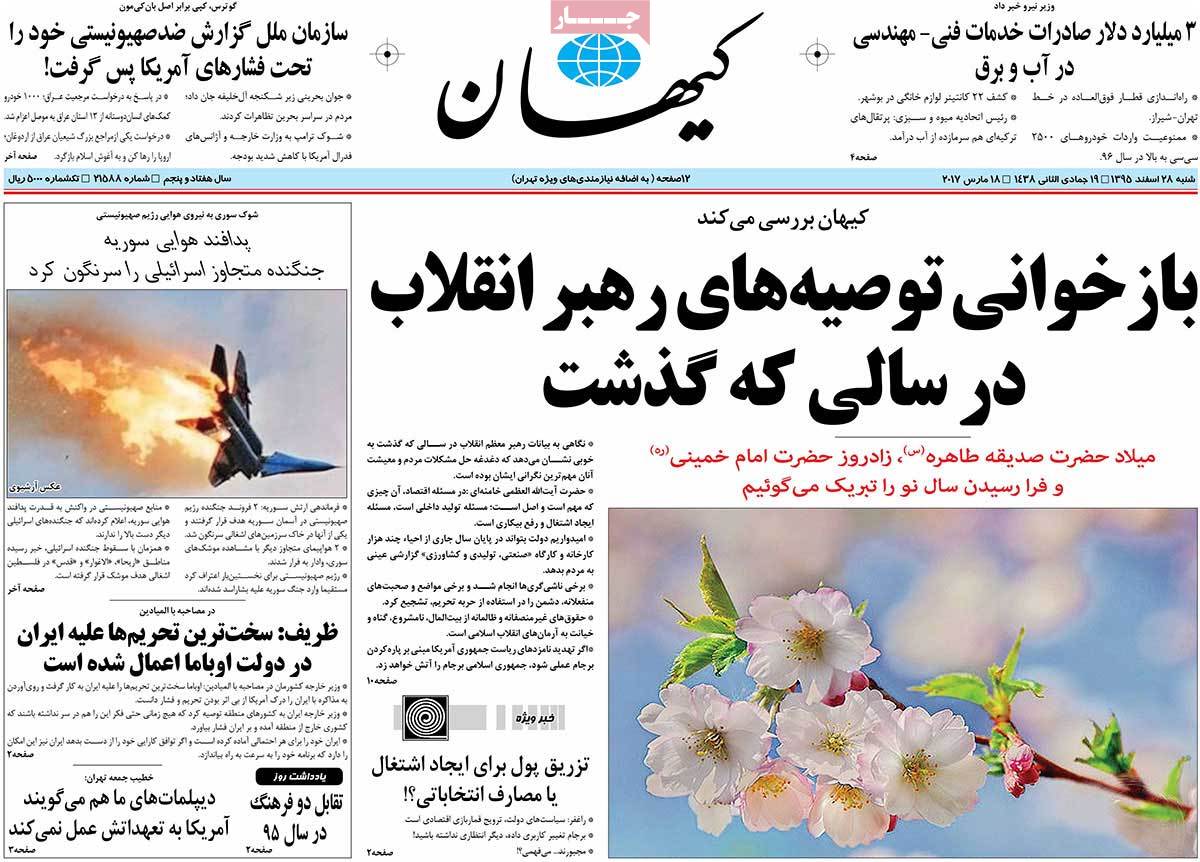 ---
Khorasan:
1- Leader to Outline Iran's Roadmap for New Year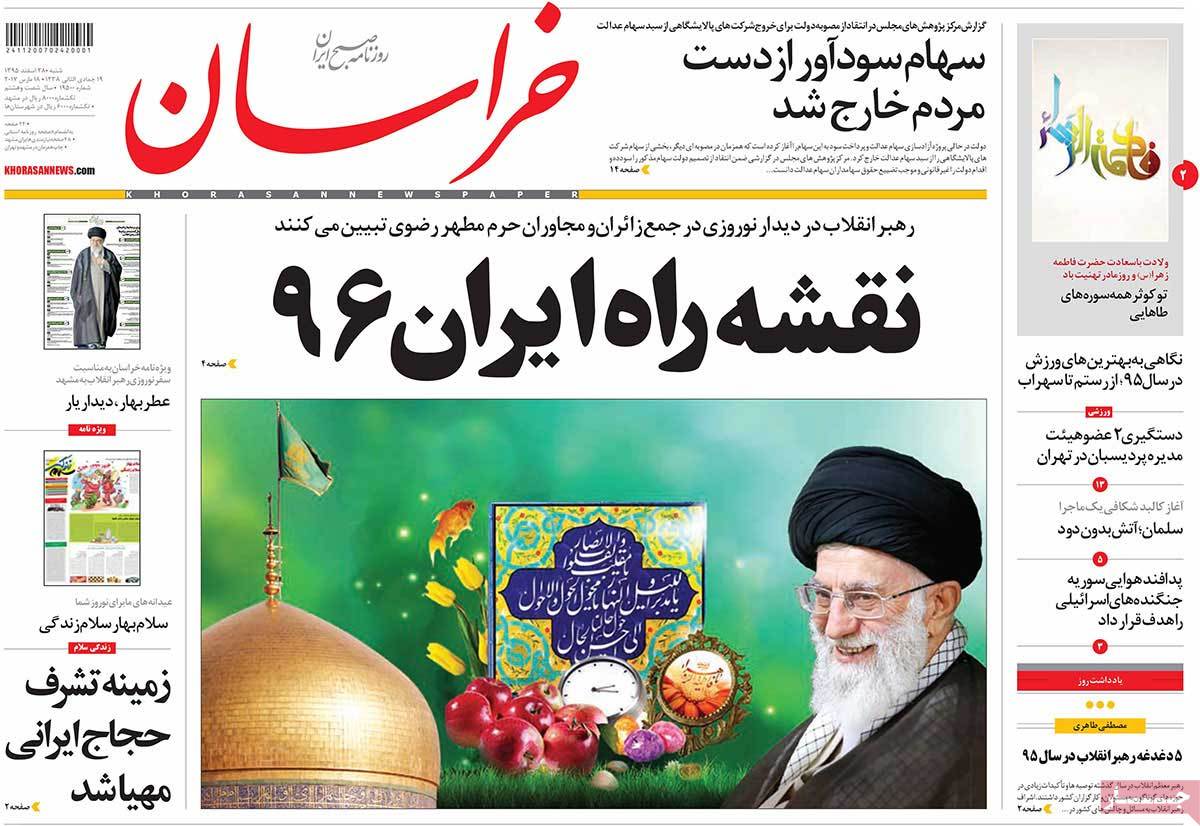 ---
Shargh:
1- Iran, the Evergreen Land