Several papers today reported the decision by US Defence Secretary Jimmy Mattis to leave the government of Donald Trump after the US mid-term elections.
The controversy surrounding former US Secretary of State John Kerry and his spat with Trump over his meetings with Iranian Foreign Minister Mohammad Javad Zarif also remained a top story today.
A number of reports also highlighted Zarif's protest against Twitter's move to block the accounts of Iranian netizens and its silence over the fake accounts run by MKO terrorist group against Iran.
The above issues, as well as many more, are highlighted in the following headlines and top stories:
Abrar:
1- Army General: 100% of Equipment Needed in Iran Produced Domestically
2- Suspects for Attack on Iran Consulate in Basra Arrested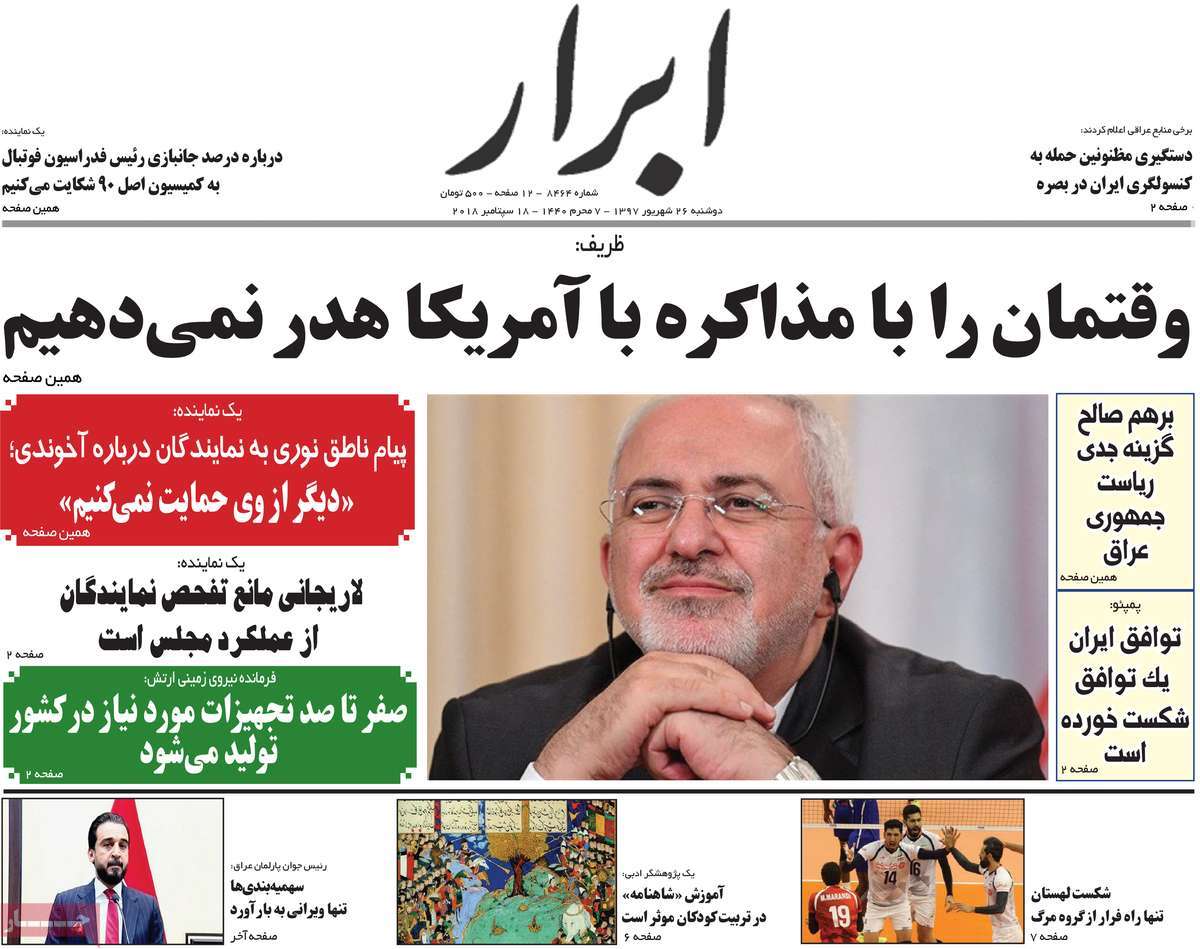 ---
Aftab-e Yazd:
1- MP Talks of Foreigners Flocking to Iran Border Towns for Shopping
They Can Buy Part of Our Border Markets with $100
2- Kerry Not a Traitor; Why US Society Can't Accept GOP's Criticism of Kerry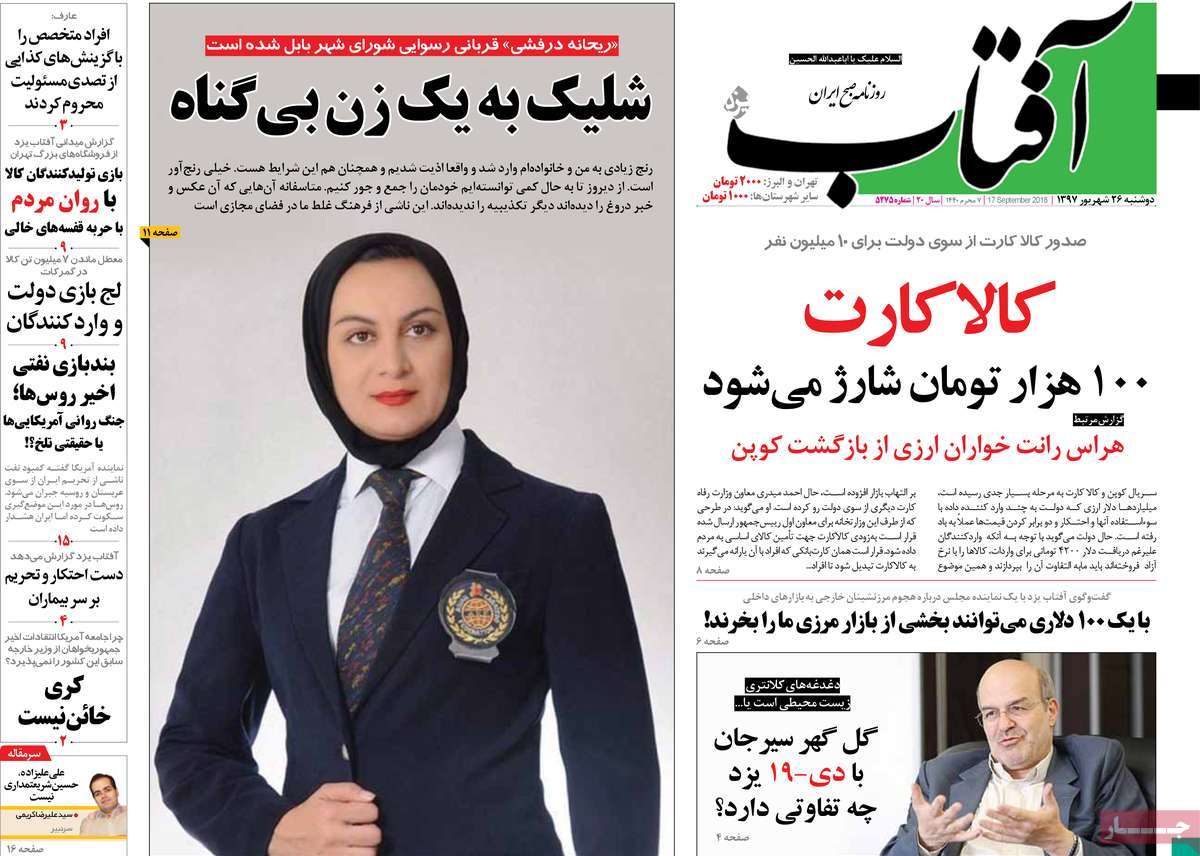 ---
Arman-e Emrooz:
1- People of Tehran Moving Elsewhere Due to Price Hikes
2- Iraq, Main Destination of Goods Scarce in Iranian Market
A Report on Foreigners' Flock to Iran's Border Markets
---
Donya-ye Eqtesad:
1- Trump Says Mattis Sympathizing with Democrats
2- Iran's Economic Growth Rate Slowed Down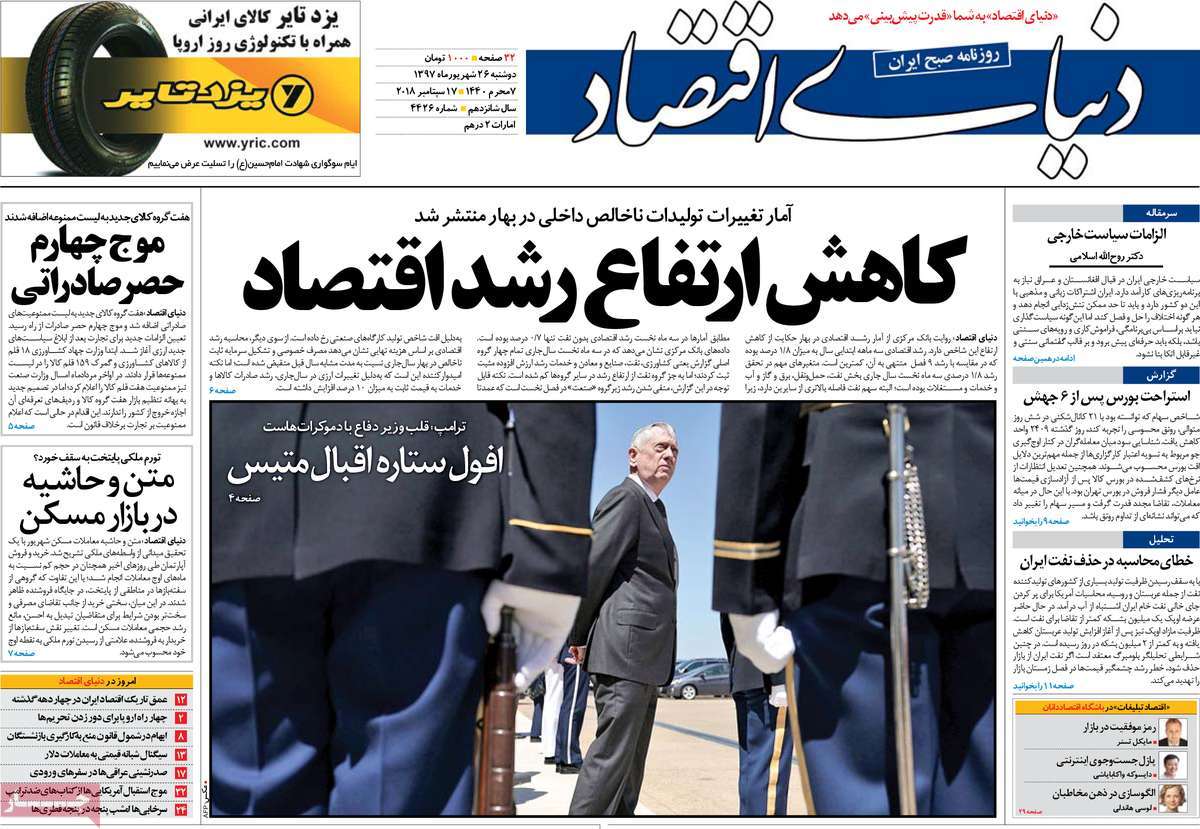 ---
Etemad:
1- A Report on Growing Trend of Swearing at Reformists in Social Media
2- Freedom of Speech and Freedom of Insult [Editorial]
3- Opposition Figures Resorting to Social Media Robots
MKO Running Network of Fake Accounts against Iran
---
Ettela'at:
1- Member of Expediency Council Asks Rouhani to Have Strong Presence in UNSC
Iran Must Turn UN Security Council Meeting to Session for Impeachment of Trump
2- Tehran Mayor: 22 Districts in Tehran to Be Governed by Women
3- Iran Leader Sends Gift to School Students in Deprived Areas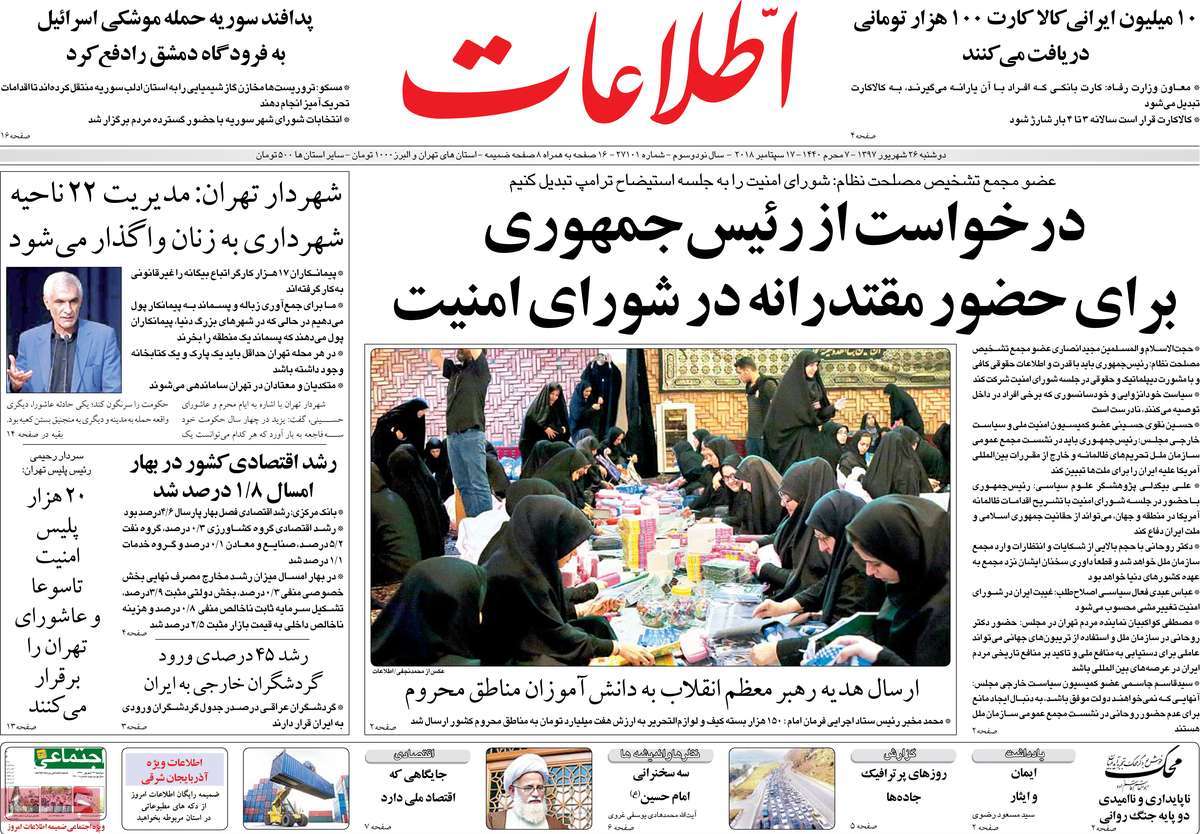 ---
Haft-e Sobh:
1- Iran Will Never Turn into Venezuela; Four Analysts Discuss Prospect of Iran Economy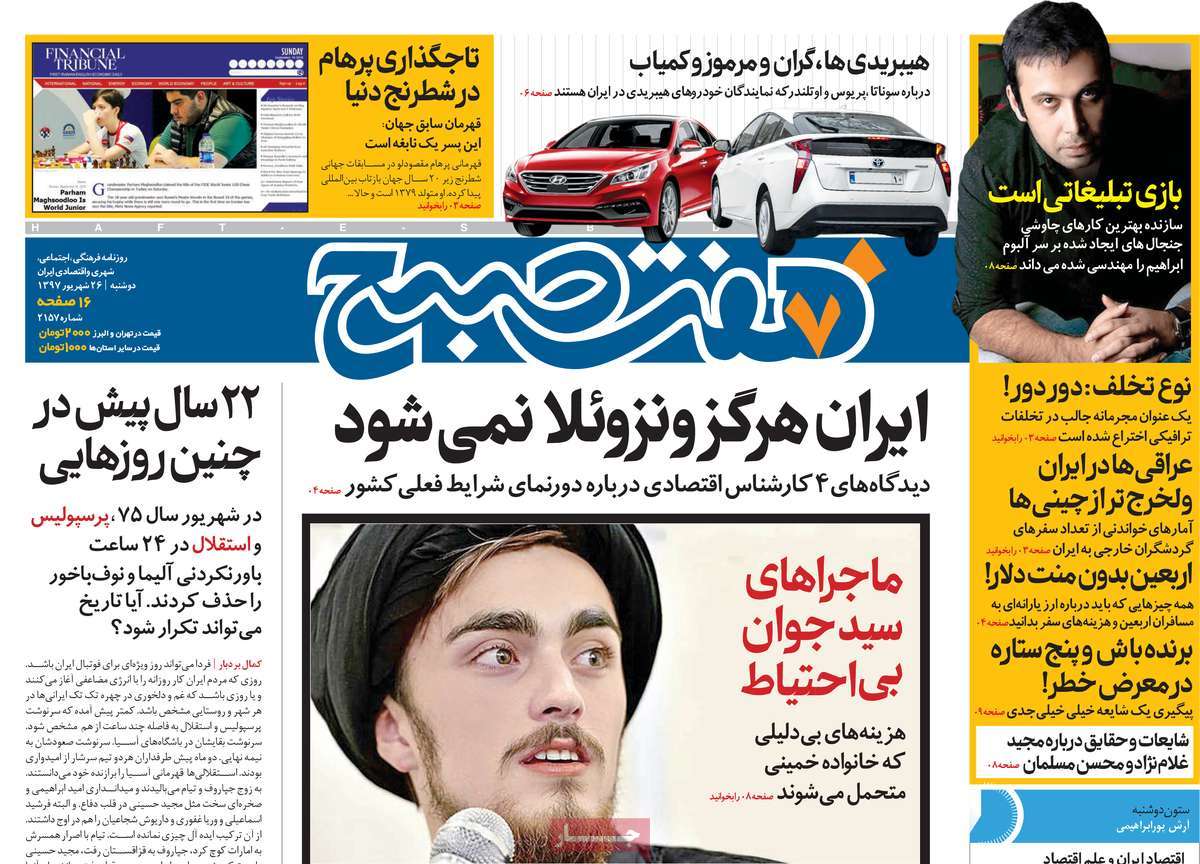 ---
Javan:
1- Kerry: We Felt Relieved after Rouhani's Victory and Zarif's Appointment
2- Israeli Missiles Intercepted in Damascus Sky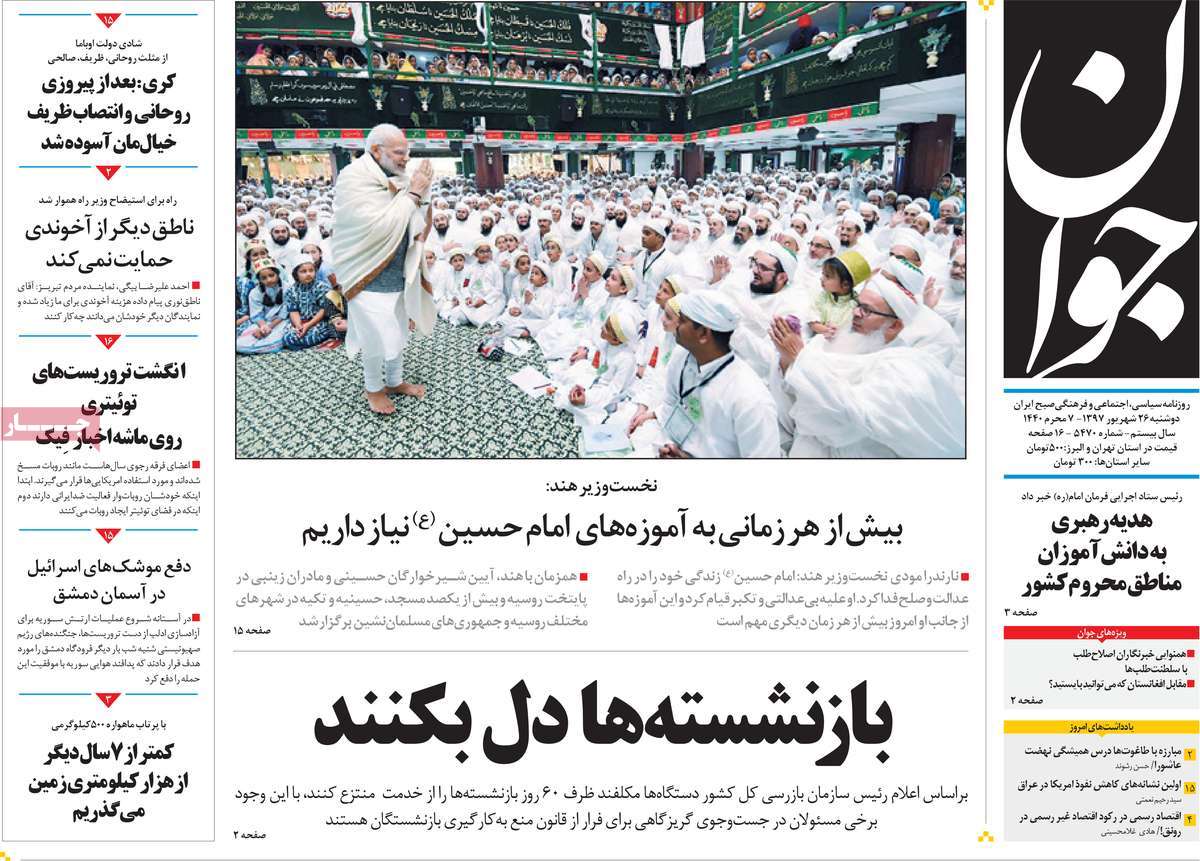 ---
Kayhan:
1- Government Waiting for Foreign Ministry; Foreign Ministry Waiting for Kerry
2- US Testing Biological Weapons in Georgia, Afghanistan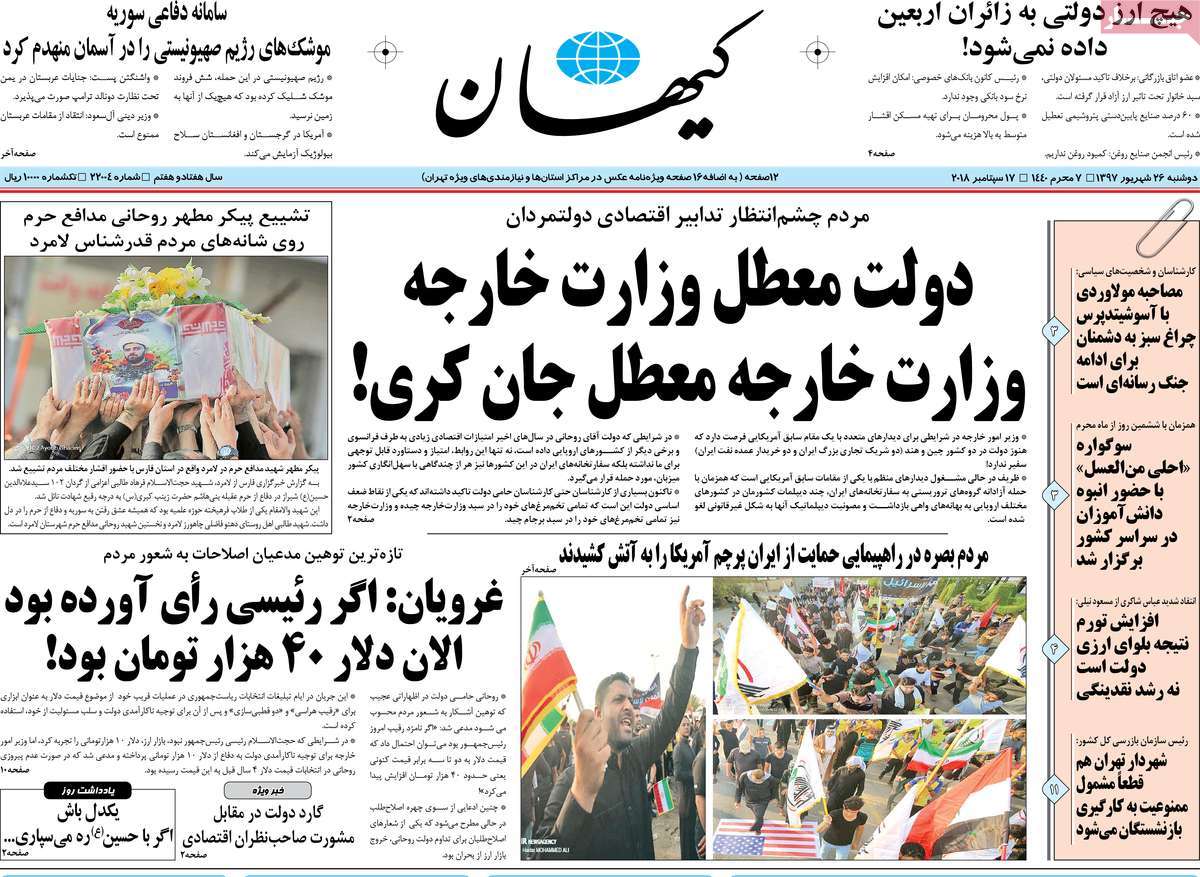 ---
Sazandegi:
1- Both Partner and Rival: A Review of Iran-Russia Oil Ties
2- Farewell to Mad Dog: Mattis to Leave Trump Administration after US Elections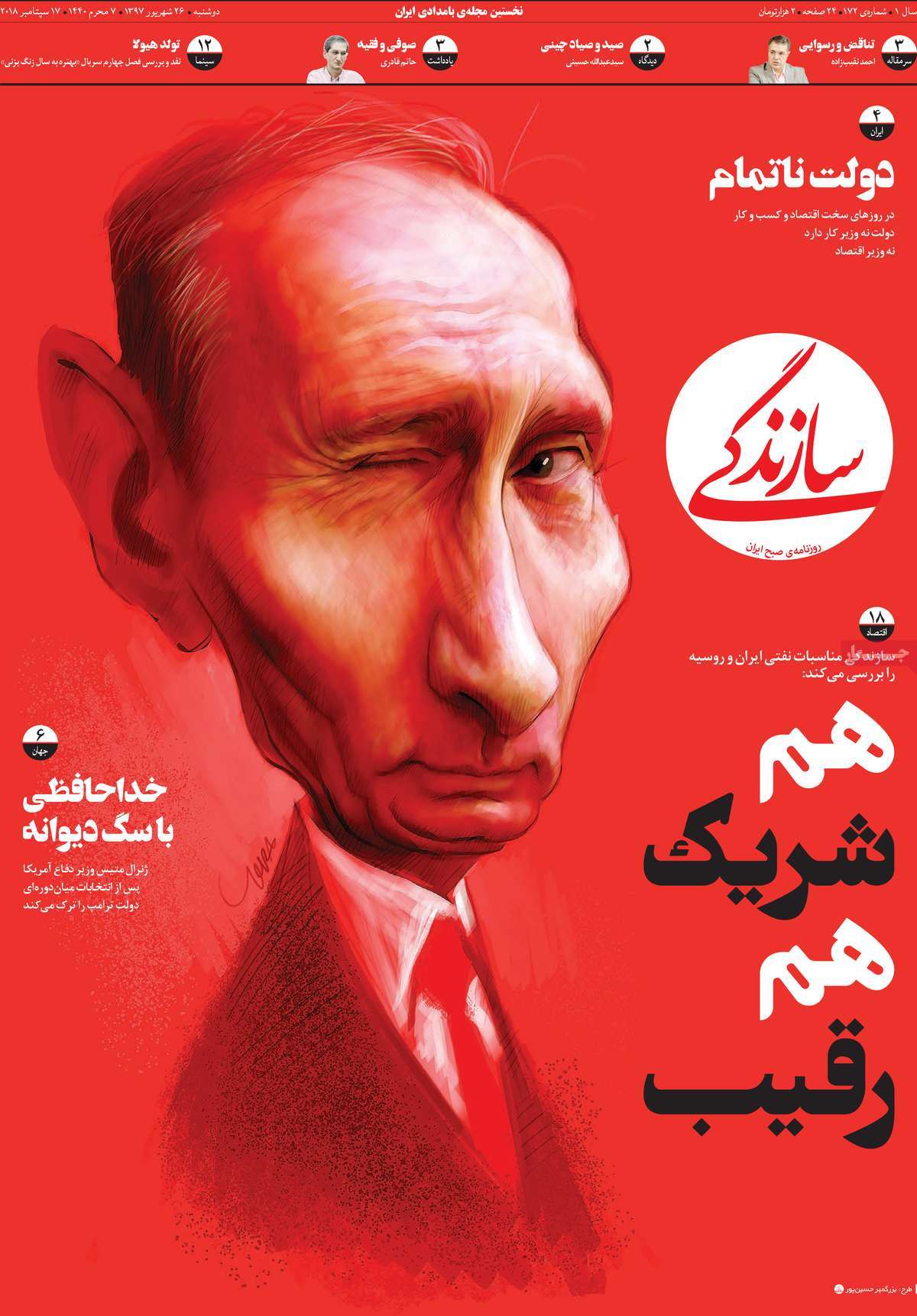 ---
Setareh Sobh:
1- Iran Envoy to OPEC: Russia Gives Green Light to Sanctions on Iran Oil Exports!
2- Russia Incapable of Resolving Its Domestic Issues: Analyst
How Russia War Games Weakened Russia
---
Shahrvand:
1- 55 Luxury Cars Confiscated by Police for Wandering in Tehran Streets
Social Ill or a Game for Super Rich Kids?
2- People Can Turn in Retired Officials Still at Work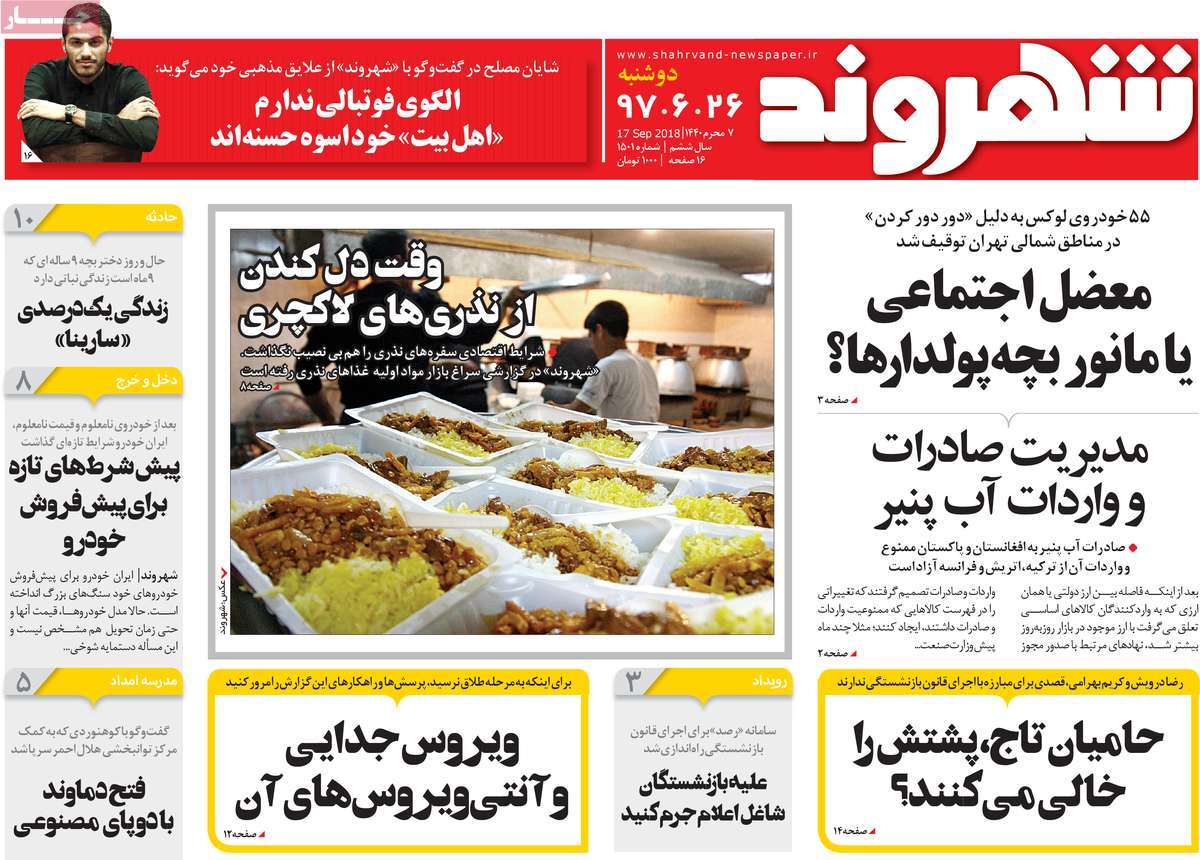 ---
Shargh:
1- Reports on Meeting between General Soleimani, US Envoy Rejected
2- Details of Iranian Presidential Aide Mowlaverdi's Controversial Interview with AP
3- Kerry, Zarif Committed to Settle Iran-US Dispute Secretly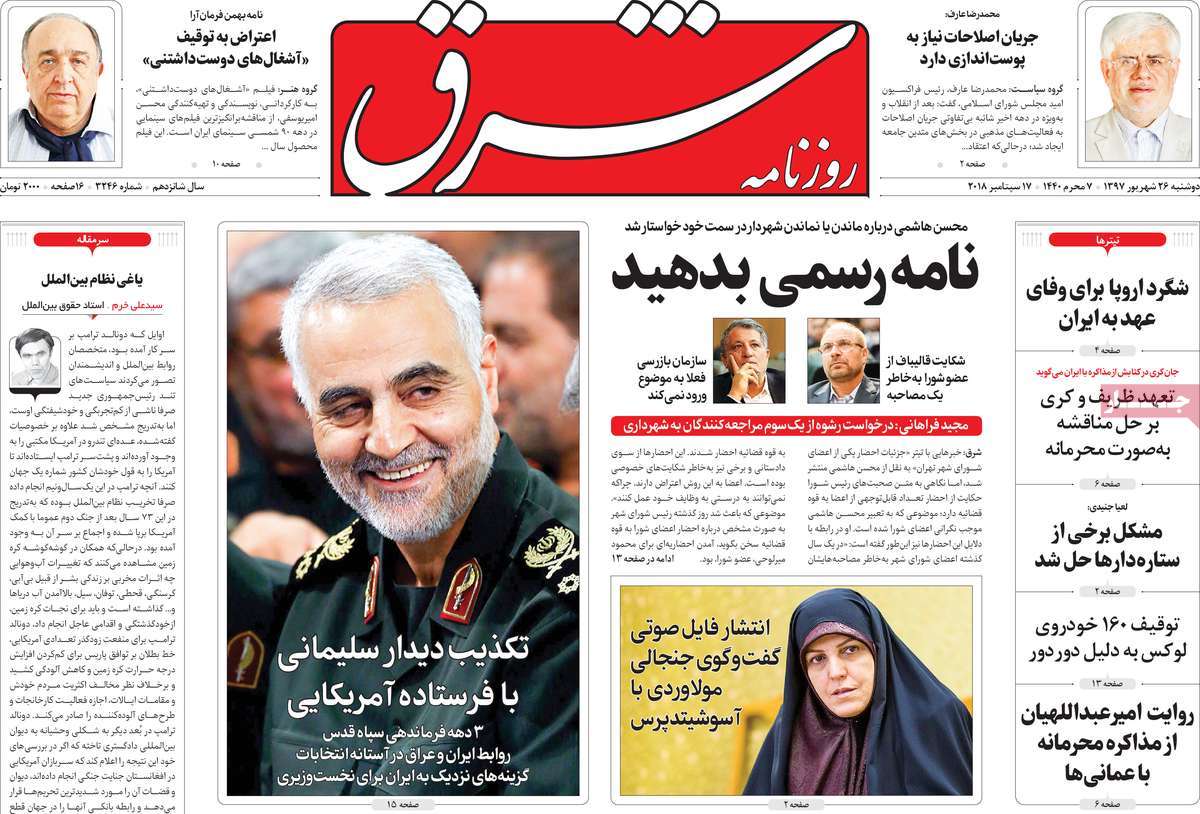 ---
Sobh-e Now:
1- Trump's Dummy Set on Fire in Front of Basra Consulate
2- Controversial Woman: Consequences of Mowlaverdi's Interview with AP