Iranian papers today widely covered the remarks made by the Leader of Islamic Revolution Ayatollah Seyyed Ali Khamenei about the need for officials to be honest and transparent, and avoid hiding anything from the nation, except for military and security issues.
Also a top story was the remarks made by Saudi energy minister about the difficulty of compensating for Iran's crude oil after the US sanctions, and inevitability of oil price hikes.
The Tuesday semi-final match between Iran's Persepolis and Qatar's Al-Sadd in Tehran also received great coverage, as it can let the Iranian side advance to the finale of AFC Champions League for the first time in history.
The above issues, as well as many more, are highlighted in the following headlines and top stories:
Aftab-e Yazd:
1- Officials Shouldn't Hide Anything from People Except for Security, Military Cases: Leader
2- Colour Celebration: A New Colourful Practice Which Destroys Environment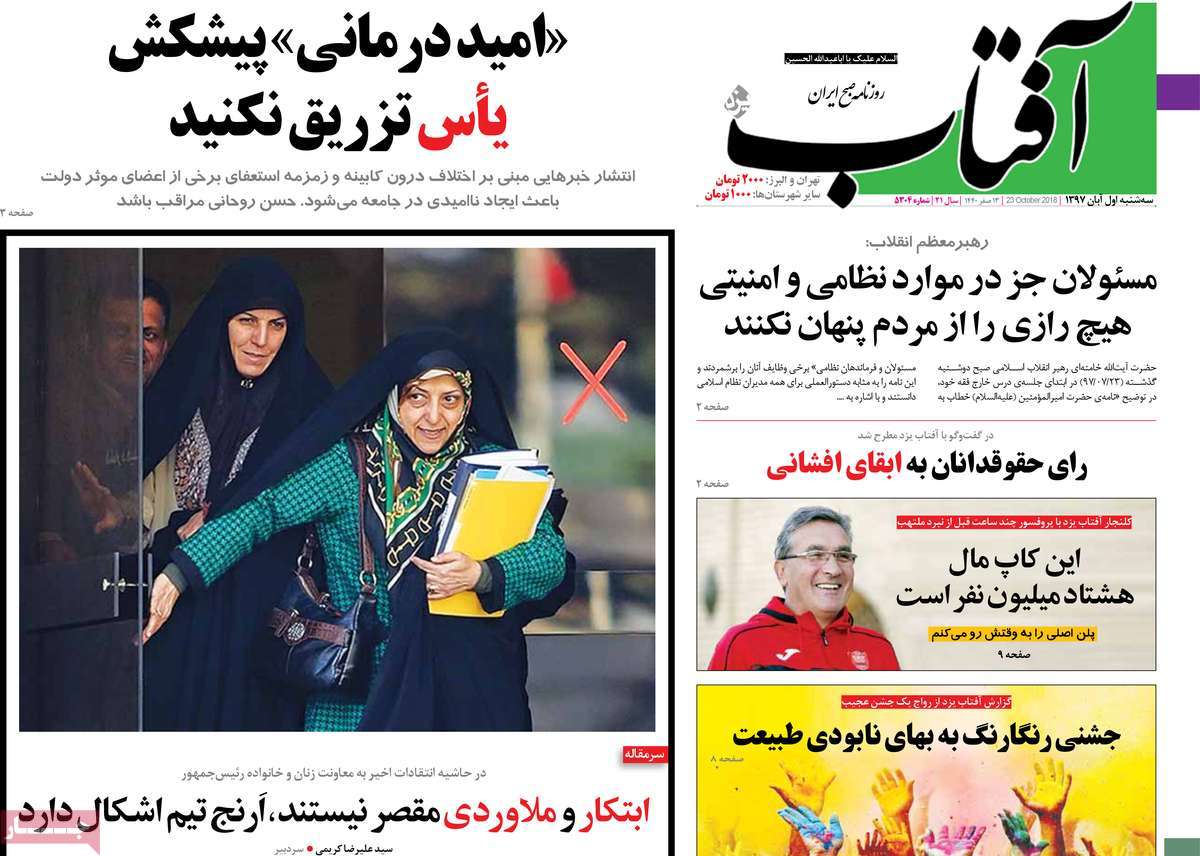 ---
Etemad:
1- Well-Organized Game: How Erdogan Baffled Al Saud by Releasing Information Gradually
2- Government Has Had No Spokesman in Past 86 Days
3- Iran Leader Calls for Officials' Transparency, Honesty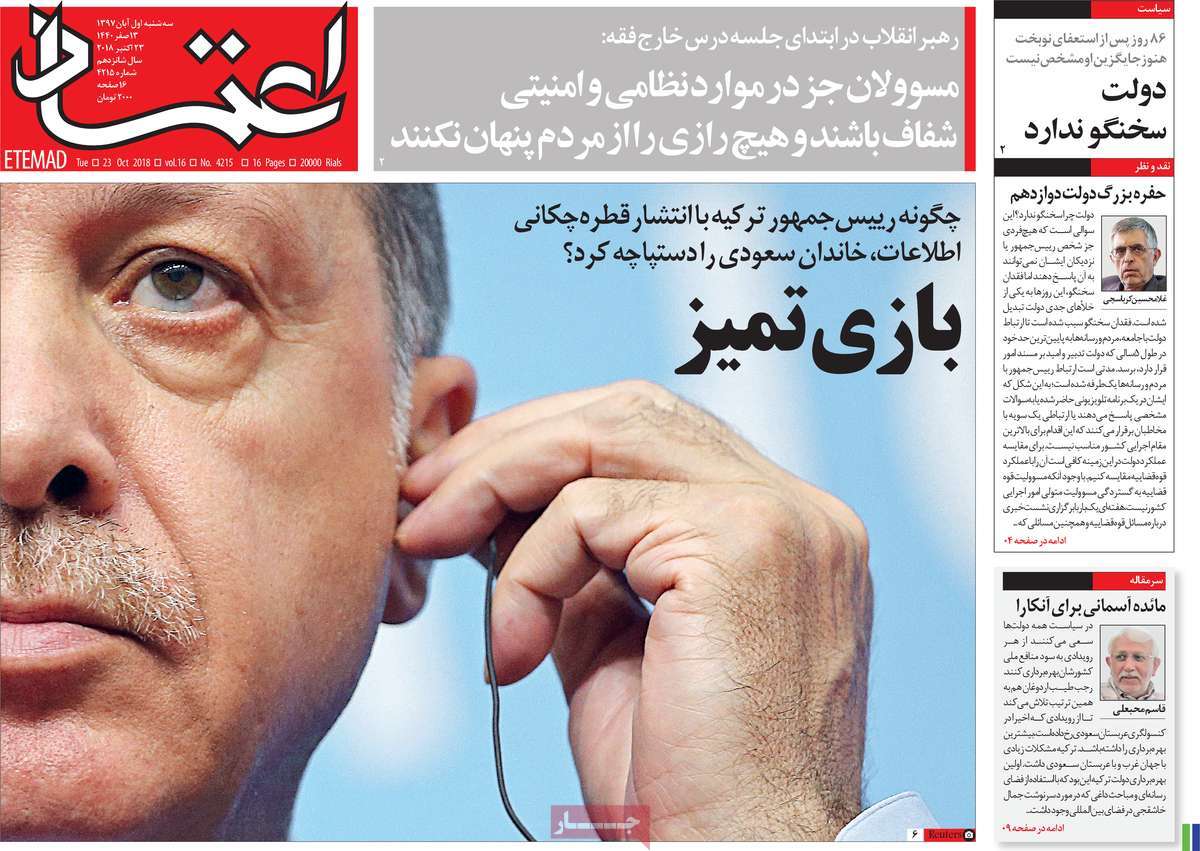 ---
Ettela'at:
1- Iran to Open University of Master Farshchian's Iranian-Islamic Arts
2- Persian Gulf Globally Registered
---
Iran:
1- 11m Litres of Petrol Smuggled Out of Iran Every Day
2- Abducted Border Guards Are Safe
3- Arrested Environmentalists Charged with 'Corruption on Earth'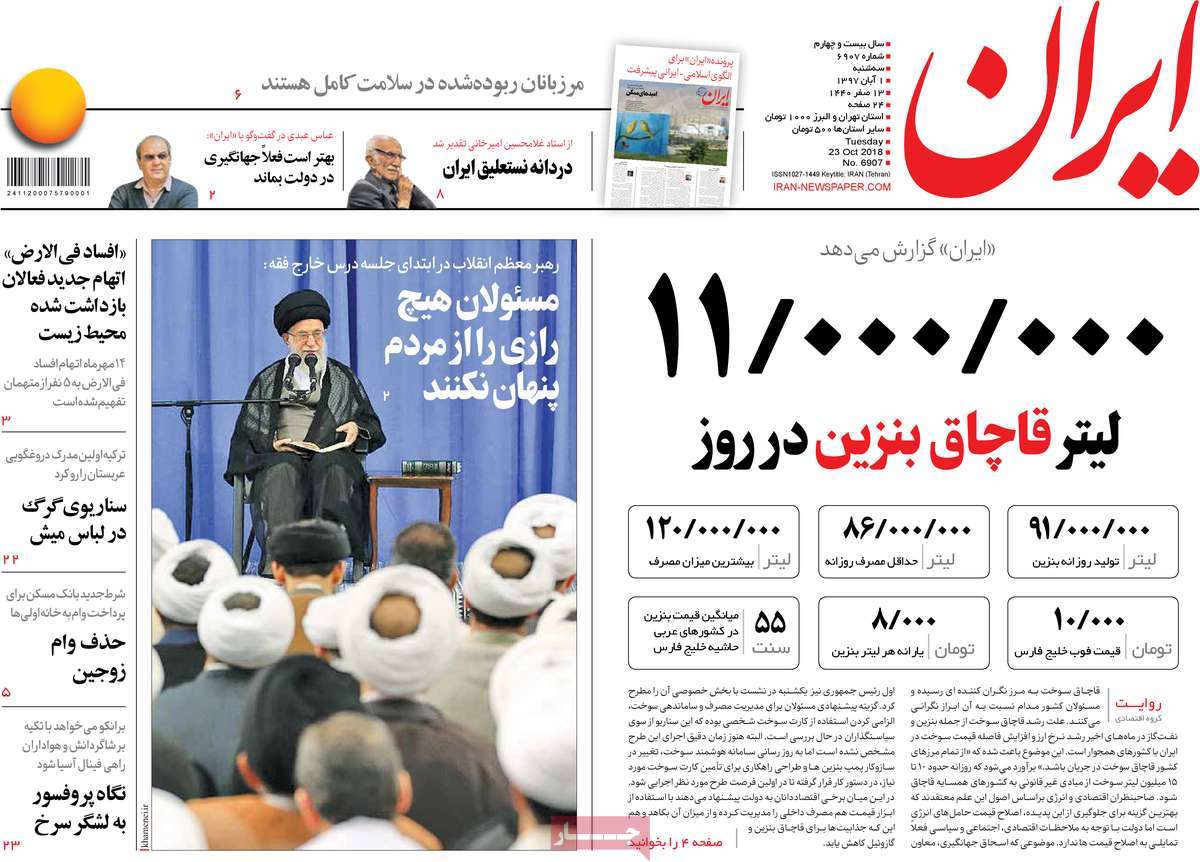 ---
Javan:
1- It Seems Iran Sanctions Already Losing Their Impact
* Saudi Minister: Oil Price May Increase to $100, It's Not Easy to Make Up for Iran's Oil
* US Treasury: We'll Give Exemptions to Purchasers of Iran's Oil
2- Five Environmentalists Charged with 'Corruption on Earth'
3- Police: Economic Analyst Haki, Whose Body Was Found Dead in His Car, Has Killed Himself
---
Jomhouri Eslami:
1- New Details of Khashoggi's Murder in Saudi Consulate Revealed
2- We Can't Compensate for Iranian Oil: Saudi Energy Minister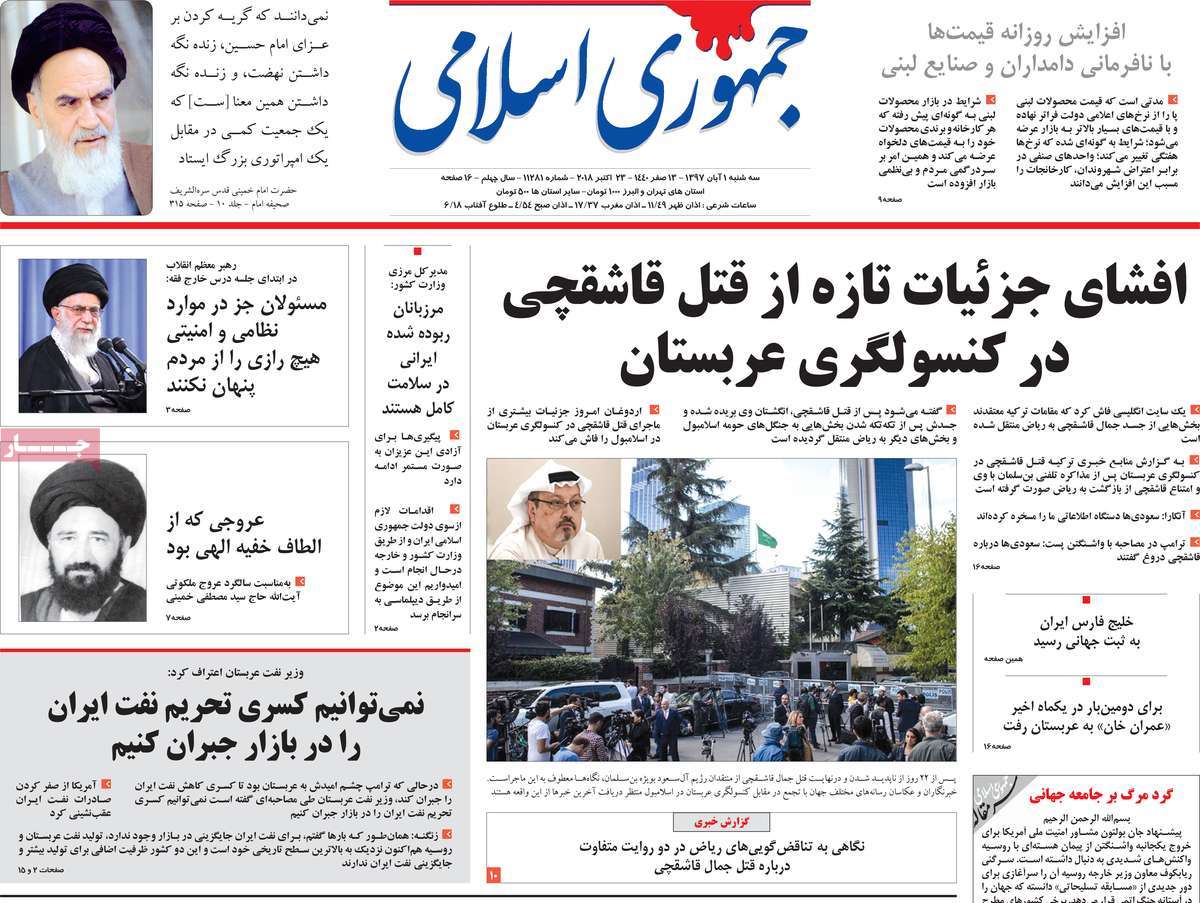 ---
Kayhan:
1- Pressures on Bin Salman Increased: From Oil Sanctions to Overthrow
2- Iran's Passive Diplomacy in Dealing with Long List of France's Hostility towards Iranians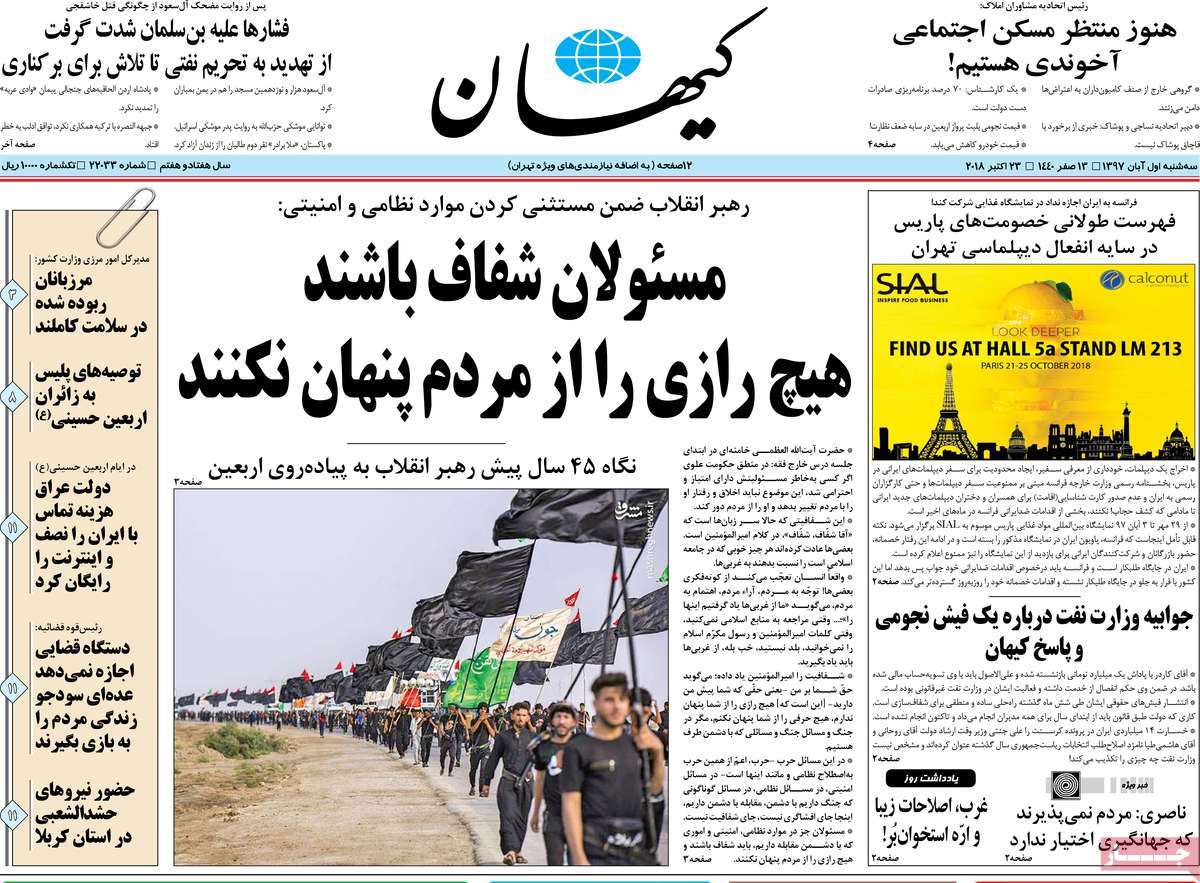 ---
Sazandegi:
1- Farewell to Reagan's Heritage
* Bolton to Blame for US Withdrawal from INF Treaty
2- Iranian Film Officially Banned for Showing Women Wearing Wigs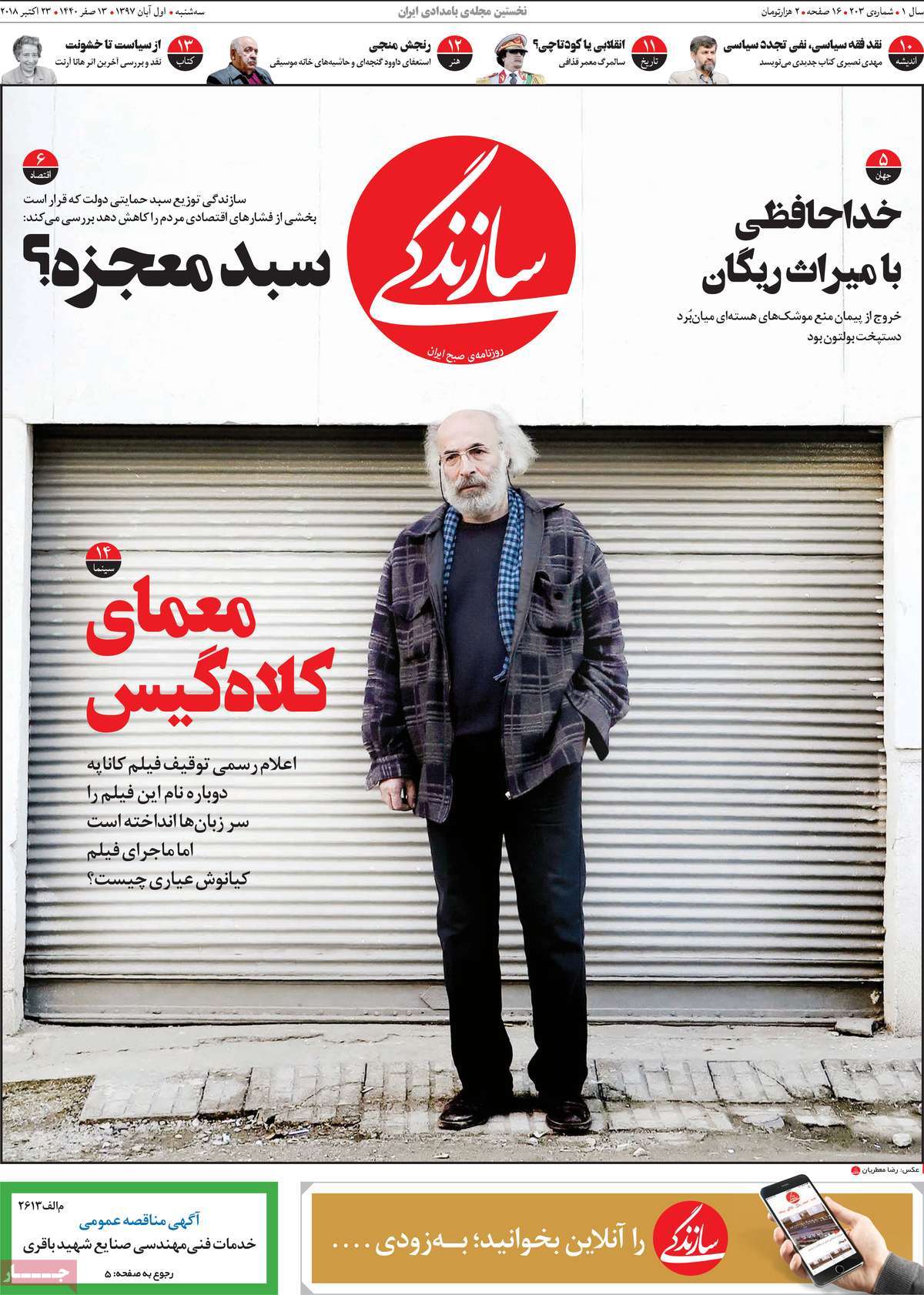 ---
Shahrvand:
1- Plane Tickets to Istanbul Being Sold at a Price Similar to Canada Flight
2- Countdown to Historic Moment
* Iran's Persepolis Can Advance to AFC Champions League's Final Today
---
Shargh:
1- Leader: Officials Shouldn't Keep Any Secret from People
2- First Photo of 12 Abducted Border Guards Released by Pakistan-Based Terrorists
3- US Has No Veto Power Here in The Hague: Iranian Lawyer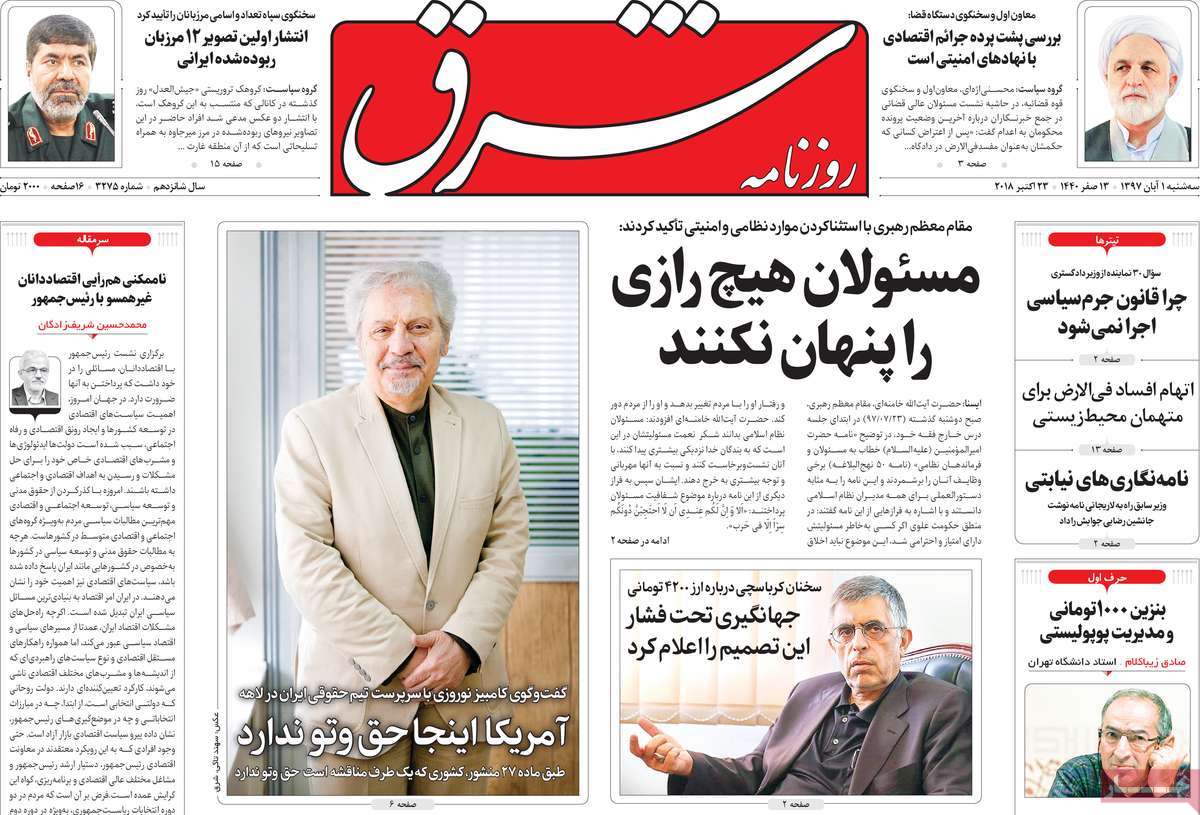 ---
Sobh-e Now:
1- In Pursuit of Imam Hussein Secret
2- Arba'een Revives Cultural, Religious Bonds between Iran, Iraq
3- US Gives in to Iran's Oil Clients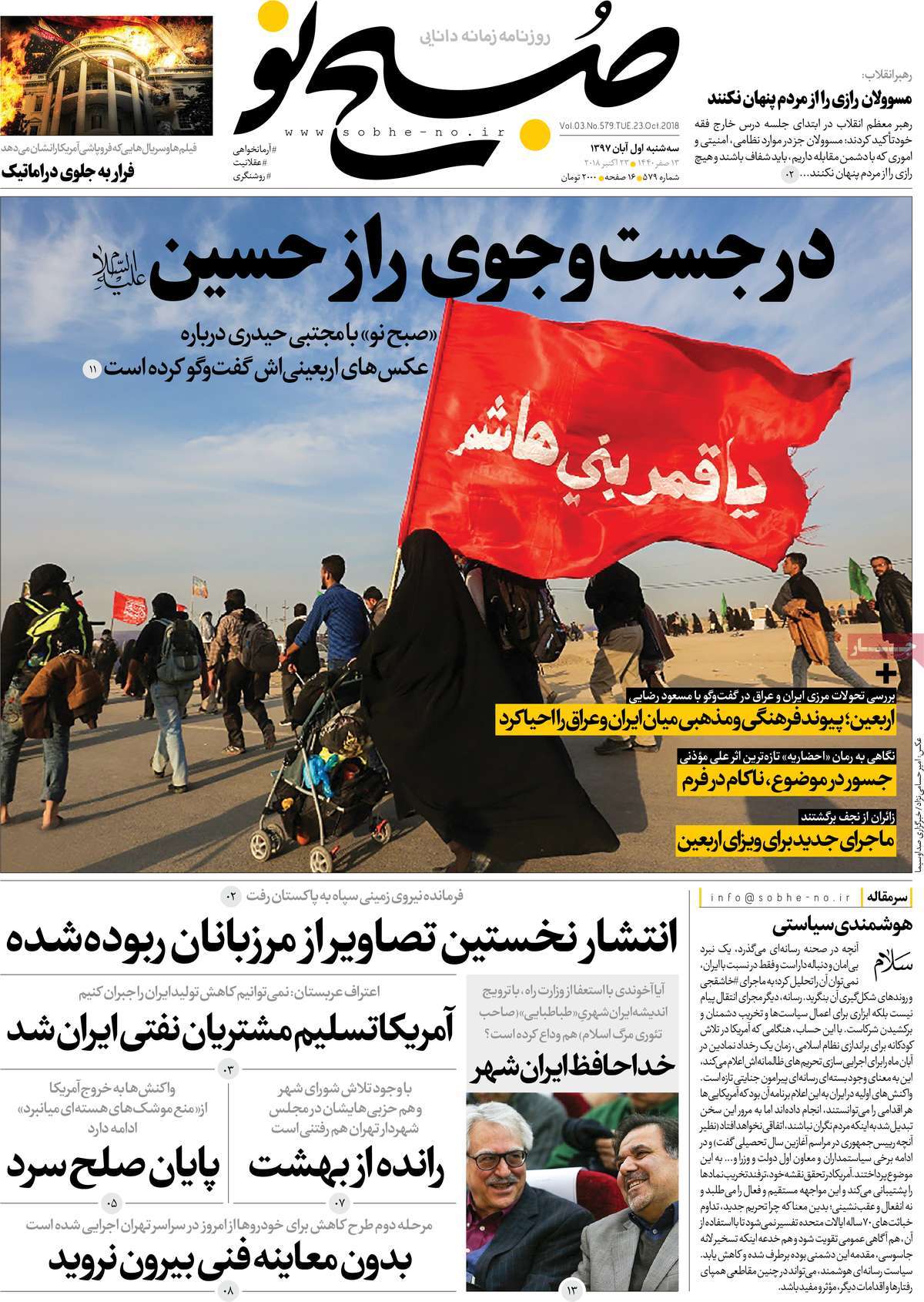 ---
Vatan-e Emrooz:
1- Man of Reforms!
2- Terror Squad's Stunt
3- Jahangiri May Resign as First VP: Reformist Figure