The top story in almost all papers today was the Iranian national football team's 2-0 victory over Oman at the AFC Asian Cup's round of 16 in the UAE, which let Iran qualify for the next round, where it has to play against China.
The US' detention of Press TV anchor Marzieh Hashemi also remained a top story today.
The above issues, as well as many more, are highlighted in the following headlines and top stories:
Abrar:
1- Iraq President May Visit Washington to Receive Sanctions Waivers
2- Iran Air Force Commander: We Cooperate with Certain Neighbours in Securing Region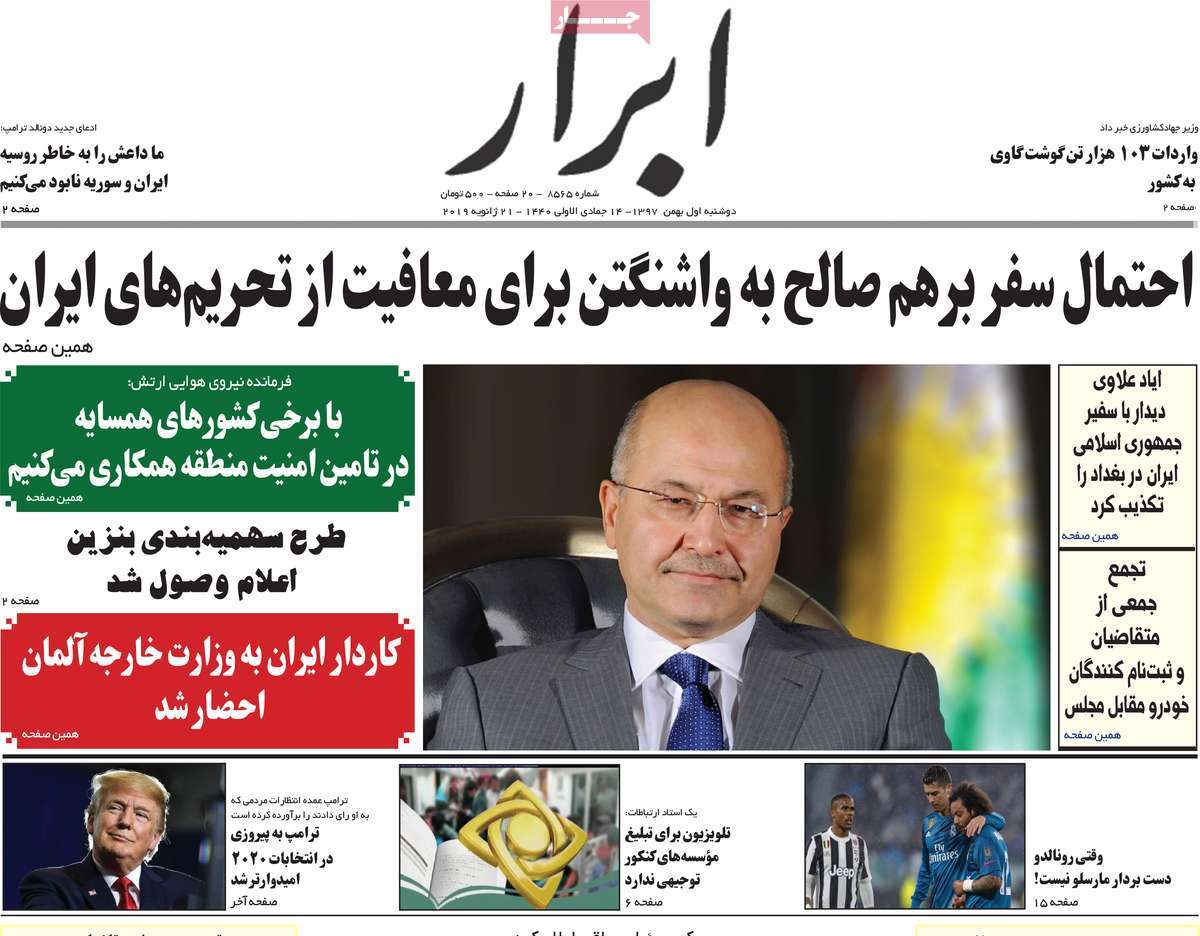 ---
Afkar:
1- Nuclear Chief: Iran Is Independent Country in World, Golden Key to Region
2- Iran Top General: Enemy Trying to Change Our Society's Path, Revolutionary Approach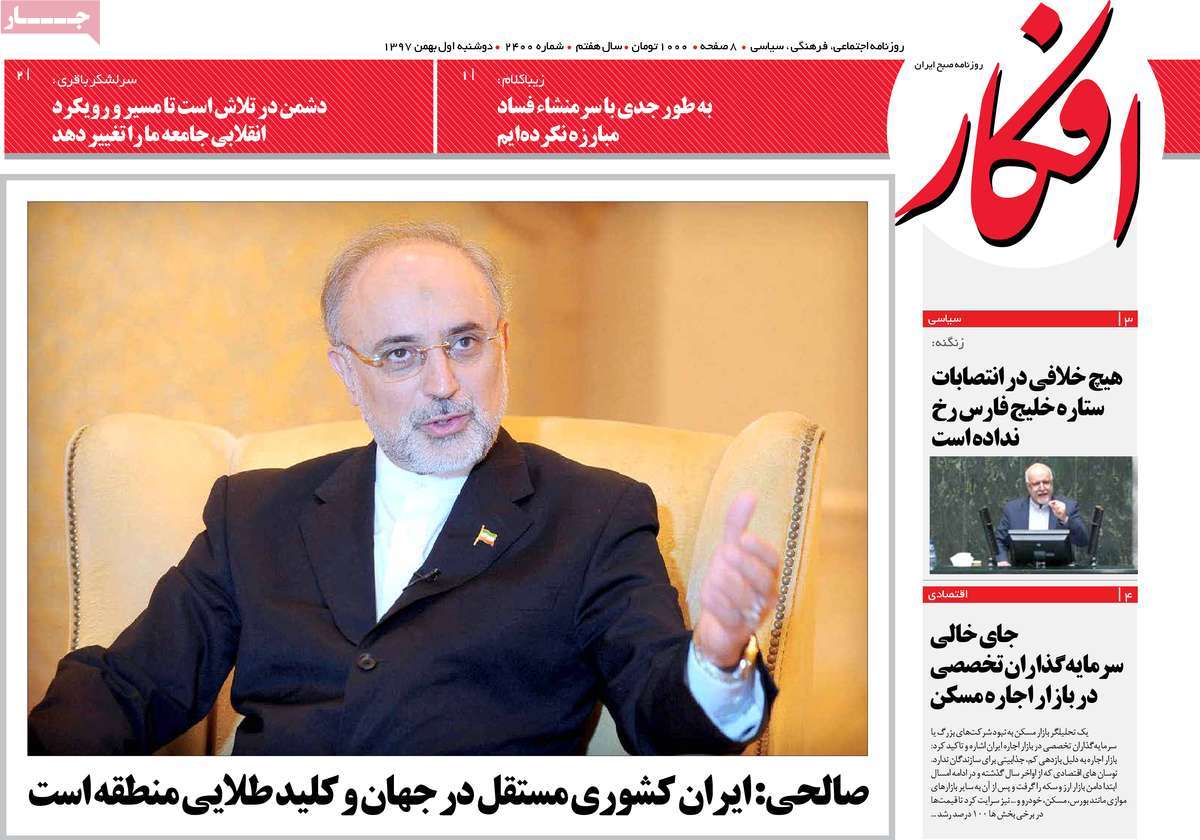 ---
Aftab-e Yazd:
1- Trump's Trick Didn't Work
Democrats Say No to US President's Offer for Ending Gov't Shutdown
2- Iranian Cheetahs Arrive at Great Wall of China
3- Fuel Prices Go Down in UK, Inflation Rate Decreases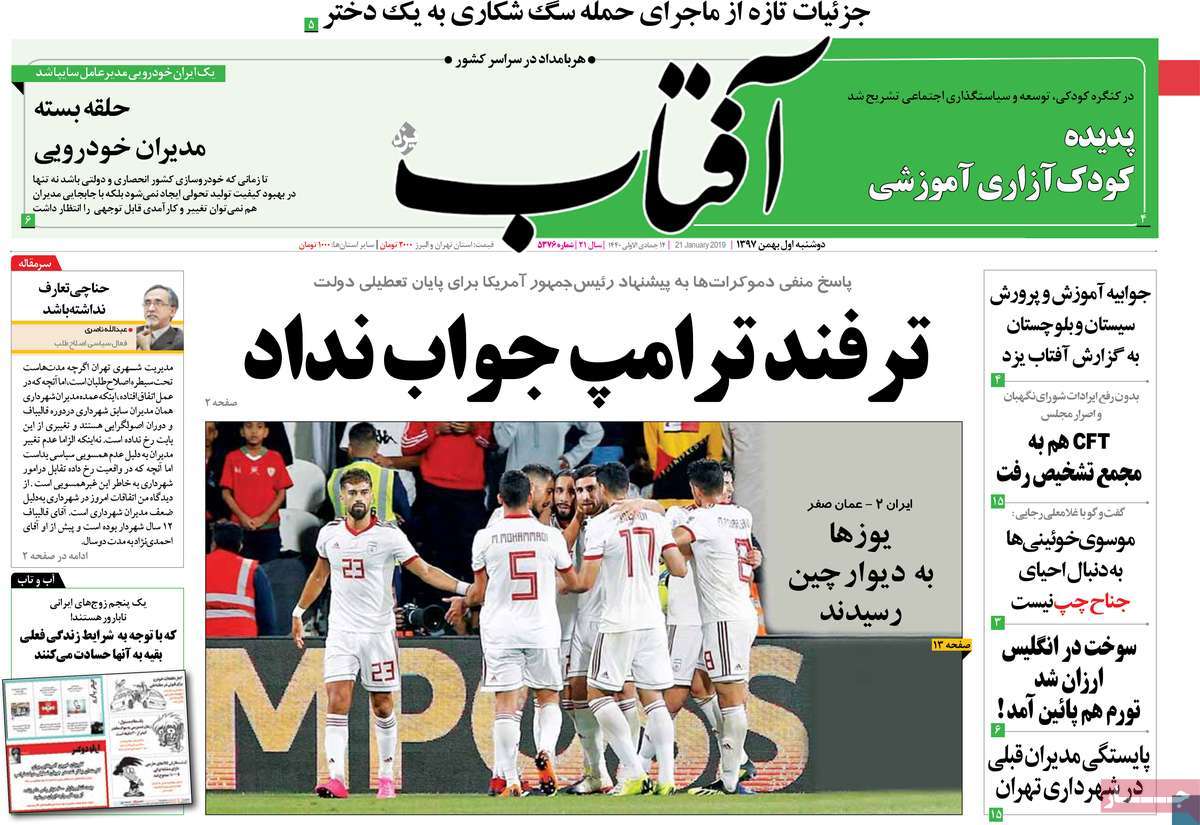 ---
Ebtekar:
1- Bill that Bans Export of Iran's Soil in Final Stages of Being Approved
2- Iran Nuclear Chief: Supervisory Committee Should Make Decision about JCPOA
---
Etemad:
1- Let's Go and Win AFC Asian Cup!
Iran One Step Closer to Final
2- Warsaw's Gamble
Poland Seeking to Use Anti-Iran Summit as Chance for Securing Own Interests
3- Coalition of Reformist Women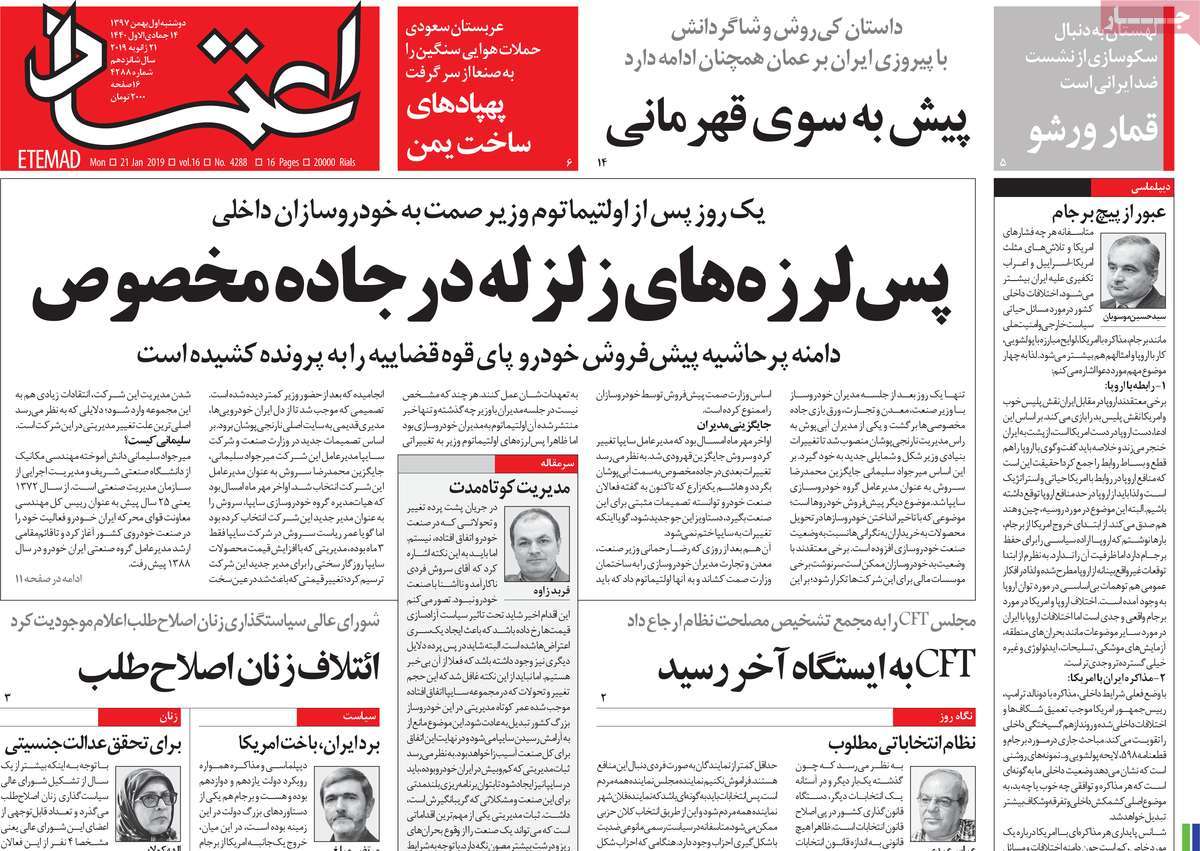 ---
Ettela'at:
1- Anti-Trump Protests in 350 US Cities, Several European Capitals
2- Resistance Axis Creates New Balance with Zionists
3- Saudi Arabia Intensifies Brutal Attacks on Sana'a: Ansarullah Threatens to Retaliate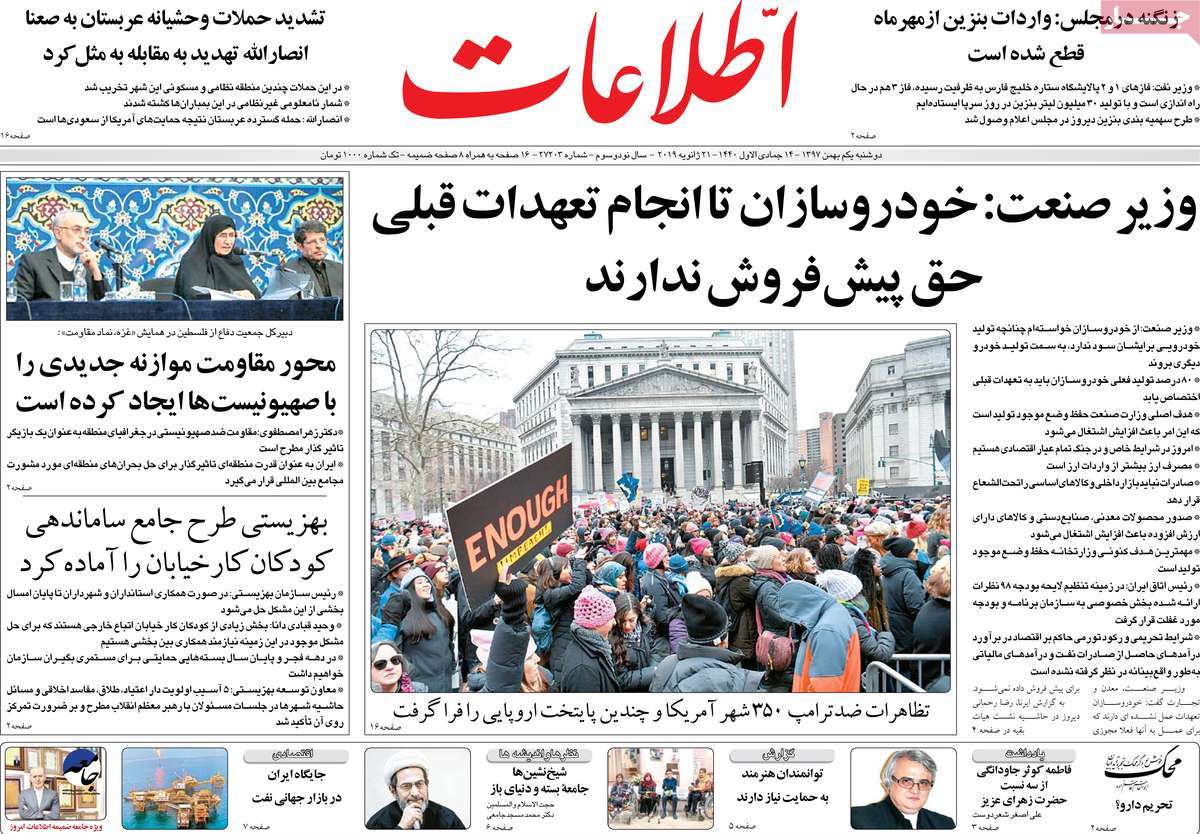 ---
Jame Jam:
1- Obama's Hand in Arrest of Marzieh Hashemi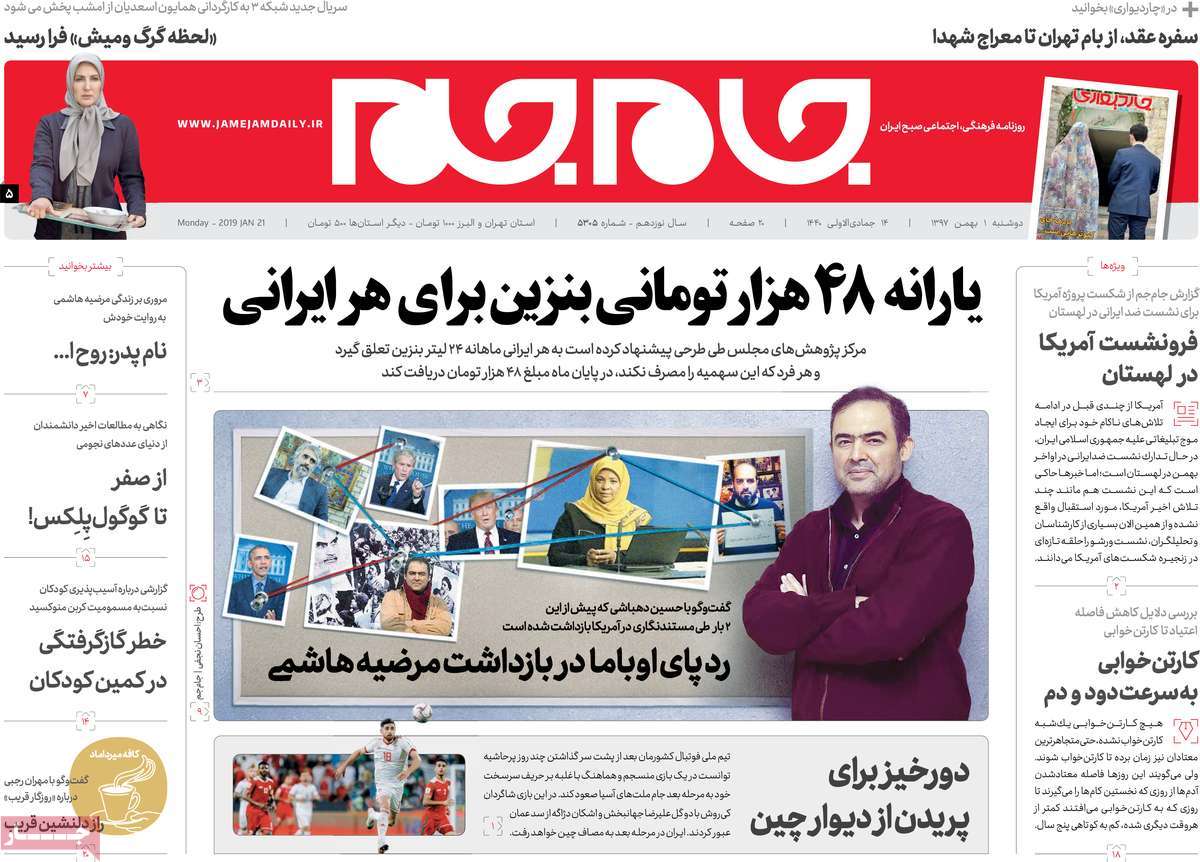 ---
Javan:
1- 48% of Americans under Poverty Line: Statistics
2- Beiranvand's Hands Get Iran Closer to Championship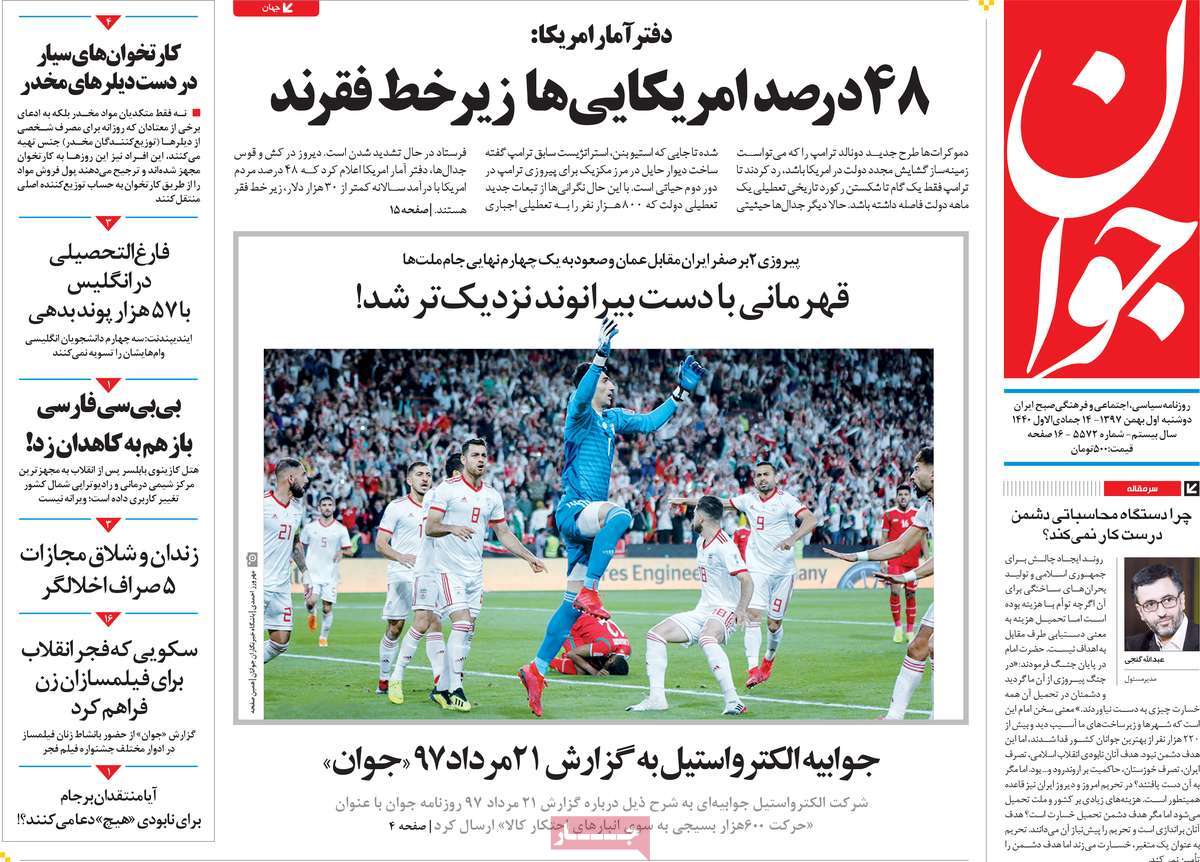 ---
Jomhouri Eslami:
1- Excessive Increase in Car Prices Shows Some Taking Advantage of Sanctions
2- Zionist Analyst: Pieces of Trump's Anti-Iran Puzzle Not to Be Connected
---
Kayhan:
1- Price Issue to Be Resolved If Officials Live with Minimum Wage for One Month
2- People Hold Rally in Front of Swiss Embassy to Protest US' Arrest of Press TV Journo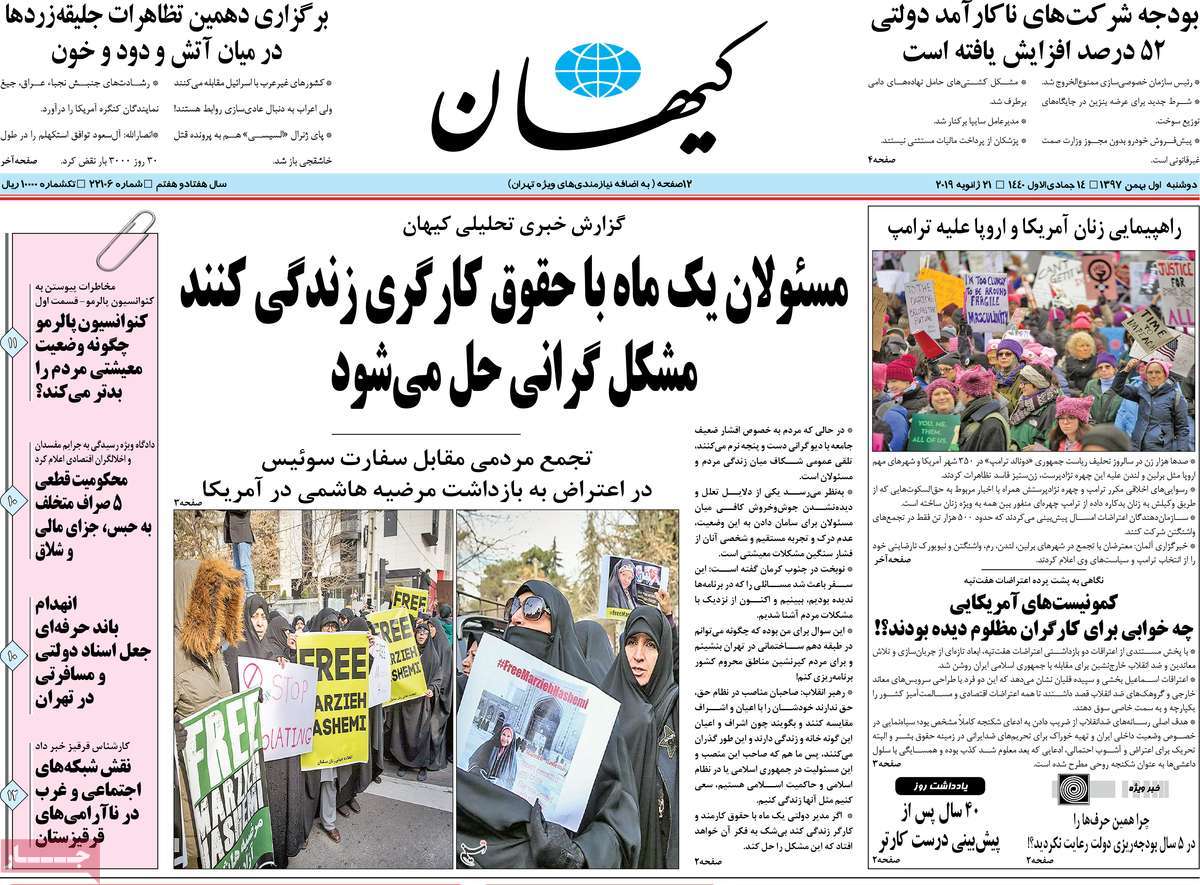 ---
Shahrvand:
1- Never Make Iran's National Football Team Angry!
2- Tehran Prosecutor Vows to Continue Fight against Corruption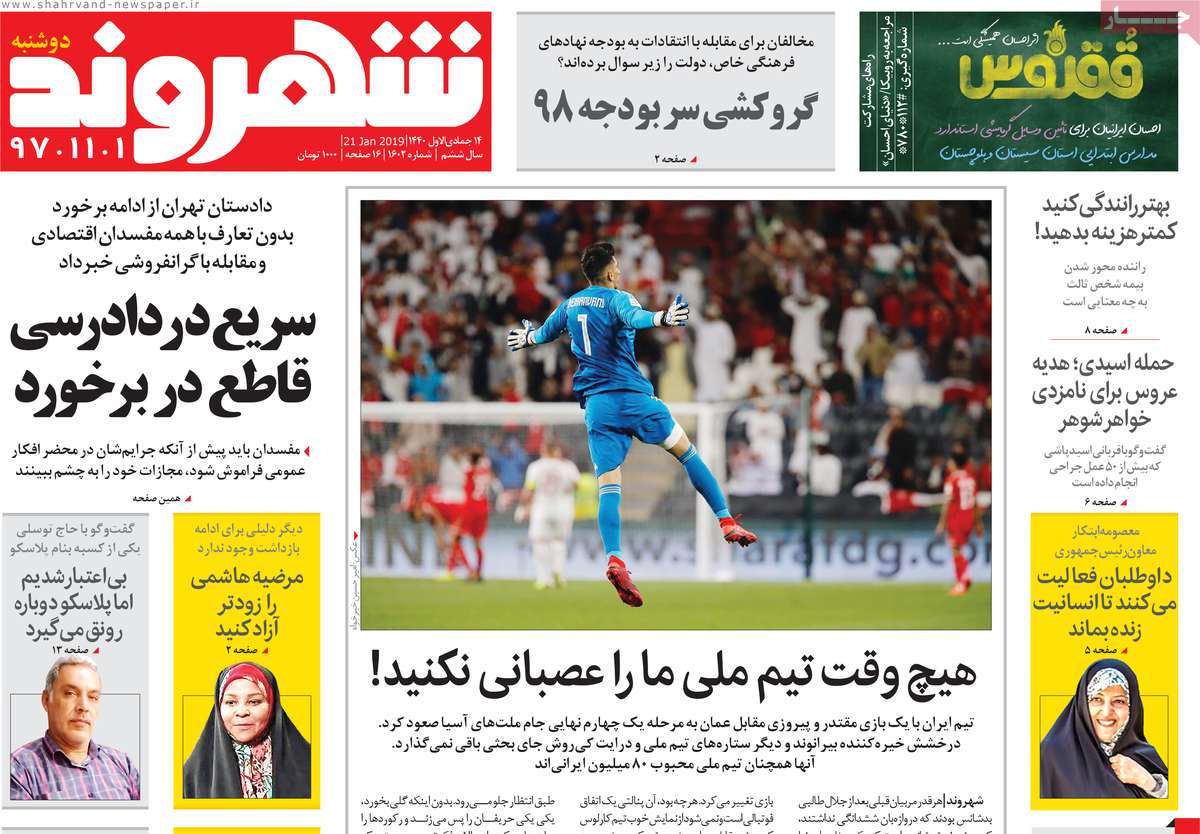 ---
Shargh:
1- Fate of CFT in Hands of Expediency Council
2- Queiroz vs Lippi: Iran behind Wall of China