Iranian papers today widely covered the unveiling of Kowsar fighter jet, the first of its kind produced by Iranian engineers.
Also a top story was the latest corruption allegations involving US President Donald Trump and his associates, and the possible impeachment of Trump.
Attacks on Iranian President Hassan Rouhani by hardliners, which started in Qom's Feyziyeh religious school and was repeated by a eulogist in Tehran, also received great coverage.
Several papers also condemned Saudi Arabia's latest deadly attack on Yemen's Hudaydah, which killed and wounded dozens of displaced women and children.
The above issues, as well as many more, are highlighted in the following headlines and top stories:
Aftab-e Yazd:
1- Aref: Recent Moves against Rouhani Suspicious
2- Iranian Women Defeat India to Win Kabaddi Title at Jakarta Asian Games
3- Should We Return Europe's Return Europe's €18m Aid Package?
---
Arman-e Emrooz:
1- Three European Airlines Stop Flights to Iran
2- Iranian Female Kabaddi Athletes Make History
---
Ebtekar:
1- Dark Week of White House: Trump Might Be Impeached
2- Ambiguous Remarks by Rouhani about Appointment of Military Commanders by "Elected" Chief
---
Etemad:
1- Trumpgate: People Close to US President Being Convicted in US Courts One after Another
2- Rouhani Once Again Threatened, This Time in Arafah Prayer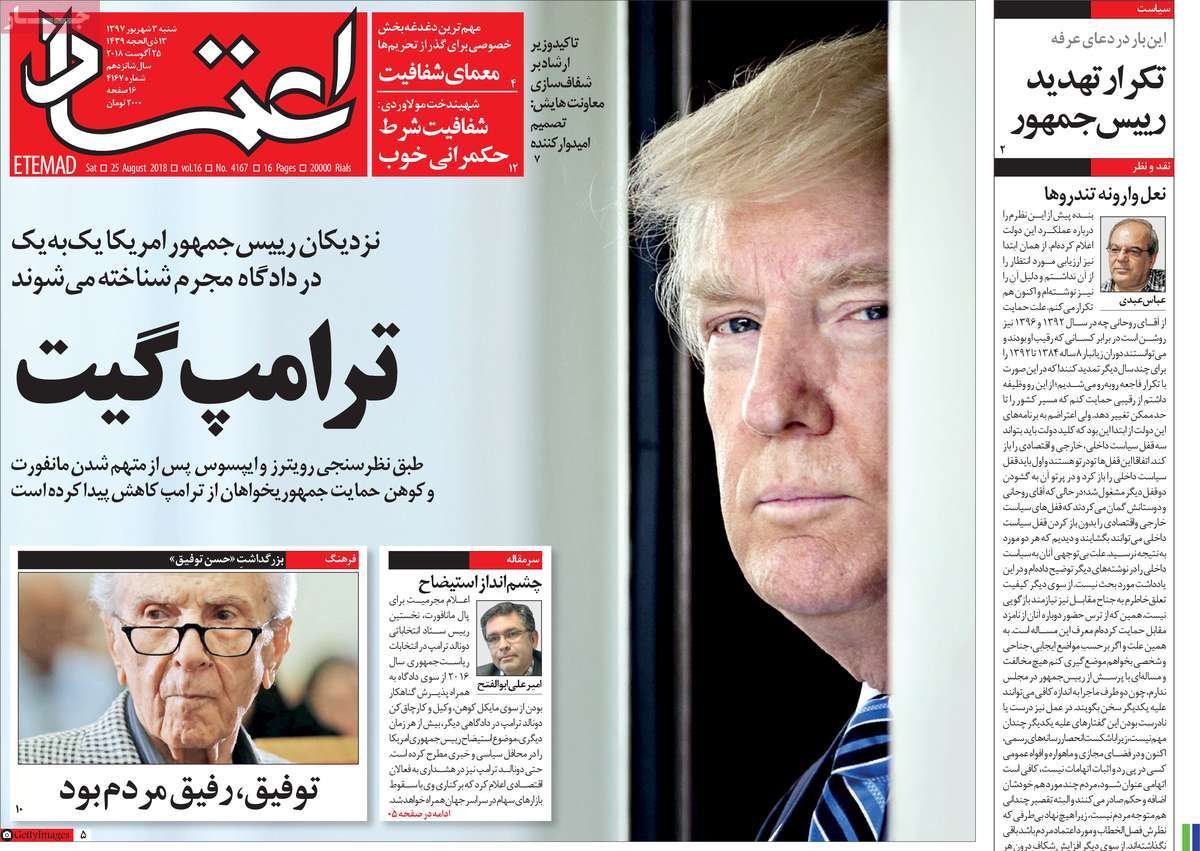 ---
Ettela'at:
1- UN: US' Anti-Iran Sanctions Illegitimate, Cruel
2- 31 Yemeni Children, Women Killed in Saudi Air Raid on Displaced People
---
Ghanoon:
1- Government Has No Plan to Resolve Economic Crisis: MP
2- Domino of Genocide in Yemen
---
Iran:
1- Iran's Unveiling of Kowsar Fighter Jet Widely Covered in World Media
2- These Heroines [Women's Kabaddi Team]
3- Rouhani Once Again Threatened, This Time by Famous Eulogist
---
Javan:
1- Warrior and Victorious as in Kabaddi
2- Kowsar Jet Fighter, Iran's New Winning Card in Sky
---
Jomhouri Eslami:
1- Trump Might Be Impeached over Political, Ethical Scandals
2- Hajj Season Over: Iranian Hajj Pilgrims to Return as of Today
---
Kayhan:
1- Statistics Organization: Inflation Still Less than 10%!
2- EU's 18-Million-Euro Aid Package Aimed at Humiliating Iran!
---
Sazandegi:
1- Trump in Quagmire
2- FATF in Limbo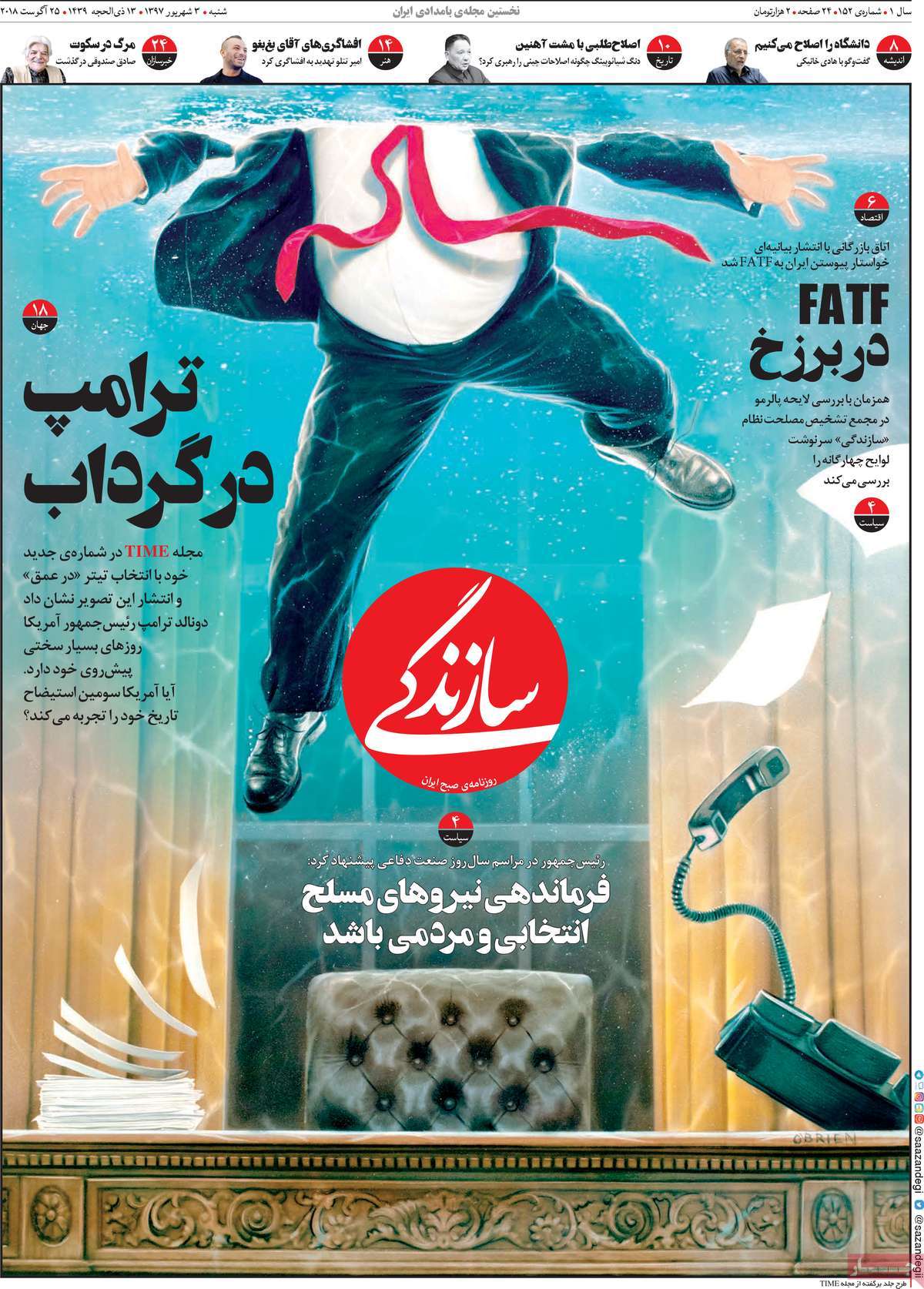 ---
Shargh:
1- A Report on Consequences of Mass Sale of Gold Coins to People ahead of Sanctions
2- Aftershocks of Black Tuesday: Few Loyal People Left for Trump