The 36th edition of the Fajr Film Festival started its work yesterday and will last until February 10 under the supervision of Iranian cinematographer Ebrahim Darooqezadeh.
Since 2015, the festival has been held in two separate national and international categories. The international section will be held in April.
Iranian Minister of Culture and Islamic Guidance Seyed Abbas Salehi made a speech at the ceremony.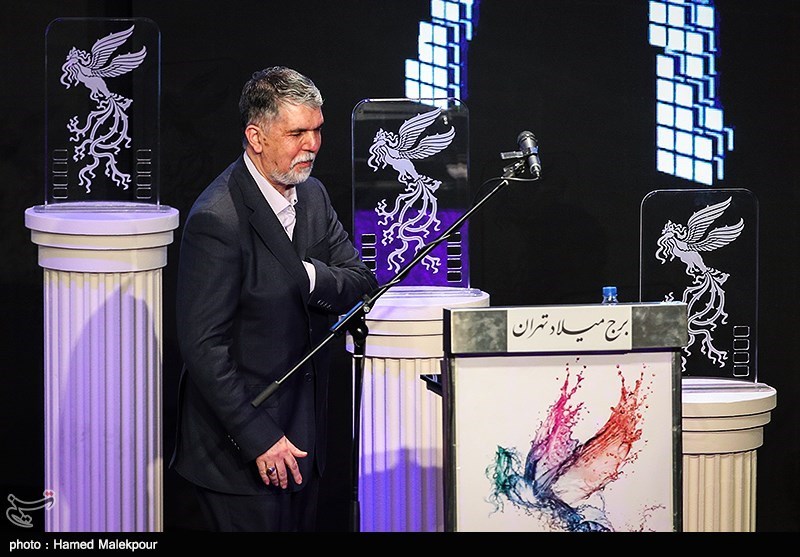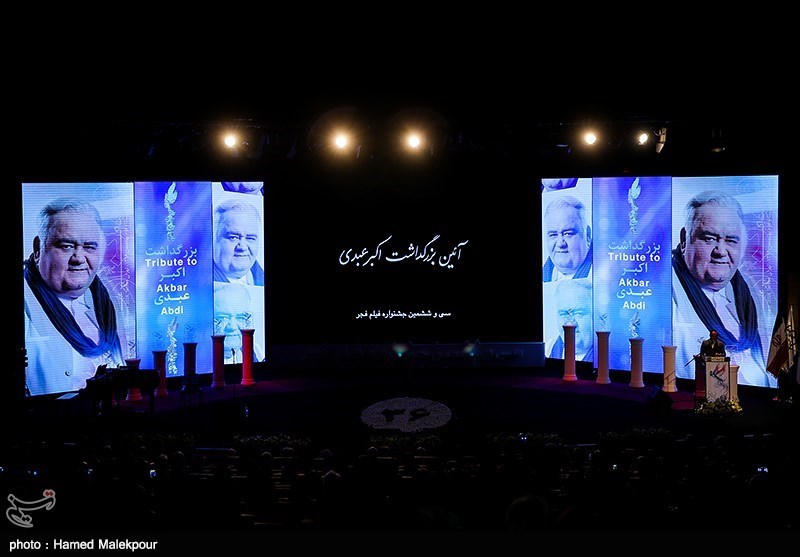 Late Iranian filmmaker Ali Moallem was honored during the inauguration ceremony in the presence of his family.
'Confiscation', 'In the Levant Time', 'Bomb, A Romantic' and 'Lottery' were the movies that were warmly received by the audiences at the public screenings of the first day of the festival.
This edition of the Fajr Film Festival will also premiere "At Damascus Time" and "Emperor of Hell" that both recount stories on Daesh extremism.
Due to the theme running through their stories, both movies have been predicted to take center stage at the festival.
"At Damascus Time" directed by Ebrahim Hatamikia tells the story of an Iranian pilot and his son as copilot who are seized by the Daesh forces in Syria when are in the country to deliver a cargo of humanitarian relief supplies to people in a war-torn region.
Directed by Parviz Sheikhtadi, "Emperor of Hell" reveals the key role that Arab muftis played in the rise of the radicalism of Daesh.
Hatamikia has previously made "Glass Agency", "In the Color of Purple" and several other acclaimed movies that were mostly on the 1980-1988 Iran-Iraq war and the repercussions the event had in Iranian society.
It is being held at Tehran's iconic Milad Tower.