"The sinister Zionist regime intends to escalate division in the (Middle East) region in order to take the time" to secure its devilish existence, Larijani said in an address to the 6th International Conference on Palestinian Intifada, which kicked off in Tehran on Tuesday.
He also slammed the Tel Aviv regime's settlement construction activities as a reason behind the escalation of regional turbulence, adding, "Through such measures, the Zionist regime wants to erode Islamic countries."
The Israeli regime has ominous ploys to infiltrate into the Muslim countries, the Iranian speaker deplored.
Larijani's speech was made at the opening of the international conference on Palestine, which is attended by around 700 foreign officials and intellectuals, including 18 parliament speakers.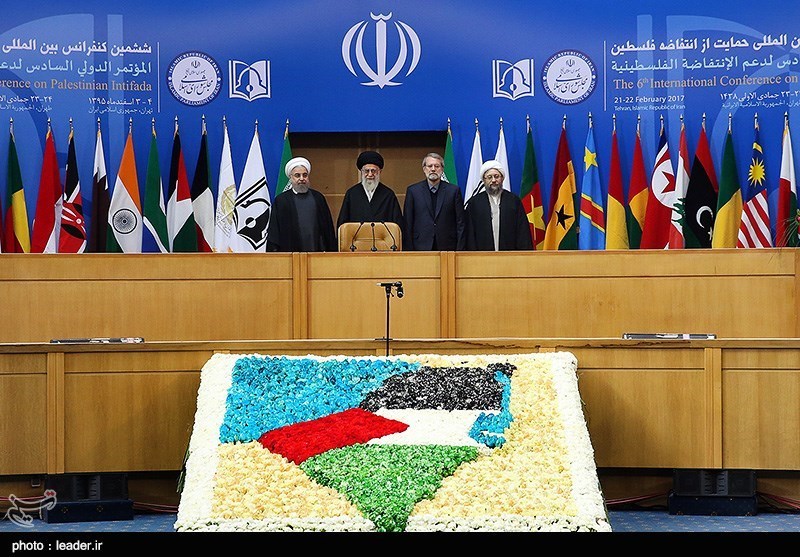 Leader of the Islamic Revolution Ayatollah Seyed Ali Khamenei was the keynote speaker at the gathering.
In his speech, Imam Khamenei said the third Palestinian intifada (uprising) will begin a very important chapter in the history of the Palestinian nation's fighting and will inflict another defeat on the Zionist regime of Israel.
In recent years, the concept of resistance has attracted a great deal of attention across the Muslim world.
It refers mainly to the courage and fortitude shown by the people of Palestine, who have withstood Israel's crimes for years.