The top story in all papers today was the US Congressional report that revealed the Trump administration's secret plan to sell nuclear technology to Saudi Arabia.
Several papers also covered US Senator Bernie Sanders' declaration of his plan to once again run for president in 2020, and the positive implications his election may have for Iran.
The visit of Iranian Parliament Speaker Ali Larijani, along with a high-ranking delegation of Iranian ministers, to China and their talks with top Chinese officials on expansion of strategic ties also remained a top story today.
The above issues, as well as many more, are highlighted in the following headlines and top stories:
Aftab-e Yazd:
1- How Much Is Iran's Share of $200bn Needed for Syria's Reconstruction?
2- Nuclearizing Saudi: Possible or Impossible?
3- It's Impossible to Transfer Nukes to Saudi Arabia: Analyst
4- Sanders' Candidacy Widely Covered in Iran
---
Ebtekar:
1- Prince's Atomic Dream
2- Putin Threatens US with Reciprocal Action
3- Larijani's Trip to China Fruitful: Goods News on CFT Coming
---
Etemad:
1- Atomic Hypocrisy: US Congress to Probe into Trump Admin's Corruption on Saudi Nuclear Case
2- We Want Friendly Ties with Europe, but Can't Accept Irresponsible Behaviour
---
Ettela'at:
1- Zarif: Selling Nuclear Technology to Saudi Shows US Hypocrisy
2- Trump's Iran Approach Totally Wrong: Top US Lawmaker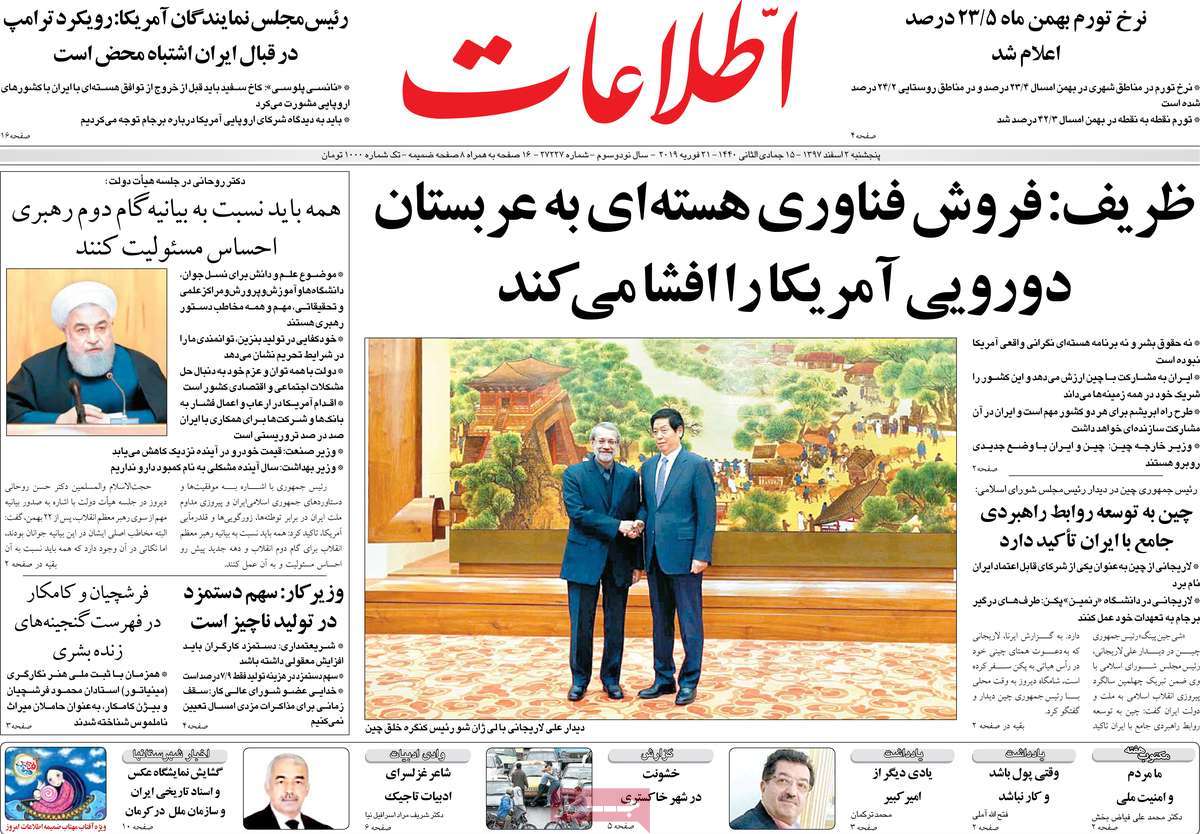 ---
Haft-e Sobh:
1- Japan Not to Give Working Visas to Iranians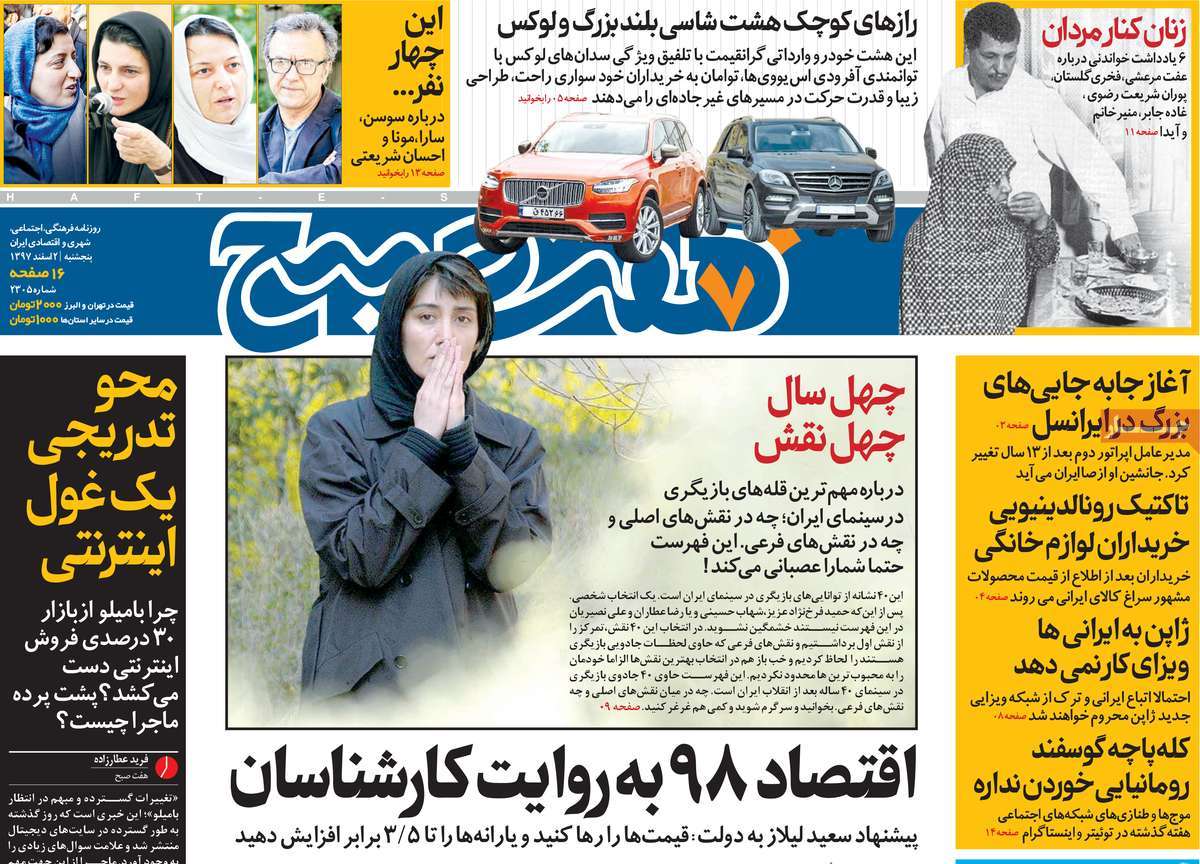 ---
Iran:
1- Accepting FATF Not to Undermine Iran's Independence
2- Suspicious Moves against People's Vote
3- Russian Missiles Can Target US Soil: Putin
---
Jame Jam:
1- Warsaw against Warsaw: Aftershocks of Israel-Poland Row after Anti-Iran Summit
2- Iran Needs to Use 'Strategy of Threat' as Putin Did
---
Javan:
1- US' Post-JCPOA Nuclear Gift to Hub of Exporting Terrorism
2- Iran-China Strategic Ties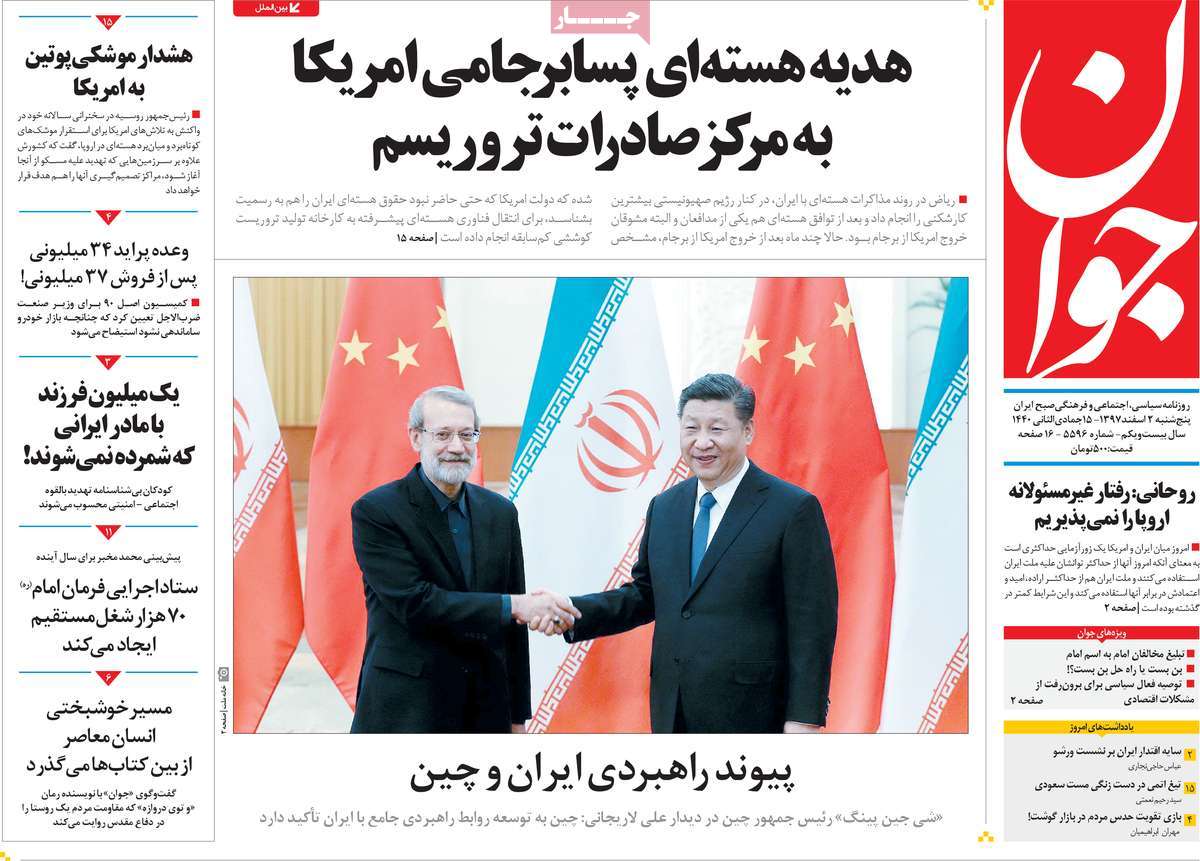 ---
Jomhouri Eslami:
1- We'll Target US Territory If Threatened: Putin
2- World Praises Zarif for His Defence of Iran's Missile Program in Munich
3- Venezuelan Army Rejects Trump
4- Iran's Oil Exports Increase Despite US Bans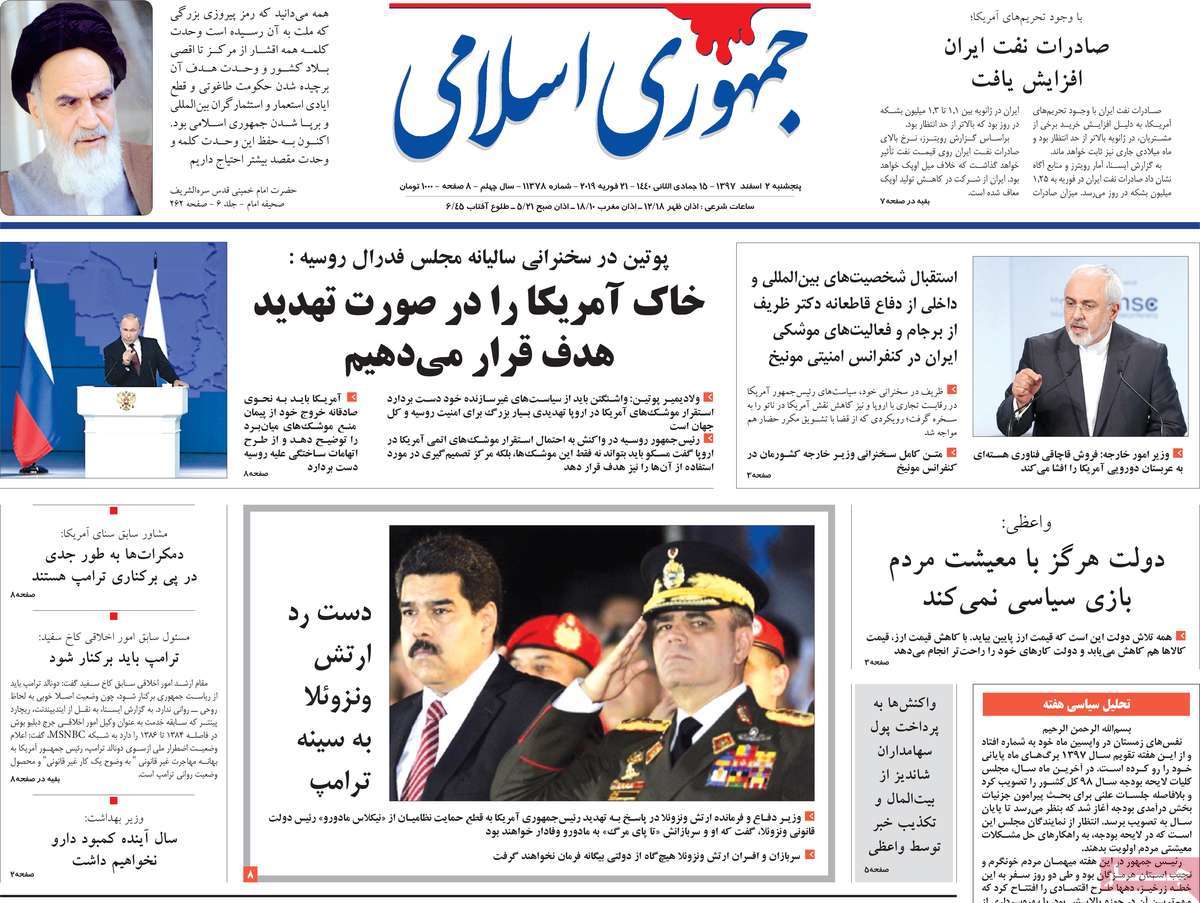 ---
Sazandegi:
1- Red Revolution in US: Leftist Populism vs Rightist Populism
2- Iranian Pundits, Politicians Welcome Sanders' Candidacy, but Is He Useful to Iran?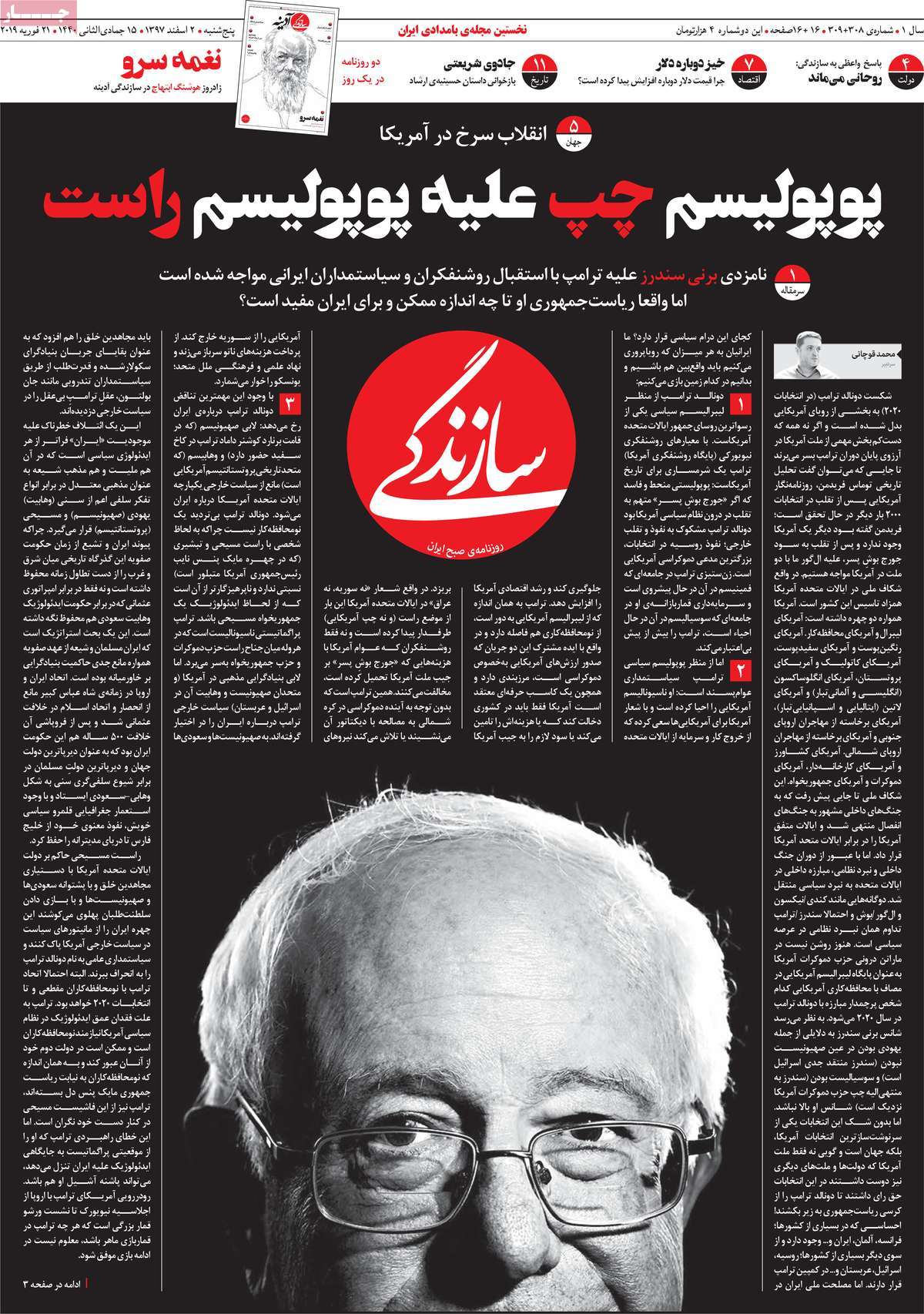 ---
Shargh:
1- Trump's Secret Deal with Bin Salman Revealed
2- Saudi Crown Prince Playing with US President's Plot
3- Time of Morality Police Over: MP