The surprising decrease in the US dollar rate, which started on Monday, continued to make headlines in Iran on Wednesday.
Several papers also highlighted the deaths of 40 ISIS ringleaders in the IRGC's recent missile attack on their positions in Syria, which were 3 miles away from US forces.
The Iranian Parliament's upcoming vote on a bill on Combating the Financing of Terrorism (CFT) also remained a top story, with many conservative papers expressing strong opposition to a possible yea vote.
The above issues, as well as many more, are highlighted in the following headlines and top stories:
Abrar:
1- Pentagon Outraged by IRGC's Attack on Terrorists' Positions in Syria
2- Iraqi FM: We Won't Cooperate with US Sanctions on Iran Either Directly or Indirectly
3- Araqchi: No Talks of Suspension of Sanctions
4- UN to Resume Plan on Return of Syrian Refugees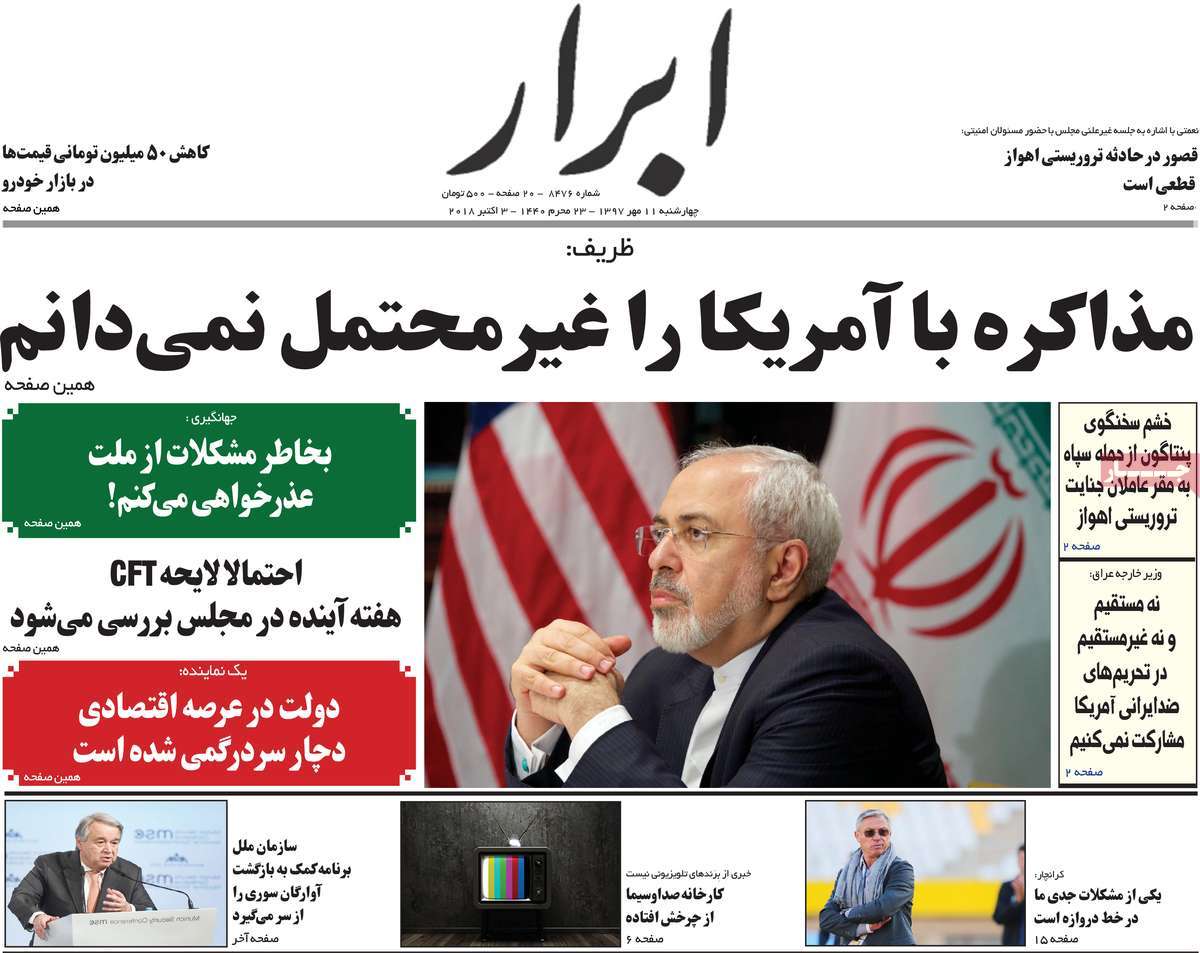 ---
Aftab-e Yazd:
1- Zarif: I Don't Rule Out Possibility of Talks with US If Conditions Are Provided
2- Prices Go Down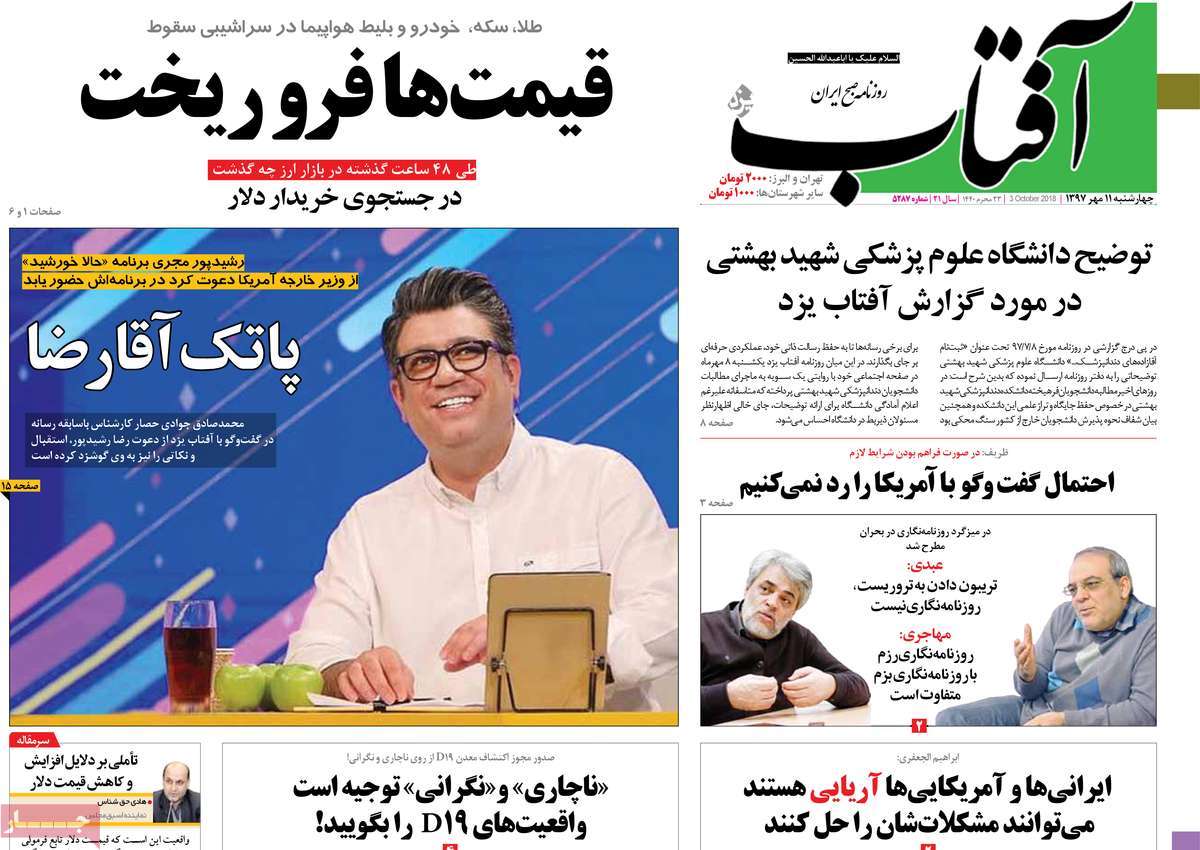 ---
Arman-e Emrooz:
1- Third Wave: Price Bubbles Burst
2- CFT Bill Will Definitely Be Passed
---
Donya-ye Eqtesad:
1- Zarif to New Yorker: We're Waiting for US' Realism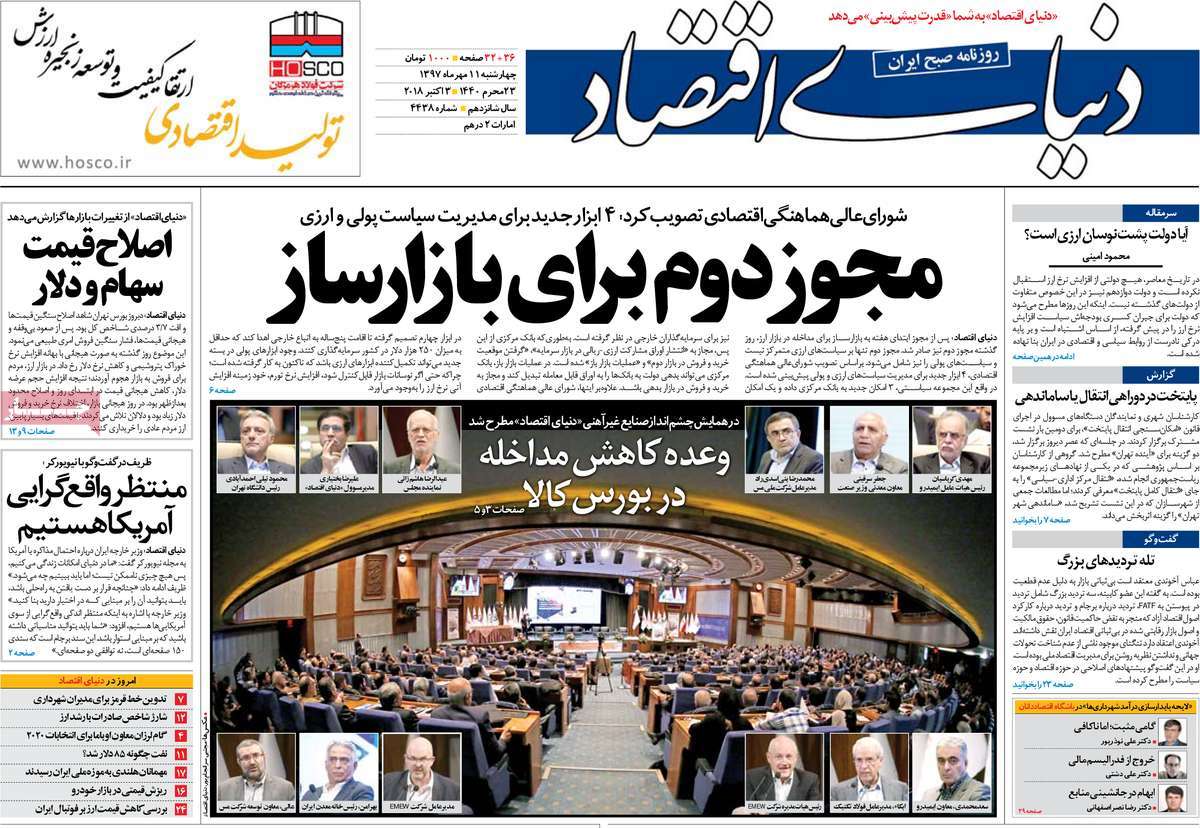 ---
Ebtekar:
1- Foreign Investors Can Receive 5-Year Residence in Iran
---
Etemad:
1- Fight against Mafia of Power, Wealth: 50 Economists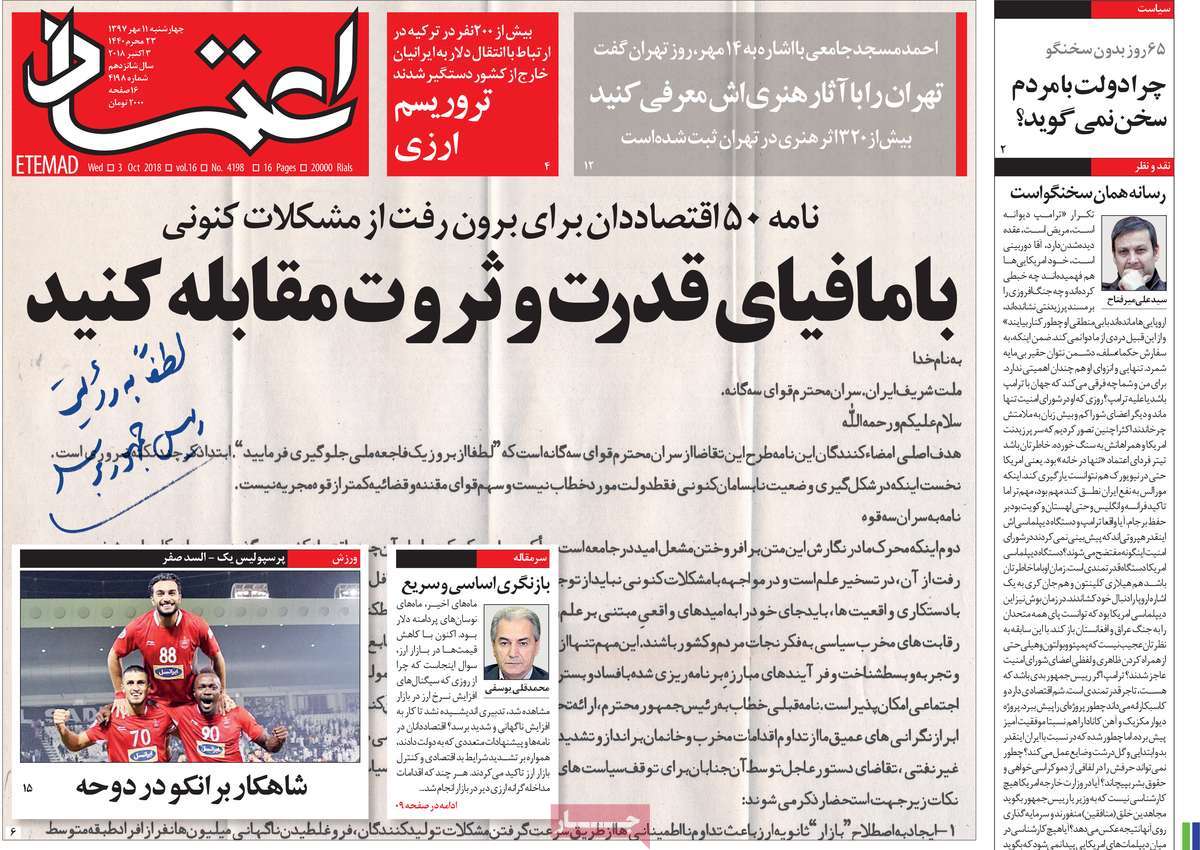 ---
Ettela'at:
1- 40 Terrorists Killed in IRGC's Attack on Syria
2- Barham Salih Elected as Iraqi President
3- IAEA Chief Rejects Netanyahu's Call to Inspect Iran Site
---
Hemayat:
1- Shamkhani to Bolton: IRGC Missiles Landed 3 Miles Away from You!
2- US Provides Israel with $38 Billion in Military Aid
---
Iran:
1- First VP Jahangiri Apologizes to Iranian People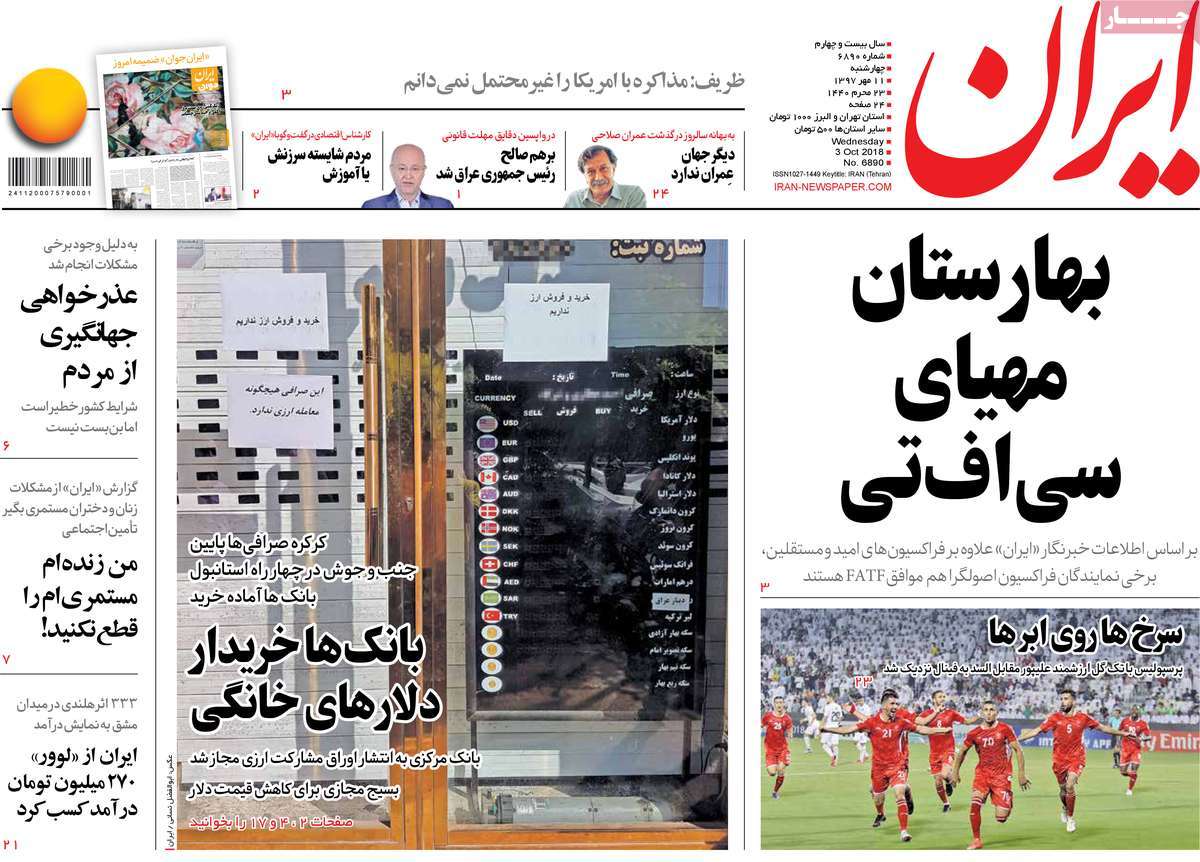 ---
Jame Jam:
1- Mr Zarif! You Should Watch "Darkest Hours" as Well
Zarif Compares Iran-US Ties to "50 First Dates" Movie in New Yorker Interview
2- What Should Government Do with Opportunity of Decreased Dollar Rates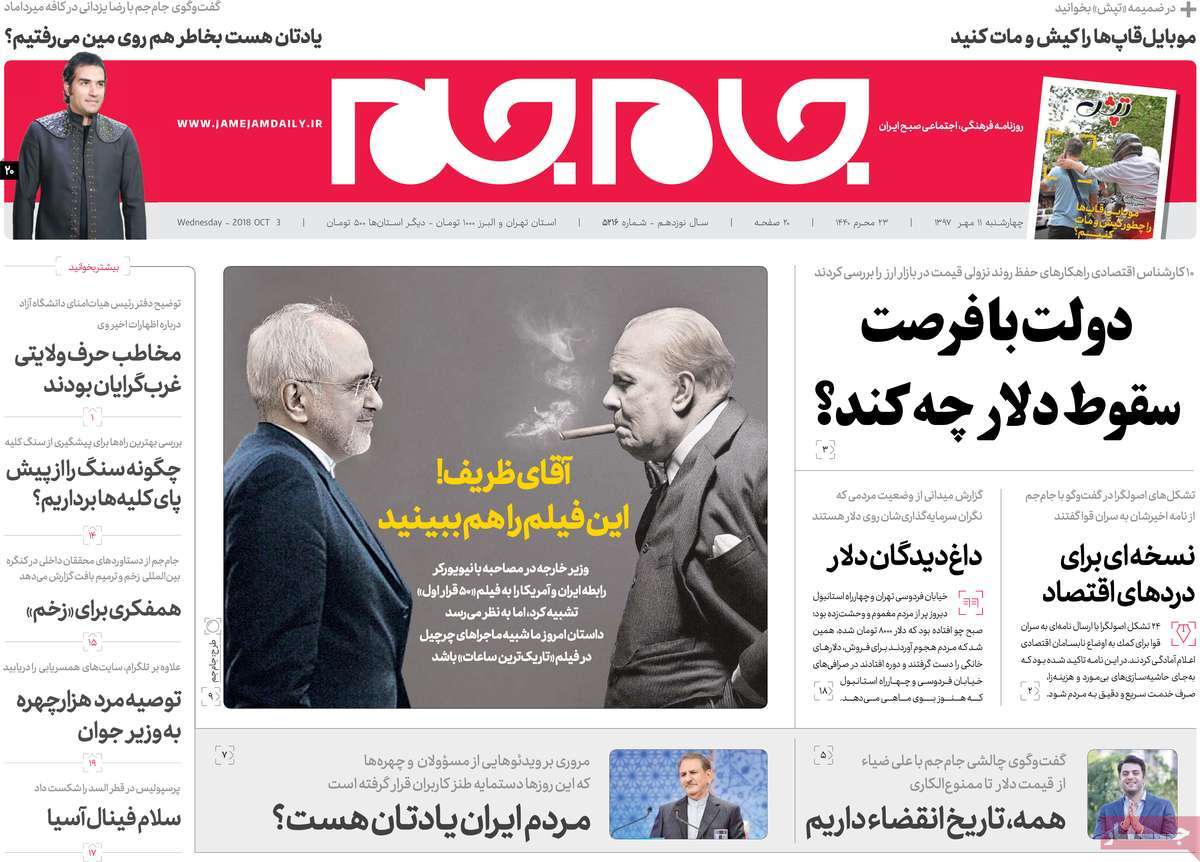 ---
Javan:
1- 40 ISIS Ringleaders Killed in IRGC's Operation
2- US Dollar Rate Plunges: Business Official Says Real Rate Is IRR 70,000
---
Kayhan:
1- JCPOA Took Away Nuclear Energy from Iran, FATF Will Take Away Security, Economy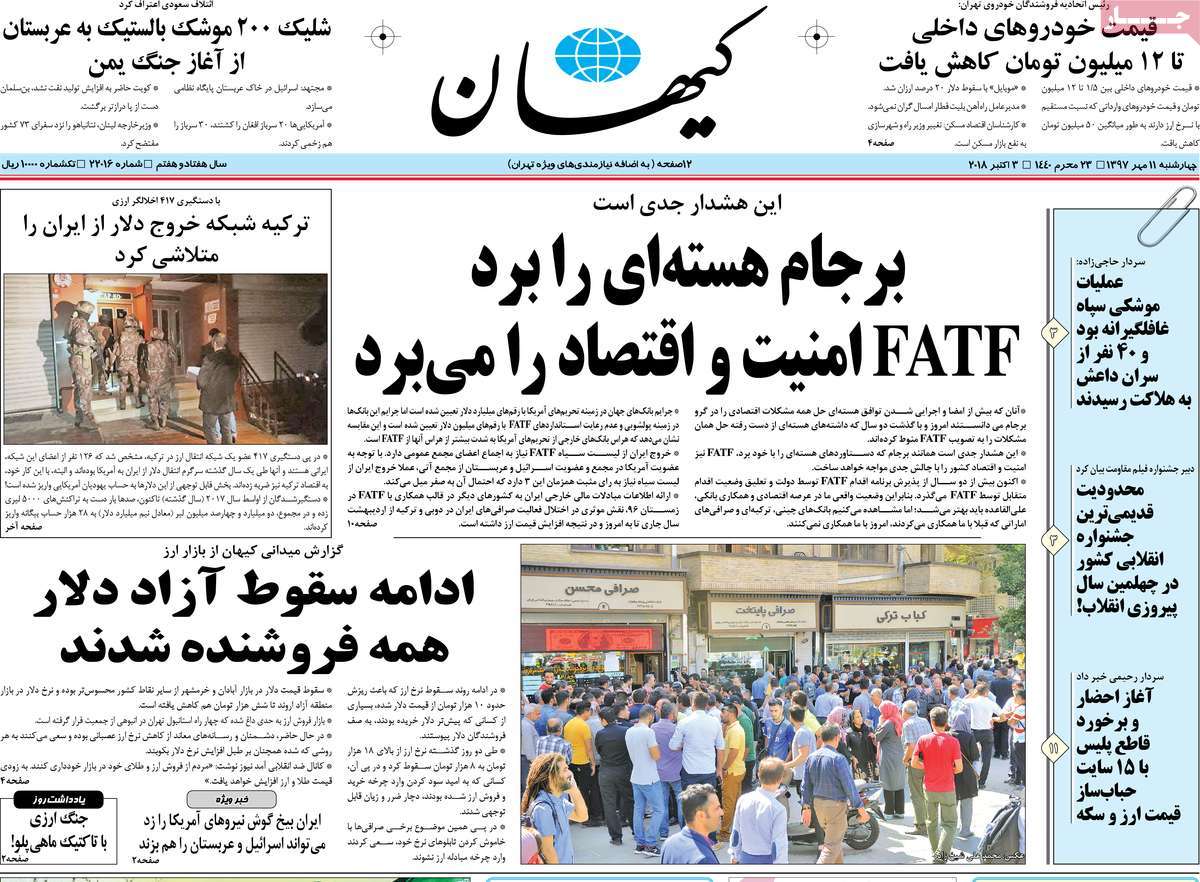 ---
Khorasan:
1- Bin Salman Expelled from Kuwait
2- 417 Arrested in Turkey on Charge of Transferring $500m from Iran to US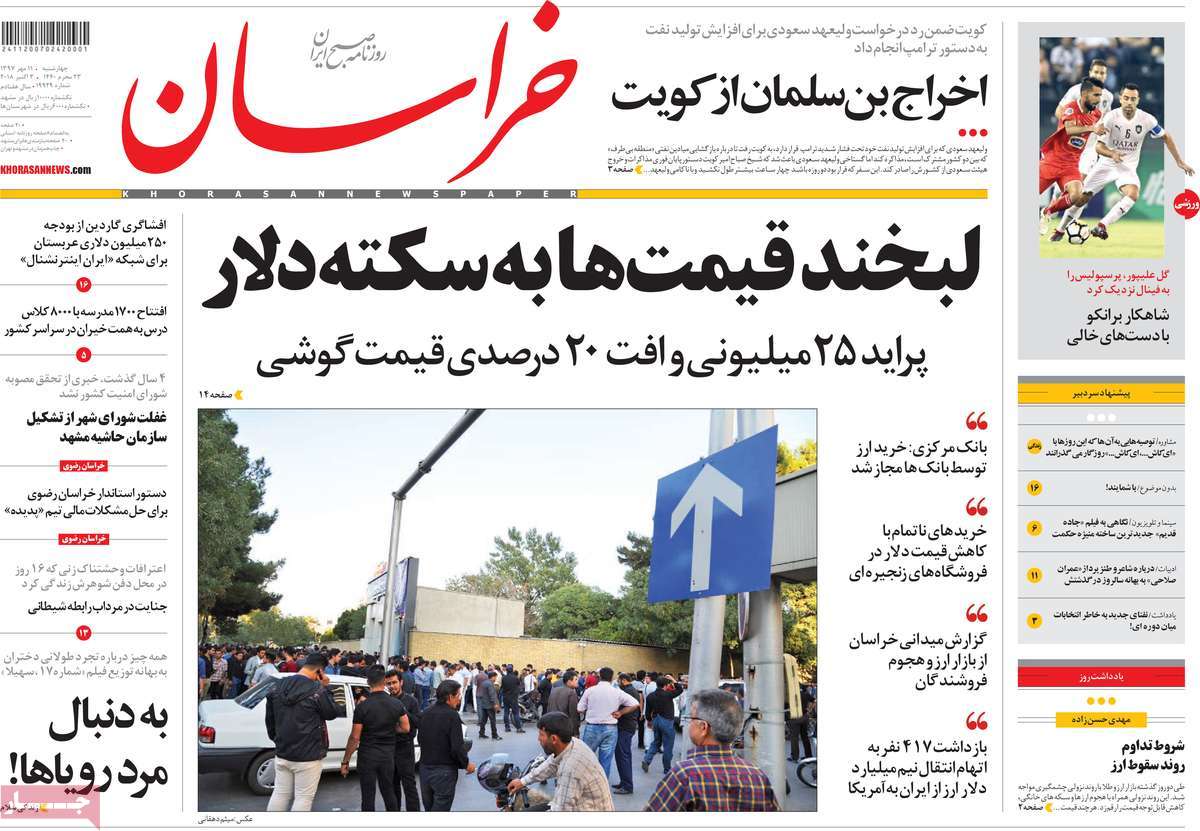 ---
Resalat:
1- US Dollar Plunges, Gold Prices Go Down
2- Islamic Republic Top Military Power in Western Asia: Analyst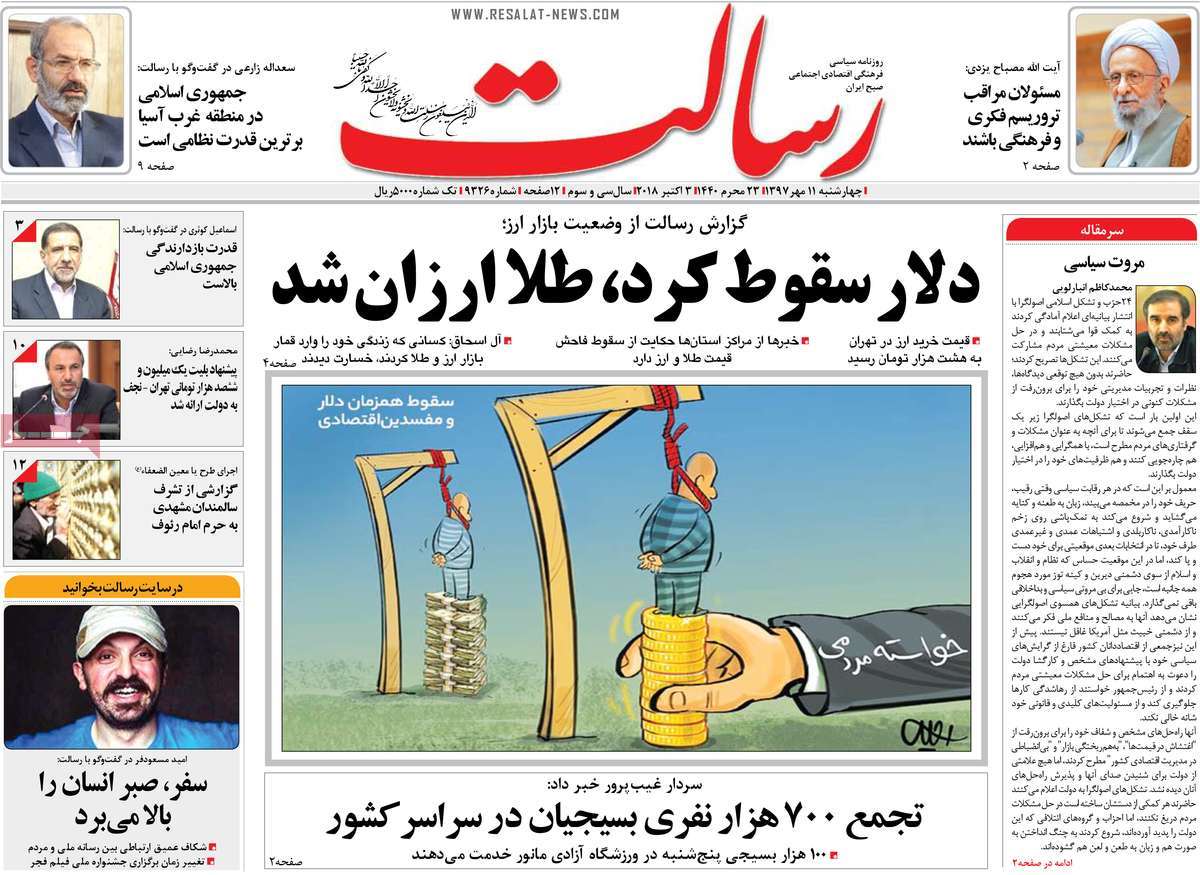 ---
Shargh:
1- Best Way to Know the Unusual Character of Trump [Editorial]
2- Rouhani Invites Reformists for a Meeting