In comments on Sunday, Deputy Chief of Staff of the Iranian Armed Forces Brigadier General Massoud Jazayeri said Rex Tillerson's expectations from Iran signify his ignorance of the Islamic Republic's policies.
It came after the senior US diplomat said on Saturday he hopes the reelection of Iranian President Hassan Rouhani would prompt changes to what he called Tehran's approach to terrorism and human rights. Speaking at a news conference with Saudi Foreign Minister Adel al-Jubeir, Tillerson also urged Iran's president to dismantle the alleged "network of terrorism" and to end ballistic missile tests.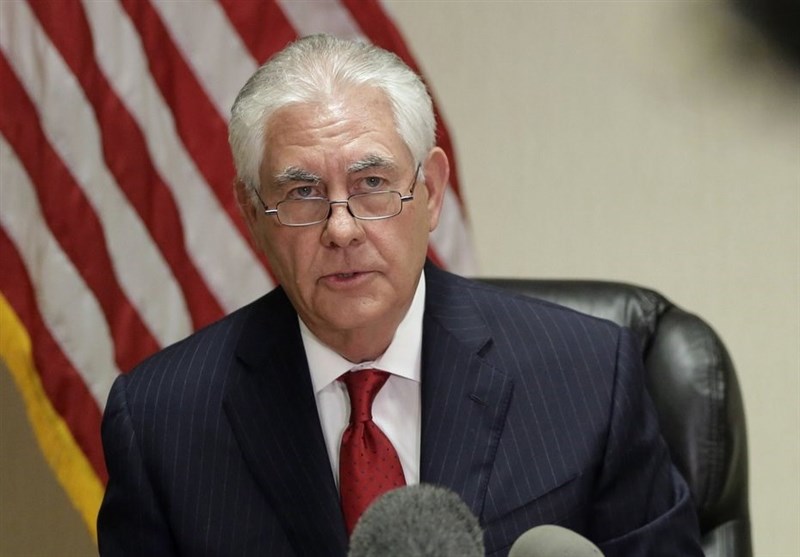 Brigadier General Massoud Jazayeri underlined that the only things leading to peace and calm in the Middle East would be American forces' withdrawal from the region and an end to the "aggressive and terrorist operations against independent states" by the "reactionary regimes" in the region.
He also made it clear that Iran presses ahead with its defense policies and programs within a definite process no factor could hinder.
The general also described the plans to boost Iran's missile defense systems as a top priority given the world's current situation and the existence of "sworn enemies" seeking to harm the Islamic Revolution.
Iranian officials have repeatedly underscored they will not allow foreigners to interfere in the country's defense affairs.