Iranian papers today widely covered the Expediency Council's failure to make up its mind on ratification of Iran's accession to the Palermo Convention and the Combating of Financing Terrorism (CFT).
The Parliament's decision to restore the rationing system for distributing certain basic commodities among the people also received great coverage.
The above issues, as well as many more, are highlighted in the following headlines and top stories:
Abrar:
1- War Deprives over 2m Syrian Kids of Education
2- Mike Pence: We'll Counter Iran under Trump's Leadership
3- Parliament Agrees to Rationing of Basic Commodities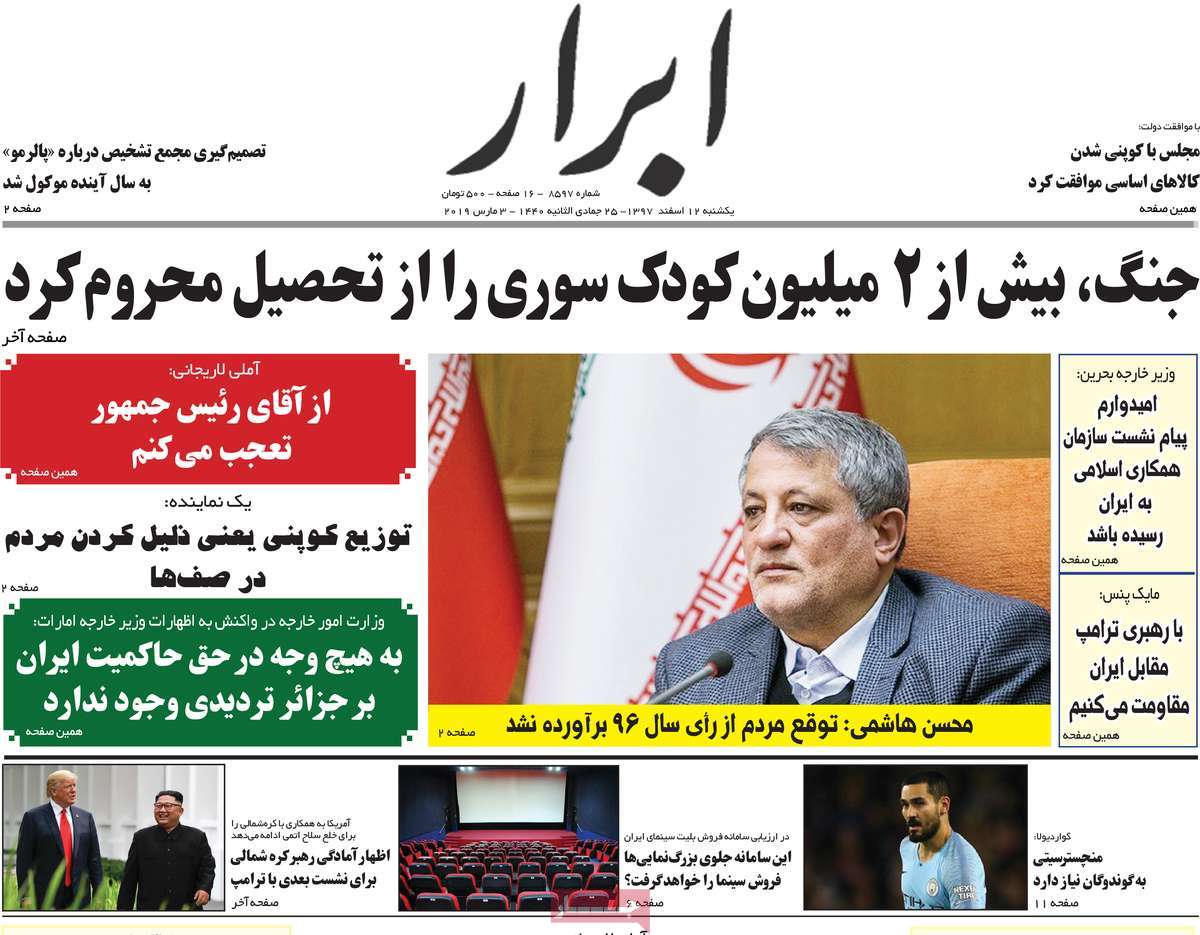 ---
Afkar:
1- Palermo Bill Still in Limbo
2- Health Minister: Import of Pharmaceuticals with Iranian Counterpart Banned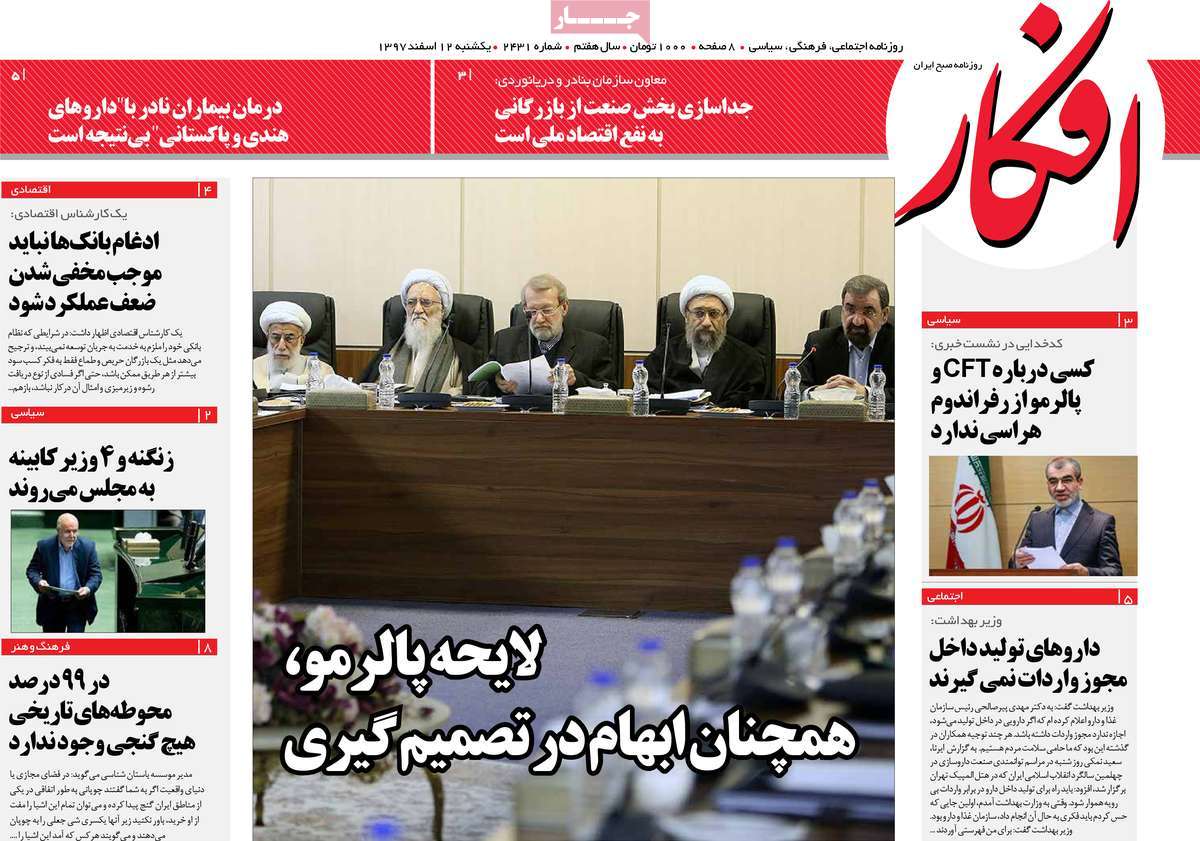 ---
Arman-e Emrooz:
1- Return of Rationing Coupons
2- Fruitless Honeymoon of Kim, Trump [Editorial]
3- Decision on Palermo Convention to Be Made Next Year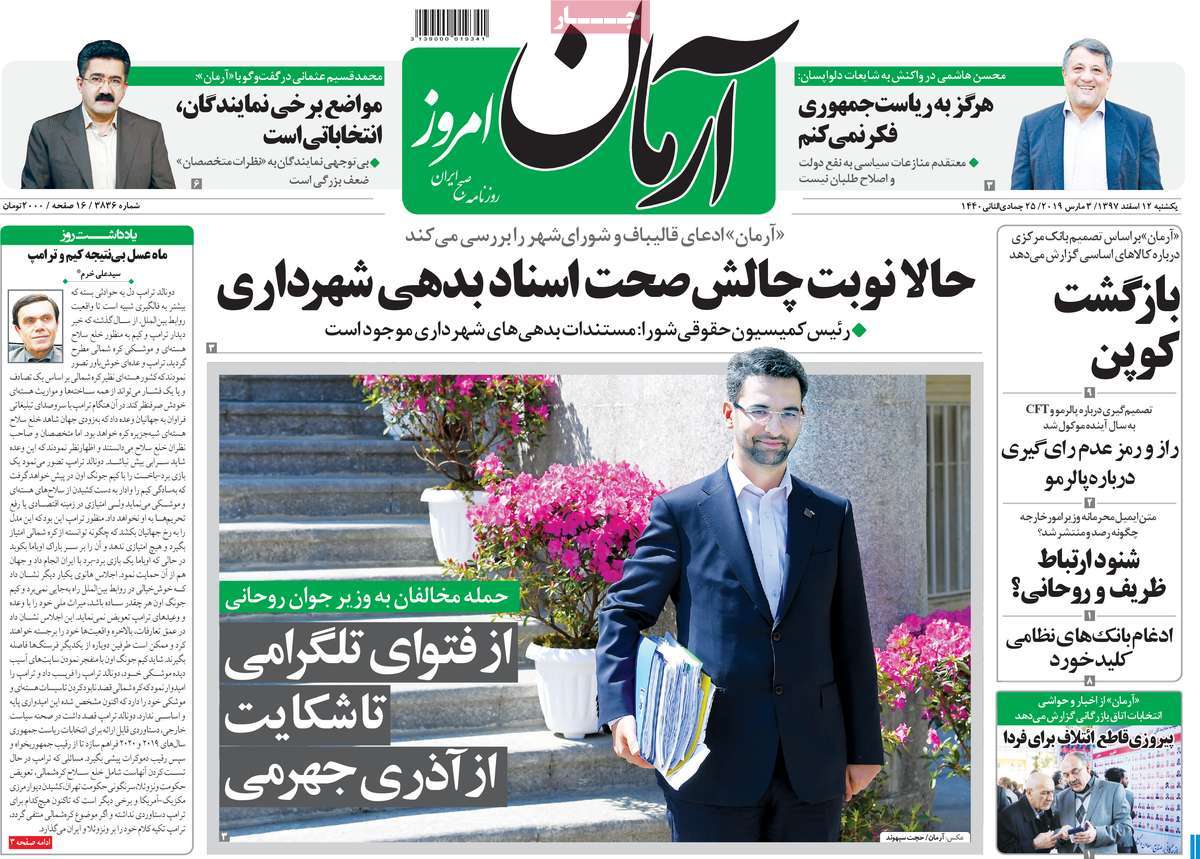 ---
Ebtekar:
1- Behaviour of FATF, Europe Effective on Palermo Approval
2- Zarif's Significant Role in International Developments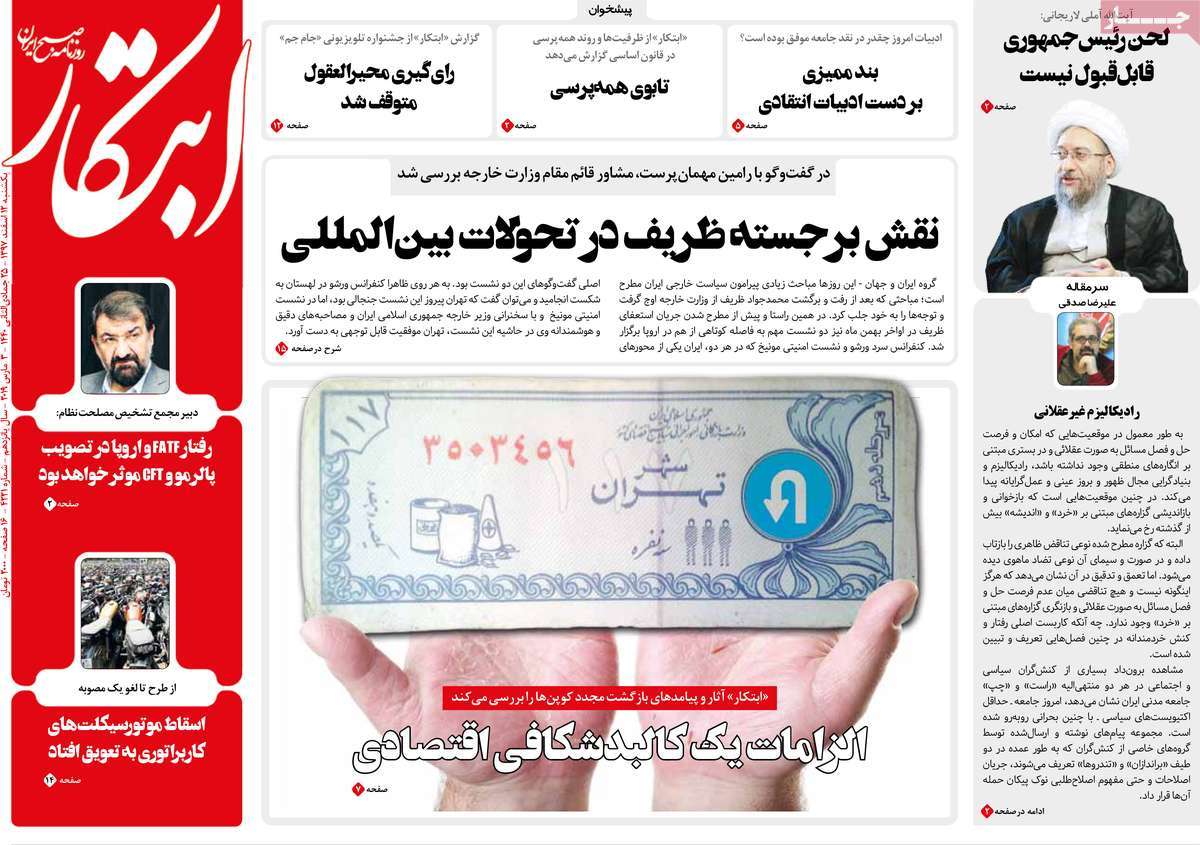 ---
Etemad:
1- Bypassing Sanctions for People: Why Iran Needs Convergence
2- Guardian Council: We're Not Afraid of Referendum on FATF
3- Iran Envoy to Russia: We Should Abandon 20th-Century Mentality of Either Russia or West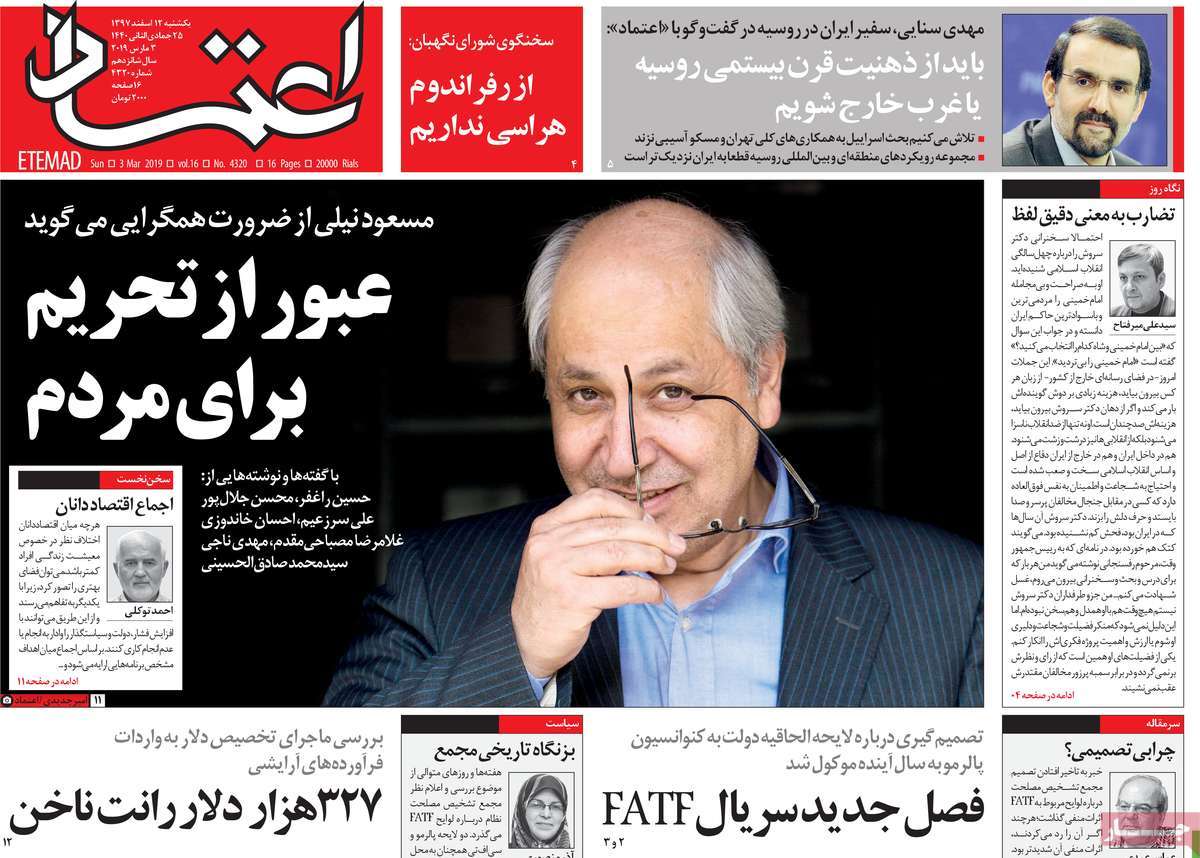 ---
Ettela'at:
1- Health Minister: Iranian Medicine Companies Have Made Us Self-Sufficient on Many Drugs
2- Algerian People Protest against Bouteflika: Army Wants President to Remain in Switzerland
---
Javan:
1- Palermo Bill Put on Hold at Request of Gov't, Parliament
2- Pyongyang: 12 Months of Talks with Americans Futile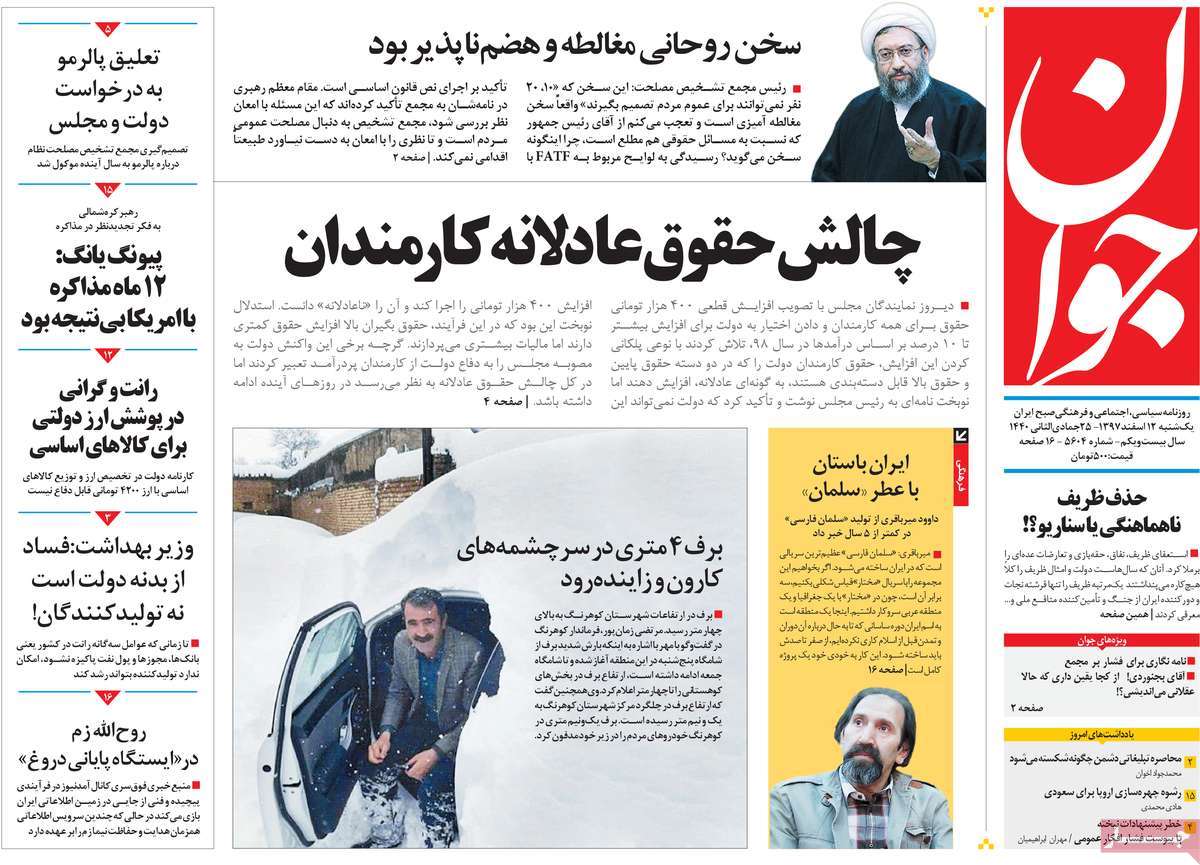 ---
Jomhouri Eslami:
1- Banks, Credit Institutions Affiliated with Military Forces to Be Merged into Sepah Bank
2- Expediency Council's Talks over Palermo Once Again Left Unfinished
3- 3 Failures of Trump in 3 Days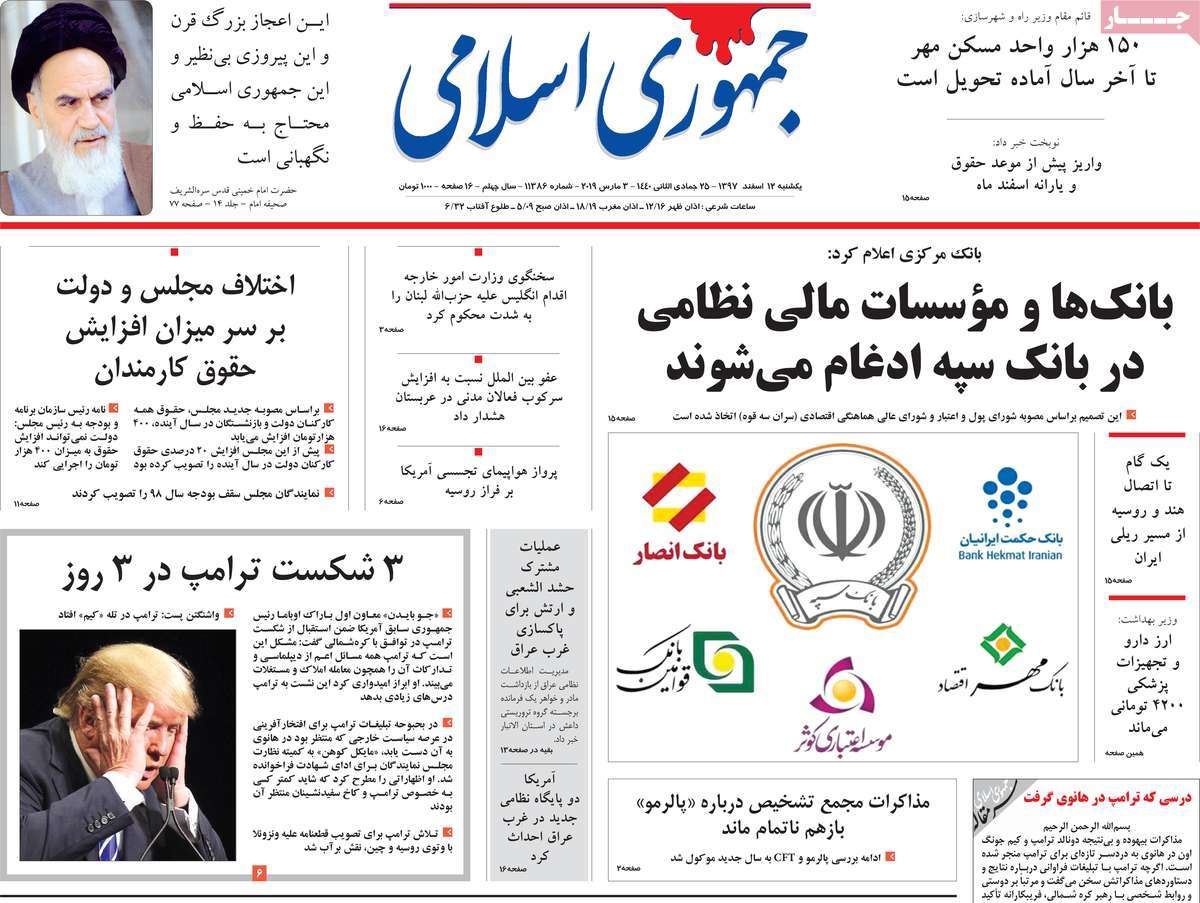 ---
Kayhan:
1- How Should FATF Tell Iran It Seeks to Impose All-Out Bans on Iran?
2- 120 Tonnes of Cosmetics Imported to Iran from European States!
3- Washington Post: Trump in Kim's Trap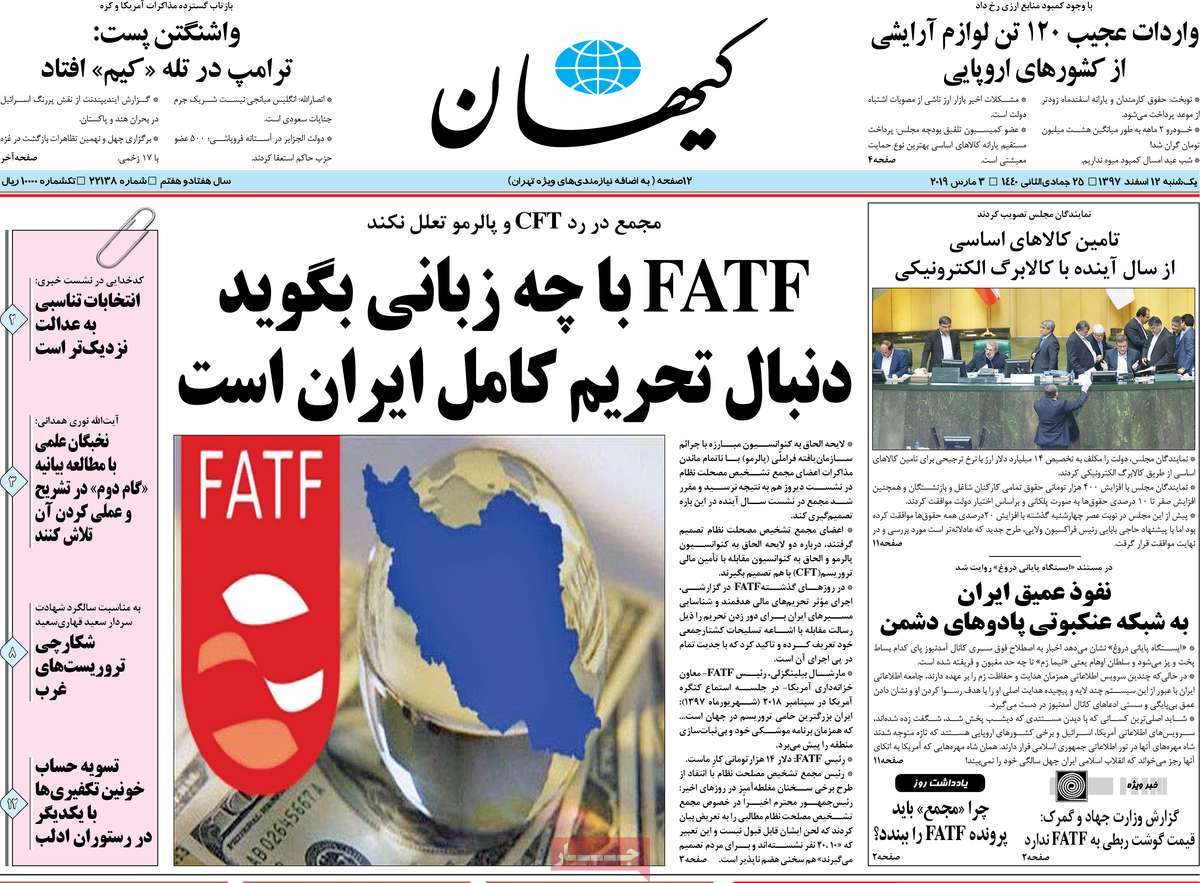 ---
Setareh Sobh:
1- Trump to Be Disqualified from Running for President If He's Proved to Be Insane
2- Algerian Rise against Corruption, Unemployment
---
Shahrvand:
1- Detoxification of 800 Addicted Infants, Kids
2- Attack on Taboo of Referendum: Lawmakers Working on Referendum over Four Issues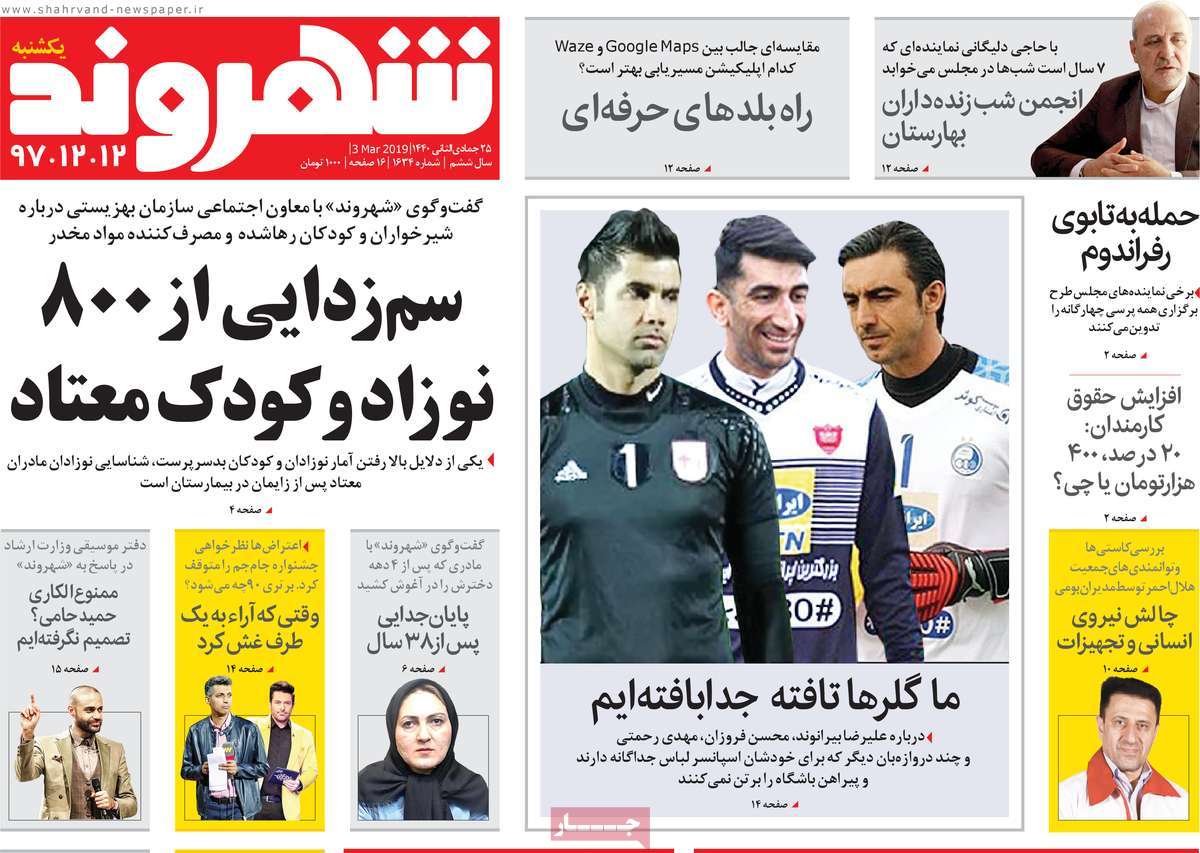 ---
Shargh:
1- Military Banks to Be Merged
2- Is the Government the Only One to Blame? [Editorial]