Six weeks after Iraq's second-largest city Mosul was declared liberated, the Iraqi PM announced that the battle to oust ISIS from Tal Afar, 60 kilometres west of Mosul, has been officially started, according to Arab media reports.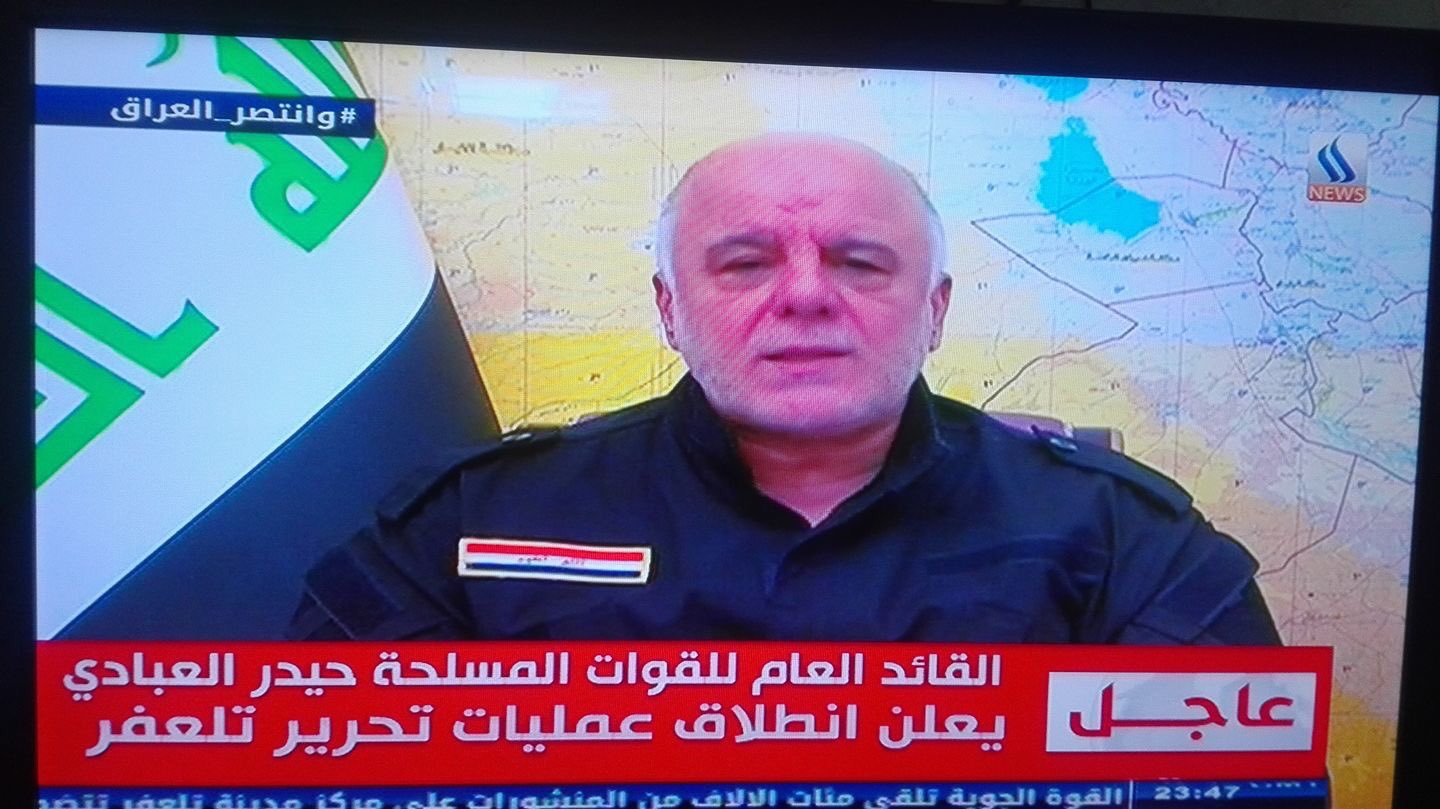 Iraq's official military spokesman Brigadier General Yahya Rasoul told reporters on Friday that the fight will involve the Iraqi Army, counter-terrorism services (CTS), police and Hashd al-Shaabi popular forces (PMUs).
Meanwhile, a spokesman for the Iraqi Popular Mobilization Units (PMU) says thousands of pro-government fighters are going to participate in the operation to retake Tal Afar.
Speaking in an exclusive interview with Lebanon-based Arabic-language al-Mayadeen television news network on Friday, Ahmed al-Asadi said 20,000 volunteer forces, commonly known by the Arabic name Hashd al-Sha'abi, will take part in the battle for Tal Afar.
"We have information about the presence of foreigners within ISIS ranks in Tal Afar, but we do not know their identity," Asadi pointed out.
He noted that the operation to liberate Tal Afar will not take long, but rather several weeks.