"We do not regard any sovereignty for the parties and groups in North Iraq, and this is a common belief held by the Armed Forces of the both sides (Iran and Iraq)," Major General Mohammad Hossein Baqeri said in a joint press conference with his Iraqi counterpart Major General Othman al-Ghanmi, held in Tehran on Wednesday evening.
"The Islamic Republic of Iran recognizes integrated and unified Iraq, and as the Iraqi prime minister has said, Iran's common frontier with Iraq are the existing legal borders," the Iranian general noted.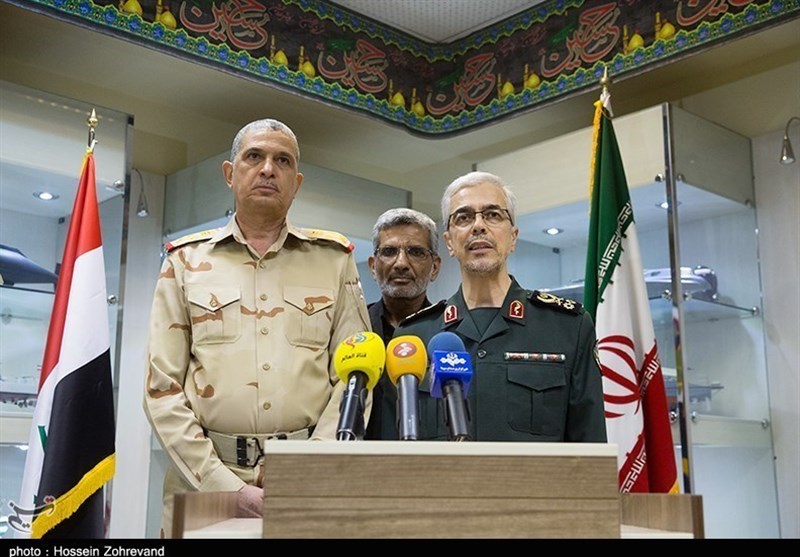 Both Tehran and Baghdad disapprove of the Iraqi Kurdistan Region's independence referendum, Major General Baqeri added, stressing that Iran does not agree with any change in Iraq's geography or with the secession of any region from that country.
He also noted that he has reaffirmed Iran's commitment to supporting the Iraqi government, Army, and the Popular Mobilization Units (PMU) -also known as Hashd al-Shaabi- in the meeting with the visiting Iraqi general.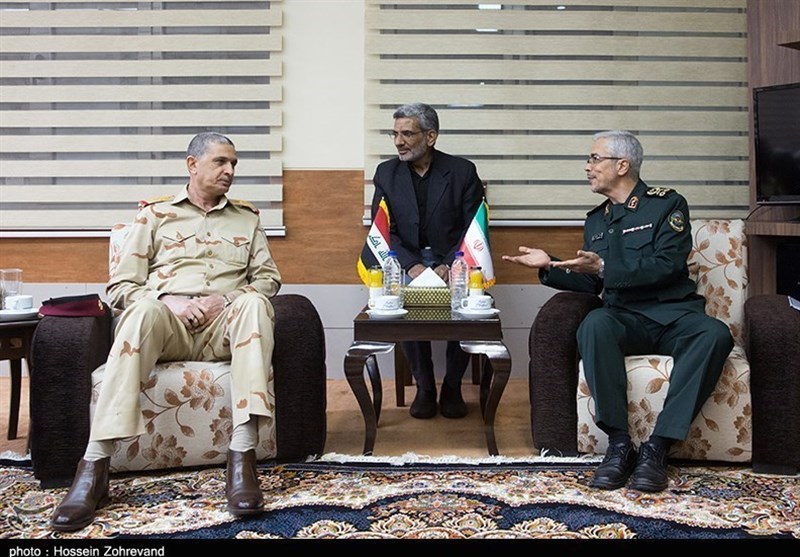 For his part, Major General Ghanmi said their talks have revolved around military cooperation between Tehran and Baghdad, the necessary coordination amid the current critical situation, and the efforts to ensure security along the common borders.
Separately on Wednesday, Baqeri met with senior military and political officials from Turkey, during which the two sides discussed a variety of issues, including the Kurdish referendum in Iraq.
Baqeri told reporters after the meeting that both the Iranian and Turkish sides were concerned that the Kurdish vote in Iraq could lead to tensions in the Arab country, the repercussions of which could engulf the regional countries.
While Iraq's Kurds rushed headlong into a vote for independence on Monday, all neighbors and countries in the Middle East, including Iran and Turkey, have voiced opposition to the vote and supported the Baghdad central government.