Iranian papers today covered the decision by the Financial Action Task Force (FATF) to extend the suspension of its anti-Iran measures for four more months, giving Iran more time to ratify the bills required for getting the country out of the global anti-money laundering body's blacklist.
Also a top story was the remarks made by Iranian Foreign Minister Mohammad Javad Zarif in an interview with a Swiss newspaper, in which he said the country may leave the Iran nuclear deal if the nation wants so.
The above issues, as well as many more, are highlighted in the following headlines and top stories:
Abrar:
1- Zarif: Remaining in JCPOA Depends on Our People's Resolve
2- Saudi Arabia Seeking to Steal Iran's Big Oil Clients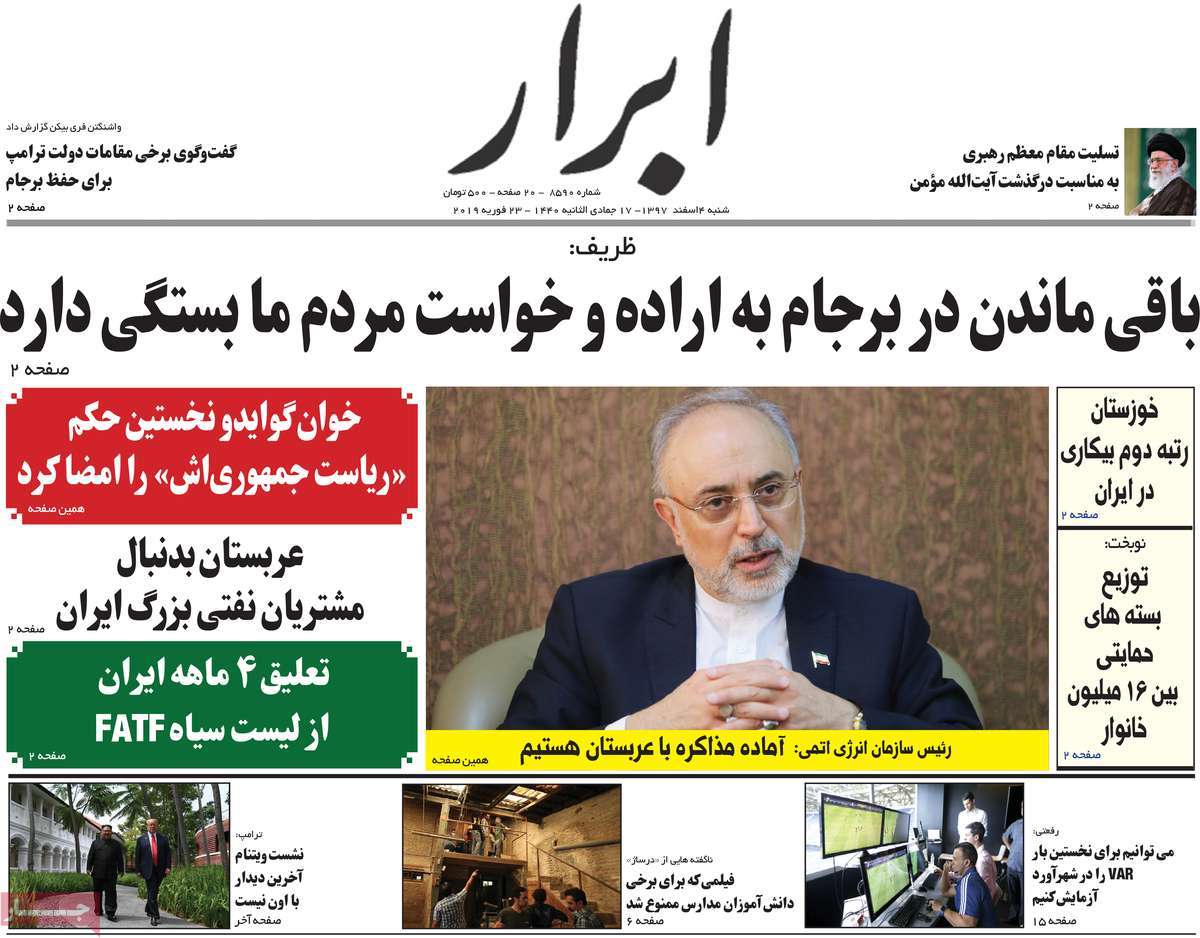 ---
Aftab-e Yazd:
1- Government Still Doesn't Have Spokesman after 7 Months
2- Amid Price Hikes, State TV Telling People Not to Eat Meat Because It Causes Cancer!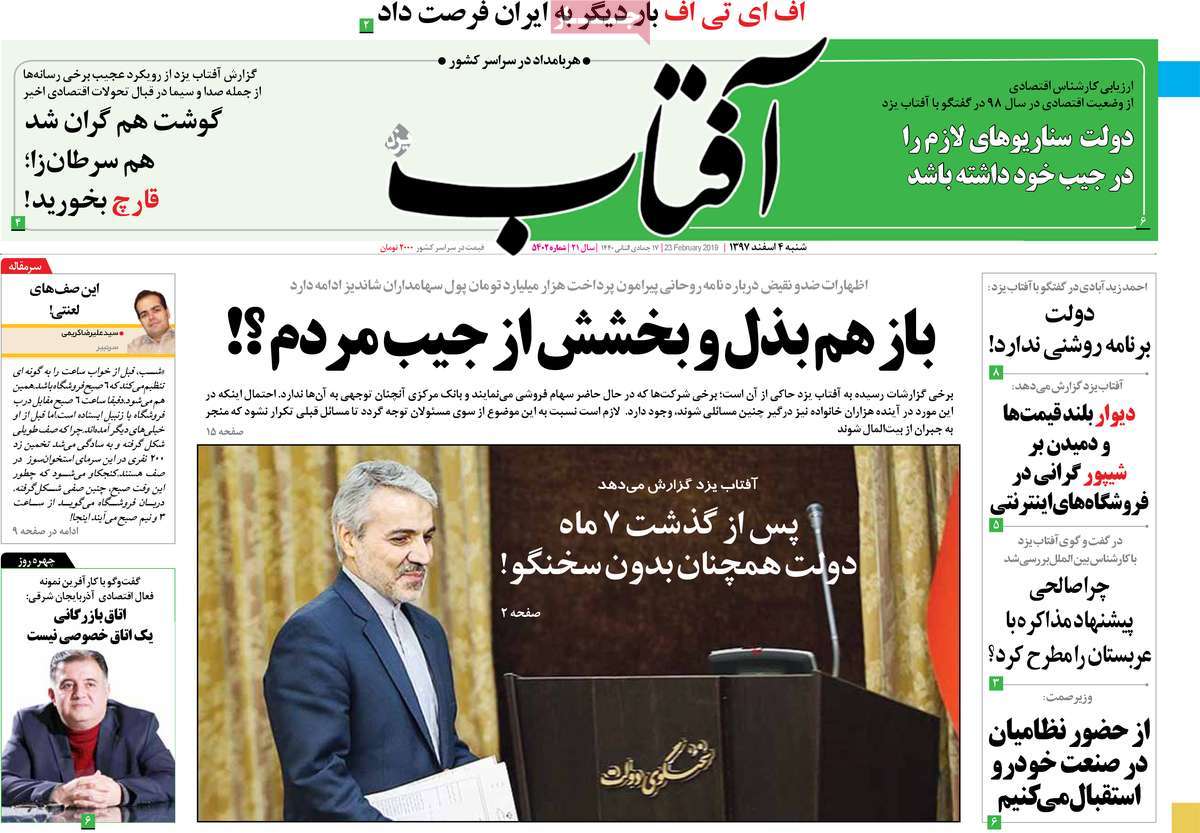 ---
Arman-e Emrooz:
1- Expediency Council's Last Deadline for Passing FATF
2- Expediency Council Should Avoid Political Motivations
3- China to Mediate between Iran, Saudi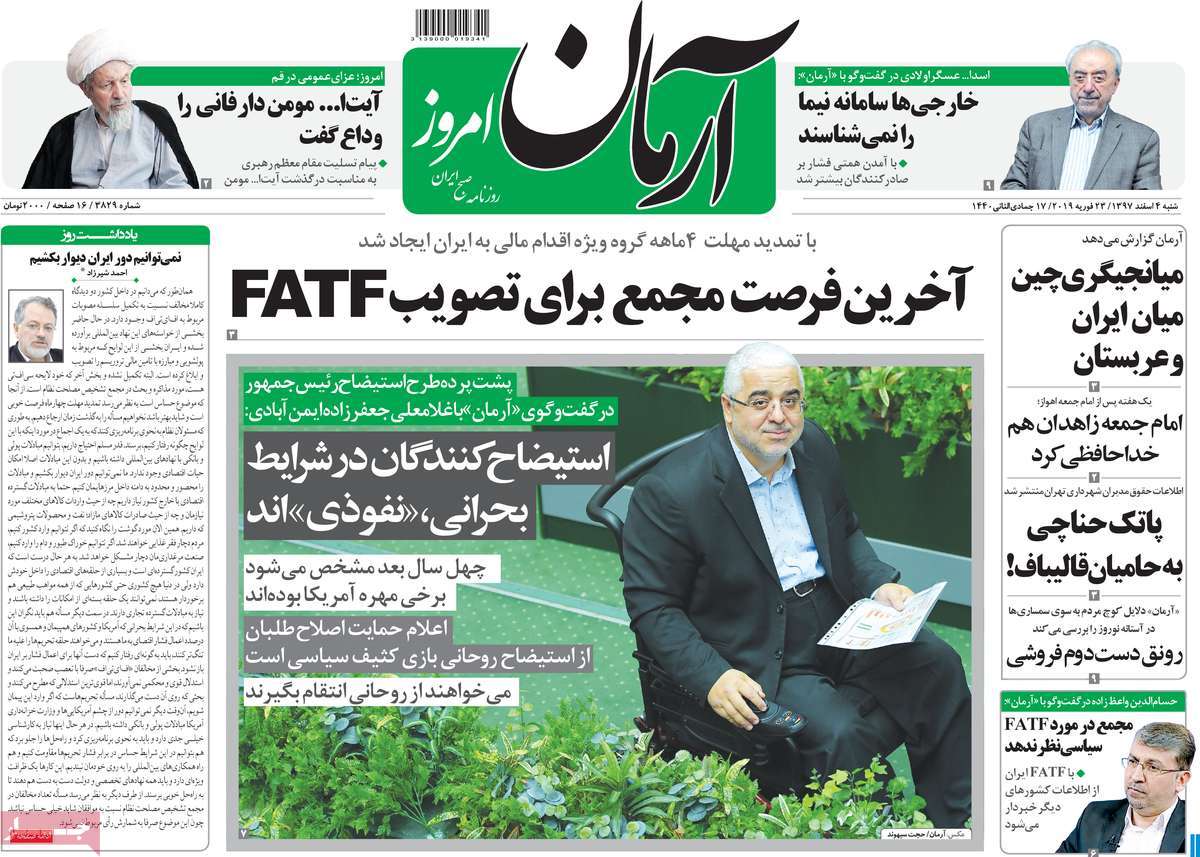 ---
Donya-ye Eqtesad:
1- Pre-Crisis Symptoms in World Economy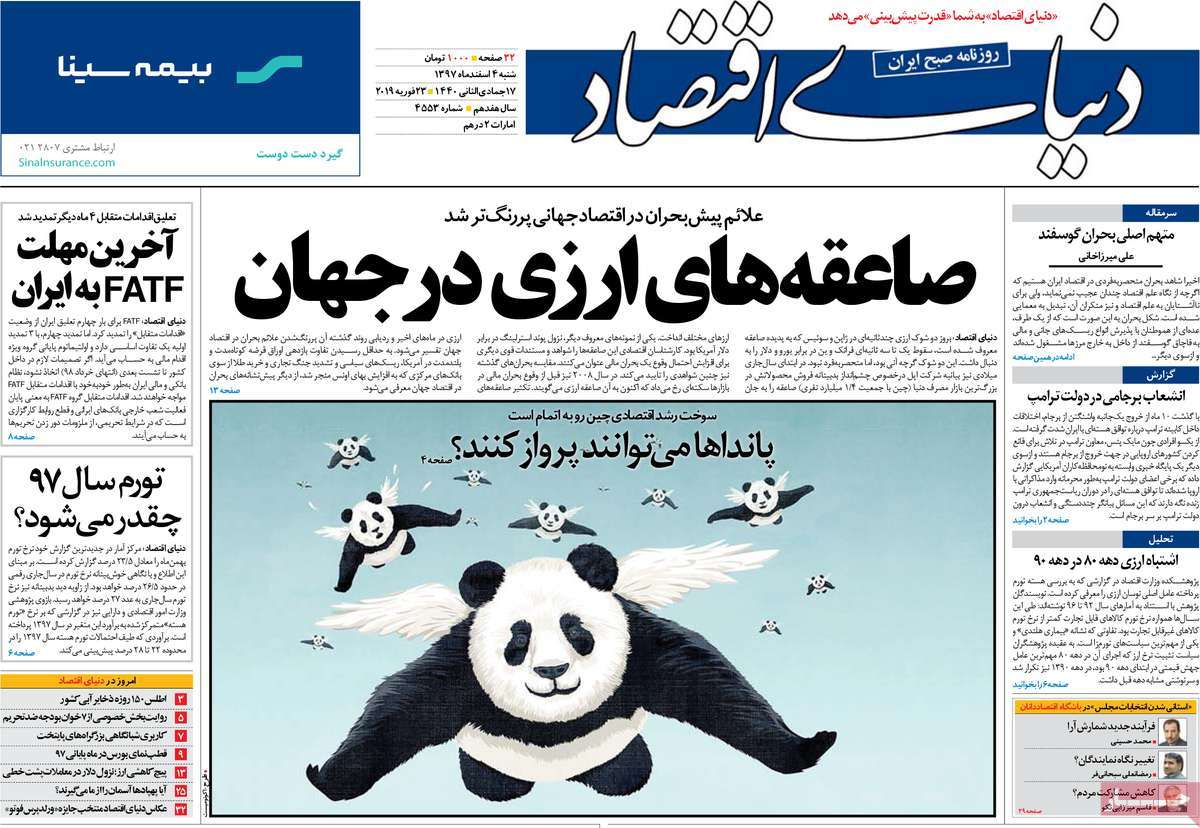 ---
Ebtekar:
1- Kashmir, Geopolitics of Crisis in Subcontinent
2- Campaigns for Iran's 2020 Parliamentary Elections Kicked Off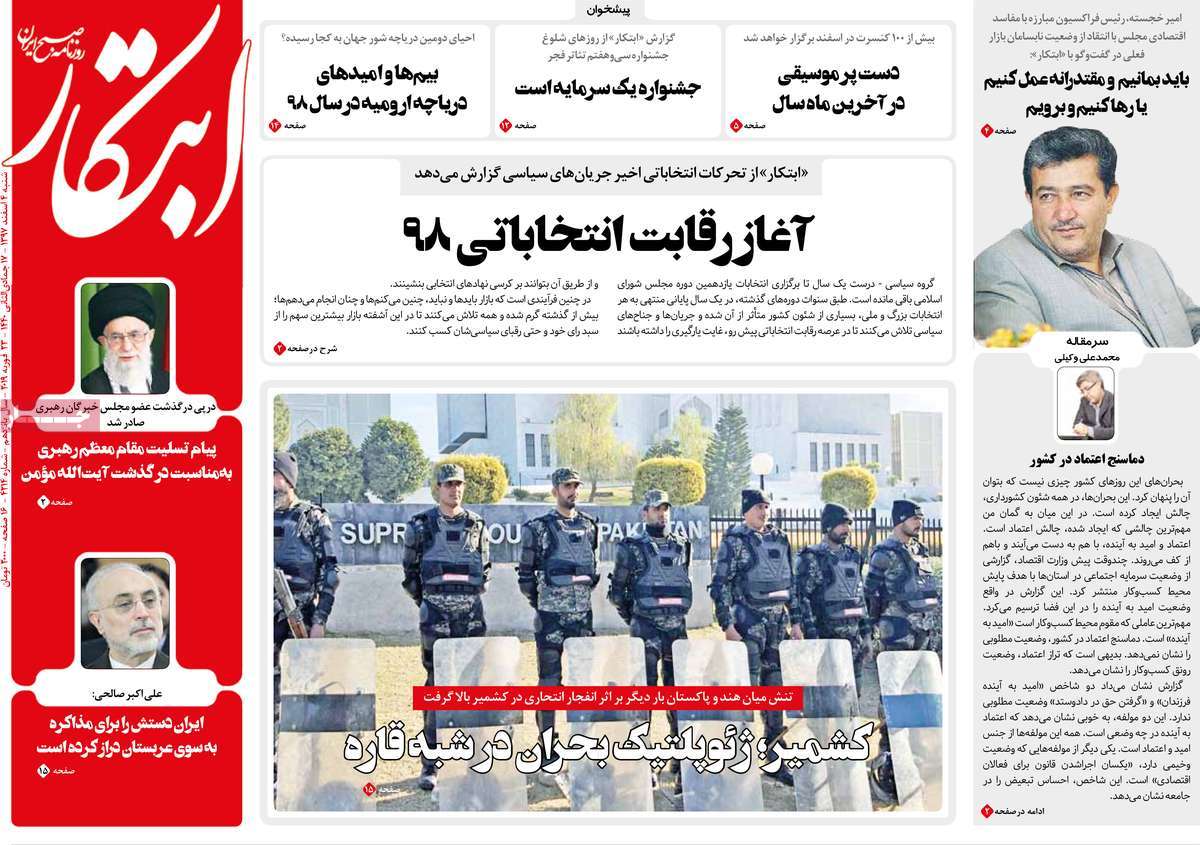 ---
Etemad:
1- Iran Nuclear Chief Calls for Negotiation, Even with Saudi Arabia, to Settle Regional Woes
2- Senior Iranian Cleric Ayatollah Momen Passes Away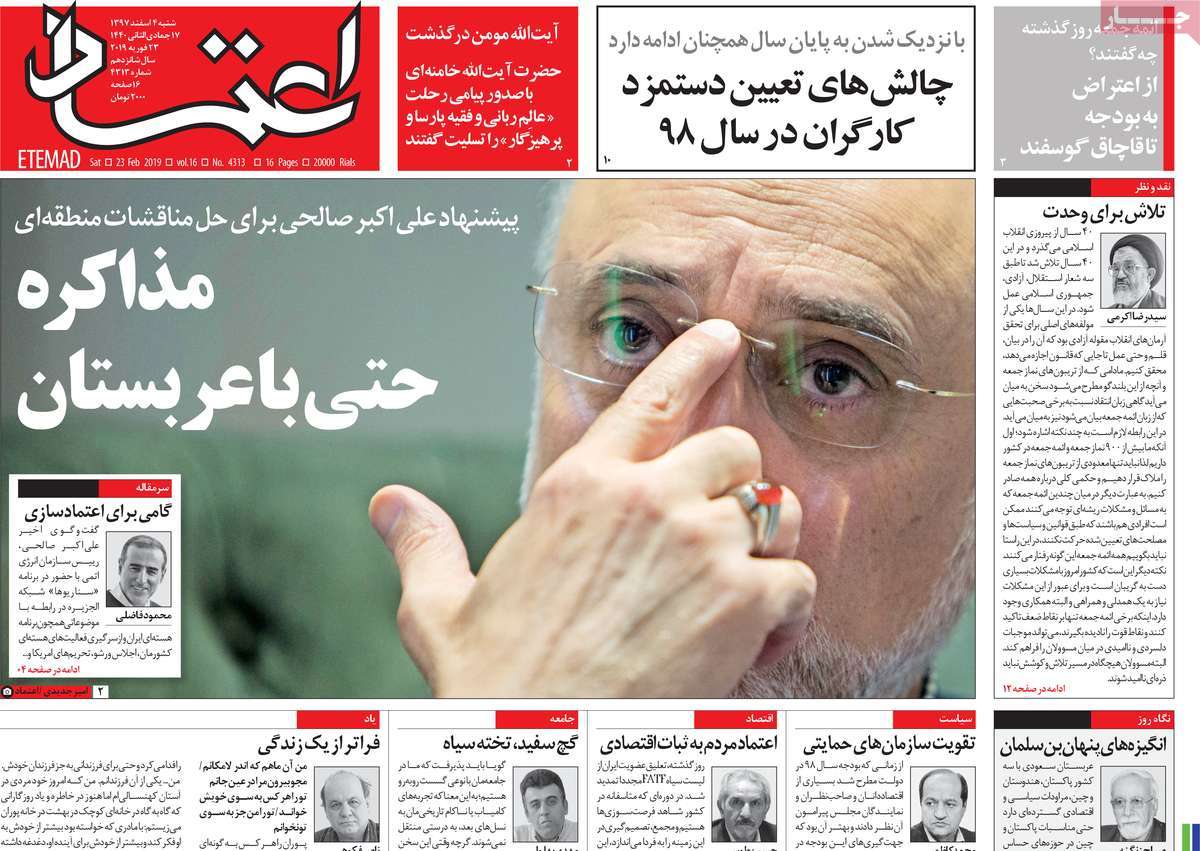 ---
Ettela'at:
1- Zarif Warns West of Iran's Withdrawal from JCPOA
2- World Condemning Israeli Assault on Al-Aqsa Mosque
---
Haft-e Sobh:
1- Efforts to Control Madness of US Dollar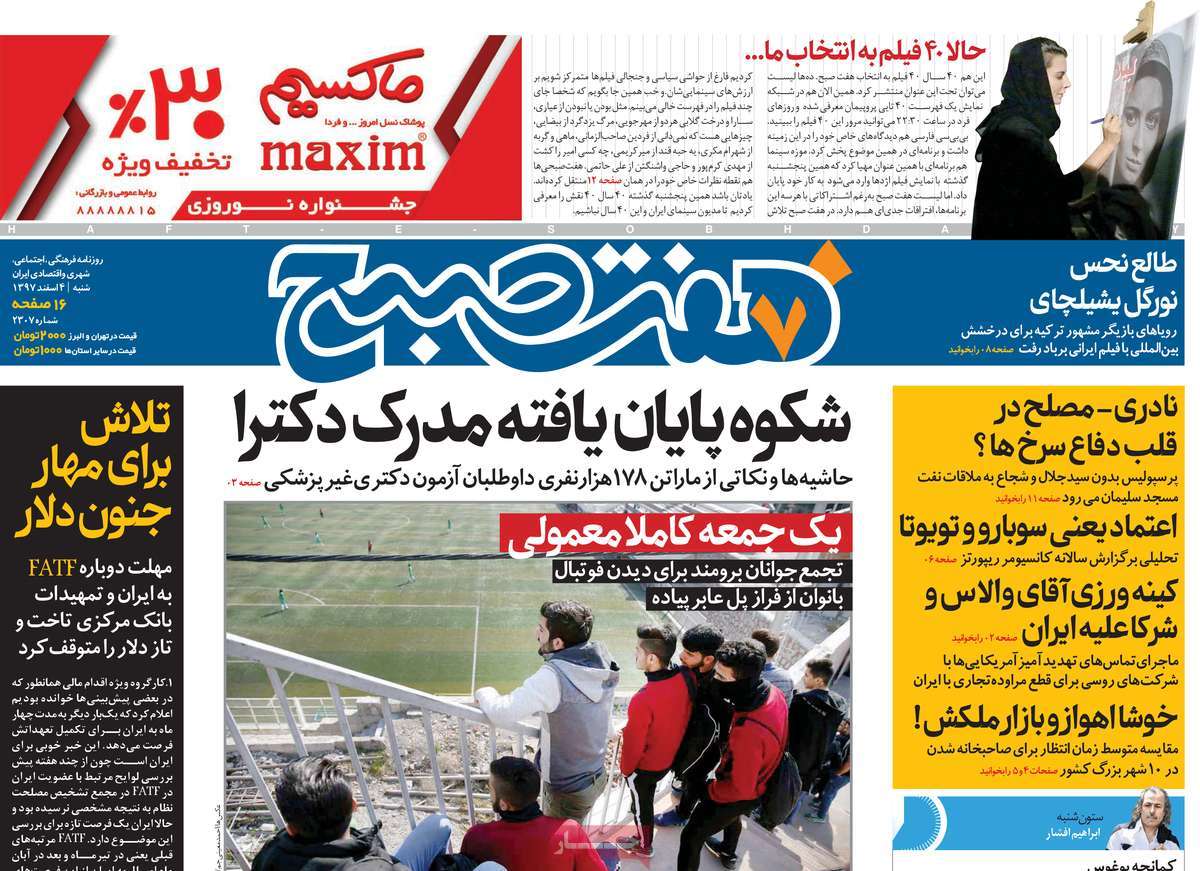 ---
Jame Jam:
1- How Iranians Are Smuggled: A Report on Illegal Smuggling of Humans Out of Iran
2- Price of Consumer Goods at Record High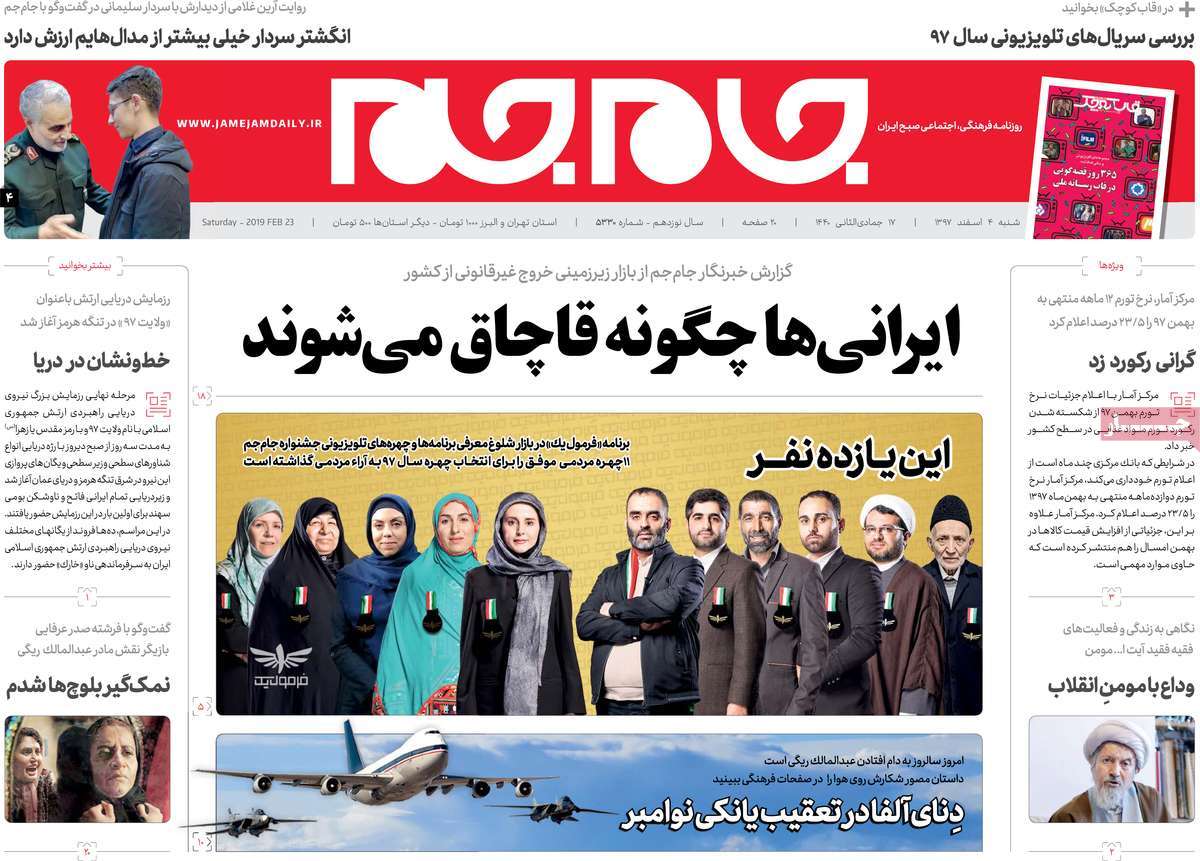 ---
Javan:
1- Zarif: We Used to Sell More Oil before JCPOA
2- FATF Seeks to Keep Iran in Limbo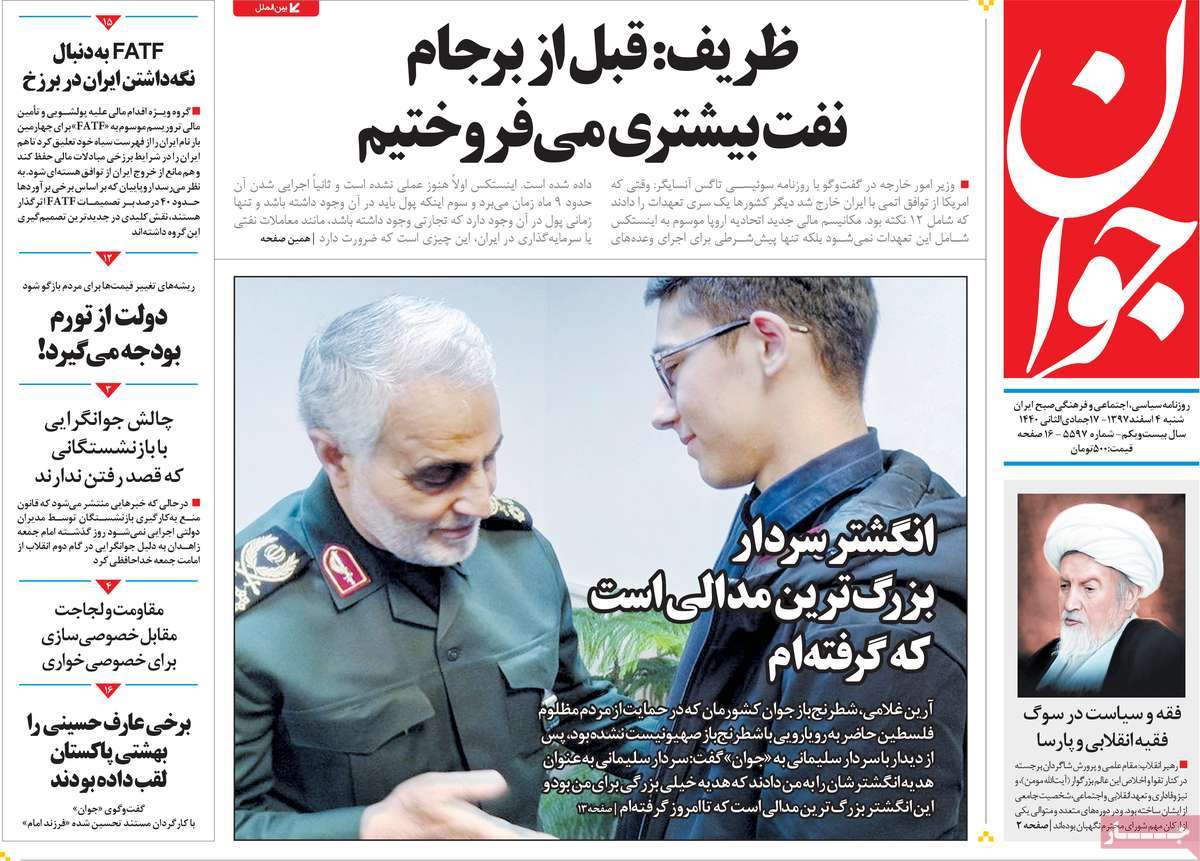 ---
Kayhan:
1- FATF Gives Iran Four More Months for Giving Up!
2- Biggest Centre of Financing ISIS Destroyed in Iraq: French Members Arrested Alive
3- From Strait of Hormuz to Indian Ocean under Umbrella of Iranian Navy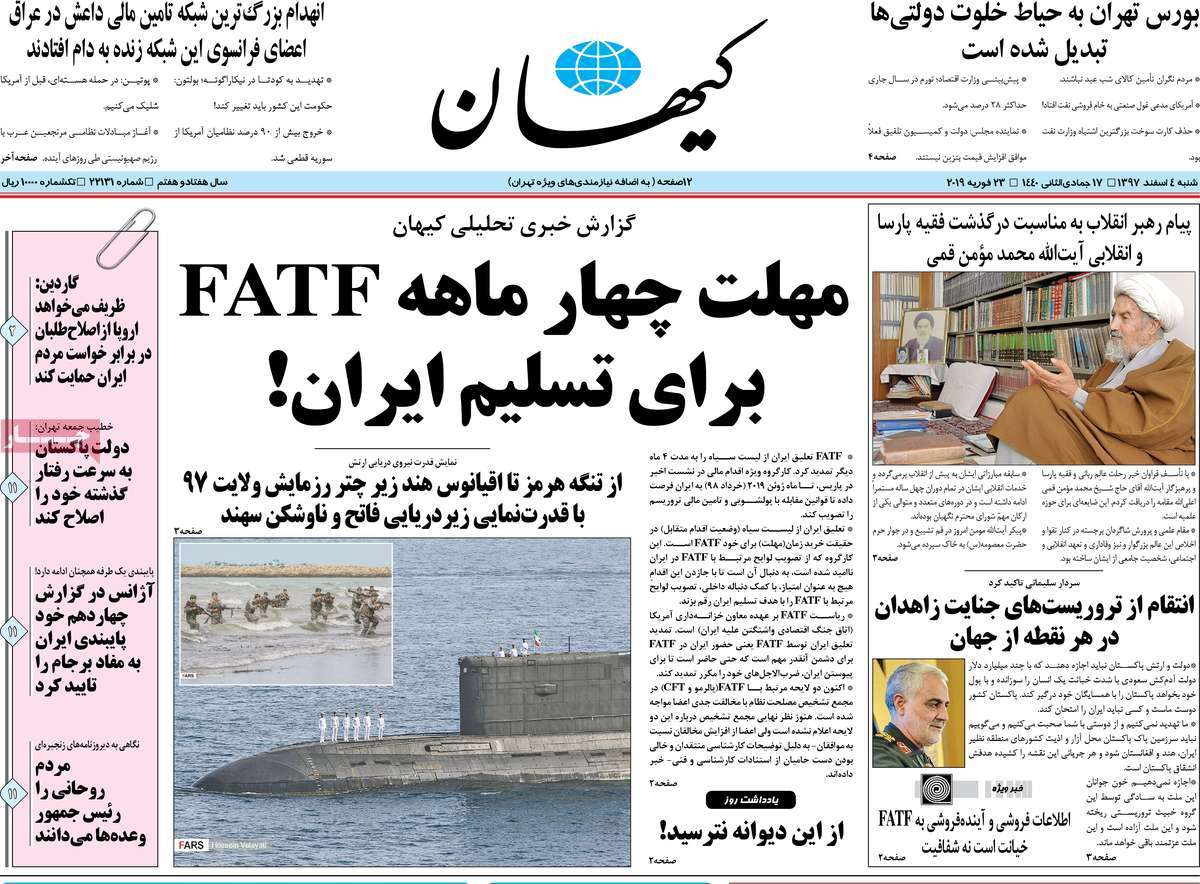 ---
Sazandegi:
1- Secret behind Murder of Arafat: New Details after 15 Years
---
Shargh:
1- FATF Gives Iran Four Months
2- Efforts to Save JCPOA from Inside Trump Administration