Rescue teams dug an underground passage from the parking garage of an adjacent building and reached the boiler room of the 17-story Plasco building that was razed to the ground on Thursday.
At least 4 bodies were detected in the boiler room in the wee hours of Monday, but the rescue teams have not still retrieved them due to dangerous situation.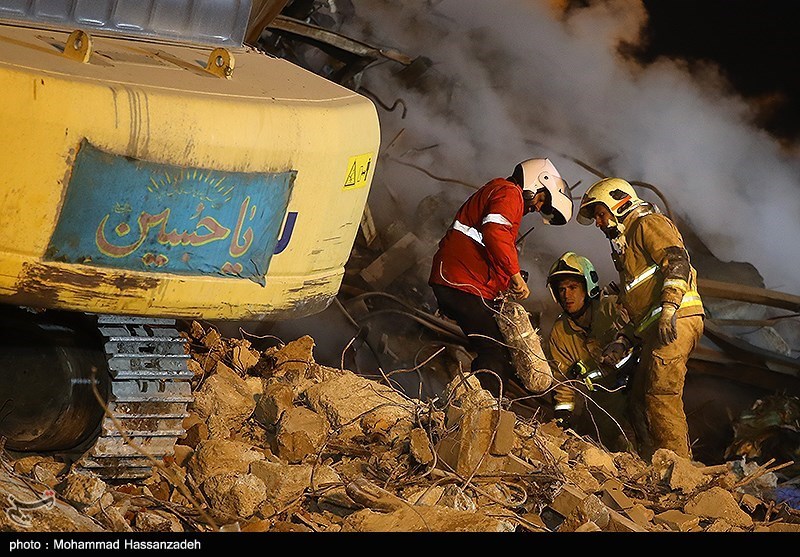 Firefighters, soldiers and other emergency responders have been digging through the smoky debris over the past four days, looking for survivors, if any.
Some 25 people are believed to have been inside the steel-and-concrete building when it collapsed.
Top stories of the Plasco building caught fire at around 8 a.m. on Thursday morning, and the whole building crumpled to the ground four hours later.
Authorities say they had repeatedly warned tenants about blocking stairwells with fabric from cramped garment workshops on its upper floors.
The structure was inaugurated in 1962 and named after a plastics manufacturing company. It was the tallest building in the city at the time of its construction. It included shopping centers and clothing workshops.