In a Wednesday address to a gathering of war veterans and commanders, as well as artists, filmmakers, writers and narrators producing works of art about the Sacred Defense, Ayatollah Seyed Ali Khamenei hailed the efforts to convey the memories of the war to the younger generation by means of art as a "very valuable and significant job."
Aside from the financial losses and fatalities in the war, the Leader explained, the Sacred Defense has left major results for the present and future, including the protection and strengthening of revolutionary morale in the society and durability of the Islamic Revolution.
Without the Sacred Defense, the "revolutionary morale would have definitely been threatened," Ayatollah Khamenei said.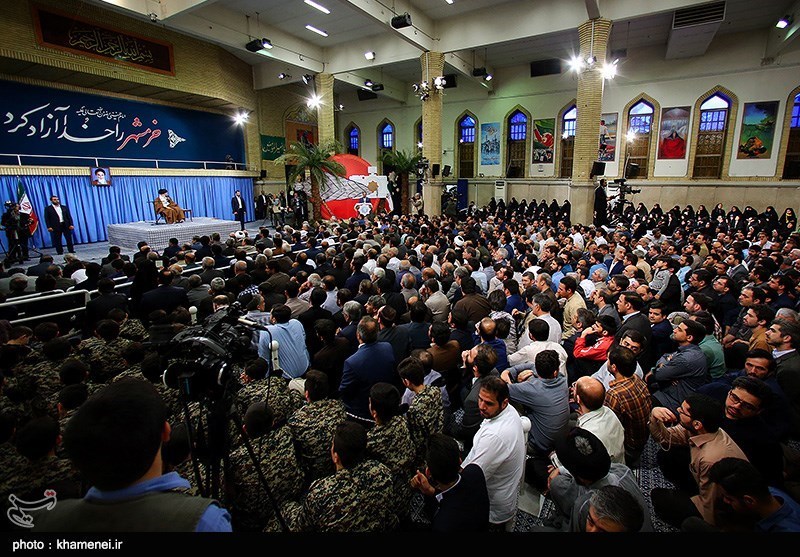 "The Islamic Republic can now claim to (be capable of) rising to all the challenges it is facing, because it has the experience of overcoming numerous tough obstacles during the Sacred Defense era," the Leader underlined.
Ayatollah Khamenei further hailed the memories of the war as a "national asset", and likened the works of art about the Sacred Defense to "cement being pumped into the pillars of the Revolution, national identity and country's progress."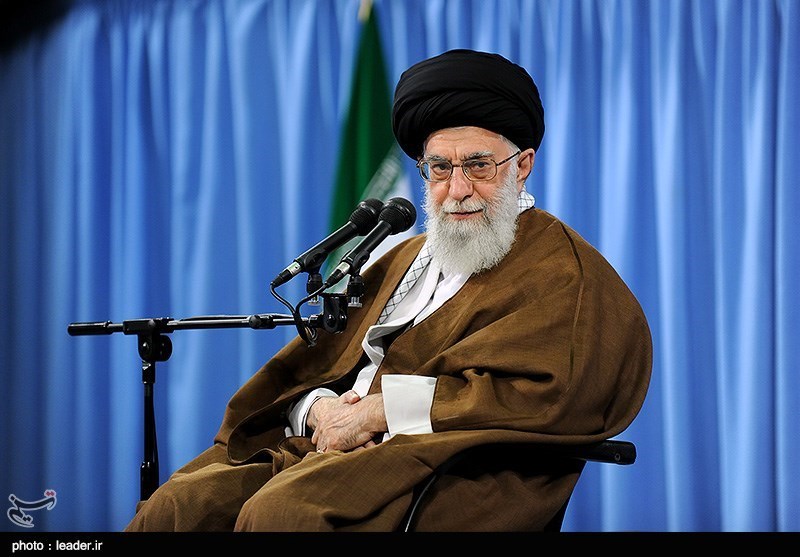 The Wednesday meeting came on the anniversary of liberation of Khorramshahr, a city in southwestern Iran which had been occupied by Iraq's Baathist army in the early 1980s.
The energy-rich city was recaptured by the Iranian armed forces on May 24, 1982.
Ayatollah Khamenei has on various occasions emphasized the necessity for cherishing the memories of the Iranian soldiers' courage and devotion to their motherland during the Sacred Defense, and has cautioned against plots to play down the values of the heroic war.