He made the sculpture in the courtyard of Milad Tower in Tehran during the symposium, which ran from April 21 to May 14, the organizers have announced.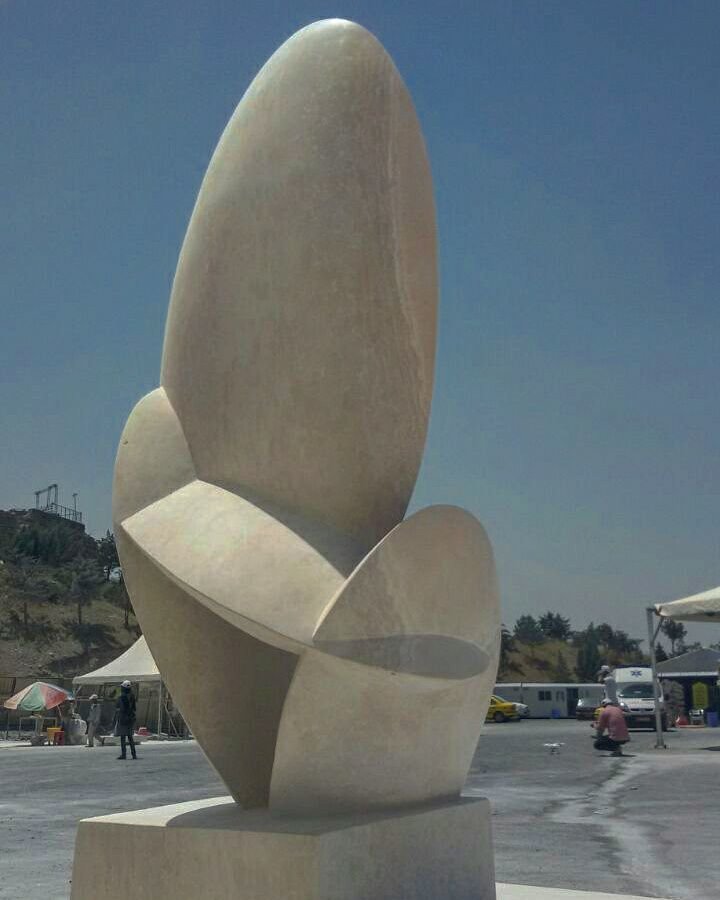 The second prize went to Mostafa Mohseni from Iran, while Francesca Bernardini from Italy and Tatsumi Sakai from Japan shared the third prize.
Two artists, Ana Maria Negara from Romania and Umit Turgay Durgun from Turkey, were also honored at the ceremony.
12 foreign and 5 Iranian sculptors competed in the contest, while 10 students took part in the non-competitive student section.
Shima Sadat Musavi, Fatemeh Akbari and Melika Nik-Khah were also honored in the students' category.
Organized annually by the Tehran Municipality's Beautification Organization, the symposium seeks to help beautify the urban environment of the city and familiarize the citizens with the process of making new designs.