In its main headline, Arman-e Emrooz said quoted the Hajj and Pilgrimage Organization, who stated that "We Won't Have Hajj This Year," and also cited Russian President Vladimir Putin's readiness to "Mediate between Iran and Saudi Arabia".
---
"Hajj 2016 Called off Due to Saudi Arabia's Obstructionism" was Asrar's take.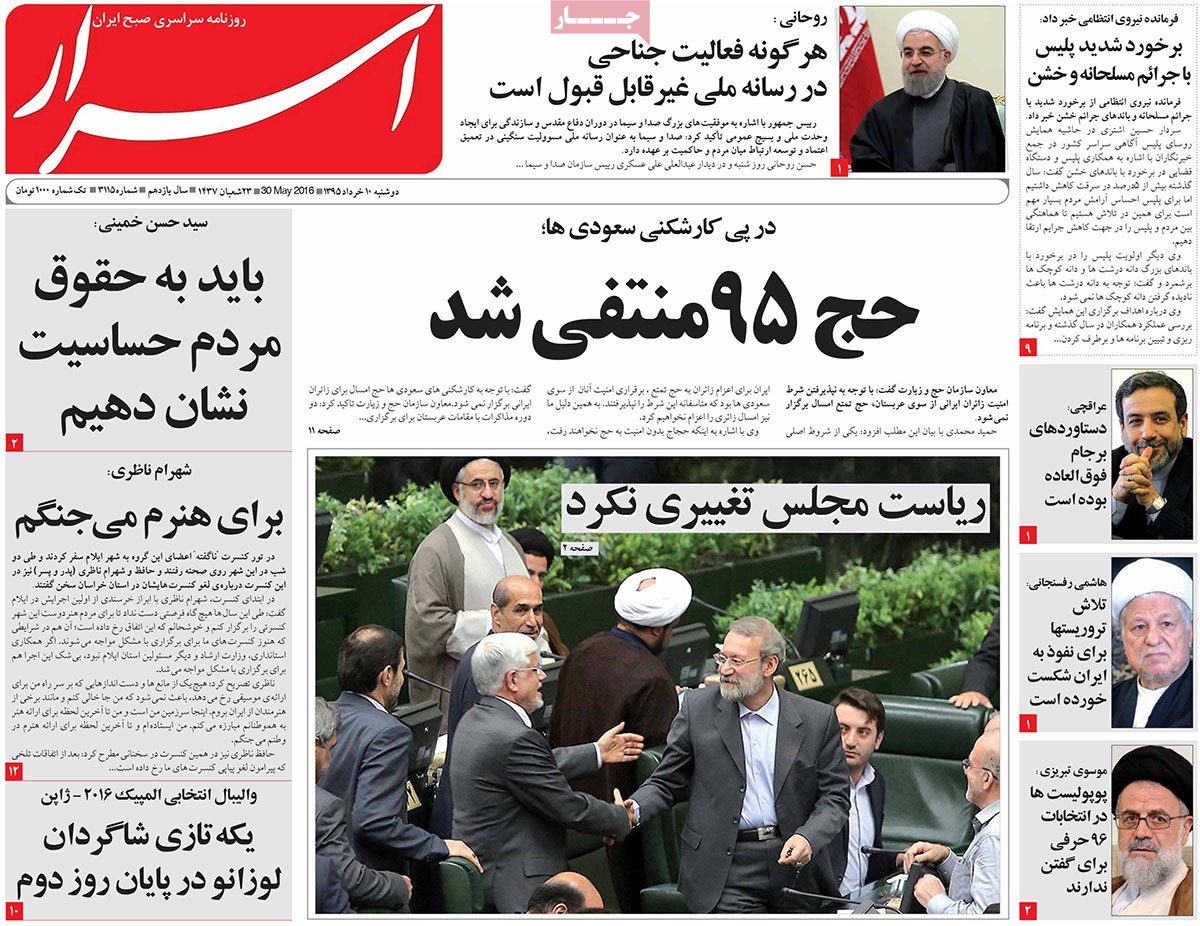 ---
Ebtekar went with "Iranians Won't Go on Hajj: Futile End to Tehran-Riyadh Negotiations".
---
Ettela'at harshly criticized the Saudi regime, saying that "Saudi Gov't Opposed Iranians' Hajj Pilgrimage."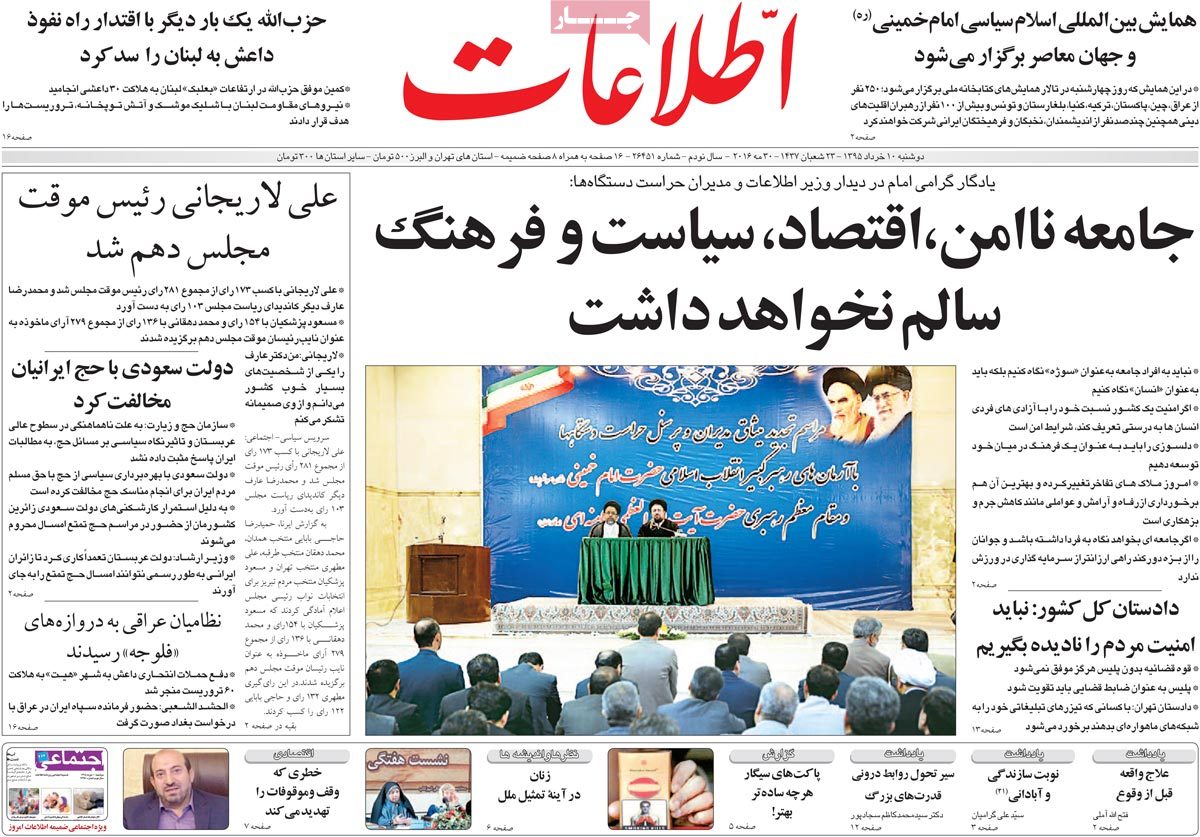 ---
The newspaper Jomhouri Eslami also followed suit, writing "Saudi Regime Deprives Iranians of Hajj Pilgrimage".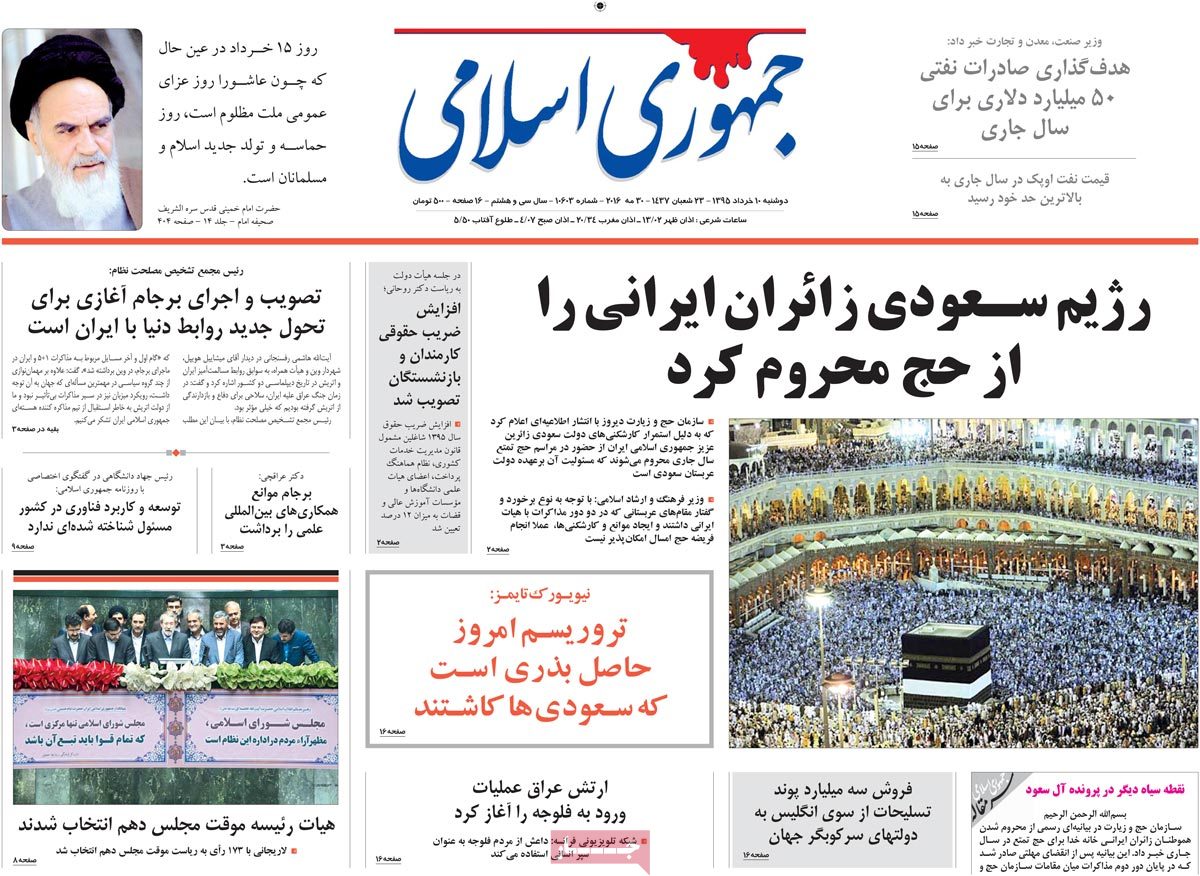 ---
Shorou and Vatan-e Emrooz ran headlines in a similar vein, printing "Al Saud's Obstacle for Iranian Pilgrims," and "Route to Hajj Blocked by Saudi Arabia's Obstacles" respectively.
---
Siasat-e Rooz's headline questioned the worthiness of the Saudi ruling family, saying, "Al Saud [Family] Don't Deserve to Host Hajj Pilgrims: People, Clerics, and Authorities Didn't Accept Saudi Arabia's Cruel Provisions".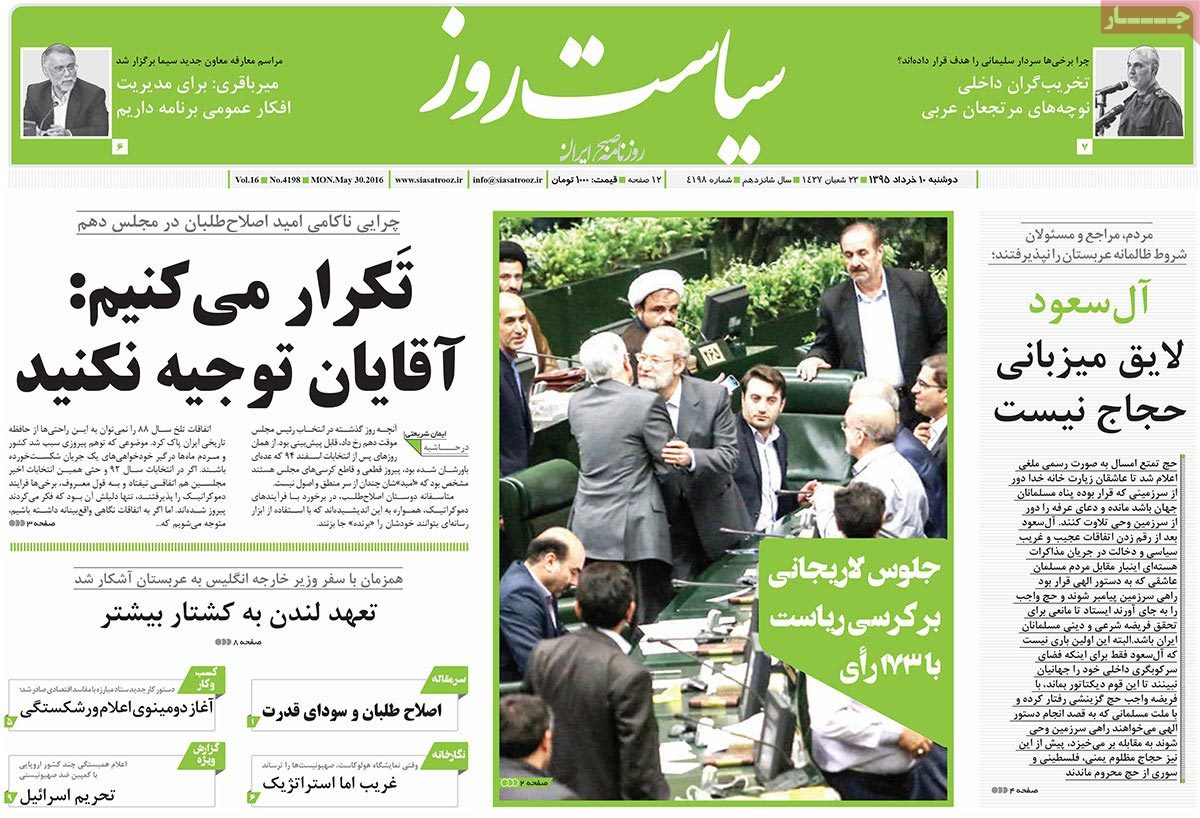 ---
IRIB's official newspaper, Jame Jam, struck a defiant tone with "Iran Says No to 'Saudi' Version of Hajj Pilgrimage".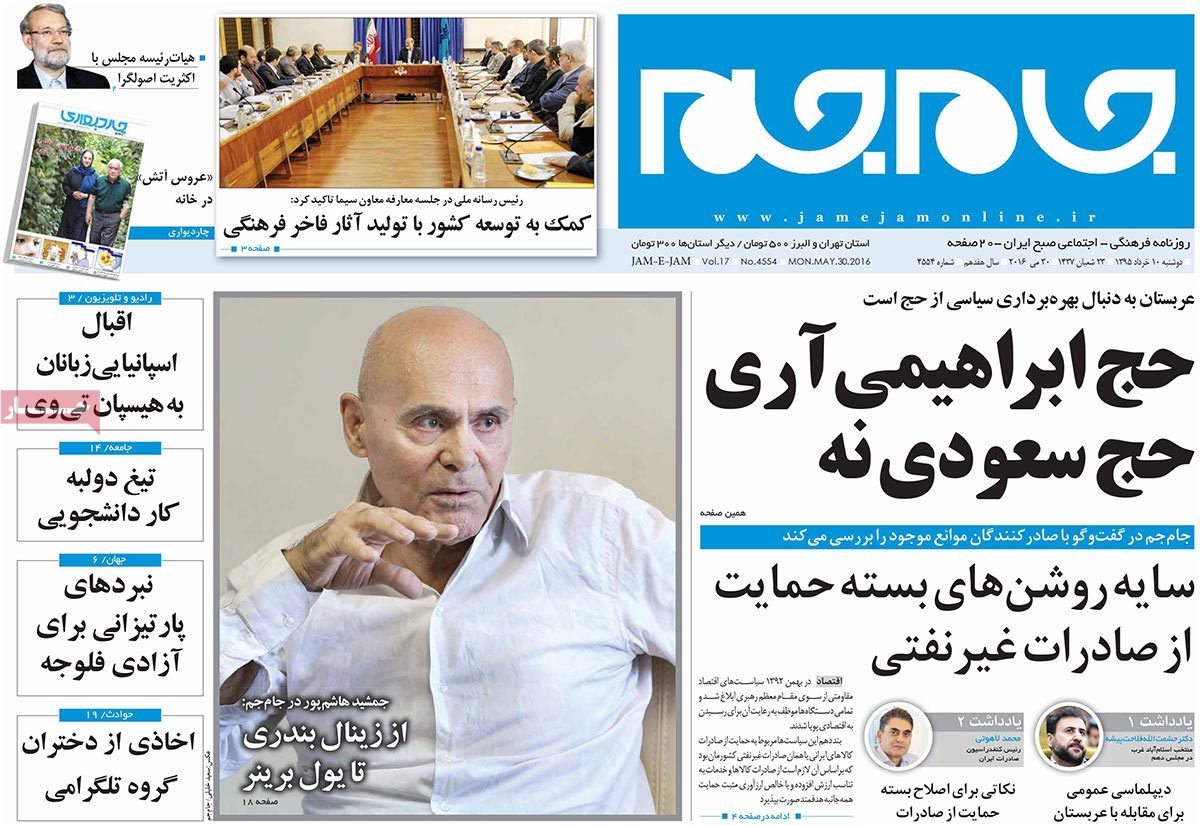 ---
The conservative Javan also said, "Iranians' Hajj Called Off until It Is Held in Abrahamic Style".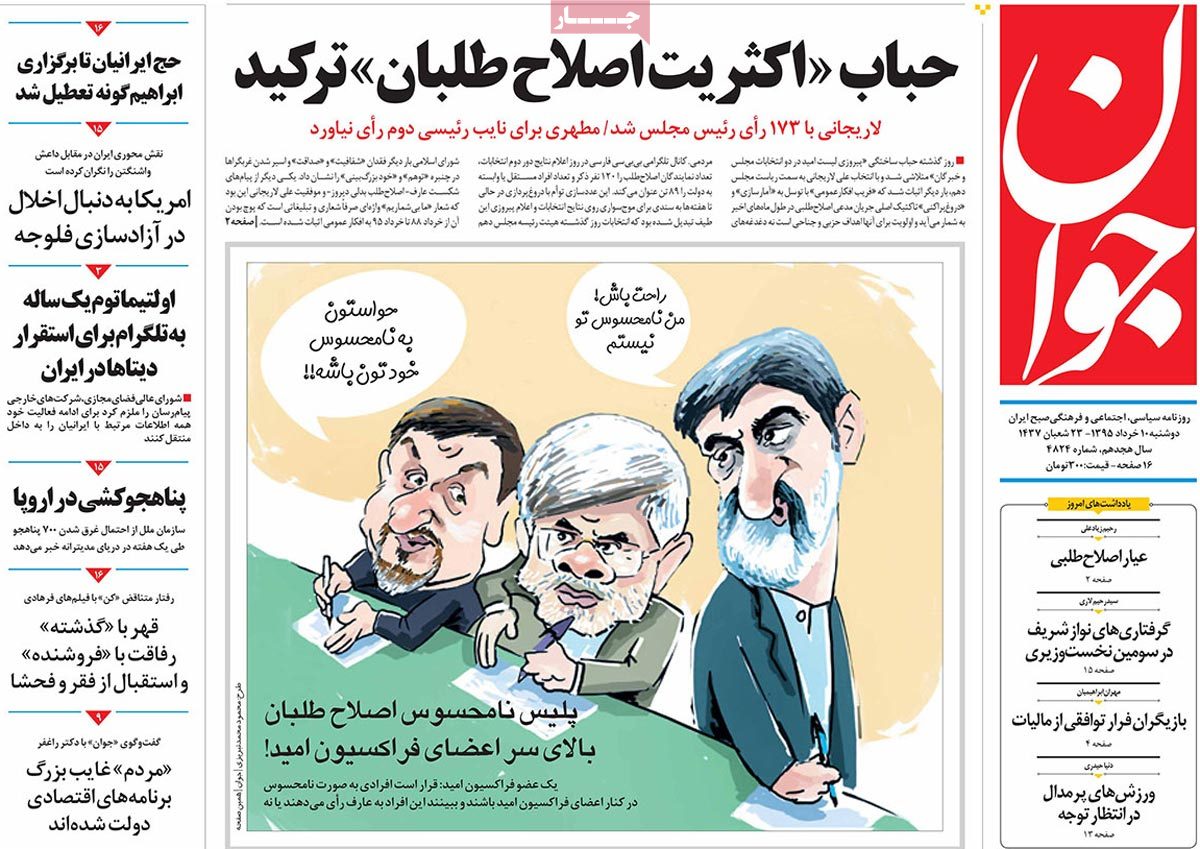 ---
Ghanoon, however, was the sole newspaper which chose to focus on the Iranian demonstrators who attacked the Saudi embassy, raising tensions and leading to the severance of diplomatic relations. Its headline on Monday was "Epic of the Wilful! A Report on How the Hajj Pilgrimage Was Called Off for Iranian Pilgrims".