The regime in Manama carried out the death verdicts on Sunday in defiance of ongoing protest rallies across the kingdom.
The rallies began on Saturday and lasted into Sunday, when the outraged public marched across the capital Manama and the northeastern villages of Nuwaidrat and al-Dair after the morning prayers, Press TV reported.
On January 9, Bahrain's Court of Cassation upheld the death penalties given to Sami Mushaima, Abbas Jamil Tahir al-Sami' and Ali Abdulshahid al-Singace over allegations of killing a member of Emirati forces who had been assisting Manama in its suppression of Bahraini protesters in the northern village of al-Daih back in March 2014. Seven other convicts have also been sentenced to life in prison in the case.
The defendants had denied the charges.
The latest wave of anti-regime protests came after Bahraini religious scholars called on the nation to take to the streets "in a bid to save the lives of the three innocent activists."
"Your rage is the hope which will change all the equations, as well as the way that will save our youths," the statement said in an address to Bahraini people.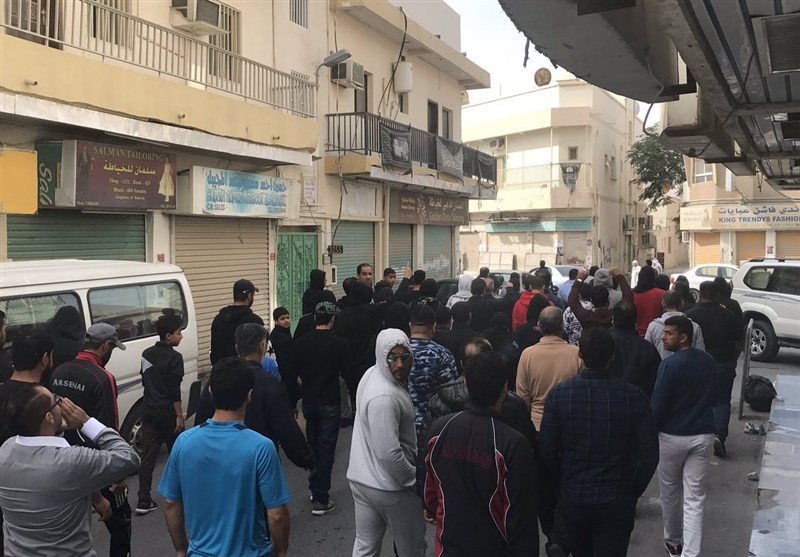 Manama has given a heavy-handed security response to peaceful popular protests, which first began in early 2011. The clampdown has cost scores of lives. Later during the popular uprising, the regime called in Saudi and Emirati reinforcements to help it muffle dissent.
During the overnight rallies, protesters shouted slogans against the ruling Al Khalifah dynasty and demanded the release of political prisoners.
Authorities have stepped up security measures in the capital, where they blocked al-Badee' Street.
Regime forces also fanned out across the village of Sanabis in the city's suburbs. The protests were met with a repressive police response.
On Saturday, the Interior Ministry claimed a police patrol had come under gunfire in the northwestern village of Bani Jamra, which lies to the west of the capital, injuring an officer.
Following the report, regime forces deployed to the area and raided houses for eight straight hours.