The obscene sexual remarks by US Presidential candidate Donald Trump, which were caught on tape in 2005 and led to a scandal for him ahead of the upcoming US election, were widely covered in Iranian newspapers on Sunday.
Here are 19 newspapers that covered Trump's scandal in their front page headlines:
19 Dey:
Trumpgate: The Big Scandal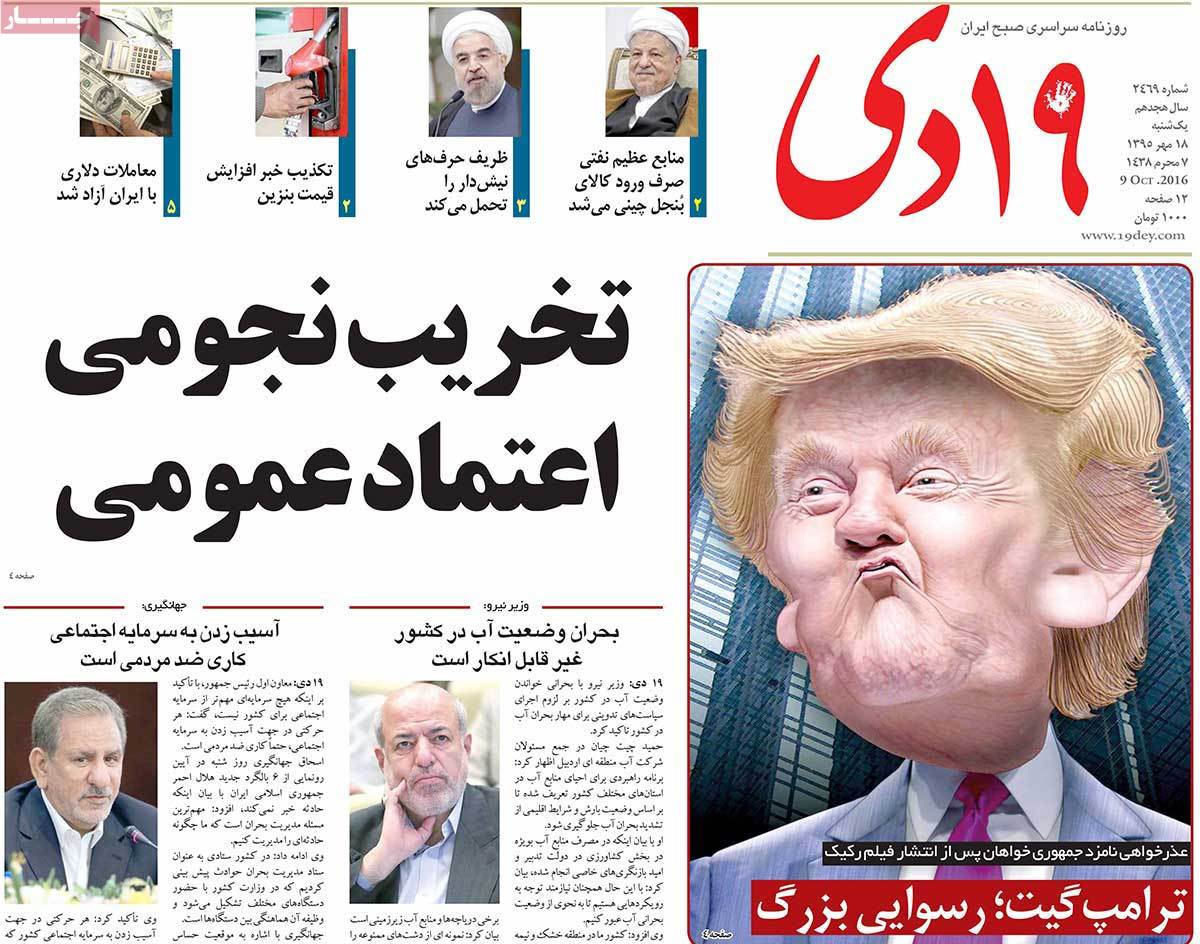 ---
Aftab-e Yazd:
1- Trump's Scandal: GOP Candidate Apologizes after Release of Vulgar Video
2- Trump's Disability against the Power of Media [Editorial]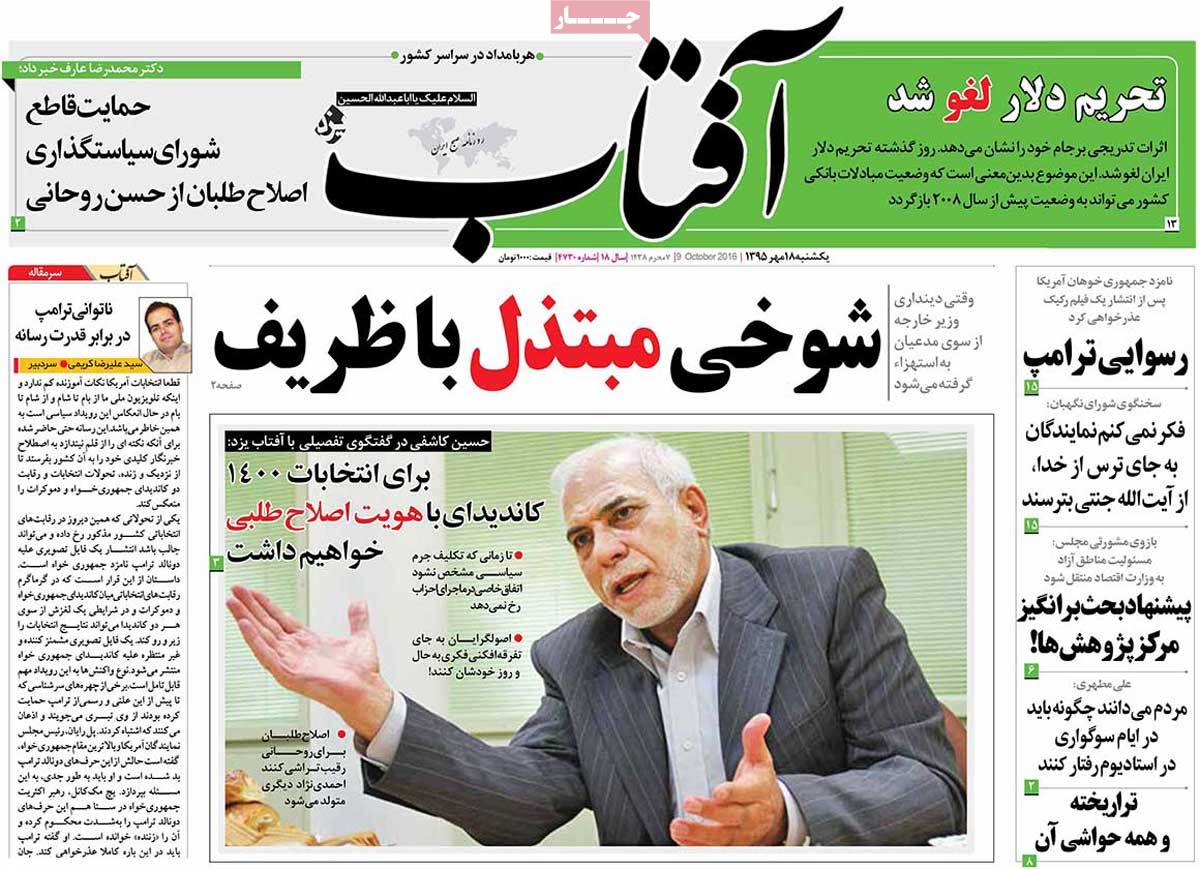 ---
Arman-e Emrooz:
Trump Scandal: Republicans to Distance Themselves from Trump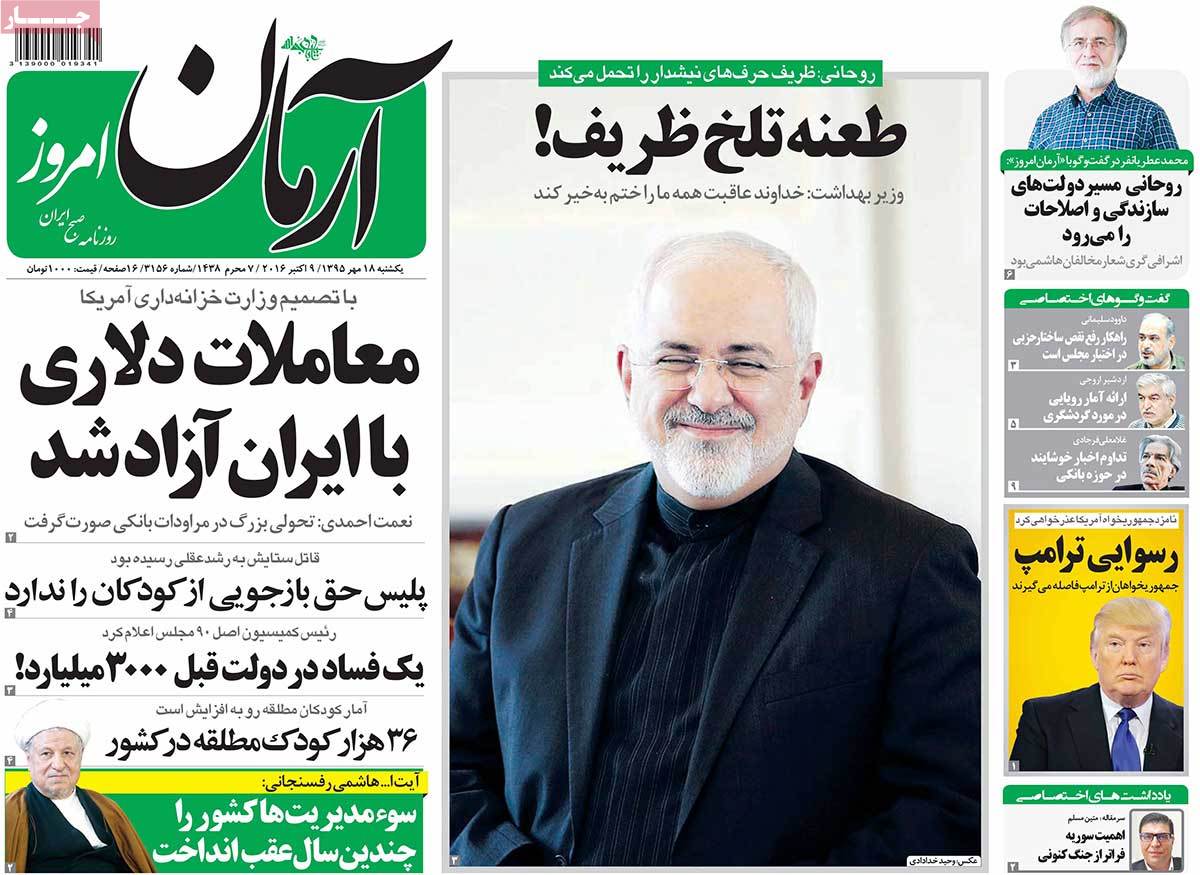 ---
Besharat-e Now:
End of Trump? Worst Electoral Crisis for Trump Because of His Insulting Remarks about Women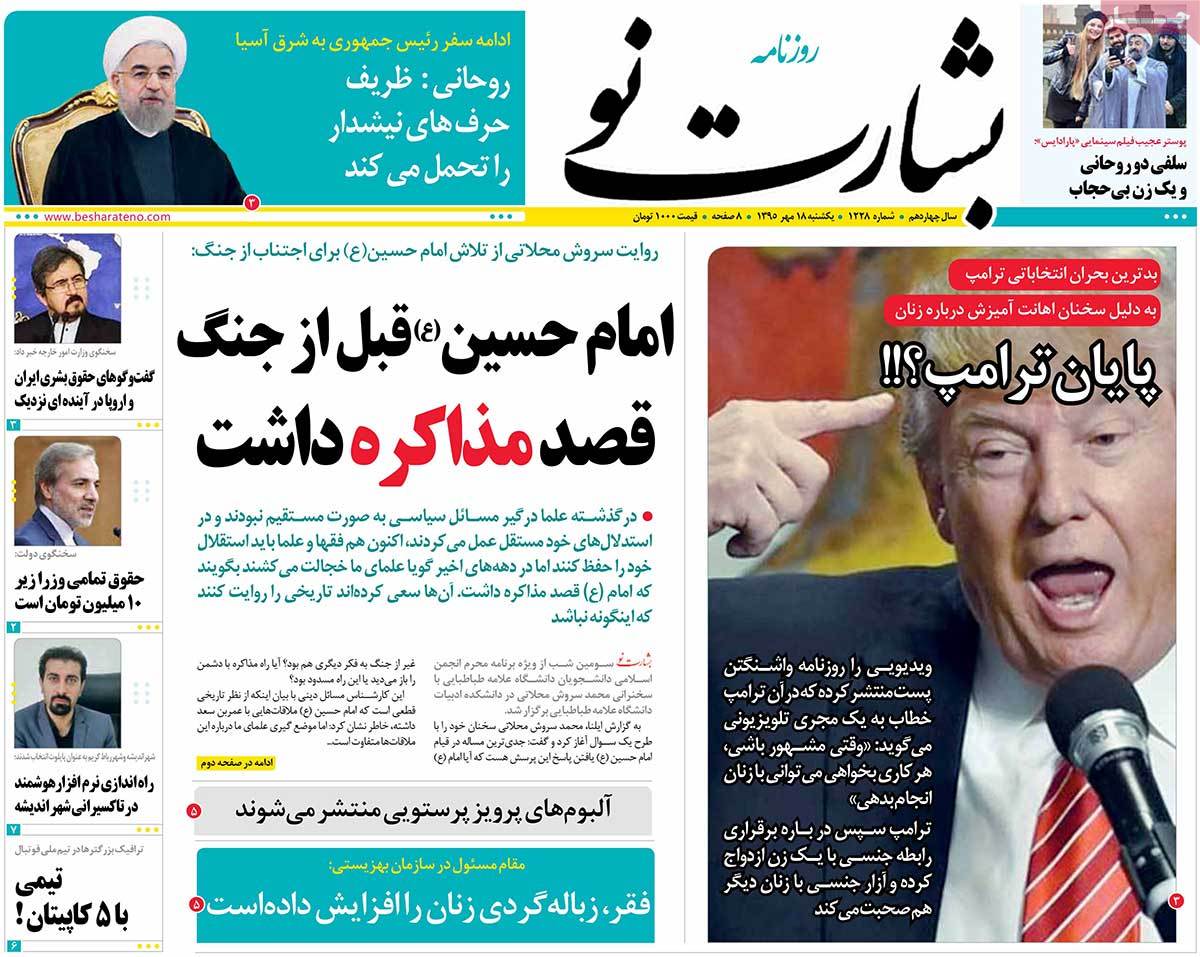 ---
Ebtekar:
New Trouble for Trump in US Presidential Elections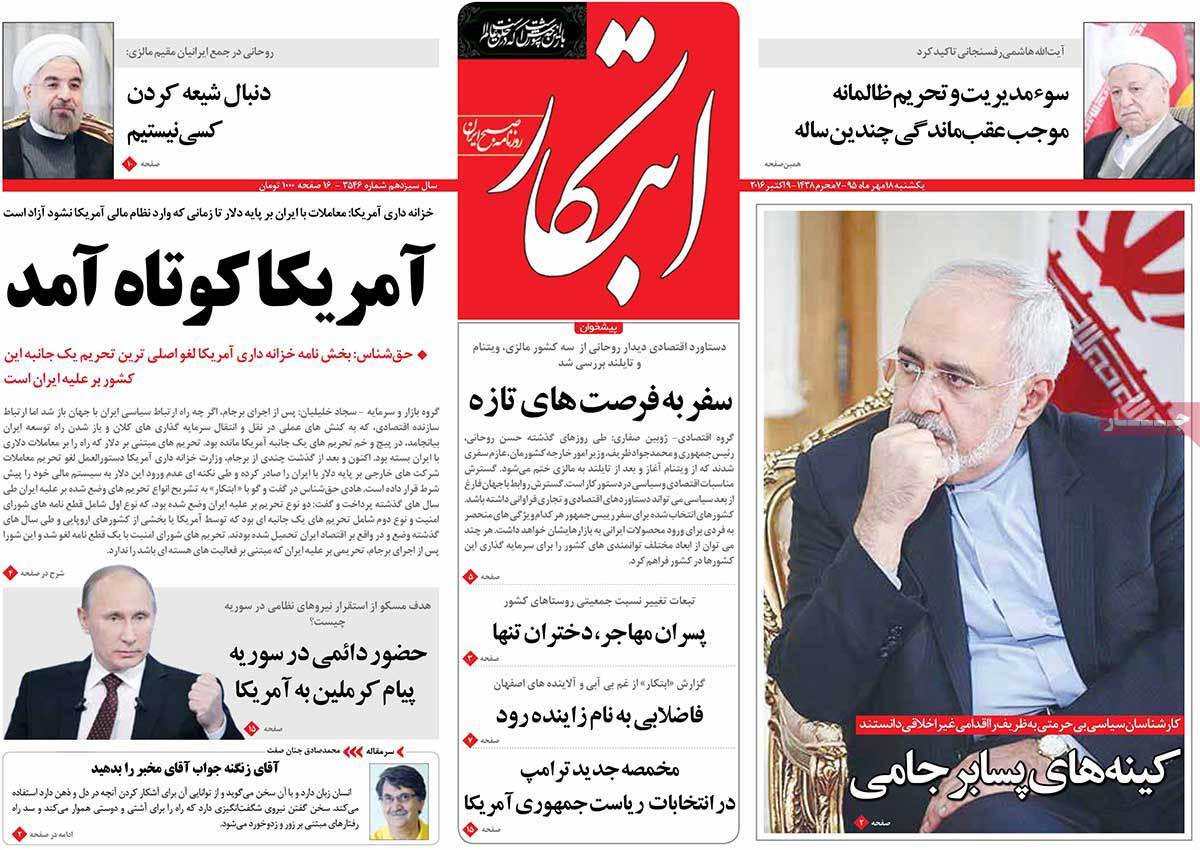 ---
Etemad:
Trump's Scandal: Release of Trump's Remarks about Women Hits US Like an Earthquake and Leads to His Apology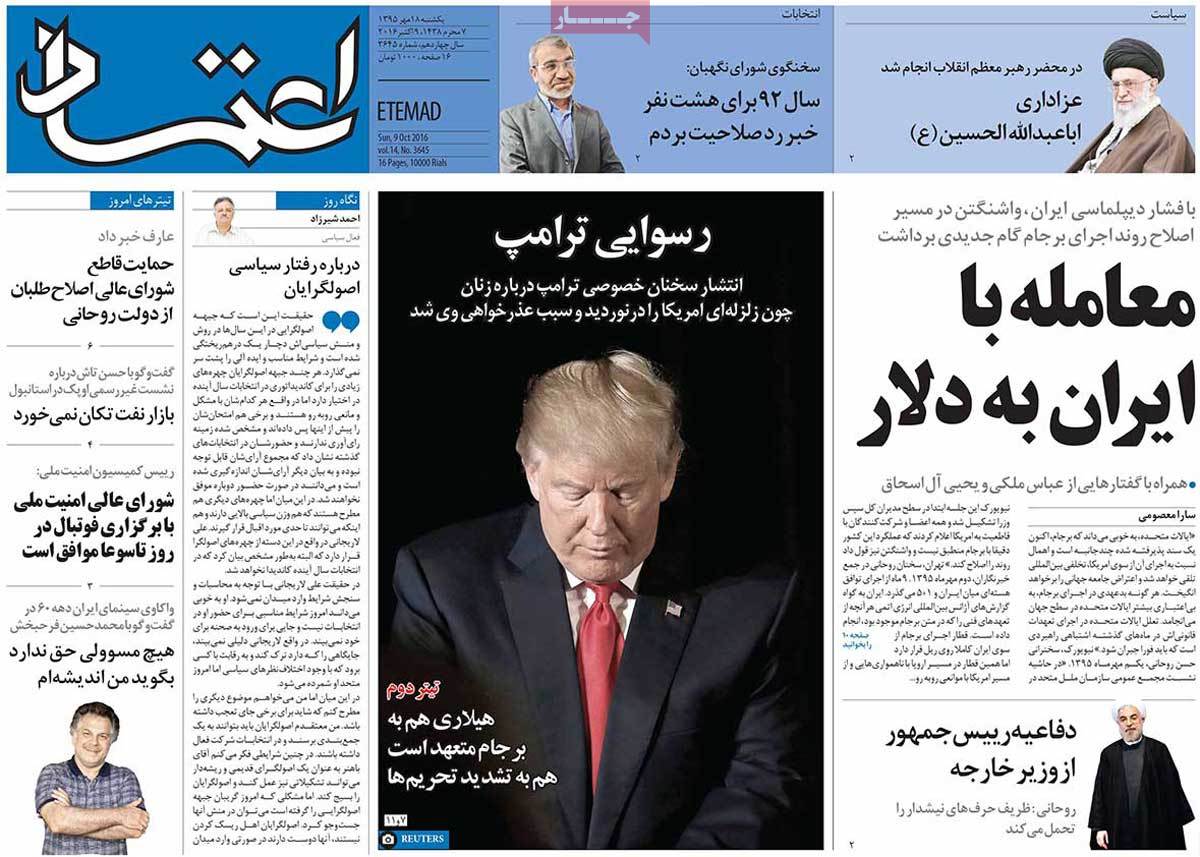 ---
Haft-e Sobh:
A Dangerous Weapon Named Washington Post: How a Website Close to Democrats Revealed Documents against Trump and Changed Fate of Elections?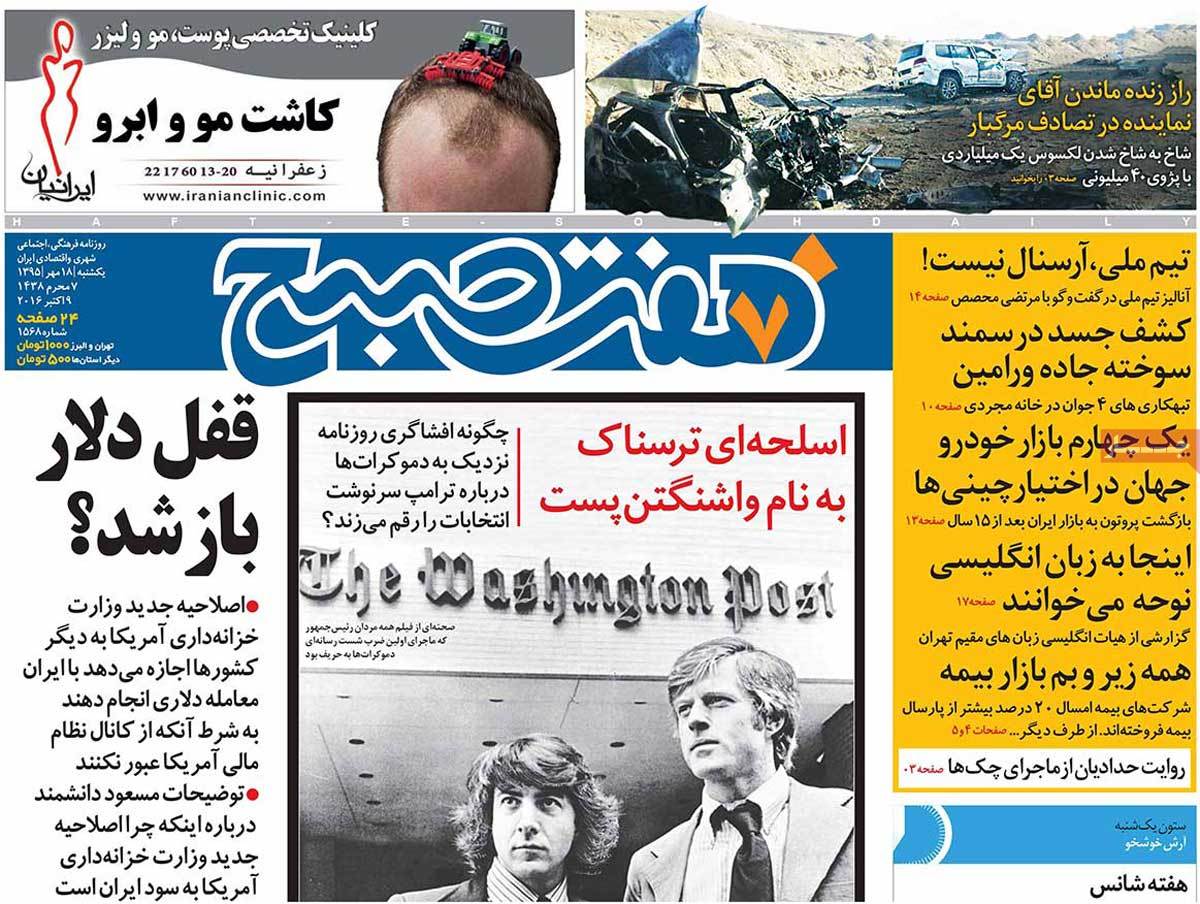 ---
Iran:
Trump in Trouble after Leakage of 90-Second Audio File: Radical Candidate's Apology for His Insult to Women Was Not Useful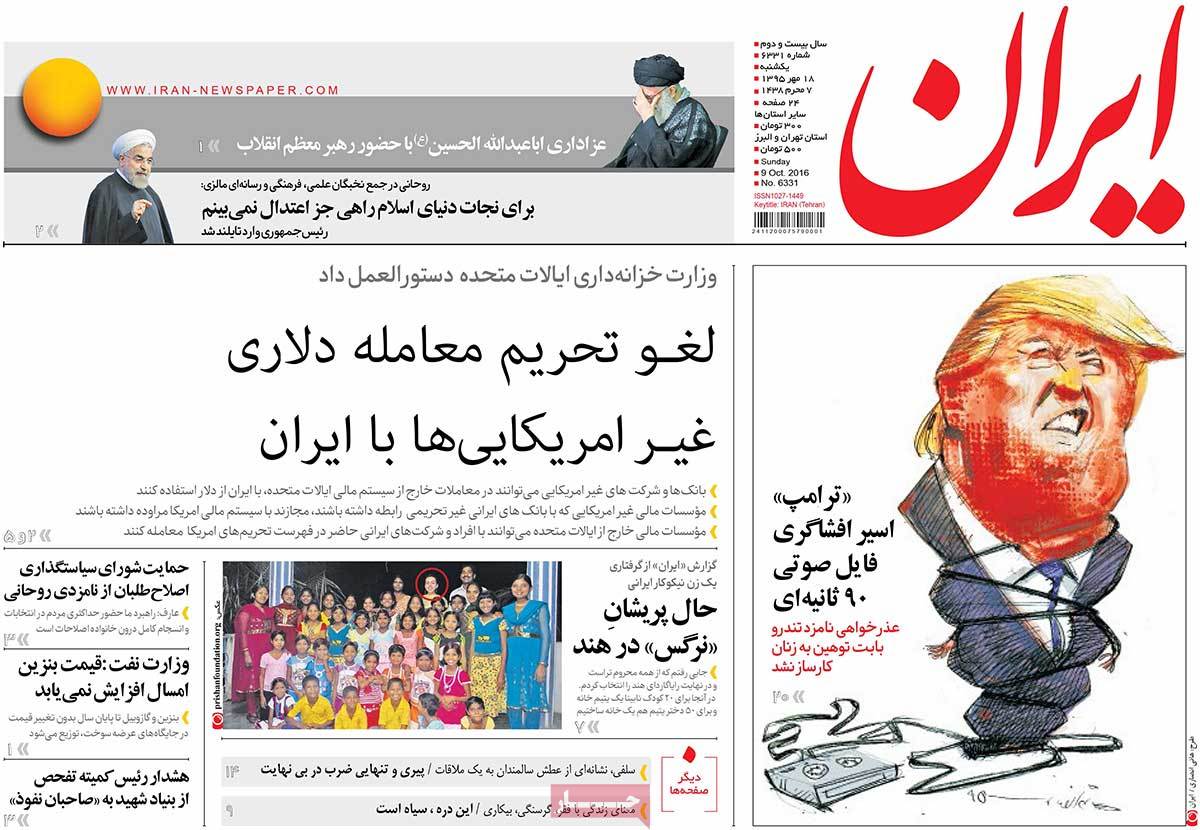 ---
Jahan-e Eqtesad:
End of Populist? Scandal Created after Trump's Vulgar Remarks
---
Jame Jam:
Trump's New Goof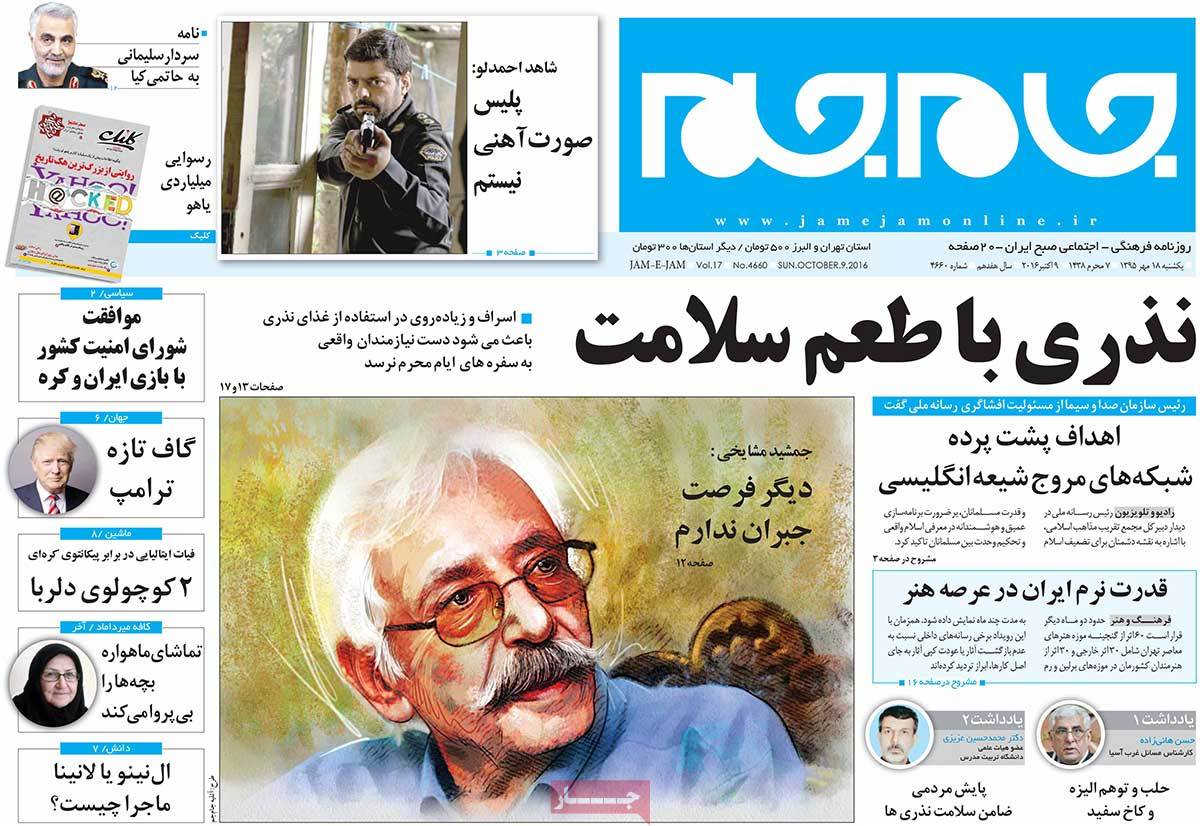 ---
Javan:
Death of Ethics ahead of US Elections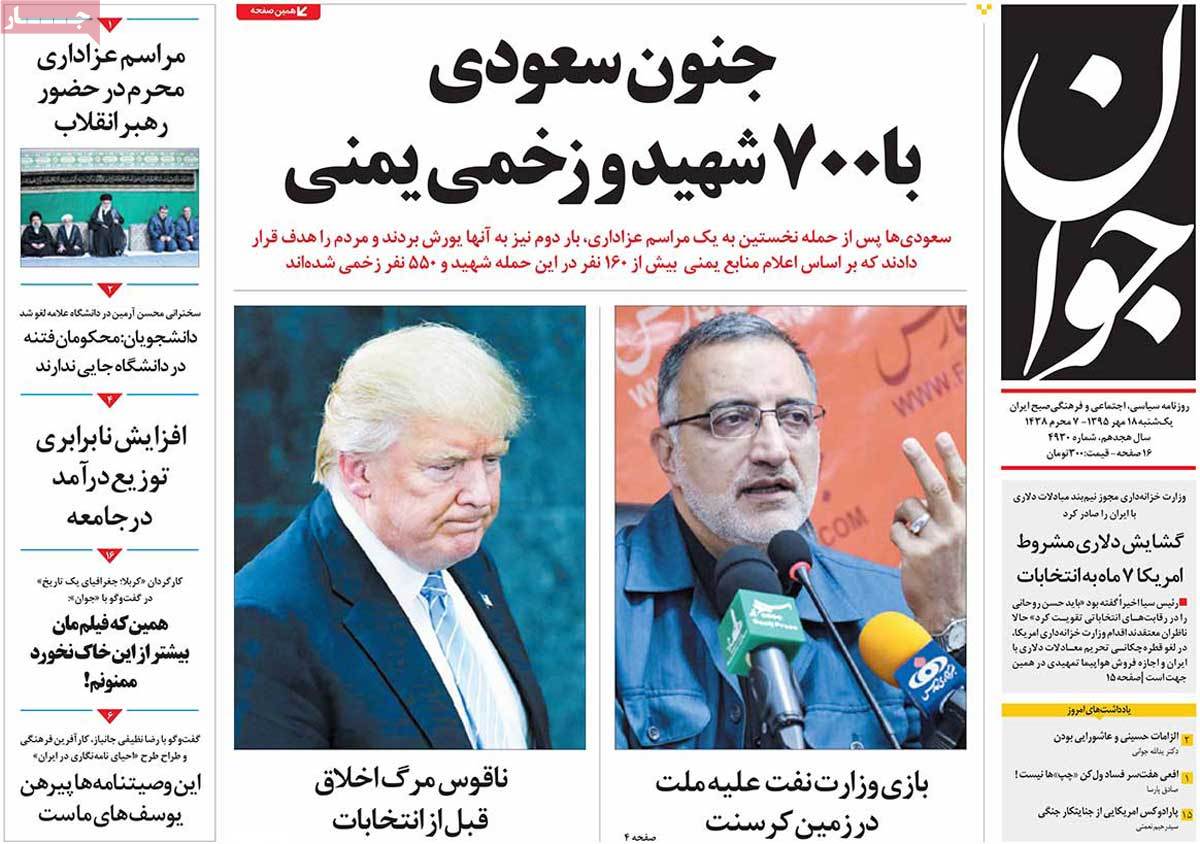 ---
Khorasan:
Trump on Verge of Collapse: Worst Crisis for GOP Candidate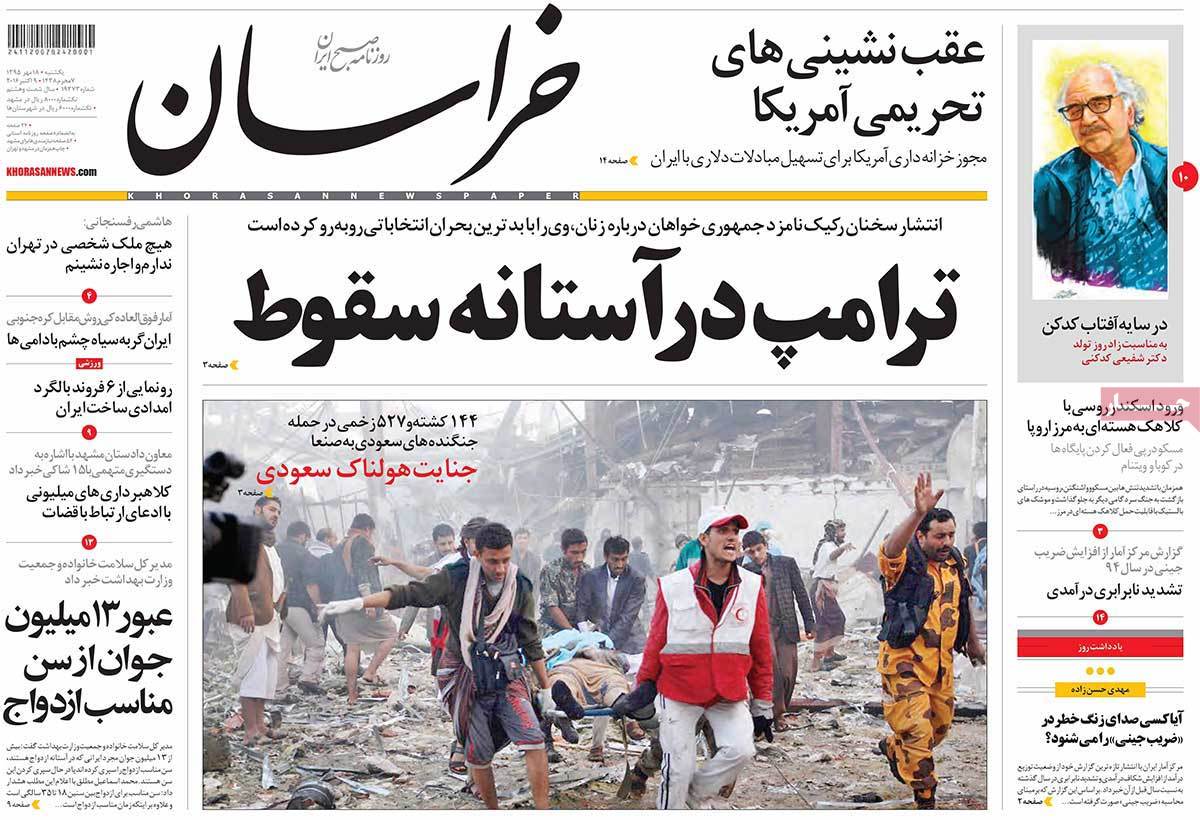 ---
Mardom Salari:
Trump's Ethical Chaos: GOP Candidate's Vulgar Remarks Sparks Controversy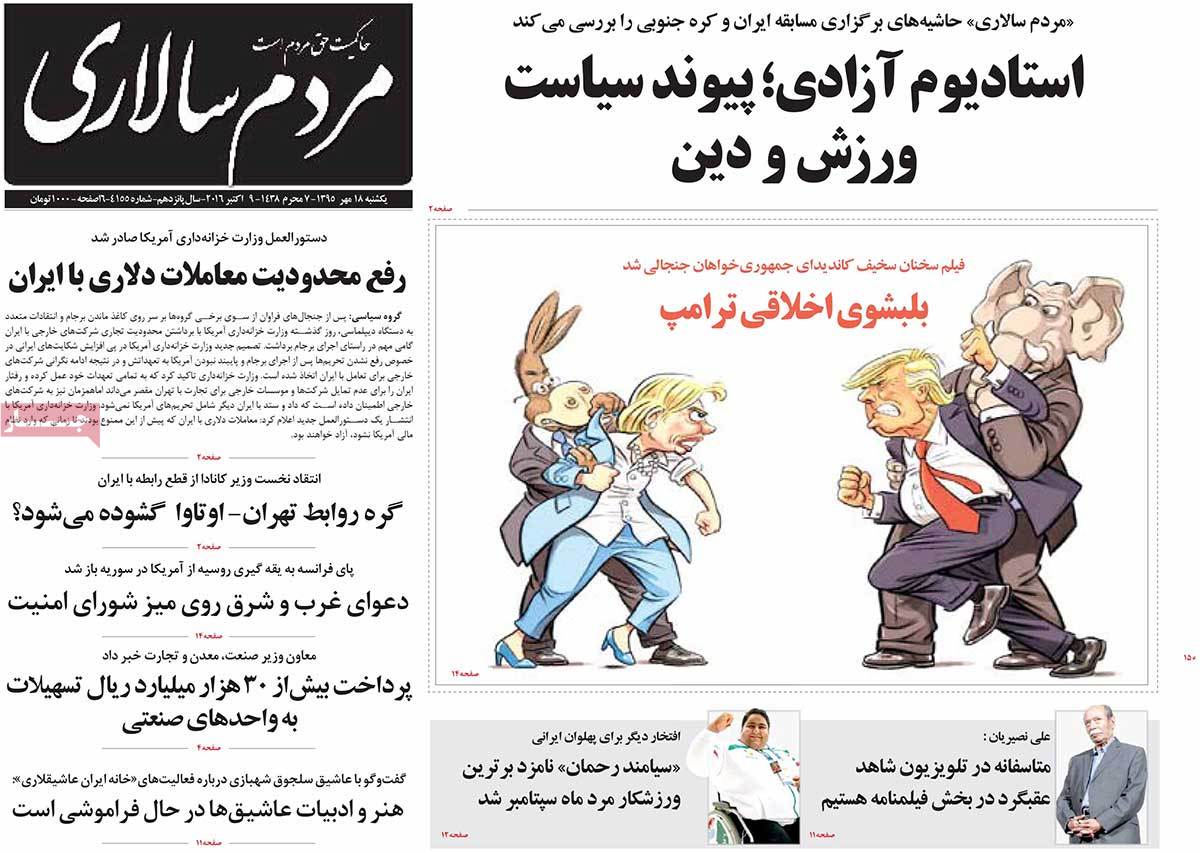 ---
Resalat:
New Scandal in GOP Camp: Elections Combined with Sexual Components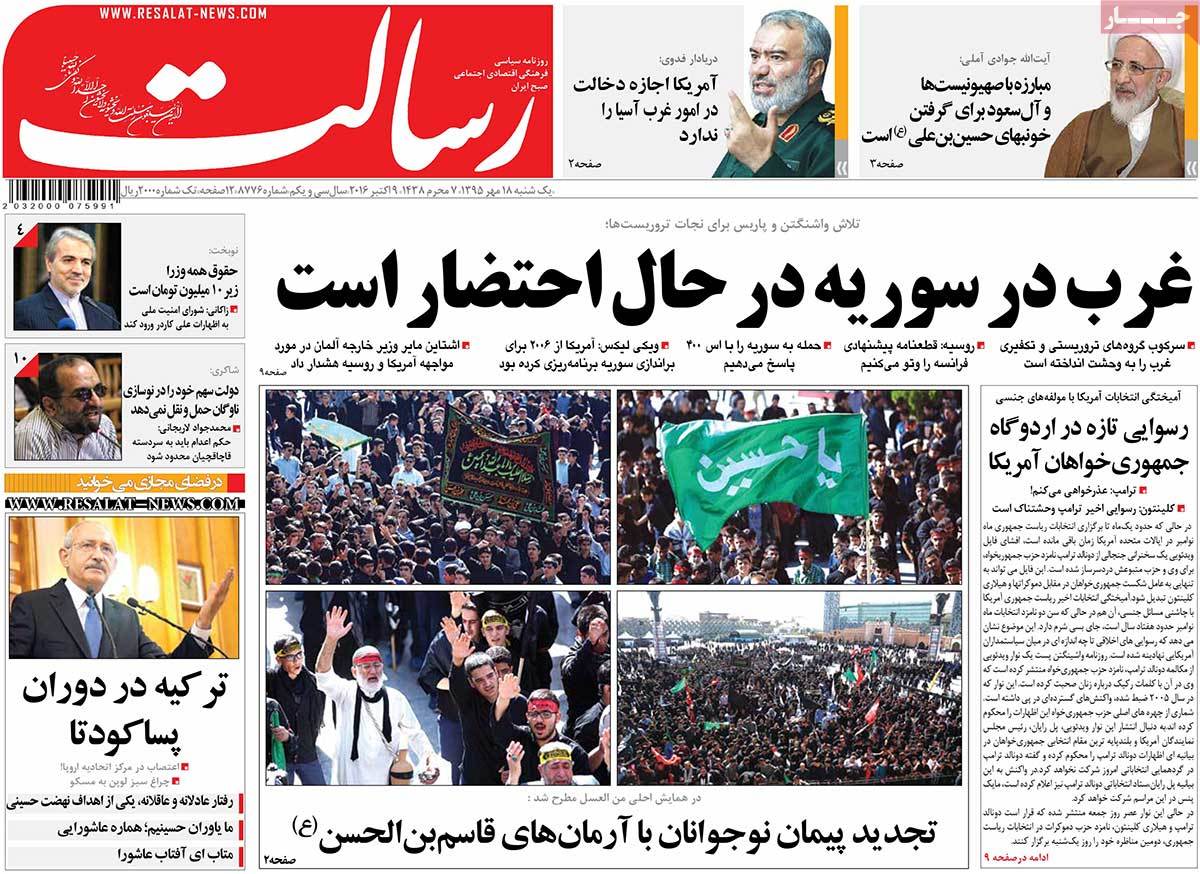 ---
Roozan:
Deadly Media Attack on Trump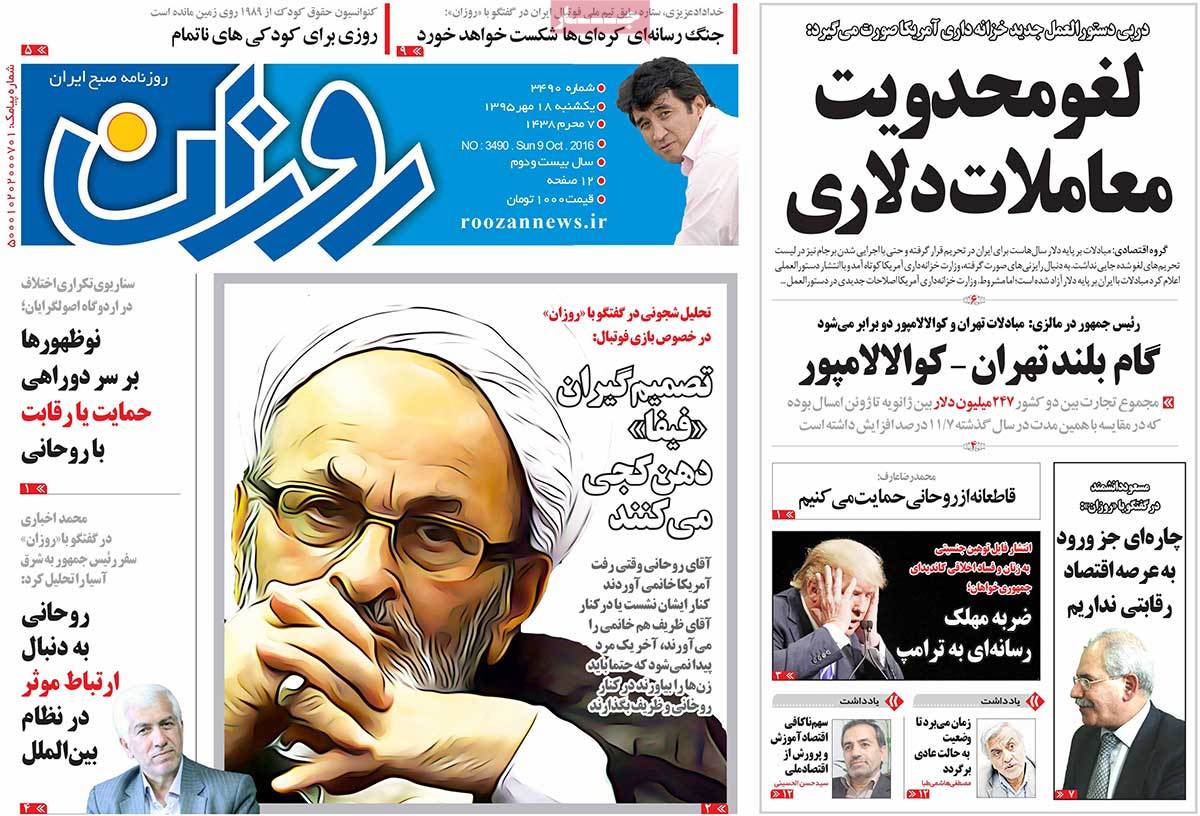 ---
Seda-ye Eslahat:
I'm Automatically Attracted to Pretty Ladies: Trump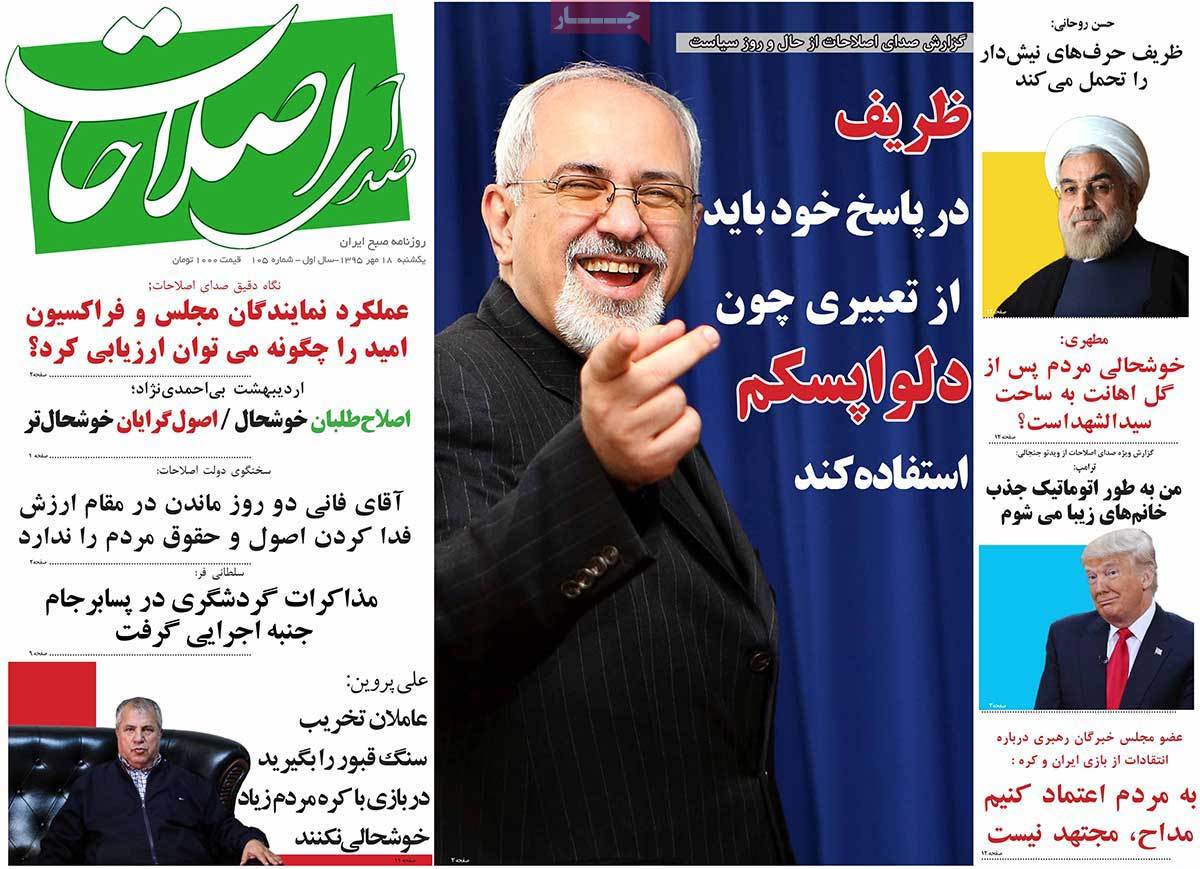 ---
Setareh Sobh:
Extramarital Relationship with Greedy Women: Trump Troubled by a Video
---
Shargh:
Trump's Reaction to Washington Post's Video: I Made a Mistake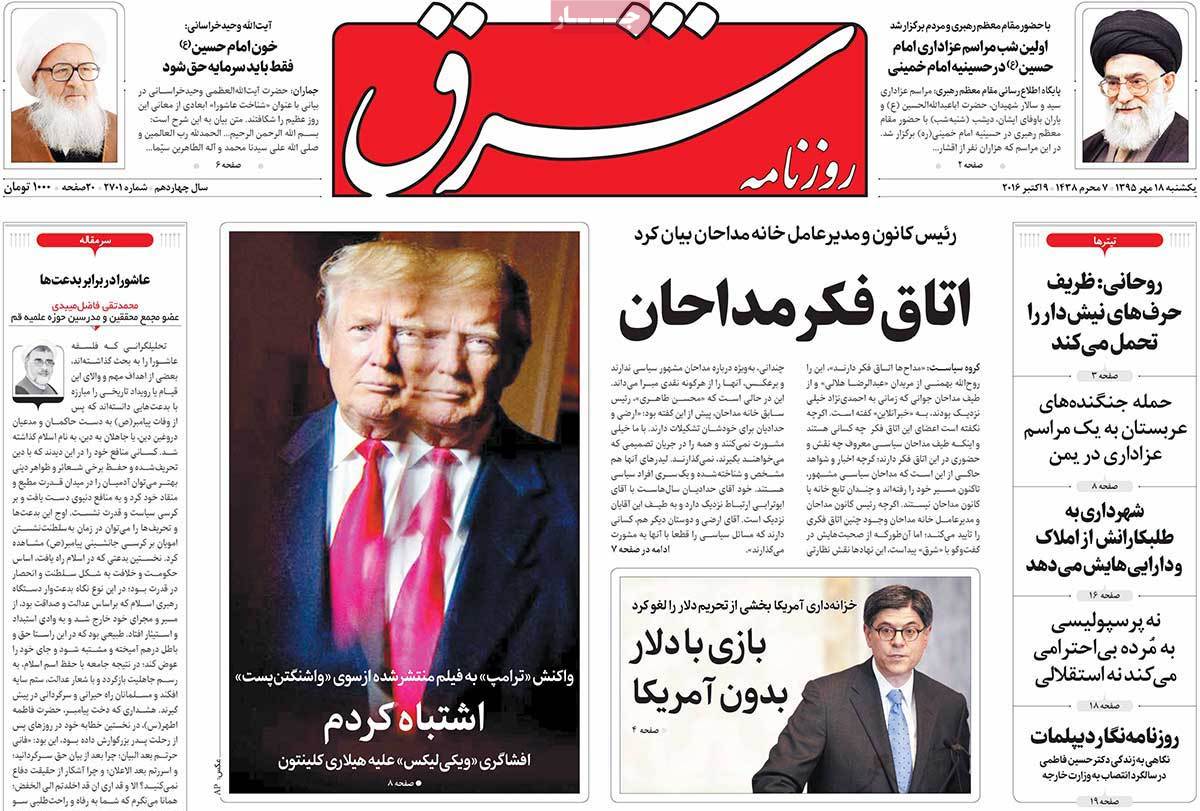 ---
Tamasha:
I Won't Withdraw from US Election: Trump Says in Spite of Recent Scandal