"Iran unmoved by threats as we derive security from our people," Zarif said on his official twitter account on Friday.
"We'll never initiate war, but we can only rely on our own means of defense," the top diplomat noted.
In a later tweet on Friday, Zarif said, "We will never use our weapons against anyone, except in self-defense. Let us see if any of those who complain can make the same statement."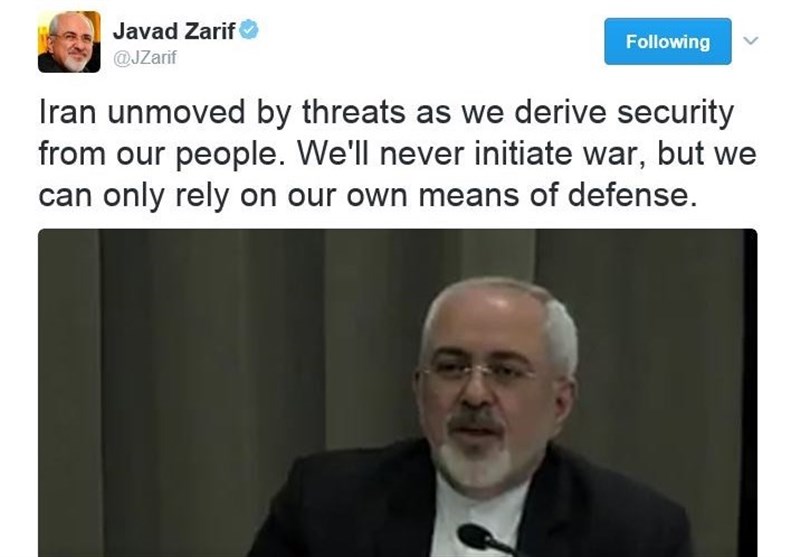 The statements by Zarif came in response to Trump' tweet on Friday which said, "Iran is playing with fire – they don't appreciate how "kind" President Obama was to them. Not me!"
Earlier on Thursday, Trump had said on his twitter account that "Iran has been formally PUT ON NOTICE for firing a ballistic missile. Should have been thankful for the terrible deal the US made with them!"
It came after a US official claimed on Monday that a new ballistic missile that Iran test-fired recently has exploded after travelling 630 miles (1,013 kilometers).
The Iranian defense minister confirmed news of the test on Wednesday, stressing that the Islamic Republic will not allow the others to interfere in its defense affairs.